Learn how to make the perfect guacamole with our easy-to-follow recipe and tips, and wow your friends and family with your culinary skills! Click here to get started.
Who doesn't love a bowl of guacamole and chips? I have tasted and made a lot of guacamole in my life time and I have to say that this guacamole recipe is by far the best guacamole ever! Like seriously, for reals. You will not regret making this for yourself, for a condiment, or party. It is an easy recipe with easy ingredients to by at the store almost anytime of year.
Cook Eat Delicious Rating: I literally licked the bowl clean. Like, 'got my nose all dirty and stuff' clean. Chunky and smooth, spicy and yet delicate enough to really taste the avocados. That sounds like perfect guac if you ask me! I always try to pick up some good ripe avocados and make guacamole to have on hand for a snack through the week. It usually lasts about 30 minutes after chilling in the fridge…hey, nobody is perfect!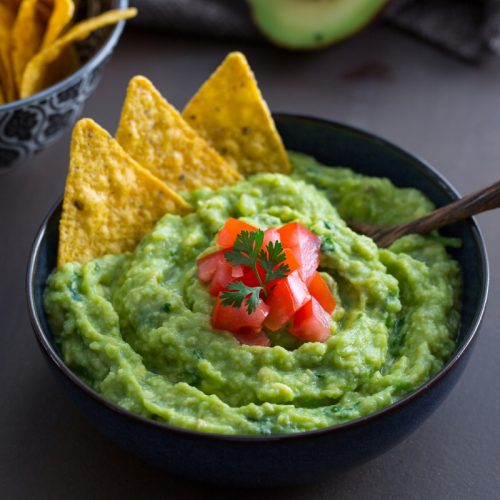 Guacamole
Guacamole is one of the most beloved dishes in the world. Not only is it tasty, but it is also healthy and easy to make. In this blog post, we will show you how to make the perfect guacamole.
Ingredients
3

ripe

avocados

1

lime

juiced

1

tsp

salt

1

small

red onion

finely diced

3

tbsp

cilantro

fresh chopped

2

plum

tomatoes

seeded and diced

1

tsp

garlic

minced

1

jalapeno

finely diced
Instructions
Cut avocados in half and throw out seeds except one.

spoon out avocado flesh into a bowl and add in lime juice and salt.

Gently combine wiht a fork, not over mashing.

Fold in onion, cilantro, tomatoes, garlic, and jalapeno.

Refrigerate for at least 1 hour and serve.
Notes
Now You Have All The Information You Need To Make The Perfect Guacamole For Your Next Gathering Or Just For Yourself. Whether You Go For A Classic Version Or Try Something New, With These Tips And Tricks, Your Guacamole Is Sure To Be A Hit! Don't Forget To Experiment And Add In Some Of Your Favorite Ingredients To Make It Truly Unique. So, What Are You Waiting For? Gather Up Your Ingredients And Get Cooking!
Nutrition
Serving:
1
serving
Calories:
17
kcal
Carbohydrates:
4
g
Protein:
1
g
Fat:
0.2
g
Saturated Fat:
0.03
g
Polyunsaturated Fat:
0.04
g
Monounsaturated Fat:
0.1
g
Sodium:
390
mg
Potassium:
98
mg
Fiber:
1
g
Sugar:
2
g
Vitamin A:
218
IU
Vitamin C:
10
mg
Calcium:
12
mg
Iron:
0.2
mg
Steps To Make The Best Guacamole
There's no question that guacamole is one of the most popular dishes out there. It's simple to make, and it can be enjoyed in many different ways – as a dip, on tacos, as a salad dressing, or even as a dessert. In this section, we are going to walk you through the steps necessary to make the best guacamole possible.
To start, you will need to choose the right ingredients. You will need avocados (mashed), garlic (minced), lime juice (fresh squeezed), salt (to taste), and other spices (to taste). Make sure that you mash your avocados properly before adding them to your recipe – otherwise your guacamole will be grainy and not as creamy.
When it comes to seasonings, you'll want to add salt and other spices according to your taste bud preference. Be sure not to add too much salt or else your guacamole will be too salty. Also, don't forget about adding chili powder or cumin for added flavor!
Once all of the ingredients are ready, it's time to get cooking! To make Guacamole with a twist: mix in diced jalapeño peppers for some heat. To make Guacamole with a larger batch: use an immersion blender instead of food processor for faster results and less cleanup. And finally, don't forget about storing your homemade guacamole in an airtight container so that it stays fresh tasting throughout the week.
Serving Tips For Delicious Guacamole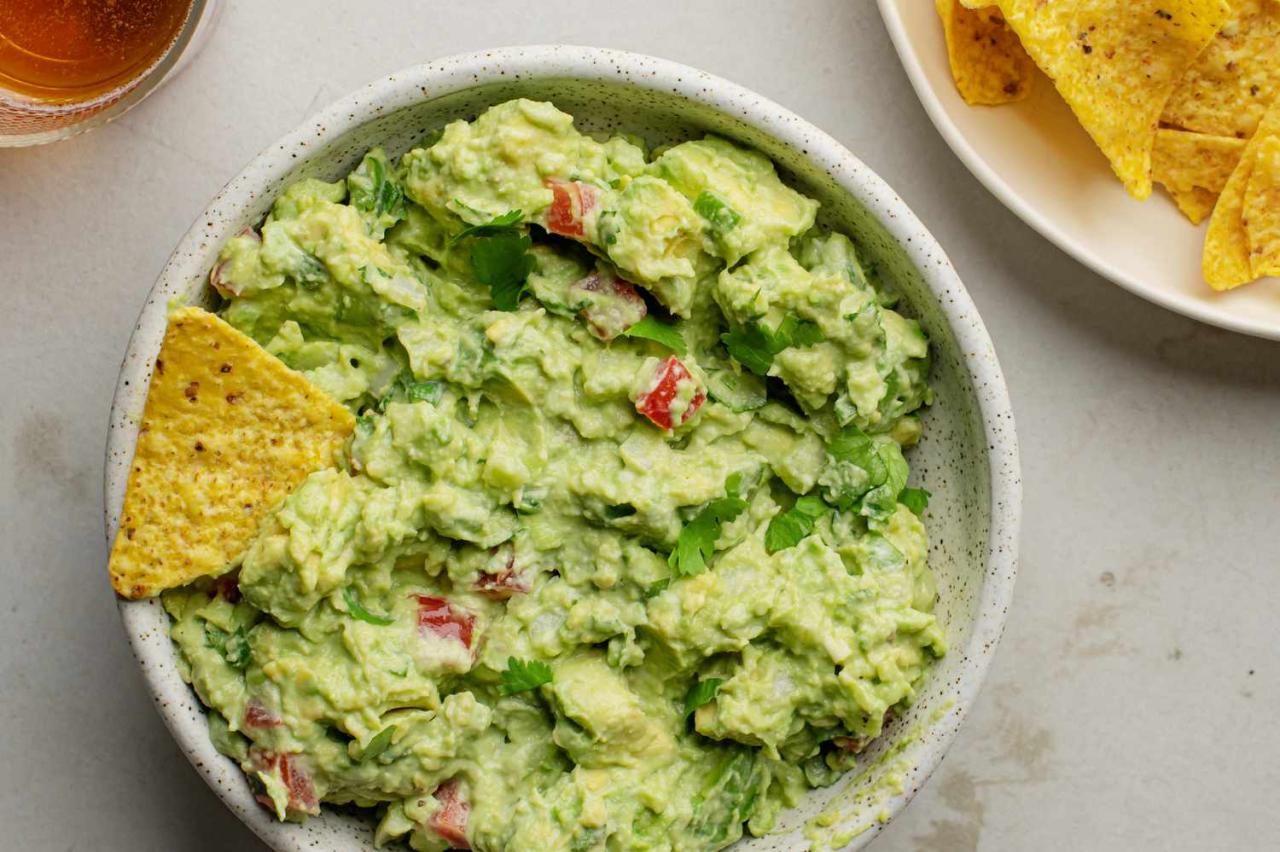 Guacamole is a dip that is beloved by many, and for good reason. It's healthy, easy to make, and packed with flavor. Below, we'll outline the steps that you need to take in order to achieve the perfect guacamole dip.
First, decide which type of avocado you want to use for your guacamole. There are three main types of avocados – green, red, and yellow. Each has its own unique flavor profile that can be used in guacamole. For example, green avocados have a slightly sweet taste and are perfect for milder flavors such as garlic or lime. Red avocados are tart and can be used to add a bit of spice to guacamole mix. Yellow avocados are the most versatile and can be used for both savory and sweet flavors depending on how they're prepared.
Once you've chosen your avocado type, it's time to gather your ingredients! You'll need garlic cloves, jalapeno peppers (seeded if desired), lime juice, salt, pepper flakes (or other spices), chopped tomatoes (fresh or canned), cilantro leaves (optional), and avocado oil or olive oil (for cooking). To make the perfect guacamole dip, start by mixing all of the ingredients together in a bowl until well combined. Then heat up some avocado oil or olive oil in a skillet over medium-high heat before adding the mixture and cooking until warmed through – about 5 minutes per batch should do the trick. Serve immediately with tortilla chips or other snacks as desired!
Alternative Add-Ins To Spice Up Your Guacamole Recipe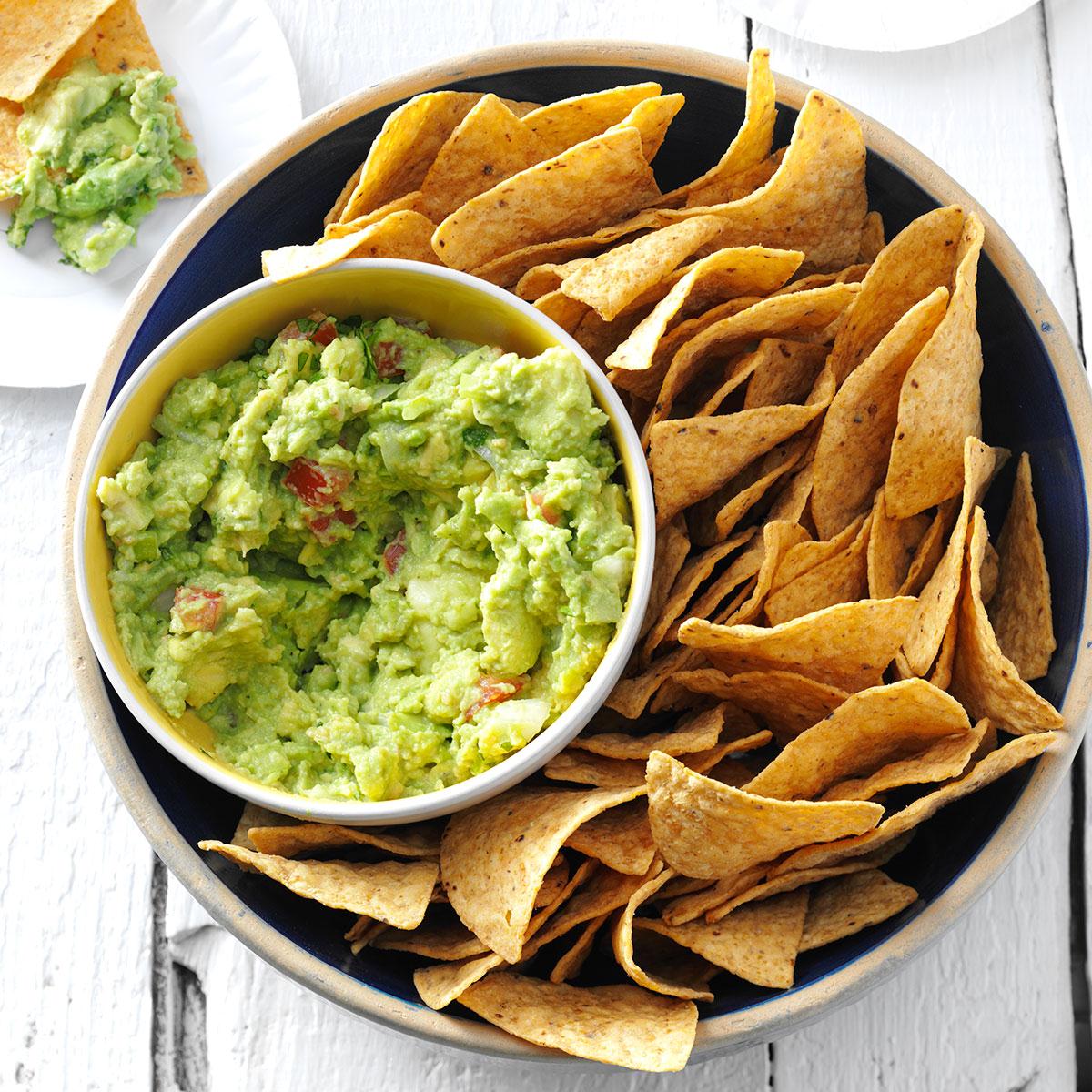 There's nothing like a good guacamole recipe, and with so many different options available, it's hard to go wrong. In this section, we'll teach you everything you need to know in order to make the perfect guacamole every time.
First and foremost, guacamole is made up of three primary ingredients: avocado, lime juice, and garlic. While there are many different variations of guacamole out there – including vegan and gluten-free versions – all of them use these three ingredients in some way or another. It's important to understand the different ways that these ingredients can be used in order to create the perfect flavor profile for your particular dish.
For example, if you're looking for a more intense flavor profile, you can add in chopped jalapeños or cilantro as an add-in. Alternatively, if you're looking for a softer texture that is less acidic, then adding in cream or yogurt is a great way to go. Finally, if you want to amp up the nutritional value of your guacamole recipe even further, consider adding in plantain or avocado slices instead of standard chips/dips. By understanding how to enhance each aspect of your guacamole recipe using alternative add ins, you'll be able to create a dish that truly satisfies your taste buds!
Once you've created your perfect guacamole recipe – whether it's with one simple ingredient or with a variety of add ins – it's important to store it properly so that it lasts until next time. Guacamoles are notoriously easy to overeat due to their delicious flavors and creamy textures – so make sure that you portion out servings accordingly! And finally, don't forget about some delicious Guacamacola recipes for when friends come over for dinner! By following these tips and tricks for making the perfect guacamole every time, you'll be well on your way towards creating an unforgettable culinary experience.
FAQs about the Guacamole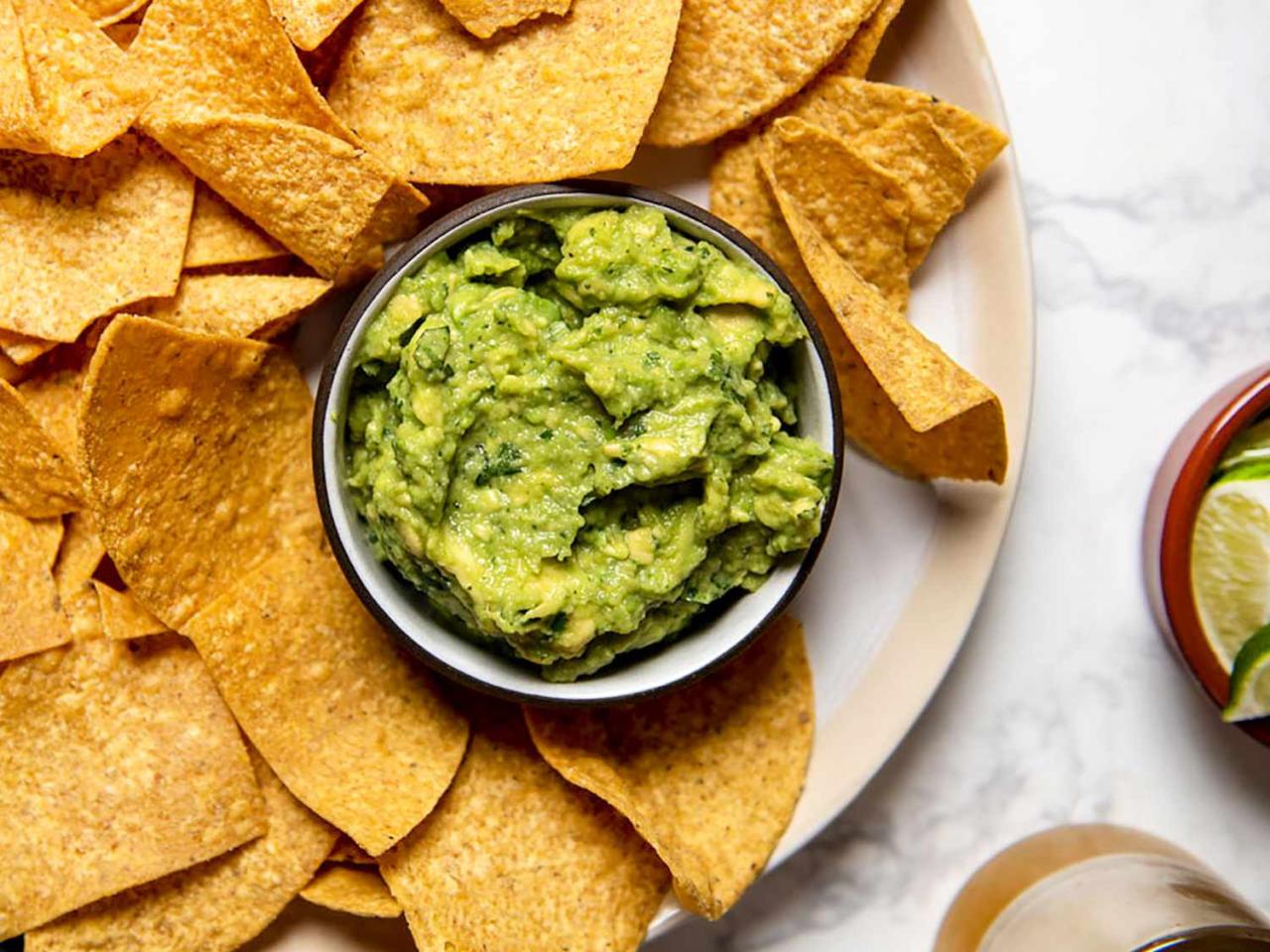 What is guacamole?
Guacamole is a delicious dip made from avocados, onions, tomatoes, and other fresh ingredients. It's a popular dish at Mexican restaurants and is often served with chips, tacos, or burritos.
How do you make guacamole?
There are many different ways to make guacamole, but the basic ingredients are avocados, onions, tomatoes, and lime juice. You can also add cilantro, jalapeno peppers, garlic, or other fresh ingredients to taste.
What are the health benefits of guacamole?
Guacamole is a healthy food because it is made from fresh ingredients and is low in calories. Avocados, which are the main ingredient in guacamole, are a good source of fiber and contain healthy fats. Guacamole also contains vitamins and minerals such as vitamin C, potassium, and magnesium.
What are some tips for making the perfect guacamole?
Some tips for making the perfect guacamole include using ripe avocados, adding fresh lime juice for flavor, and including other fresh ingredients such as cilantro, jalapeno peppers, and garlic. You can also experiment with different ingredients to find the perfect flavor for you.