Pecan Coffee Cake is perfect for baking on any occasion. Breakfast, Brunch, Dessert, a gift, or even just to fill your home with a wonderful scent of baked bread.This is by far one of the best Coffee Cakes that I have ever eaten. It is a perfect balance of cake/bread and gooey goodness. It was almost reminiscent of a cinnamon roll, the middle had to be the best part! I also ate a slice with some vanilla ice cream which made it more dessert. But feel free to enjoy this with your morning cup of coffee as well.
Delicious Rating: This is a yeast bread so it involves a little skill of working it just right but once you have it down it becomes an easy recipe to bake up. Adding too much flour could be detrimental to the bread. However I doubt this Pecan Coffee Cake could turn out bad at all. It was delicious. I used a strawberry jam but you can change it to apple, apricot, or any other berry you like. You will not want to share this once it is out of the oven but if you do your friends will be raving and want the recipe for sure!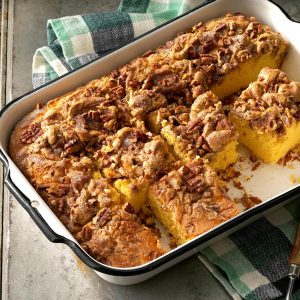 Pecan Coffee Cake
This is perfect for a breakfast brunch or served as dessert with vanilla ice cream.
Ingredients
6

tbsp

butter

2

cups

of pecans

chopped

½

cup

of brown sugar

2

tsp

cinnamon

2

packages of quick-rise yeast

½

cup

white sugar

1

tsp

salt

4

cups

flour

1

cup

milk

2

eggs

½

cup

of strawberry jam

melted

1

egg yolk
Instructions
In a saucepan melt 2 tbsp of butter.

Remove from heat and stir in pecans, brown sugar, and cinnamon.

In a large bowl, add yeast, white sugar, salt, and 1 cup flour.

Heat milk and remaining butter in another saucepan until hot warm (120- 130 F.).

Gradually beat in milk-butter mixture to flour-yeast mixture with an electric mixer on low speed.

Increase to medium and beat for another 2 minutes.

Add eggs and beat until combined.

Add in 2½ cups of flour and mix with a wooden spoon to make a soft dough.

Turn dough out on floured surface and knead for about 10 minutes adding in last ½ cup of flour.

Cover and let rest for 10 minutes.

Roll dough out in an 18×10 rectangle.

Brush evenly with melted jam and sprinkle pecan mixture over dough, pressing in with the rolling pin.

Cut dough lengthwise into 2-inch wide strips.

Loosely roll up first strip and place in the middle of a greased 10-inch spring-form pan.

Continue to roll strips around one another, connecting ends together to make a spiral.

Cover and let rise in a warm place for 30 minutes or until doubled in size.

Preheat oven to 350 degrees F.

Brush coffee cake with beaten egg yolk and bake for 30 minutes.

Cool cake in pan for 5-minutes on a wire rack.

Remove side of pan and serve warm.
Notes
Pecan coffee cake is a traditional southern dessert, and it's a favorite of many. Pecan coffee cake is a cake that's made with pecans and coffee. However, it's not just any cake. It's usually made with several layers of cake and filling. 
Nutrition
Serving:
4
servings
Calories:
4934
kcal
Carbohydrates:
633
g
Protein:
93
g
Fat:
237
g
Saturated Fat:
65
g
Polyunsaturated Fat:
50
g
Monounsaturated Fat:
106
g
Trans Fat:
3
g
Cholesterol:
732
mg
Sodium:
3134
mg
Potassium:
2040
mg
Fiber:
35
g
Sugar:
228
g
Vitamin A:
3352
IU
Vitamin C:
2
mg
Calcium:
740
mg
Iron:
31
mg
The best ways to serve and enjoy pecan coffee cake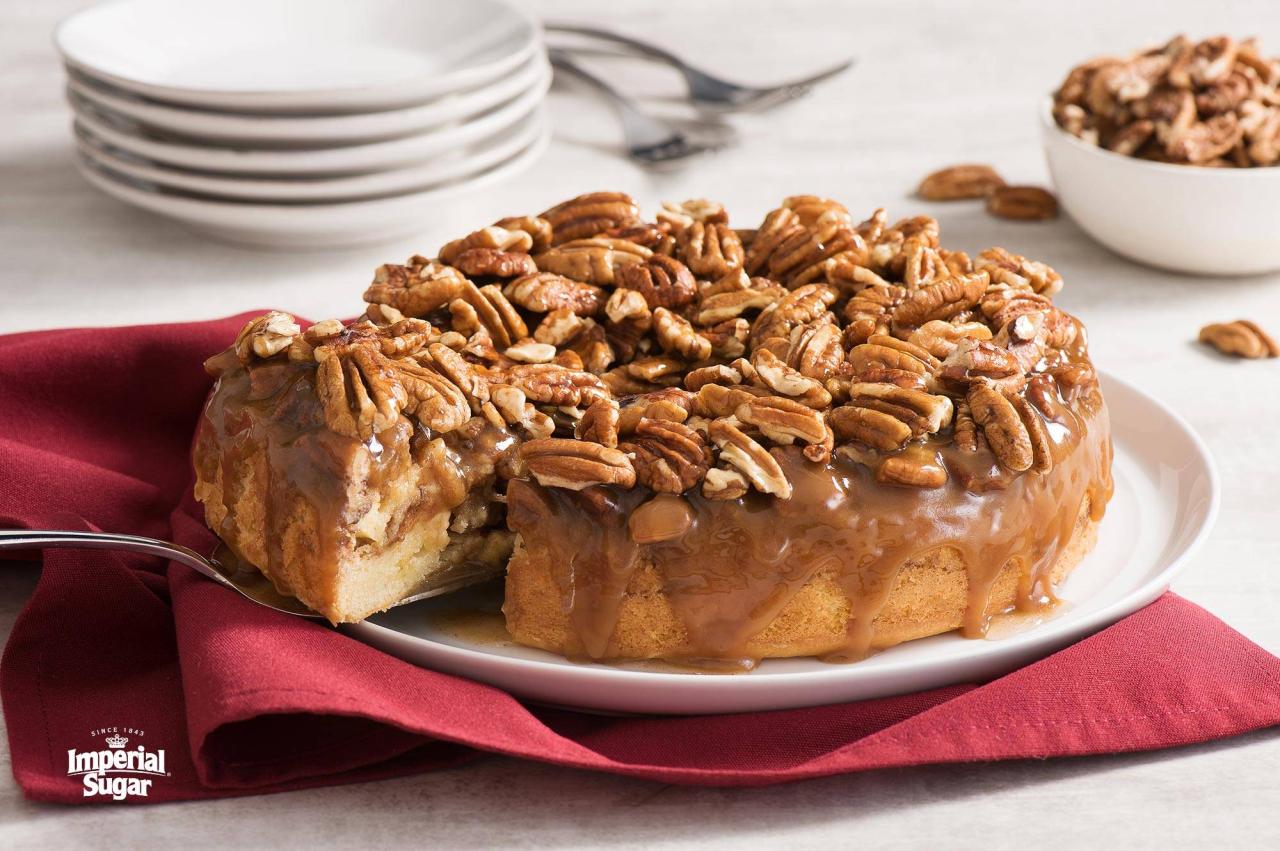 There are many ways to enjoy pecan coffee cake, but here are the best ways to serve and enjoy this delicious treat!
First, pecan coffee cake is best served fresh and warm. If you have leftovers, be sure to reheat the cake before serving.
Second, pecan coffee cake is best enjoyed with a cup of coffee or tea. The sweetness of the cake pairs perfectly with the bitterness of the coffee or tea.
Third, pecan coffee cake is also delicious with a dollop of whipped cream or ice cream. The rich flavors of the cake are enhanced by the creamy topping.
Finally, if you want to really impress your guests, top your pecan coffee cake with a drizzle of chocolate sauce. The combination of sweet, nutty, and rich flavors is sure to please everyone!
Read more: Chewy Chocolate Chip Cookies
Tips for making perfect pecan coffee cake every time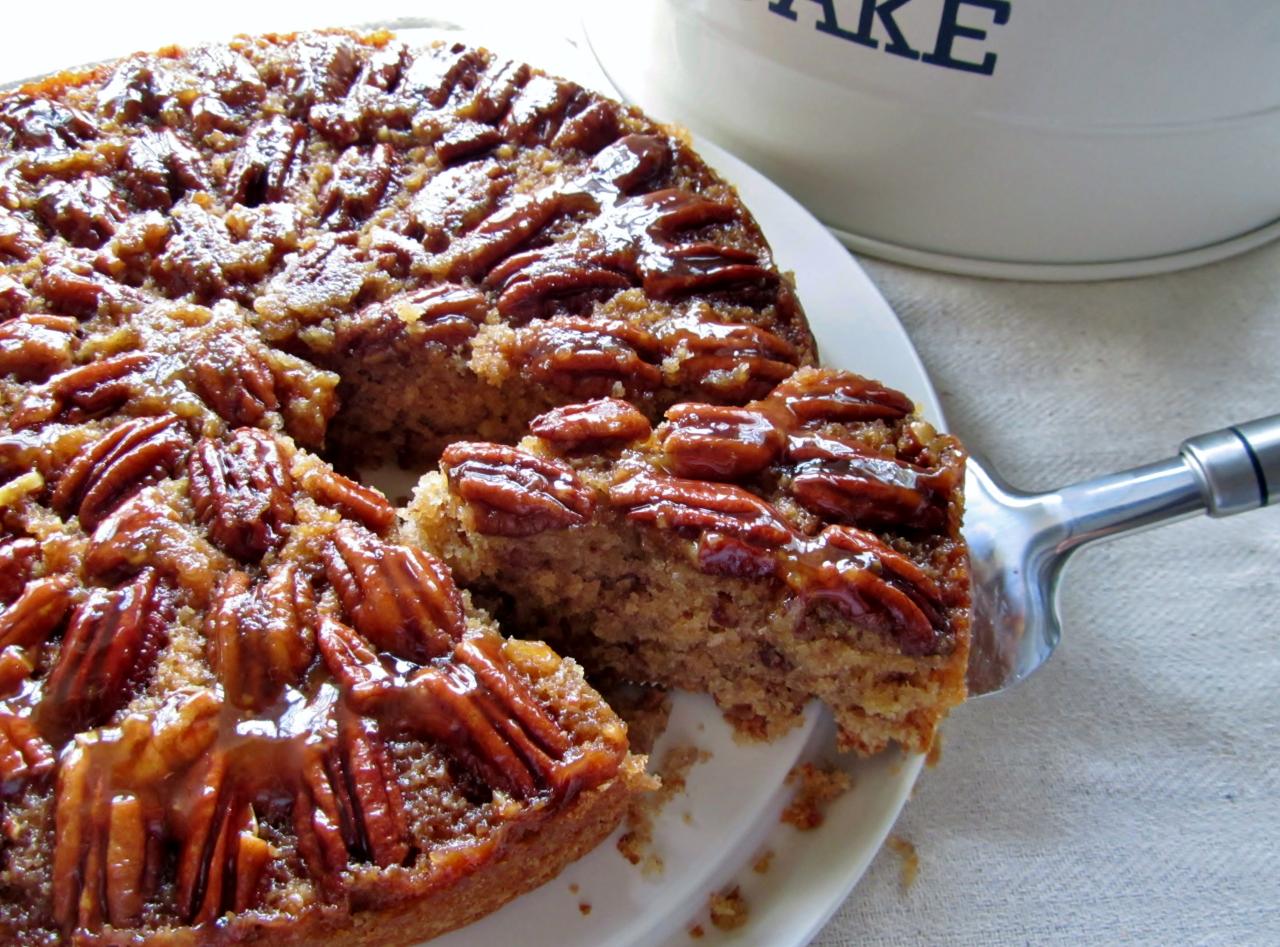 To ensure your pecan coffee cake turns out perfectly every time, follow these tips:
-Start with a quality recipe. A good recipe will provide clear and concise instructions that are easy to follow.
-Gather all of the ingredients and tools you will need before beginning. This will help you avoid any last-minute scrambling.
-Measure the ingredients carefully. Baking is a science, so precise measurements are crucial.
-Preheat the oven and prepare the baking pan according to the recipe instructions.
-Bake the cake until it is golden brown and a toothpick inserted into the center comes out clean.
-Allow the cake to cool completely before serving. Enjoy!