Potatoes are so versatile. As Samwise Gamgee would say, you can "Boil 'em, Mash 'em, Stick 'em in a stew." Wise words Samwise, wise words indeed. I like to keep potatoes on hand in the house all the time. I usually end up making breakfast potatoes with them when they start to grow eyes. I had some left over the other day and decided to make a potato soup, why not? My DH loves soup and what could possibly go wrong?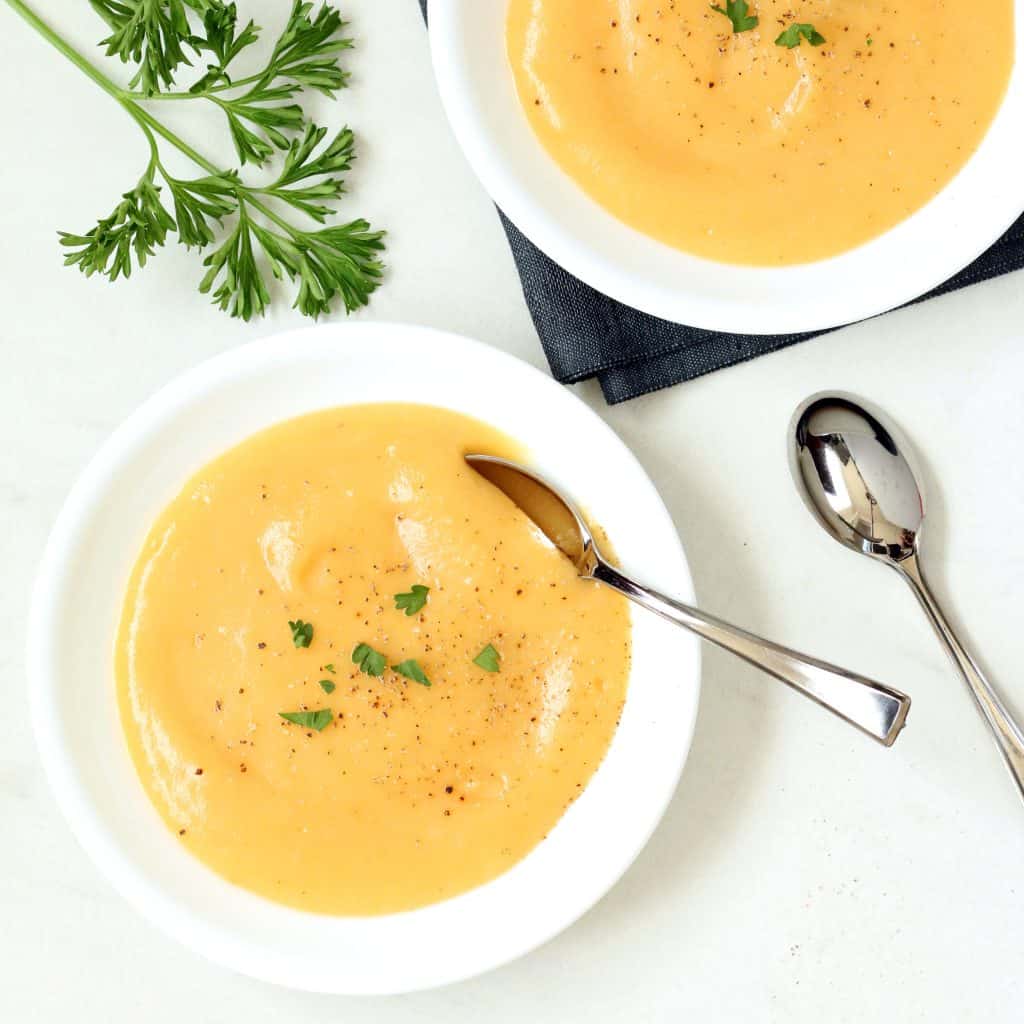 Delicious Rating: Roasting the garlic takes a minute so you could always short cut it by using roasted garlic sold in a jar. I found this soup to be Okay, nothing more or less. It just didn't do it for me. It was a bit starchy from the potatoes and the garlic was more of a background flavor although I used a full head. I don't think I will make this soup recipe again, it just didn't have that Delicious factor that I want out of my food. However, my DH did enjoy it and preferred it cold. You may also favor it so give this easy Roasted Garlic and Potato Soup recipe a try and let me know what you think!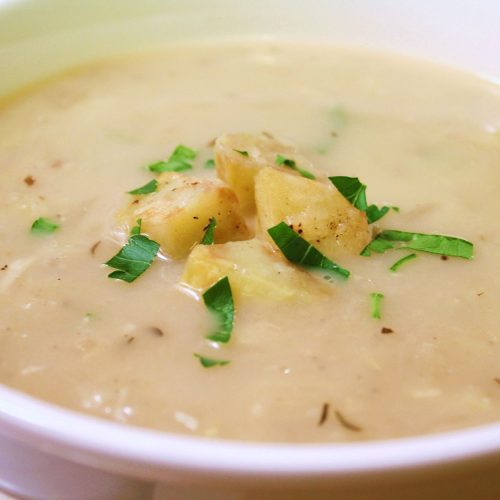 Roasted Garlic and Potato Soup
This potato soup is a delicious and hearty dish that will warm you up on a cold day. It's perfect for a winter dinner or as a light lunch.
Ingredients
1

whole head of garlic

3

tbsp

olive oil

2

diced onions

4

medium potatoes

peeled & diced

14

ounces

of vegetable broth

1

cup

of half & half

2

tsp

salt

Chives for garnish
Instructions
Preheat oven to 350 degrees F.

Slice of very top of garlic head and place in a small baking dish.

Pour olive oil on top, cover with foil, and bake for 1 hour. Let cool.

Using 1 tbsp of oil from baking dish, heat in a pan and add onions, cooking until tender, about 10-minutes.

Add potatoes to pan with onions.

Press out garlic from each clove and add to same pan along with 3 cups of water.

Allow to boil and reduce heat to low and let simmer until potatoes are tender.

Pour half of potato mixture in blender and blend on low until smooth.

Pour blended mixture in a large bowl.

Repeat with potato mixture in pan.

Return all to saucepan and stir in half & half and salt.

Heat to boiling, stirring constantly.

Serve hot or cold with chives.
Notes
Serve with crusty warm bread.
Nutrition
Serving:
1
serving
Calories:
285
kcal
Carbohydrates:
44
g
Protein:
5
g
Fat:
11
g
Saturated Fat:
2
g
Polyunsaturated Fat:
1
g
Monounsaturated Fat:
8
g
Sodium:
1575
mg
Potassium:
980
mg
Fiber:
6
g
Sugar:
5
g
Vitamin A:
217
IU
Vitamin C:
46
mg
Calcium:
40
mg
Iron:
2
mg
Finishing The Soup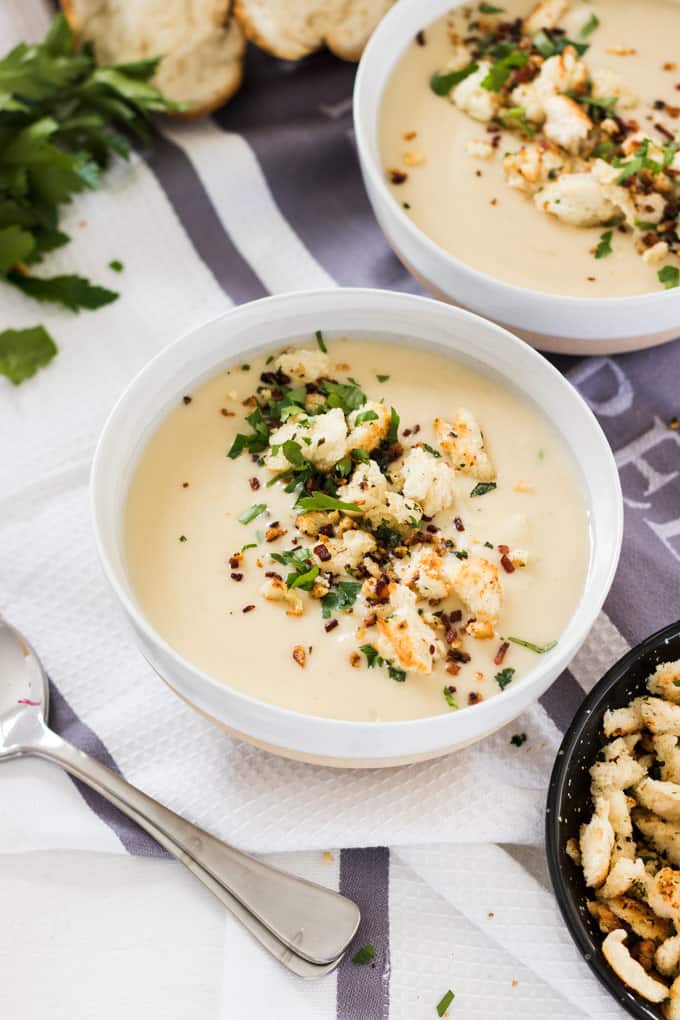 Making delicious soup is a simple process, but it can be enhanced with the right ingredients. In this case, we're using roasted garlic and Yukon Gold potatoes to give our soup a deep flavor that will make it taste amazing.
First, start by heating up some olive oil in a large pot. Once the oil is hot, add in the garlic and roast for about 20 minutes, or until it's golden brown and fragrant. Be sure not to overcook the garlic or it will become bitter; just let it cook until it's lightly browned.
Next, add in the potatoes and another two cups of water. Bring everything to a boil before reducing the heat and simmering for about 30 minutes or until the potatoes are soft. Do not overcook the potatoes or they will become mushy – just make sure they are cooked through without becoming too soft.
Finally, ladle into bowls and top with your favorite garnishes (such as croutons, shredded cheese, and chopped parsley). Enjoy!