I have the cutest Mini Cheesecake pan. It has the removable bottom to release them so easily. And out come mini cheesecakes, quiches, or anything you want to be miniature. I have made too many types of cakes in this pan and this one is Gluten Free! My friend who has a gluten allergy was coming over and what could be easier than Gluten-Free Mini Cheesecakes? Nowadays the grocery sells almost anything for almost any diet type and gluten-free is no exception. I simply bought some Gluten Free cookies for the crust and everything else fell into place. All of my guests loved them and the crust was not different than one full of gluten.
Delicious Rating: These turned out good and fresh. They are the perfect dessert for a hot day. Just pop them out of the fridge when ready to serve. You can add melted chocolate to the batter to have chocolate cheesecake instead of vanilla or really cook them into any flavor you fancy. The only thing bad about this easy Gluten Free Mini Cheesecakes recipe is that you end up eating 12…and not really realizing you just ate half a cheesecake!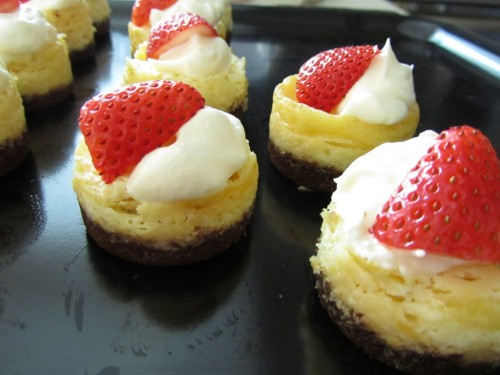 Gluten Free Mini Cheesecakes
Looking for a delicious, gluten-free cheesecake recipe that is easy to make? Look no further than our mini cheesecakes recipe! Our recipe is made with just six ingredients and can be ready in just 30 minutes. Plus, our cheesecakes are perfect for a special occasion or just to enjoy on a sweet day. So don't hesitate and give our recipe a try today!
Ingredients
1

cup

gluten free cookies

crushed

2

tbsp

melted butter

16

ounces

cream cheese

softened

2

eggs

¼

cup

heavy cream

½

cup

sugar

2

tsp

vanilla extract

Whip Cream

Fresh Fruit
Instructions
Preheat oven to 350 degrees F.

Coat cheesecake pan with cooking spray.

In a bowl mix crushed cookies and butter together until well combined.

Divide mixture evenly in 12 cups and using fingers press firmly into bottom.
You can even add melted chocolate to the batter for chocolate cheesecakes and mix and match the fruits.
Bake crusts for 10 minutes.

Place pan on a wire rack and let cool.

Reduce oven heat to 300 degrees F.

In a large bowl with an electric mixer, mix together the last 5 ingredients.

Pour batter into crusts and bake for 20 minutes.

Let cool completely and refrigerate for at least 2 hours before un-molding.

Un-mold cheesecakes one at a time and top with fresh fruit and whip cream if you desire.
Notes
You now have all the information you need to make delicious gluten-free mini cheesecakes! Be sure to follow the tips and instructions for the best results, and try out some of the variations to find your favorite. If you have any questions, be sure to check out the FAQ section. And don't forget to store your mini cheesecakes properly so they stay fresh and delicious!
Nutrition
Serving:
1
serving
Calories:
292
kcal
Carbohydrates:
23
g
Protein:
4
g
Fat:
21
g
Saturated Fat:
12
g
Polyunsaturated Fat:
1
g
Monounsaturated Fat:
4
g
Trans Fat:
0.003
g
Cholesterol:
71
mg
Sodium:
199
mg
Potassium:
66
mg
Fiber:
1
g
Sugar:
17
g
Vitamin A:
620
IU
Vitamin C:
0.03
mg
Calcium:
59
mg
Iron:
1
mg
Mini Cheesecakes Variations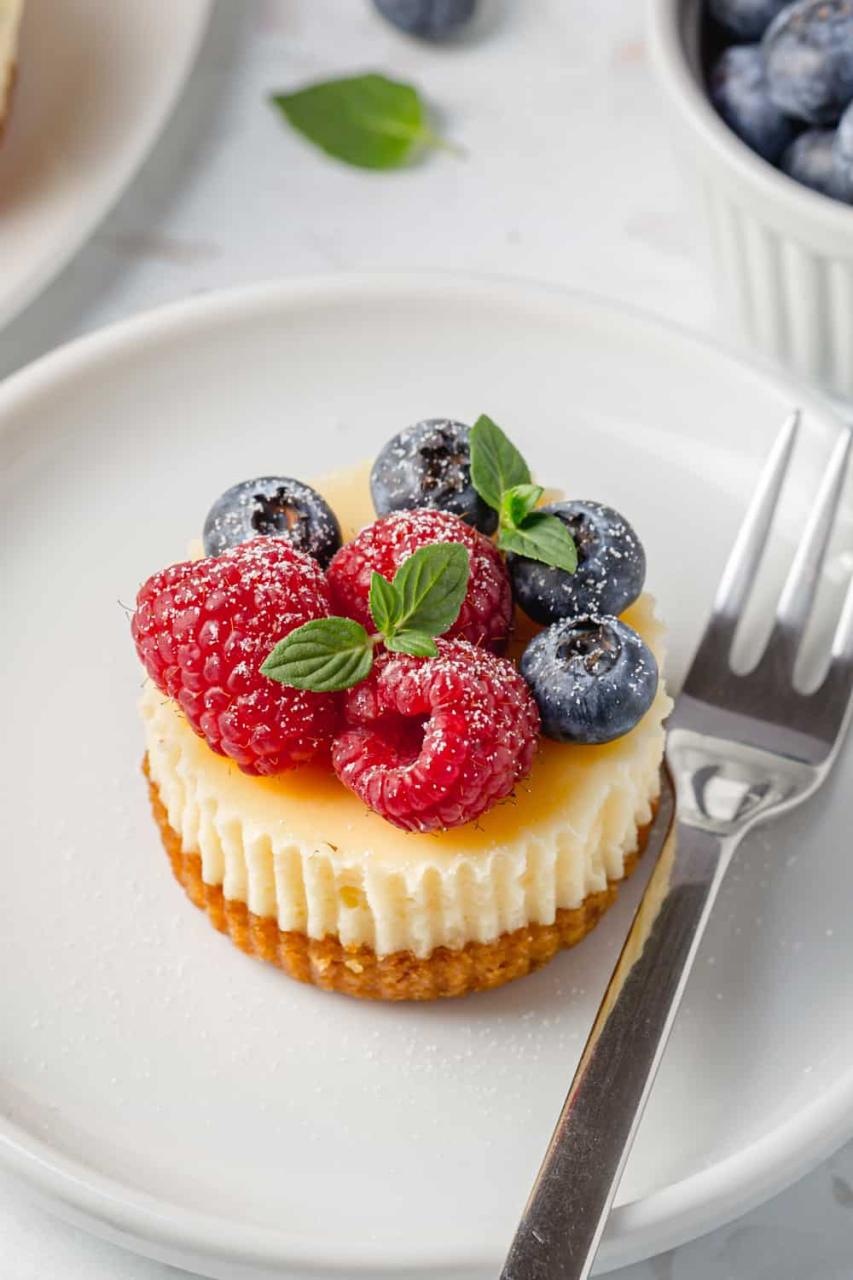 Looking for a delicious and gluten free treat? Check out our mini cheesecakes recipe! These little beauties are perfect for coffee lovers everywhere. Not only are they delicious, but they're easy to make and versatile too. You can make them as is, or try one of our three delicious variations below.
First up is our Low- Calorie Iced Sweet Vanilla Cold Brew. This recipe is sugar free and dairy free, making it a great choice for those on a diet or those who are lactose intolerant. It also features the sweet vanilla flavor that you love in cold brew coffee.
Next up is our Oat Milk Latte recipe. This vegan version of the classic coffee drink is dairy free and low in calories – perfect for breakfast or a snack. With added oatmeal for texture and sweetness, this latte will leave you feeling refreshed and satisfied.
Finally, we have our Sugar Free French Vanilla Coffee recipe. Featuring the sweet flavors of vanilla and sugar, this latte is perfect for those who want something sweet without all the added sugar grams. You'll love how smooth and creamy it tastes!
FAQ's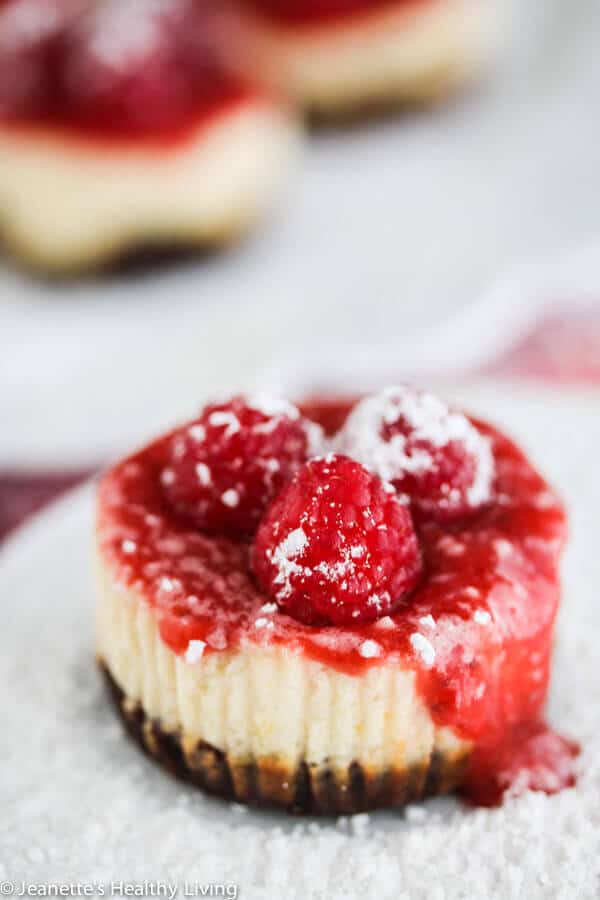 If you're gluten free, these mini cheesecakes are perfect for you! Made with just six ingredients, they're easy to make and can be stored in the fridge for up to two days. Plus, they taste delicious – everyone will love them!
Here are the ingredients you'll need:
– One 9-inch cake pan
– One 8-ounce package of cream cheese, softened
– One 2/3 cup sugar
– 2 tablespoons all-purpose flour
– 1 teaspoon vanilla extract
These are the instructions you'll need:
1. Preheat your oven to 350 degrees Fahrenheit. Grease and flour your cake pan.
2. In a medium bowl, mix together the sugar, cream cheese, flour and vanilla extract until well combined.
3. Pour mixture into cake pan and bake for 25 minutes or until a toothpick comes out clean from the center of the cheesecake.
4. Let cool completely before slicing and serving!
How To Store Gluten Free Mini Cheesecakes?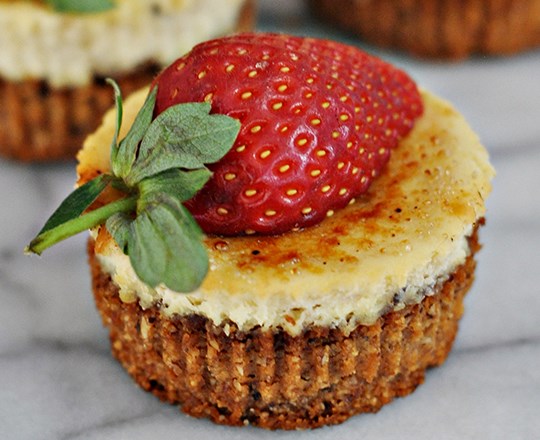 One of the great things about baking is that you can easily create delicious, nutritious treats that are gluten free. With mini cheesecakes in particular, it's easy to get a healthy and satisfying meal on the go. However, like with any food item, it's important to take precautions to ensure that your gluten free mini cheesecakes stay fresh and tasty.
When storing your gluten free mini cheesecakes, be sure to keep them refrigerated. This will help to maintain their texture and flavor as well as prevent them from becoming stale. Additionally, storing them in an airtight container will help to keep them fresh for longer periods of time.
If you're ever concerned about the quality of a gluten free mini cheesecake, there are a few telltale signs that it may not be safe to eat: Crusts that are too hard or dry; an unpleasant odor; or cakes that are too firm or dry. If any of these symptoms present themselves, it is best not to bite into the cake and instead return it for a refund or replacement.
Source: https://cookeatdelicious.com