With just a few simple ingredients and easy-to-follow instructions, you can make a delicious and flavorful lemon roll that the whole family will enjoy!Lemon Rolls, oh Lemon Rolls, where art thou lemon rolls? Oops…we ate the whole pan! Like, ate the whole pan and cleaned out all the sticky crumbs with my fingers. I love anything Lemon. Throw in some dough carbs and a cream cheese frosting…OMGoodness!
Lemons Rolls…imagine a cinnamon roll without the cinnamon but more on the sticky bun side and flavored with lemony goodness. Sounds about right. This is an easy recipe that you will enjoy baking up for breakfast or dessert or tea time or for dinner! If you aren't a huge lemon lover like myself, these rolls are perfect to sub in Orange, Cardamom, Lime, or maybe even pineapple!
Cook Eat Delicious Rating: If you can't tell already, I totally love these things. The inside has this sugar-lemon zesty-spiced filling that just melts your tongue away because it is so delicious. I will still make my Cinnabon Cinnamon Rolls recipe for my DH since that is what he prefers but every now and then I will sneak in a lemon roll recipe for my personal delight.  Let me know how you like your sticky rolls in the morning!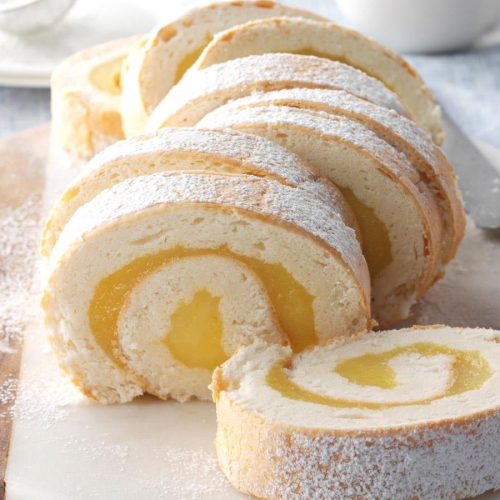 Lemon Roll
Are you looking for a simple yet delicious dessert to make? If so, look no further than this easy lemon roll recipe! In this blog post, we will walk you through all the ingredients and tips you need to create a flavorful and delicious lemon roll
Ingredients
Dough
2½

tbsp

active dry yeast

¾

cup

warm milk

1

stick unsalted

butter

softened

¼

cup

white sugar

2

tsp

vanilla extract

4½

cups

flour

½

tsp

salt

½

tsp

all spice

2

large

eggs

Zest of two lemons
Filling:
1

cup

white sugar

½

tsp

all-spice

1

tsp

powdered ginger

Zest of one lemon

2

tbsp

lemon juice

4

tbsp

butter

softened
Frosting Glaze:
4

oz

cream cheese

softened

2

tbsp

lemon juice

1½

cup

powdered sugar
Instructions
Dough:
In a large bowl, combine yeast and milk and allow to sit for 5 minutes.

Mix in butter, sugar, vanilla, salt, all spice, and 1 cup of flour.

Add in eggs and lemon zest then the rest of the flour.

Knead for 5 minutes by Stand Mixer or by hand.

Place dough ball into a lightly greased bowl and cover with a damp towel and allow to rise for 1 hour.
Filling:
Combine sugar, all spice, ginger, and lemon zest together in a small bowl.

Really work the lemon zest into the sugar with your fingers.

Stir in lemon juice and add more if necessary for the mixture to remain thick but wet.
Frosting Glaze:
Whip cream cheese until light and fluffy.

Whip in lemon juice followed by powdered sugar and whip until smooth.
Assembly:
Lightly grease a 13×9 baking dish.

Pat out dough on a lightly floured surface into a large rectangle of 12×18.

Evenly spread butter over dough and then cover with filling mixture.

Roll up the dough tightly, ending with an 18 inch log.

Cut into 12 even rolls, 1.5 inches each, and place into backing dish.

Cover with damp towel and let rise for another hour.

Preheat oven to 350 F and bake rolls for 33 minutes.

Once out of the over cover with half of the glaze to melt into the rolls.

Refrost the whole pan after a few minutes or frost each roll individually.

Serve warm.
Notes
Making the perfect lemon roll is easier than it looks! From mixing the dough to rolling it up with the delicious lemon filling, this recipe is a surefire way to make a delicious, citrusy treat. With these tips and tricks in mind, you are sure to impress your family and friends with your homemade lemon roll. So get out there and start baking!
Nutrition
Serving:
1
serving
Calories:
404
kcal
Carbohydrates:
74
g
Protein:
7
g
Fat:
9
g
Saturated Fat:
5
g
Polyunsaturated Fat:
1
g
Monounsaturated Fat:
2
g
Trans Fat:
0.2
g
Cholesterol:
53
mg
Sodium:
177
mg
Potassium:
117
mg
Fiber:
2
g
Sugar:
37
g
Vitamin A:
317
IU
Vitamin C:
2
mg
Calcium:
43
mg
Iron:
2
mg
Baking & Serving Tips For Your Lemon Roll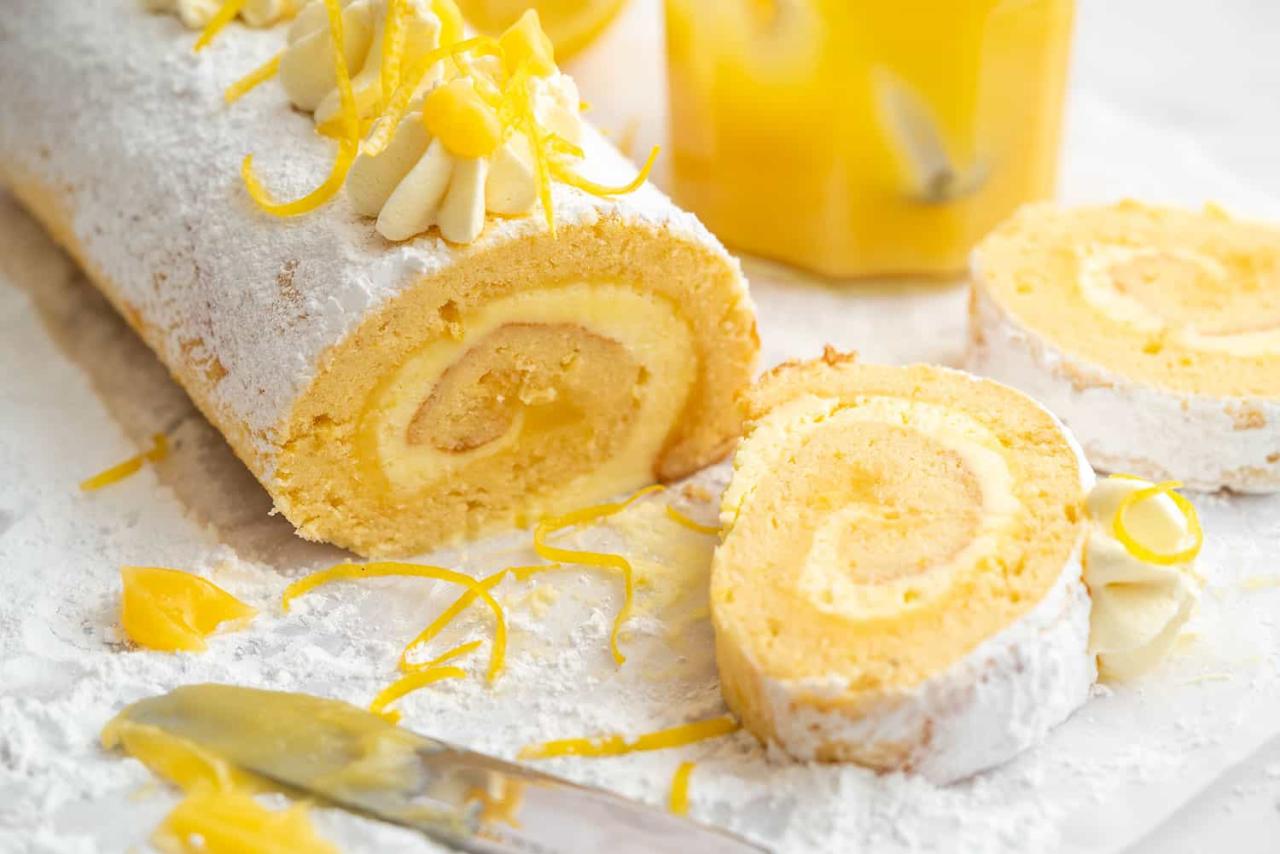 Before starting, make sure that you are well prepared by prepping your ingredients and equipment. First, preheat your oven to 350 degrees Fahrenheit before baking the lemon rolls. Second, be sure to apply even pressure when rolling out the dough – don't over-work it or the lemon roll will be tough and unlikely to rise. Lastly, select the best quality lemons for your recipe – they should be firm and have a strong flavor. Make sure to scrub them well before using them in your recipe.
Once you have all of your ingredients ready, it's time for the fun part: baking! Be sure not to overbake these rolls – they should be light and fluffy when they come out of the oven. Once they are done baking, let them cool slightly before frosting and serving. For extra presentation flair, consider topping each lemon roll with a slice of lemon prior to serving. And remember: leftover Lemon Rolls are delicious just like this!
FAQs On Making The Perfect Lemon Roll Recipe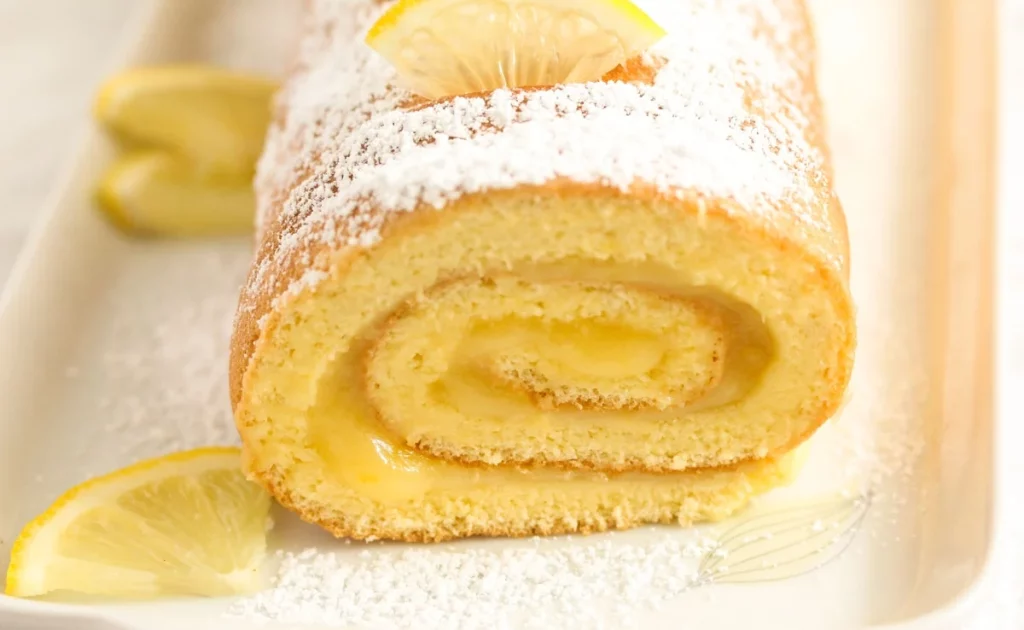 Before you start, make sure that you have all of the ingredients that you need on hand. You will need sugar, butter (or margarine), eggs, flour, baking powder and salt. Additionally, you will need milk and lemon juice. To make the dough itself, mix together all of the ingredients until they are well combined. Once everything is mixed together, place it onto a floured surface and knead for about ten minutes.
Once your dough has been kneaded properly, divide it into two portions – one for shaping and one for rolling out. Shape the dough into a U-shape and place it into a greased loaf pan or cookie sheet. Make sure that there is enough room at the top of your lemon roll so that it can rise during baking.
Next, sprinkle sugar over top of your lemon roll dough and then bake in a preheated oven at 350 degrees Fahrenheit for 30 minutes or until golden brown in color. Allow your Lemon Roll to cool completely before frosting or serving! When it comes to decorating your Lemon Roll Recipe however you please; this is up to you! Some popular options include nuts (walnuts or almonds are great options), flavored syrups (such as raspberry or strawberry), whipped cream or ice cream toppings., fruit slices (such as bananas or strawberries), chocolate chips… The possibilities are endless!
Serving Suggestions For Your Delicious Lemon Roll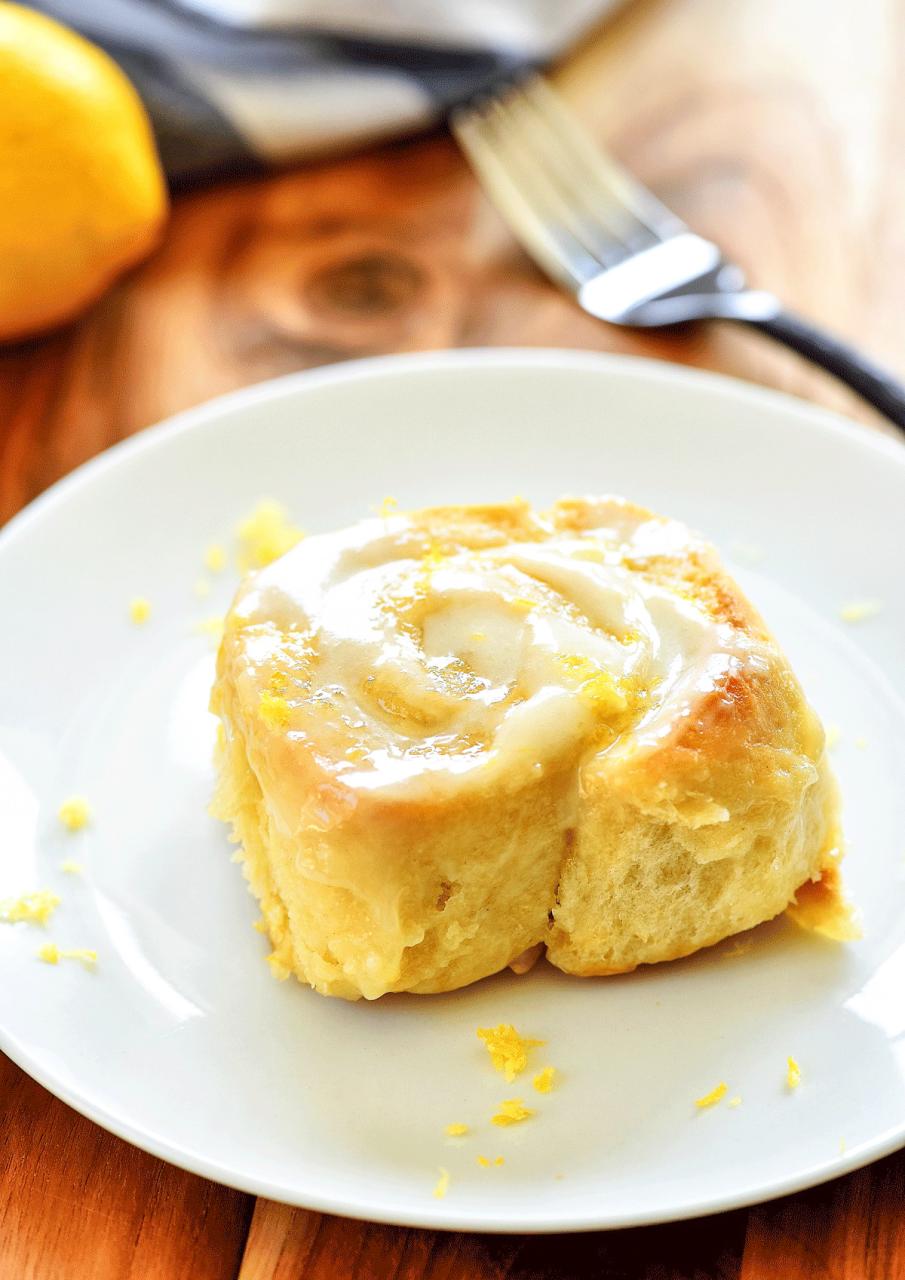 There are many ways to enjoy your delicious lemon roll. Here are a few serving suggestions:
-Serve it plain, with a dusting of powdered sugar on top.
-For a more decadent treat, serve it with a dollop of whipped cream or ice cream.
-For a fruity twist, top your lemon roll with fresh berries or a drizzle of fruit syrup.
No matter how you enjoy it, one thing is for sure – your lemon roll will be delicious!