Get ready to bake a slice of sunshine with our delicious luscious lemon bread recipe
As stated in previous lemon posts, I love lemon! No exception when it comes to bread. Some refer to it as cake, so either one! It is perfect for breakfast with a glass of tea, a quick afternoon snack, or even with some vanilla ice cream for dessert. The perfect balance between sweet and tart, this luscious lemon bread pushes through to one of my favorite desserts.
Cook Eat Delicious Rating: Any home cook can bake this bread. The recipe is clear and is an easy recipe to follow. It is a very moist cake. I added a tad too much batter in my bread pan but the top came out with nice crispy edges that I wouldn't take back. The glaze adds more to the lemon taste but also finishes the sweetness quite nicely. I will definitely bake this bread again. It is delicious!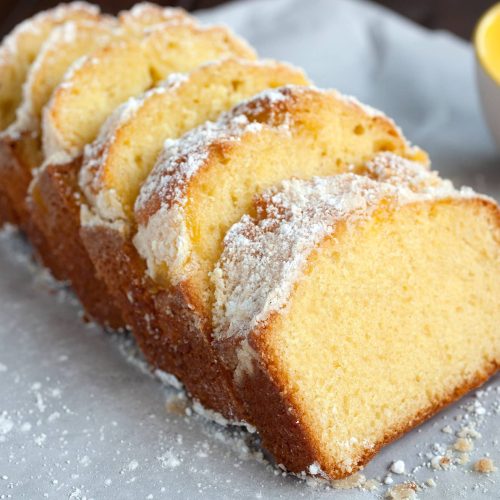 Luscious Lemon Bread
Who doesn't love a cozy afternoon snack or dessert? And what better way to indulge in some sweet goodness than with a slice of luscious lemon bread? That is why, in this blog post, we are sharing a delicious recipe for luscious lemon bread! We will share all the ingredients, tips, FAQs, and instructions for serving. Plus, we will even include a few extra tips to make your baking experience even more enjoyable. So, get ready for the luscious lemony aroma and a slice of sunshine with this classic lemon bread recipe.
Ingredients
2

sticks unsalted

butter

at room temperature

2

cups

sugar

granulated

4

large

eggs

1/3

cup

lemon zest

grated, from 6 lemons

3

cups

all-purpose flour

1/2

tsp

baking powder

1/2

tsp

baking soda

1

tsp

salt

1/4

cup

lemon juice

fresh squeezed

3/4

cup

buttermilk

1

tsp

vanilla extract
For syrup:
1/2

cup

sugar

granulated

1/2

cup

lemon juice

fresh squeezed
For the glaze:
2

cups

confectioners sugar

4

tablespoons

lemon juice

freshly squeezed
Instructions
Preheat the oven to 350 °F.

Grease two 8inch bread pans.

Cream the butter and 2 cups sugar in a bowl with an electric mixer until light and fluffy.

Add eggs one at a time, mixing on medium speed in between.

Add lemon zest.

Sift together the four dry ingredients in separate bowl.

In another bowl, combine 1/4 cup lemon juice, buttermilk, and vanilla.

Add the flour and buttermilk mixtures alternately to the batter, beginning and ending with the flour.

Pour evenly in the two pans and bake for 45 minutes to 1 hour, until a toothpick comes out clean.

Let cool in pan for 10 minutes then invert them onto a rack.

To make the syrup combine two ingredients in a small saucepan and cook over low heat until sugar is dissolved.

Spoon the syrup over the cakes when they are cooling on the rack.

Prepare glaze by combing powdered sugar and lemon juice in a bowl and whisk until smooth.

Drizzle over tops of bread.
Notes
Making a delicious lemon bread is a great way to bring a bit of sunshine into your home. With the right ingredients, tips, and serving ideas, you can create a flavorful and fragrant loaf of bread that will bring smiles to all your guests. So why wait any longer? Get out there and make some delicious lemon bread today!
Nutrition
Serving:
2
Loaves
Calories:
1892
kcal
Carbohydrates:
534
g
Protein:
36
g
Fat:
16
g
Saturated Fat:
6
g
Polyunsaturated Fat:
3
g
Monounsaturated Fat:
5
g
Trans Fat:
0.1
g
Cholesterol:
384
mg
Sodium:
1794
mg
Potassium:
620
mg
Fiber:
7
g
Sugar:
259
g
Vitamin A:
729
IU
Vitamin C:
68
mg
Calcium:
279
mg
Iron:
11
mg
Tips For Making The Perfect Lemon Bread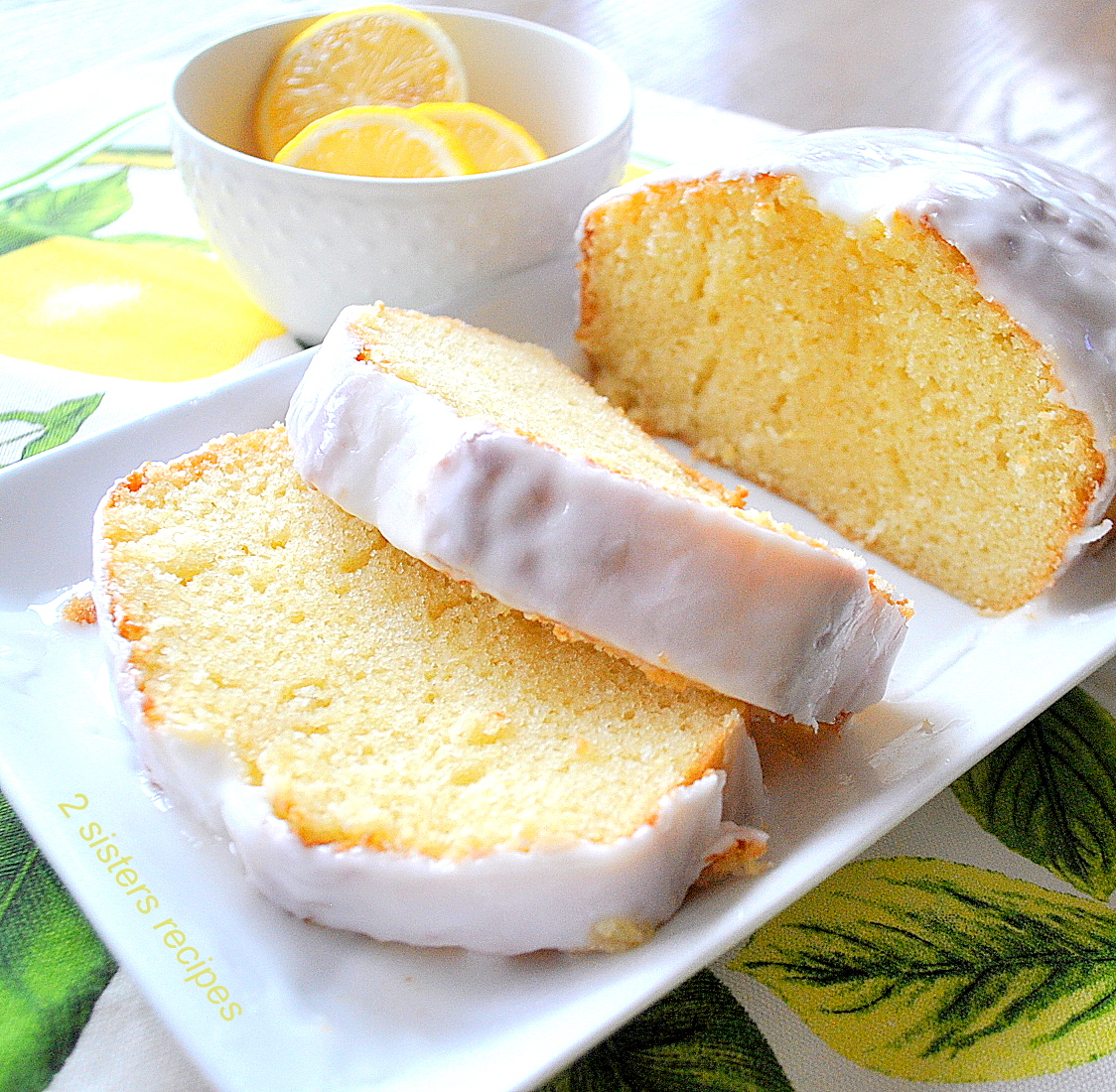 It's that time of year again – all those delicious lemon recipes are hitting the internet! And what better way to celebrate than with a delicious slice of lemon bread. This classic bread recipe is easy to make, and it can be customized to your own taste. Below, we'll outline the steps that you need to take in order to make the perfect lemon bread.
First and foremost, use fresh, organic lemons for the best results. Lemons are a key ingredient in this recipe, and using unripe or sour lemons will result in a substandard loaf of bread. Furthermore, consider adding in unique ingredients like poppyseeds or coconut flakes for an extra boost of flavor. Try different variations of this recipe to create your own masterpiece. Be sure to use the proper type of flour for a light and fluffy texture – all-purpose flour will not work well here – and allow ample time for baking before slicing into generous slices.
To finish off this delicious loaf of lemon bread, spread cream cheese or honey butter on top before garnishing with fresh lemon slices or a simple Lemon Glaze recipe. Serve immediately and enjoy!
FAQs On Lemon Bread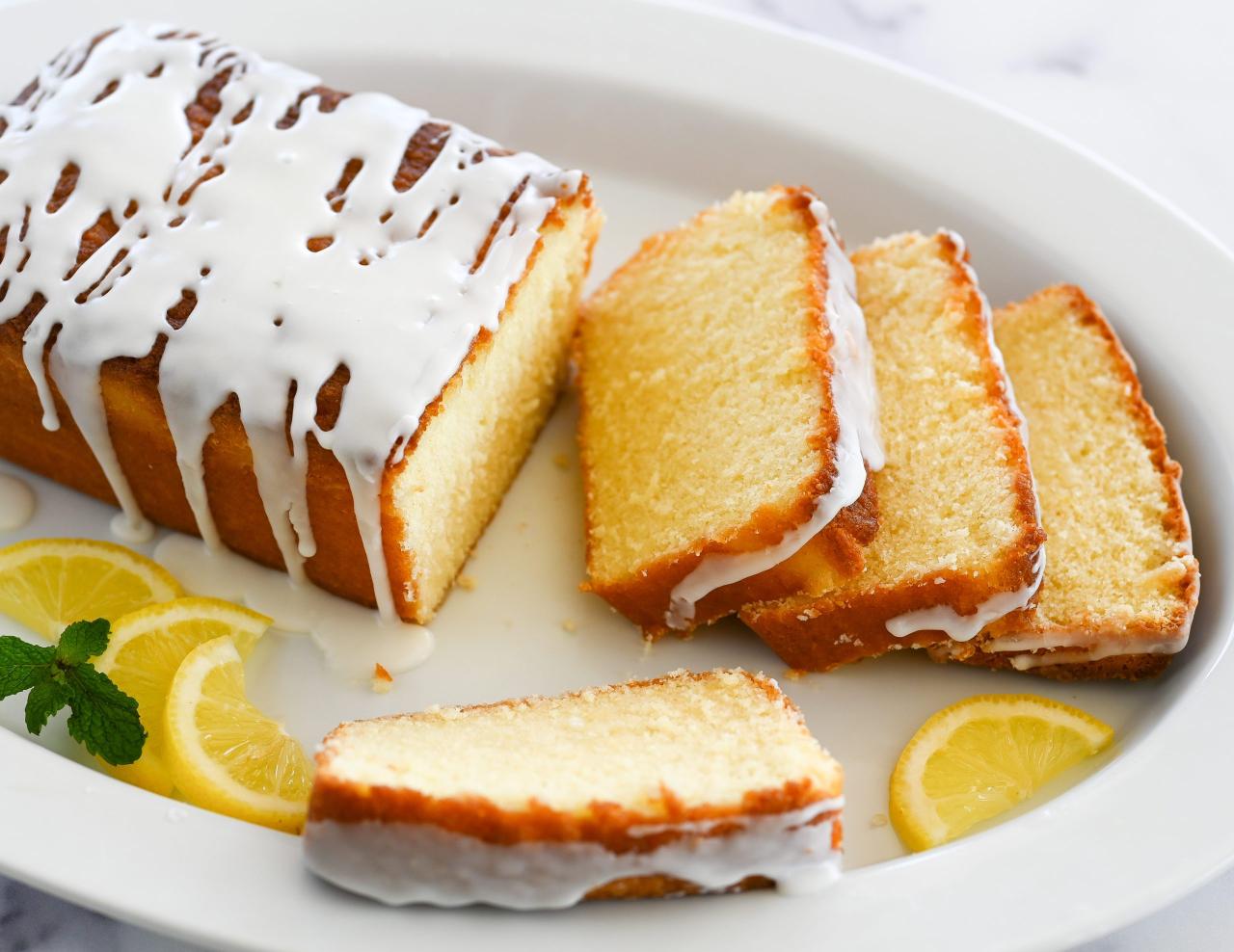 1. What is lemon bread?
Lemon bread is a type of quick bread that is made with lemon juice and zest. It is a popular choice for breakfast or brunch, and can also be served as a dessert.
2. How is lemon bread made?
Lemon bread is made by combining lemon juice and zest with flour, sugar, eggs, and butter. The dough is then baked in a loaf pan.
3. What are the benefits of eating lemon bread?
Lemon bread is a good source of Vitamin C and can help boost your immune system. It is also a low-calorie food, so it can be a good choice if you are watching your weight.
4. Are there any risks associated with eating lemon bread?
There are no known risks associated with eating lemon bread. However, if you are allergic to citrus fruits, you should avoid eating lemon bread.
How To Serve Luscious Lemon Cake or Bread?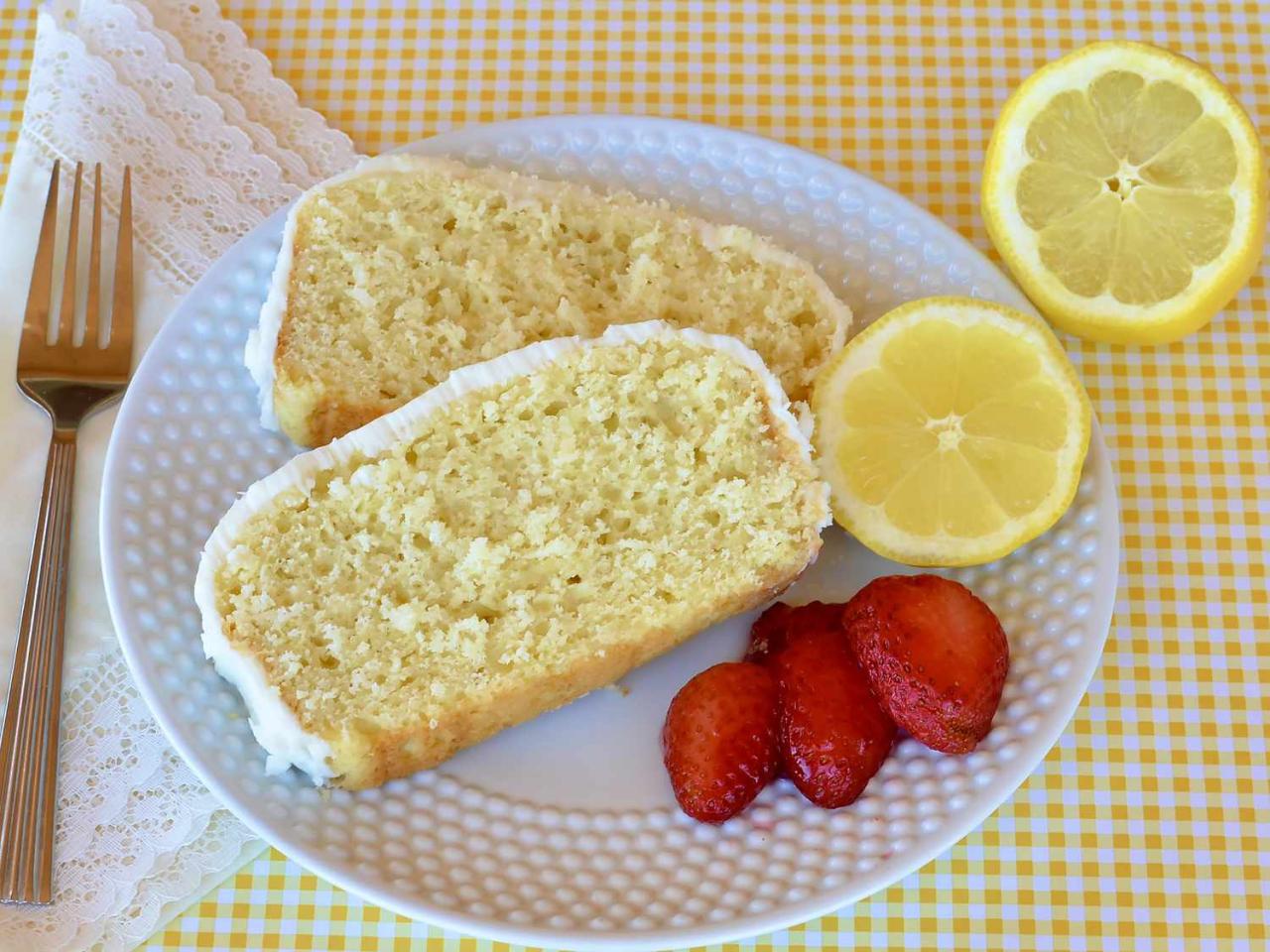 This luscious lemon bread recipe is a delicious way to enjoy the sunshine. It's easy to make, and all you need are a few simple ingredients. Plus, it can be served in many different ways for optimum flavor. Below, we will walk you through each step of the recipe so that you can create a delicious slice of sunshine for yourself.
To start, you will need some basic ingredients including eggs, sugar, butter, flour, and baking powder. In addition to these basics, you'll also need some lemon juice and zest. Finally, you'll need some bread flour for an extra boost of flavor.
Once all of your ingredients are ready, preheat your oven to 350 degrees Fahrenheit and line a loaf pan with parchment paper. In a mixing bowl or in the bowl of your stand mixer fitted with the paddle attachment (if using), combine the wet ingredients together and mix until well combined. Pour the batter into the prepared loaf pan and bake for 60-70 minutes or until a toothpick inserted into the center comes out clean. Allow the bread to cool before slicing and serving!
The Luscious Lemony Aroma Of Baking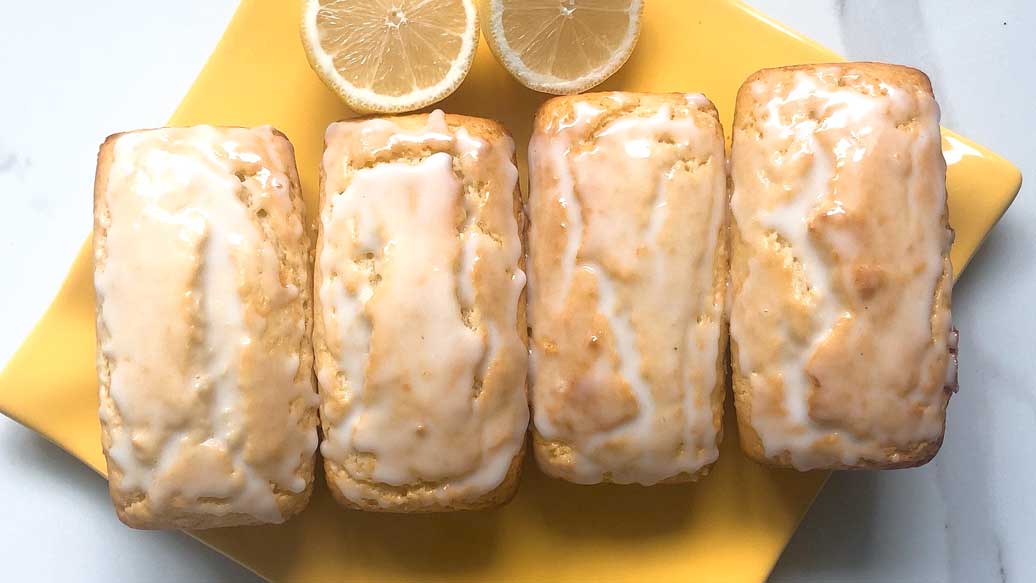 Lemon bread is one of those classics that everyone loves. It's simple to make, and the lemony aroma and flavor is simply divine. In this recipe, we'll show you how to get the most out of your lemons by using them in a variety of ways.
First, use freshly squeezed lemons to add a burst of flavor. Choose sweet, juicy lemons for the juiciest flavor – the more juice, the better. Secondly, add sweetness by stirring in honey or sugar. And finally, consider adding spices such as cinnamon or ginger for added flavor and depth. Do not over mix the batter – a little bit of flour will help to prevent it from becoming too dense or heavy.
Once the batter is ready, it's time to bake! Grease a baking dish with butter and dust with flour before pouring in the batter. Be sure to monitor your baking time – if it takes longer than 30 minutes for the bread to finish cooking, it likely won't be done correctly. Once it's finished cooking (and golden brown on top), allow it cool before slicing and serving! Enjoy your delicious lemon bread slice warm or cold – either way, you're going to love its luscious lemon aroma and flavor!