What is your favorite Meatloaf Recipe? There are so many types of meatloaf, so many ways to prepare and cook it. I just started getting into meatloaf this past year. It was never cooked growing up at home and I always shied away from it at gatherings, the cornflakes scared me off! But now I am quite enjoying this loaf of meat thing. It is a super easy meal, provided you have some quick sides.
Cook Eat Delicious Rating: This recipe is super easy to prepare. Just mix together all the ingredients with your hands, place in a loaf pan, and voila! Meatloaf is created. I love that this was super moist and so flavorful from the three meats, spinach, spices & herbs. You can make the mixture ahead of time and freeze in a throwaway loaf pan and bake at a future time. I don't have a lot of ideas for meatloaf, how do you usually prepare it? What do you serve it with?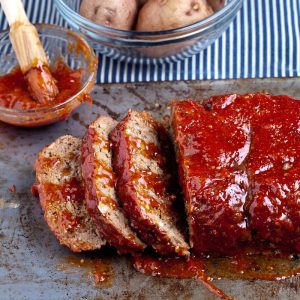 Meatloaf
Meatloaf is a classic dish that many people love. But, like most things, there is a lot of variation out there. That is why, in this guide, we are going to teach you the perfect meatloaf recipe every time.
Ingredients
½

lb

ground Pork

½

lb

ground Chicken

½

lb

ground Beef

6

oz

frozen spinach

thawed and drained

½

cup

grated Parmesan

1

Eggs

2

tsp

Basil

2

tsp

Parsley

2

tsp

Garlic Powder

1

tsp

Salt

1

tsp

Red Pepper Flakes

¾

cup

Bread Crumbs

1

cup

ketchup

4

tablespoons

packed light brown sugar

2

tablespoon

apple cider vinegar
Instructions
Preheat oven to 400 degrees F.

Combine pork, chicken, and beef in a large bowl.

Get your hands dirty and mix in spinach, parmesan, eggs, basil, parsley, garlic powder, salt, red pepper flakes, and bread crumbs.

Combine well.

Place in a bread loaf pan or shape into a loaf and place in a baking dish.

Combine last 3 ingredients in a bowl.

Spread half the sauce on top of meatloaf.
Double the sauce for if you like a little extra once done.
Bake for 1 hour to 1 hour and 15 minutes.

Place remaining sauce on top, cut and serve.
Nutrition
Serving:
1
serving
Calories:
302
kcal
Carbohydrates:
18
g
Protein:
20
g
Fat:
17
g
Saturated Fat:
6
g
Polyunsaturated Fat:
2
g
Monounsaturated Fat:
7
g
Trans Fat:
0.4
g
Cholesterol:
91
mg
Sodium:
826
mg
Potassium:
520
mg
Fiber:
1
g
Sugar:
7
g
Vitamin A:
2810
IU
Vitamin C:
3
mg
Calcium:
121
mg
Iron:
2
mg
Top Tips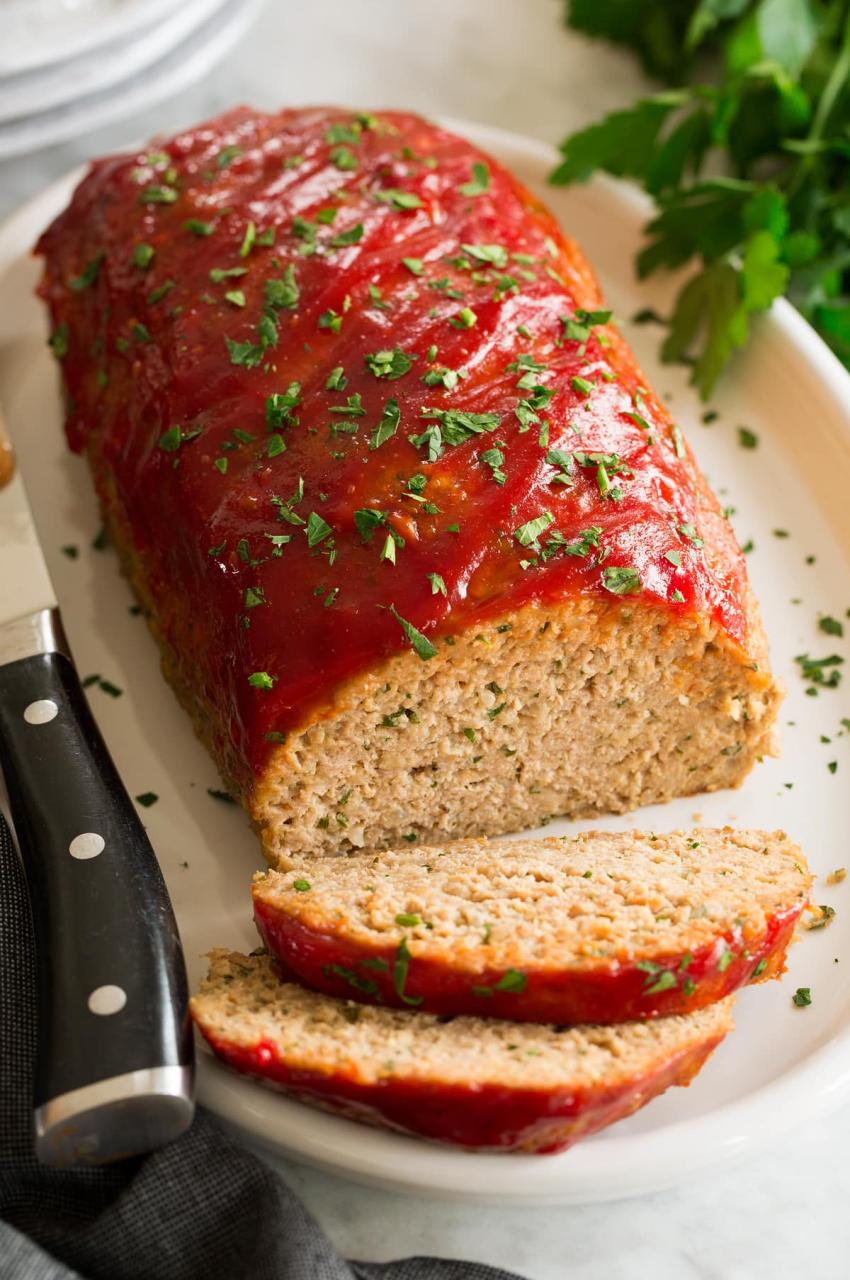 Are you looking for an easy way to make the perfect meatloaf every time? Look no further than our easy guide! In it, we'll outline the top tips that you need to follow in order to create a delicious and perfect meatloaf every time.
First and foremost, make sure that your oven is preheated to 350 degrees F (175 degrees C). Once the oven is hot, add your ground beef mixture to a large bowl and mix well. Next, press the mixture into a 9×5 inch loaf pan. Finally, bake the meatloaf at 350 degrees F (175 degrees C) for 1 hour. After an hour has passed, remove the meatloaf from the oven and let it cool for a few minutes before serving.
Toppings are up to you! Our easy guide includes suggestions for ketchup or mustard as your final touch on this delicious and classic dish. Thanks for following our guide – we know you'll love making the perfect meatloaf every time!
FAQs about Meatloaf recipe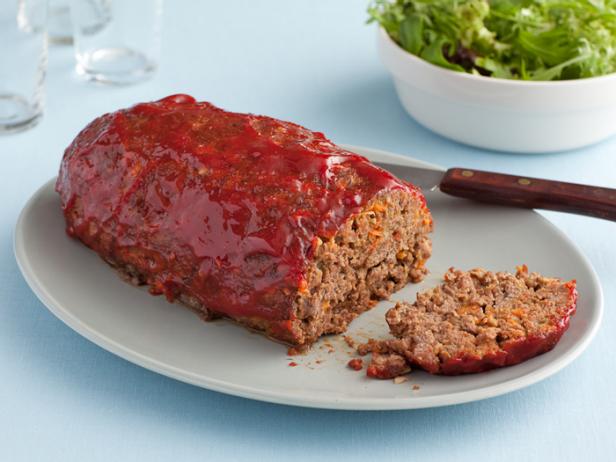 If you're looking for a delicious and hearty recipe for meatloaf, you've come to the right place. This FAQ will provide you with all the information you need to know about making meatloaf, from the ingredients you'll need to the cooking time and temperature.
What are the ingredients for meatloaf?
For this recipe, you'll need lean ground beef, bread crumbs, onion, garlic, salt, pepper, egg, and ketchup.
How long does it take to cook meatloaf?
Cooking time will vary depending on the size of your meatloaf, but generally speaking, you should cook meatloaf for about 45 minutes to 1 hour at 350 degrees Fahrenheit.
What temperature should I cook meatloaf at?
As mentioned above, the ideal cooking temperature for meatloaf is 350 degrees Fahrenheit.
Can I freeze meatloaf?
Yes, you can freeze meatloaf. Just be sure to wrap it tightly in plastic wrap or aluminum foil before freezing. When you're ready to eat it, thaw the meatloaf in the refrigerator overnight and then reheat it in the oven.