Hay and straw pasta is a fun and easy way to add some excitement to your meals. In this blog post, we're going to show you how to make hay and straw pasta using only ingredients you probably have at home. First, what you'll need is some hay and straw. Second, you'll need some pasta dough. Third, you'll need some sauce. Fourth, you'll need to assemble the pasta. Fifth, serve and enjoy!
Paglia e Fieno or 'Straw & Hay' is so named because of the two types of pasta noodles used: regular linguine and spinach linguine. The color contrast resembles the difference between straw and hay. But the name isn't that important to me. Any pasta is good but throw in some pesto…I may die. And Yay for Vegan Pasta Recipes, healthy and delicious.
Delicious Rating: This is an easy delicious recipe and very light too. I couldn't find spinach noodles but there were some light green ones, basil, and actually tasted wonderful with the pesto sauce. I also cannot find yellow squash here in Mexico so I just used 2 green summer squash and they worked out great. I made this for an early lunch and DH & I devoured it. I bought a jar of vegan pesto but you are more than welcome to make homemade pesto. This is a delicious Straw and Hay Pasta even if all you have is some leftover pasta and pesto! I am bias though since I think pesto is delicious, what about you?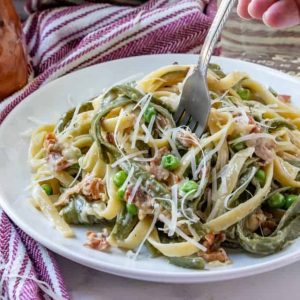 Pesto Straw and Hay Pasta
If you're looking for a fun and easy way to spice up your meals, look no further than this delicious straw and hay pasta recipe!
Ingredients
8

ounces

regular linguine

8

ounces

spinach

or basil linguine

¼

cup

olive oil

1

green squash

cut lengthwise into thin strips

1

yellow squash

cut lengthwise into thin strips

⅓

cup

vegan pesto

Salt & Pepper to taste
Instructions
Cook linguine according to package directions.
Use a spinach pasta if you find it. This was a basil pasta and was sooooo good by itself. Added the pesto and almost died.
While pasta is cooking, heat olive oil in pan over medium heat.

Add in squash and cook for 4-minutes.
I used a vegetable peeler to get the squash nice and smooth. But don't go too fast, you may cut yourself!
Season with salt and pepper and reduce heat to low.

Drain pasta and toss with squash in a serving bowl.

Combine in pesto and serve immediately.
Notes
Use extra pesto for a more saucy dish. Serve with salad and bread.
Nutrition
Serving:
1
serving
Calories:
435
kcal
Carbohydrates:
68
g
Protein:
11
g
Fat:
15
g
Saturated Fat:
2
g
Polyunsaturated Fat:
2
g
Monounsaturated Fat:
10
g
Sodium:
57
mg
Potassium:
1231
mg
Fiber:
7
g
Sugar:
7
g
Vitamin A:
25346
IU
Vitamin C:
64
mg
Calcium:
166
mg
Iron:
4
mg
The Sauce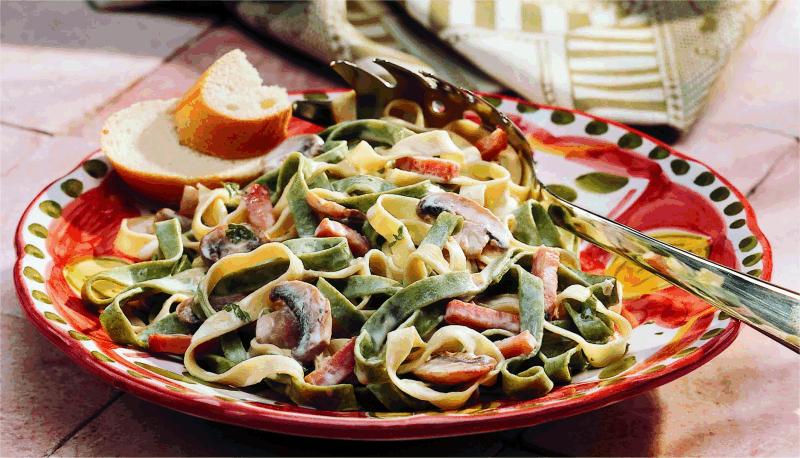 Friends, it's time to whip up a batch of pesto pasta sauce! This delicious and easy to make pasta sauce is made with fresh ingredients and is perfect for serving over your favorite pasta. Let's take a look at the ingredients and how to make this delicious sauce.
To begin, we'll need to gather all our ingredients. We'll start with a bunch of basil leaves, three cloves of garlic, 1/2 cup of olive oil, 1/4 cup of Parmesan cheese, and 1/4 cup of pine nuts. Next, we'll need to blend all the ingredients together until they are smooth. After that, we'll season the sauce with salt and pepper to taste. Finally, we'll serve it over our favorite pasta and enjoy! If you're looking for an easy yet tasty pasta dish that will impress your guests, then give this pesto pasta sauce a try!
The Pasta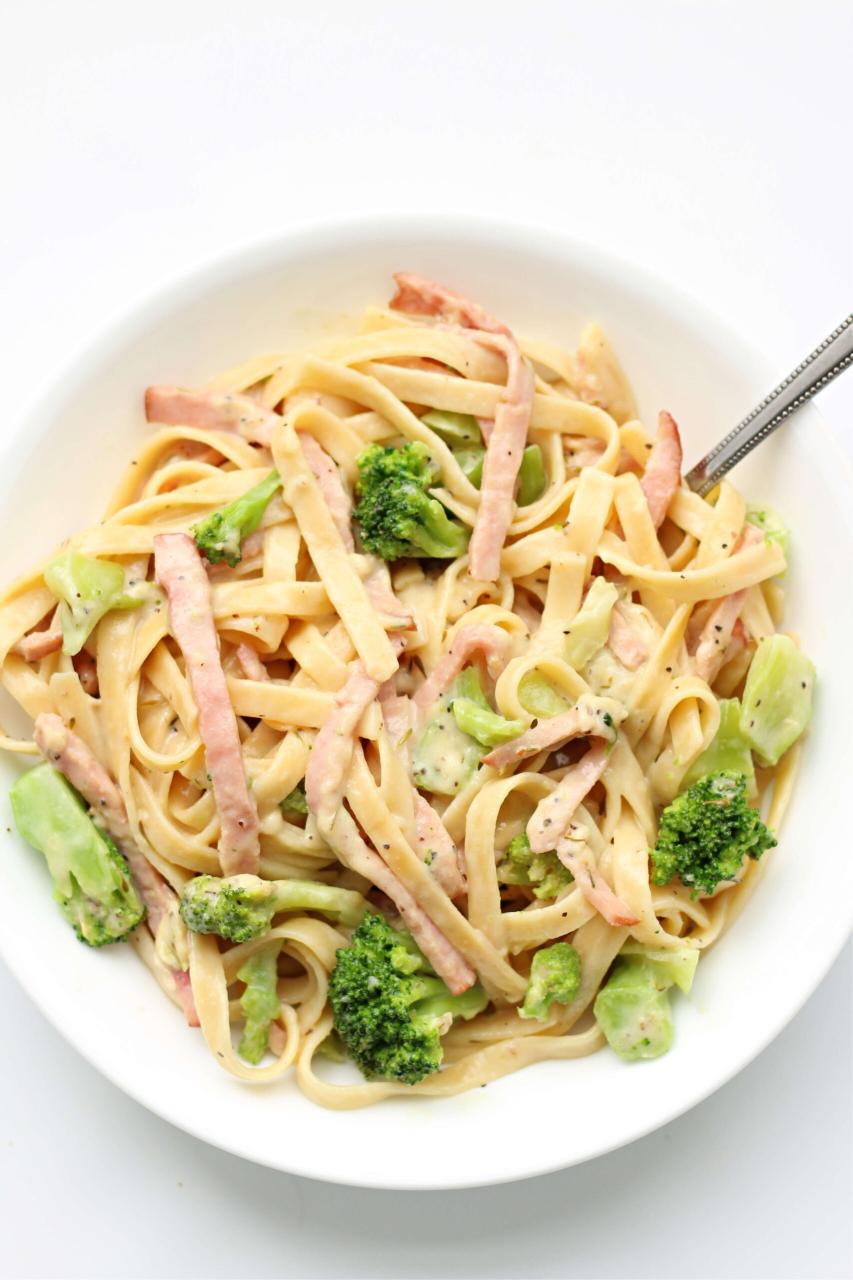 When it comes to pasta, there are a lot of options out there. But what if you wanted to try something a little bit different? Something that was flavorful and unique? Well, look no further than pesto straw and hay pasta!
This dish is made with a combination of wheat flour, semolina flour, and spinach. The result is a pasta that is both light and satisfying. The pesto is made with a blend of basil, parsley, Parmesan cheese, olive oil, and pine nuts. It's rich and flavorful – perfect for adding some extra zing to your meal.
Pesto straw and hay pasta can be served as either a main course or as a side dish. It's also great as an appetizer or snack – whatever you fancy! And because it's so versatile, pesto straw and hay pasta can be enjoyed any time of the year. So why not give it a try today? You won't regret it!
Assembly
Pesto pasta is a delicious and easy dish to make. It's perfect for a quick and easy meal, and it can be assembled in just a few minutes. In this section, we'll outline the steps that you need to take in order to make this dish successfully.
First, take all of the ingredients for the filling and mix them together in a bowl. Start by mixing together 1 pound of ground beef, 1/2 an onion, 1/2 a cup of pesto, 1/4 a cup of parmesan cheese, 1/2 a teaspoon of salt, and 1/4 a teaspoon of black pepper. Once everything is mixed together well, start stuffing the mixture into the center of each pasta square.
Fold the pasta over the filling to create triangles and seal the edges together. Next, place the raviolis on a lightly oiled baking sheet and bake them in preheated oven at 375 degrees Fahrenheit for 20- 25 minutes. Once they're done baking, garnish with parsley leaves and basil leaves before serving!
Serving Suggestions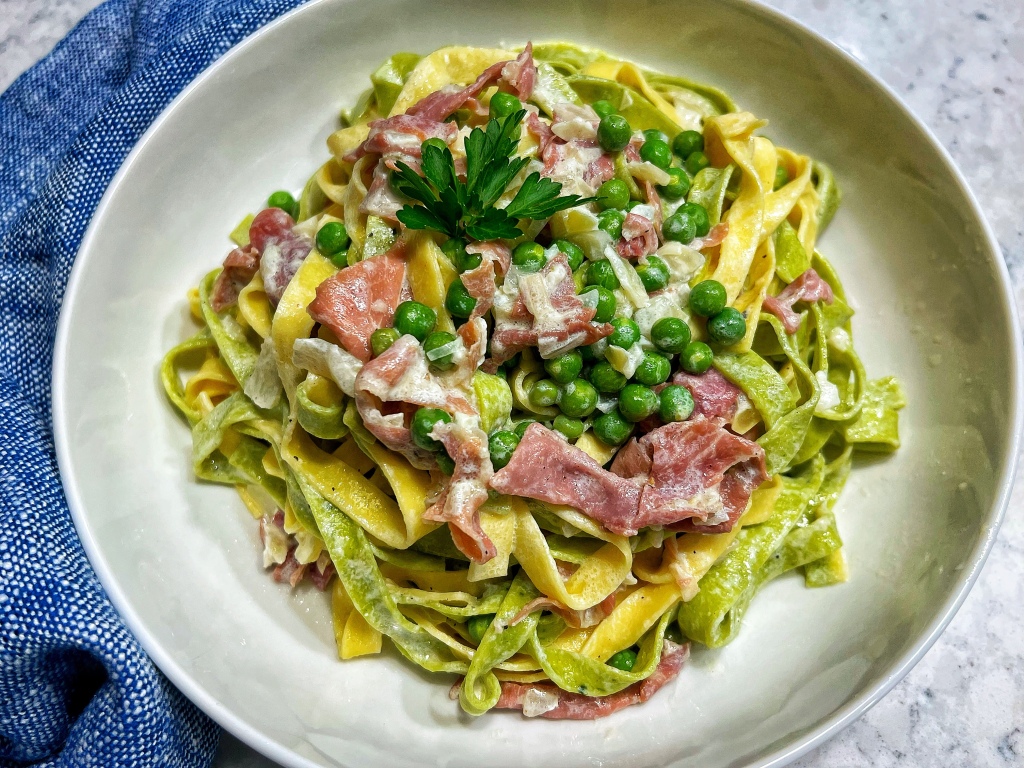 It's time for a delicious pasta dish – and what better way to start things off than with some pesto? This simple sauce is made of basil, pine nuts, Parmesan cheese, and olive oil. It's easy to make and can be served on any type of pasta – spaghetti, macaroni, or even angel hair.
If you're looking for a different type of pasta dish, try out hay pasta. Hay is a natural fiber that helps to thicken and bind the sauce together. It's also high in protein and helps to keep you feeling full after eating.
Here are some other great serving suggestions for this pesto pasta recipe:
– Try it with chicken or fish instead of beef or pork.
– Serve it with shrimp or scallops instead of salmon or tuna.
– For a heartier meal, serve it over rice instead of spaghetti or macaroni.
– Add fruit to the sauce for a sweet flavor contrast. Try mango, strawberries, blueberries, or blackberries!
And finally, if you're looking for an easy way to prepare this dish but don't want the messiness that comes along with making your own pesto from scratch, try using store-bought pesto instead!
How to Storage Pesto Straw and Hay Pasta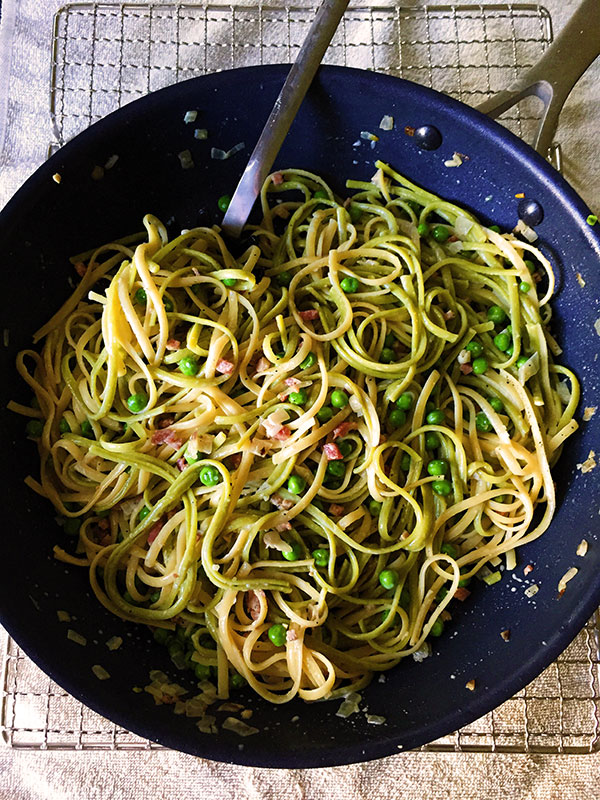 It's that time of year again – pesto season! And whether you're making it at home or grabbing a jar from the grocery store, it's important to know how to store and use pesto. Pesto is a delicious and versatile condiment that can be used in many different dishes. However, like any condiment, pesto can spoil if not stored properly. Follow our tips below to keep your pesto fresh and healthy for weeks on end.
First and foremost, store your pesto in an airtight container in the refrigerator. This will help to keep the pesto fresher for longer periods of time. If you do need to throw away some pesto, make sure to do so within two weeks – otherwise it will start to spoil.
Pesto can also be frozen for up to three months. Simply add a layer of olive oil on top before sealing the container and freezing for extended periods of time. When thawing out your frozen pesto, be sure to stir well before using it in recipes. Finally, if you're looking for an easy way to get rid of leftover pesto (or any other food item), consider throwing it into a blender and blending until smooth!