Make your next winter night cozy and delicious with this easy-to-make ravioli vegetable soup
I received a standing ovation for this soup. I was pleasantly surprised by it, I mean, a standing ovation of a soup? A dish so simple in preparations, cooking, and even presentation! Could it really be that delicious?! I guess the standing ovation gave the answer.
Cook Eat Delicious Rating: Easy Easy recipe to cook, the prep really only involves chopping up the veggies. The soup is light, great for lunch or dinner. The ginger gives it a refreshing taste to the palate. It is also a great option for a vegetarian. I will definitely make this again. I keep almost all the ingredients on hand at home so it is a quick-fix delicious dinner.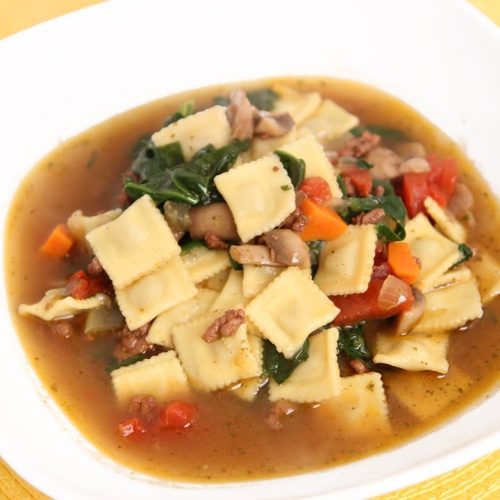 Ravioli Vegetable Soup
In this blog post, we will show you how to make this delicious soup, as well as provide you with some tips and tricks to make it even tastier. We will also answer some of the most frequently asked questions about this soup and provide a list of ingredients that you can use. Finally, we will give you some serving suggestions so that your guests can enjoy this delicious soup. So, let's get started!
Ingredients
16-20

frozen

cheese ravioli

2

cans

vegetable broth

2

carrots

sliced & chopped thinly

2

small

zucchini

diced

2

tsps

ginger

peeled and finely grated fresh

Spinach

with stems cut off
Instructions
Prepare ravioli as directed on package.

Drain and cover to keep warm.

In the mean time, heat up broth and carrots to boiling in pot.

Reduce heat to low; cover and simmer for 5 minutes.

Add zucchini and ginger and heat to boiling.

Reduce heat to low again; cover and simmer for 5 more minutes.

Place spinach in 4 shallow bowls and top with ravioli.

Spoon broth and vegetables over and serve hot.
Notes
Making ravioli vegetable soup is a great way to enjoy a comforting and delicious dish. With the tips, tricks, and FAQs provided in this blog, you can now feel confident in creating your own variation of this classic dish. Whether you are cooking for friends or family, ravioli vegetable soup is sure to be a hit with everyone! So why not give it a try today? All you need to do is gather the ingredients listed here and start cooking - it's that easy! Enjoy!
Nutrition
Serving:
1
bowl
Calories:
44
kcal
Carbohydrates:
9
g
Protein:
2
g
Fat:
1
g
Saturated Fat:
0.2
g
Polyunsaturated Fat:
0.1
g
Monounsaturated Fat:
0.01
g
Cholesterol:
2
mg
Sodium:
651
mg
Potassium:
257
mg
Fiber:
2
g
Sugar:
4
g
Vitamin A:
5556
IU
Vitamin C:
12
mg
Calcium:
21
mg
Iron:
1
mg
Tips And Tricks For Cooking Ravioli Vegetable Soup
Cooking ravioli vegetable soup is a simple and delicious way to enjoy a classic Italian dish. Here are some tips and tricks to make your soup even better:
– start by sautéing some chopped onion and garlic in a bit of olive oil. This will add tons of flavor to your soup.
– then, add in your favorite vegetables. Ravioli vegetable soup is traditionally made with tomatoes, carrots, and zucchini, but feel free to mix it up with whatever you like.
– once your vegetables are cooked, add in a can of crushed tomatoes and some chicken or vegetable broth.
– finally, add in your ravioli. Cook for a few minutes until the ravioli are tender, then serve with a sprinkle of Parmesan cheese on top.
FAQs About Ravioli Vegetable Soup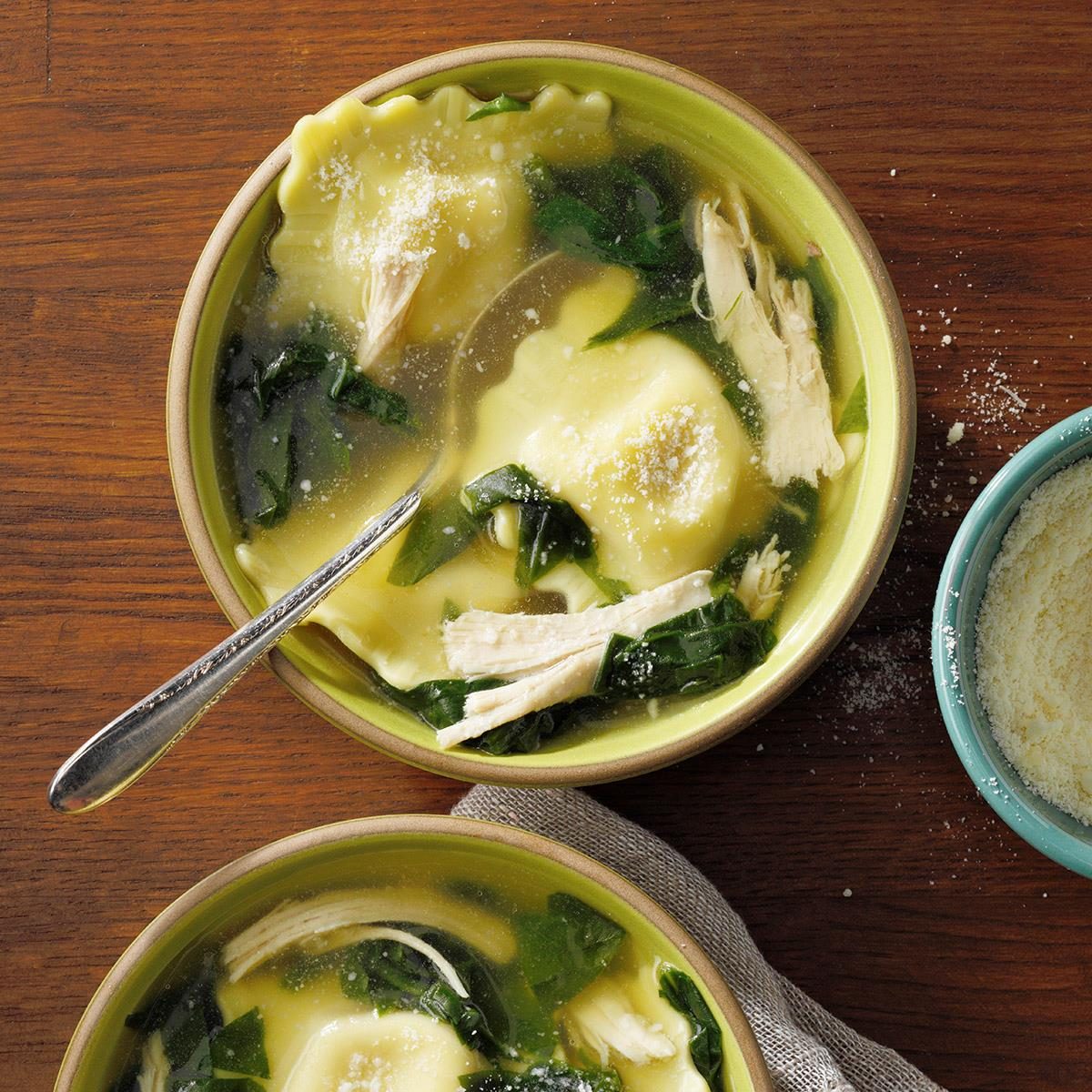 If you're looking for a hearty, yet healthy soup, look no further than ravioli vegetable soup. This soup is packed with nutrient-rich vegetables, as well as protein-packed ravioli. Plus, it's easy to make and can be on the table in under an hour.
Still have questions about ravioli vegetable soup? Here are some frequently asked questions that will help you get started:
Q: What kind of ravioli should I use?
A: Any type of ravioli will work, but we recommend using a cheese or vegetable-filled ravioli.
Q: Can I use frozen ravioli?
A: Yes, frozen ravioli will work just fine. There's no need to thaw it before adding it to the soup.
Q: Do I need to peel the vegetables?
A: No, you don't need to peel the vegetables for this soup. Just give them a good wash and you're good to go.
Q: How long does this soup last in the fridge?
A: This soup will last for up to four days in the fridge.
Q: Can I freeze this soup?
A: Yes, you can freeze this soup. Just be sure to thaw it completely before reheating.
Suggested Ingredients List For Ravioli Vegetable Soup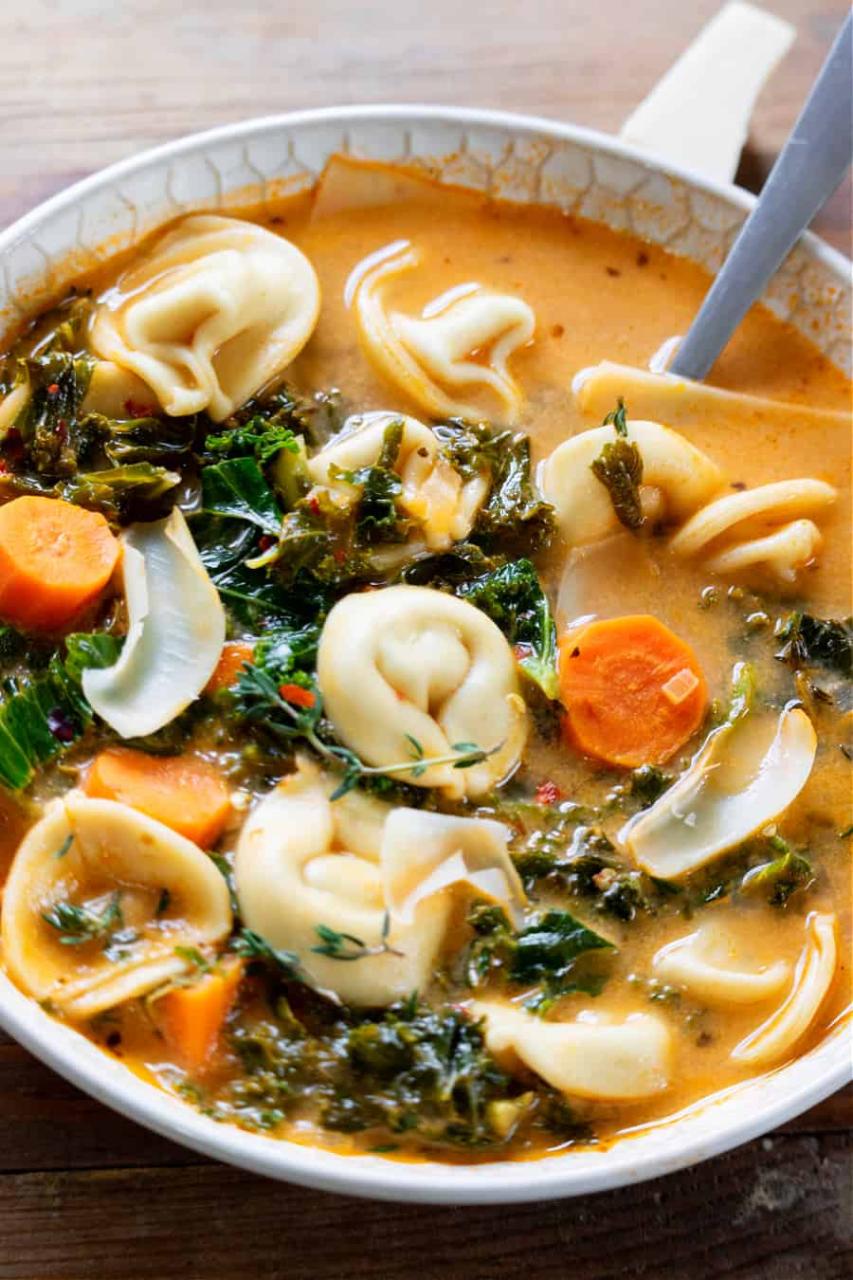 Looking for a hearty and delicious bowl of soup? Look no further than ravioli vegetable soup! This soup is easy to make, and it features a variety of healthy vegetables that are cooked together until they are tender. Plus, it's topped off with a generous amount of Parmesan cheese for extra flavor. Not only is this soup delicious, but it's also vegetarian and low in sodium – perfect for those on a diet.
To make this soup, you will need organic vegetable stock as your foundation. This stock can be made with any type of organic vegetable – such as onion, garlic, celery, mushrooms, etc. Once you've made your stock, add in fresh frozen ravioli to keep the soup light and flavorful. You can also add in other vegetables that you have on hand – such as carrots, peas, corn – to give the soup some added flavor and nutrients.
High quality Parmesan cheese is the perfect topping for this soup. Not only does it add flavor and richness to the dish, but it also helps to prevent the Soup from becoming too thick or heavy. Additionally, fresh herbs and onions can be added to give the soup even more depth of flavor. If desired, croutons or pesto can be used as toppings instead of Parmesan cheese or vegetables. Either way, this delicious bowl of ravioli vegetable soup is sure to please!
Serving Tips For Your Guests Enjoyment!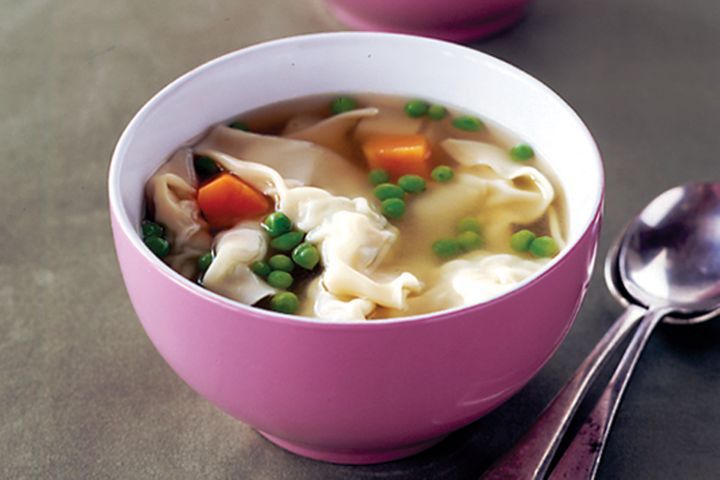 Winter is a great time to enjoy a cozy bowl of Ravioli Vegetable Soup. This easy recipe is perfect for a winter meal, and it's sure to please your guests. Not only is this soup delicious, but it's also easy to prepare. All you need are the ingredients, instructions, and a serving bowl. Here are the steps that you need to take to make this delicious soup:.
1) Begin by gathering all of the ingredients that you'll need for the soup – including ravioli, vegetable broth, and cheese.
2) Once all of the ingredients are ready, heat up the vegetable broth in a pot on the stovetop.
3) Once the broth has come to a boil, add in the ravioli and cheese and simmer for about 10 minutes or until everything is cooked through.
4) Serve hot in individual bowls or platters and top with your favorite garnishes. We suggest things like green beans, tomatoes, or basil leaves for added flavor and nutrition. Enjoy!
If you're looking for ideas on how to serve your guests while they're enjoying your Ravioli Vegetable Soup, consider using one of these bowl types: individual soup bowls or pasta bowls with toppings (like shredded cheese or diced tomatoes). We also recommend opting for complementary drinks such as hot tea or coffee instead of sugary beverages. And finally, be sure to take some time to create an appetizing presentation – soups look more appetizing when they're served in elegant bowls rather than simple cups or plates. With these tips in mind, cooking a delicious Ravioli Vegetable Soup will be easy breezy!