Get ready to bake the perfect banana bread with cashews and Navitas Naturals! Click to follow our 9-step guide and get all the tips and tricks you need to successfully serve your delicious creation.
A couple of times a month I bake up mini bread loaves for some of my older friends. They may be widowed, divorced, or living the single life but all these women love baked goods. This week I baked up some cute little Banana breads. This easy recipe is my go to banana bread recipe. Whenever I have a bunch of bananas I didn't get a chance to eat, I know where they are headed, straight to a bread mixing bowl! This banana bread recipe is special because I used some products from Navitas Naturals. They have a large array of organic superfoods that are great to add in and/or replace other ingredients in almost every recipe you may cook up. The great people over at Navitas Naturals sent me some of their products and I absolutely loved them. For this recipe I used the Coconut Palm Sugar in replace of white granulated sugar. I also topped the bread with Superfood+ Maca Cashews.
Cook Eat Delicious Rating: The Coconut Palm Sugar is absolutely amazing. It is a great replacement for cane sugar and brings another layer of flavor to whatever it is your cooking. In this case, the banana bread was not overly sweet but had a caramel overtone, almost like molasses. It is low-glycemic, so a perfect choice for those needing  to eat from a low-glycemic index. I topped the breads with chopped Maca Cashews. The cashews have a touch of maple syrup on them that give them a slight sweetness. It is the perfect combination! The bread is soft and moist, full of flavor. The cashews add texture and a creaminess that is a great complement to the bananas. Check out the other great products over at Navitas Naturals for some recipe ideas!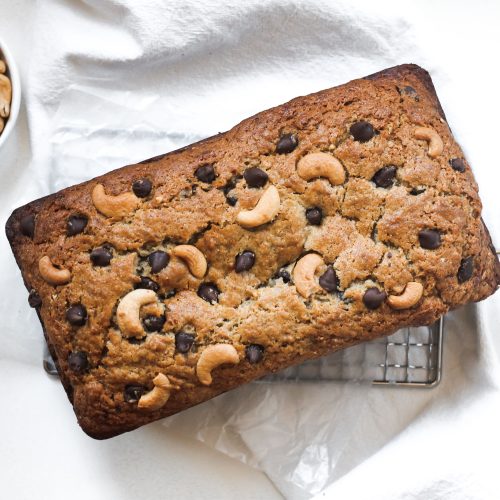 Banana Bread With Cashews And Navitas Naturals
Banana bread is one of the most delicious treats you can make at home. With the right ingredients and a few tips and tricks, you can have a delicious loaf of banana bread in no time.
Ingredients
4

Ripe

Bananas

mashed

2

Eggs

⅔

cups

Sugar

1

tsp

Baking Soda

½

tsp

salt

1½

cup

Flour

Handful of Cashews

chopped
Instructions
Preheat oven to 350 F.

Lightly oil & flour loaf pans.

Using a whisk, mash bananas in a large bowl.

Mix in eggs.

Mix in Sugar, salt, baking soda, and flour, each separeately.

Pour evenly into prepared pans and top with cashews.

Bake for 40 minutes or until a toothpick comes out clean.

(Bake more or less depending on size of loaf)

Allow to cool on a wire rack.
Notes
We Hope That This Guide Has Answered All Of Your Questions About Making Delicious Banana Bread With Navitas Naturals And Cashews. We Have Shared Our Tips And Tricks For Perfect Banana Bread, A Breakdown Of The Ingredients From Navitas Naturals, And Five Easy Steps To Ensure Your Banana Bread Creation Is A Success. So, Go Ahead And Give It A Try! You Won't Be Disappointed! If You Have Any Further Questions Or Comments, Do Not Hesitate To Reach Out. We Would Love To Hear How Your Baking Adventure Went!
Nutrition
Serving:
1
serving
Calories:
221
kcal
Carbohydrates:
46
g
Protein:
5
g
Fat:
2
g
Saturated Fat:
1
g
Polyunsaturated Fat:
0.4
g
Monounsaturated Fat:
1
g
Trans Fat:
0.01
g
Cholesterol:
55
mg
Sodium:
398
mg
Potassium:
57
mg
Fiber:
1
g
Sugar:
22
g
Vitamin A:
80
IU
Vitamin C:
0.1
mg
Calcium:
13
mg
Iron:
2
mg
Tips And Tricks For Perfect Banana Bread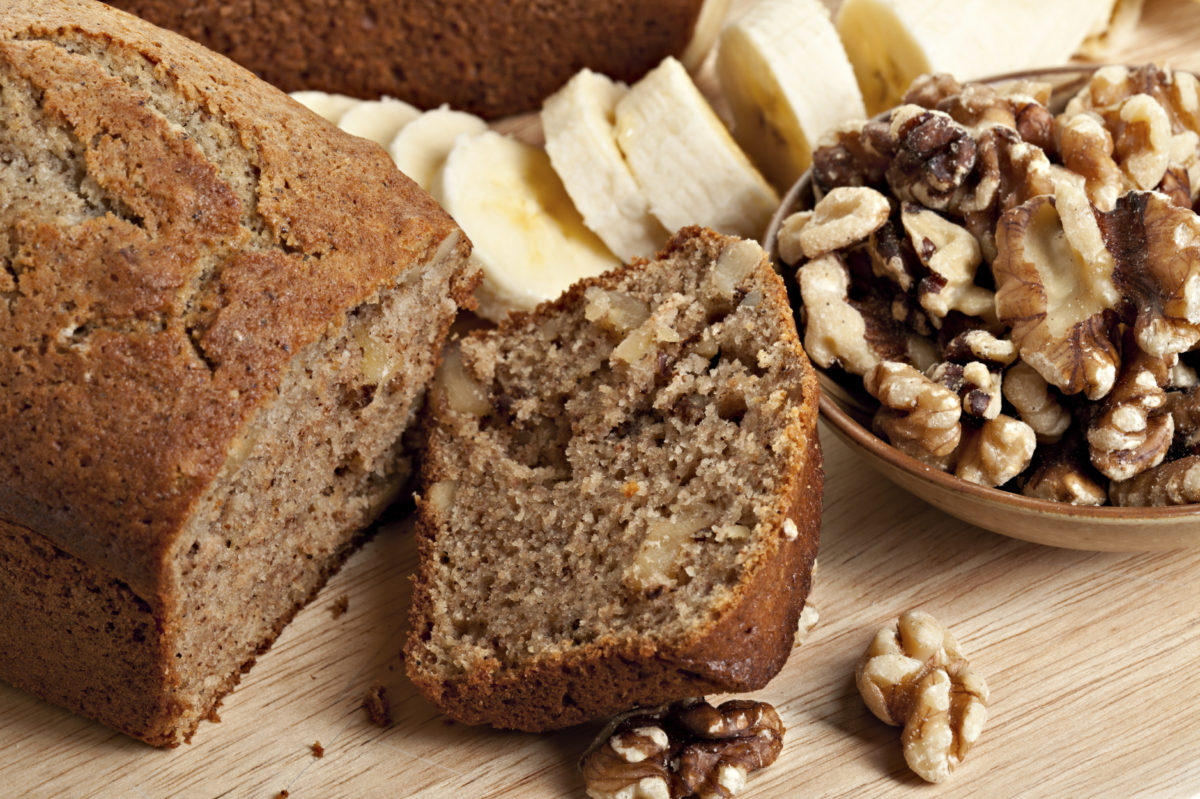 Banana bread is a delicious and nutritious snack that can be enjoyed any time of day. It's easy to make, and with the help of Navitas Naturals Superfoods, it will have all the nutrients your body needs. Below, we will outline the steps that you need to take in order to produce perfect banana bread every time.
First, prepare all of your ingredients including Navitas Naturals Superfoods. Preheat your oven and grease a bread pan before whisking together the dry ingredients. Mash the bananas and then add them to the wet ingredients. Slowly incorporate the dry ingredients into the wet ingredients until everything is combined. Be sure to fold in some chopped cashews for extra flavor and nutrition.
Bake your banana bread in a preheated oven until it is fully cooked – usually around 30 minutes. Allow it cool before slicing into thin pieces, which makes it even more delicious! This recipe makes one loaf of banana bread, but feel free to double or triple this recipe if you want more!
FAQs For Making Banana Bread With Cashews And Navitas Naturals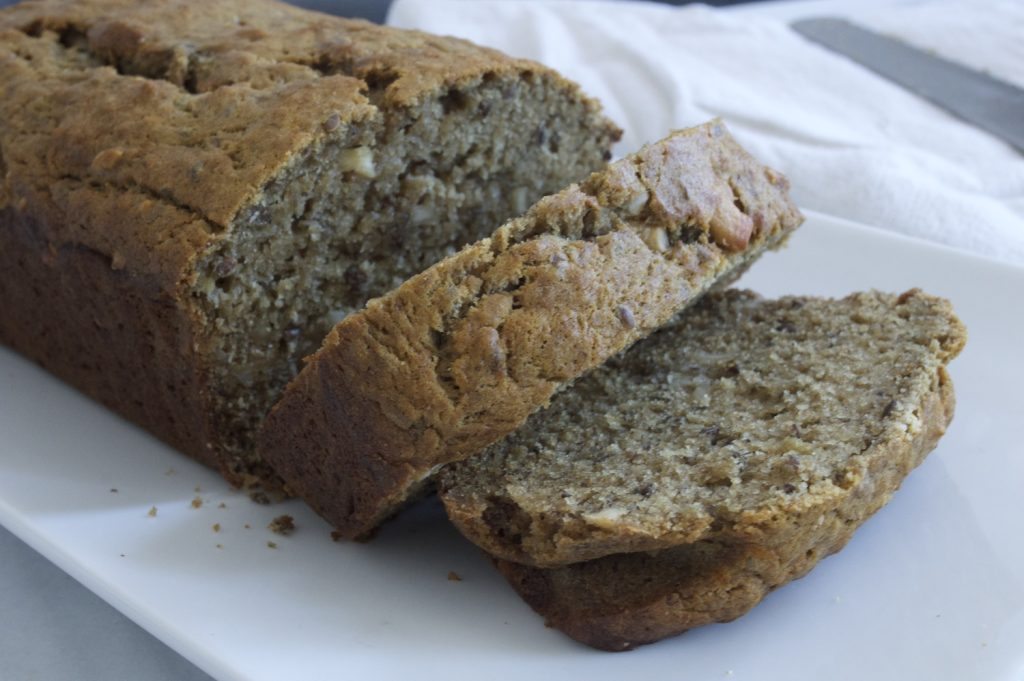 Are you looking for a quick and easy recipe for Banana Bread? Look no further than this Cashew-based recipe courtesy of Navitas Naturals. This bread is simple to make, requiring just a few key ingredients and minimal preparation time. Plus, it's delicious – perfect for breakfast or as a snack.
Here are some FAQs that may help you along the way:.
– What kind of flour to use while baking?
– Most recipes call for all-purpose flour, but this bread can also be made with whole wheat flour if desired. Just be sure to adjust the amount of liquid accordingly.
– What is the best method of incorporating cashews?
– You can either finely chop the cashews and incorporate them into the batter directly, or you can use pre-made almond milkflour blends that already contain cashews. Either way works great, so there's no need to worry about it affecting the recipe in any way.
– Does adding Navitas Naturals products affect the recipe?
– No, Navitas Naturals products are not required in order to make this delicious banana bread recipe – any neutral nut milk will work just as well! However, if you do want to include them, we recommend using their Lite or Original versions because they contain more nutrients than their non-nut milk counterparts. In addition, both versions are enriched with probiotics which aid in digestion and support gut health.
– What are some other key ingredients to include in this Banana Bread recipe?
– This bread is definitely not lacking in flavor – so feel free to add any other ingredients that you enjoy (such as raisins or nuts). Just be sure not to overdo it because bananas are the star of this show! Optional additions might also include honey or molasses.
– How long should I bake the bread for?
– The recommended baking time is 35 minutes at 350 degrees F (175 degrees C), but feel free to adjust it depending on your oven and preference. Keep an eye on it after 20 minutes so you can remove it from the oven when done if desired. Alternatively, you could place it on a wire rack before removing it after 30 minutes so that it does not stick together too much during cooling down. Lastly, allow your finished banana bread loafs to cool completely before storing them away in an airtight container…they will last up to 3 days stored like this!