Take your baking game up a notch and learn how to craft the perfect puffy peanut butter chocolate chip cookies with our easy-to-follow recipe guide
Peanut Butter and Chocolate belong together. The perfect pairing. The ideal match. Think bread & butter, toast & jam, tea & honey, PB & J…you get the picture. I am always baking up easy cookie recipes for my DH. It is his go to sweet snack at home. He loves warm cookies and an ice cold beer. Yeah, definitely different, but I still love him! Every now and then he gets on this kick about losing weight, so no more cookies. Bummer, I actually enjoy baking him cookies. So I decided to create some mini cookies. Same thing but the size is thoroughly deceiving. You think you are being 'good' by eating smaller cookies only to never realize you ate double the amount in regular size (insert evil laugh). Needless to say, he loved them!
Cook Eat Delicious Rating: I have baked and eaten a lot of peanut butter cookies in my time but these take first place. They have a nicely crisp bottom and puff up with a full warm delicious middle. The mini chocolate chips are a perfect pairing for these mini cookies. They are so addictive though because they are small. If you want bigger cookies, go for it, just adjust baking times accordingly. This cookie dough also freezes perfectly. Check out the photo guide for the easy instructions.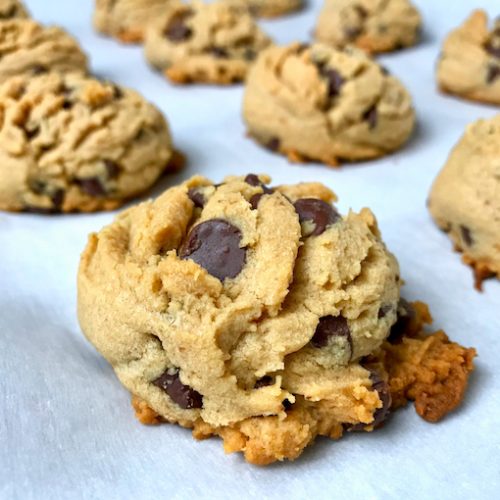 Puffy Peanut Butter Chocolate Chip Cookies
In this blog post, we will be walking you through the entire process from start to finish. We will provide you with the ingredients and utensils you will need, a step-by-step recipe guide, some frequently asked questions, pro tips for perfect results every time, and serving suggestions for sharing the treats! So, let's get started!
Ingredients
2

sticks

Butter

12

tbsp

Peanut Butter

1.5

cups

Brown Sugar

1

cup

White Sugar

2

Eggs

2

Egg yolks

4

tsp

Vanilla Extract

4

cups

AP Flour

1

tsp

Baking Soda

3

cups

Chocolate Chips

Mini
Instructions
Place butter and peanut butter into a microwave safe bowl and heat for 30 second increments until melted.

Allow to cool completely.

Preheat oven to 325 F.

Combine sugars and Butter mixture together.

Stir in eggs and vanilla.

Slowly incorporate in the flour and baking soda until it all has come together into a dough.

Shape dough into mini bouncing balls, all uniform in size.

Place on baking sheet and bake for 11 minutes.

Allow to cool and then devour!
Notes
Making delicious treats doesn't have to be a challenge! With the right ingredients and utensils, step-by-step instructions, helpful tips, and serving suggestions, you can easily make tasty treats that your friends and family will love. So, why not get started in the kitchen today? You have all the information you need to whip up something special. Bon appétit!
Nutrition
Serving:
1
serving
Calories:
137
kcal
Carbohydrates:
19
g
Protein:
2
g
Fat:
7
g
Saturated Fat:
3
g
Polyunsaturated Fat:
1
g
Monounsaturated Fat:
1
g
Trans Fat:
0.1
g
Cholesterol:
17
mg
Sodium:
52
mg
Potassium:
55
mg
Fiber:
0.3
g
Sugar:
12
g
Vitamin A:
95
IU
Calcium:
14
mg
Iron:
0.5
mg
FAQs On Puffy Peanut Butter Chocolate Chip Cookies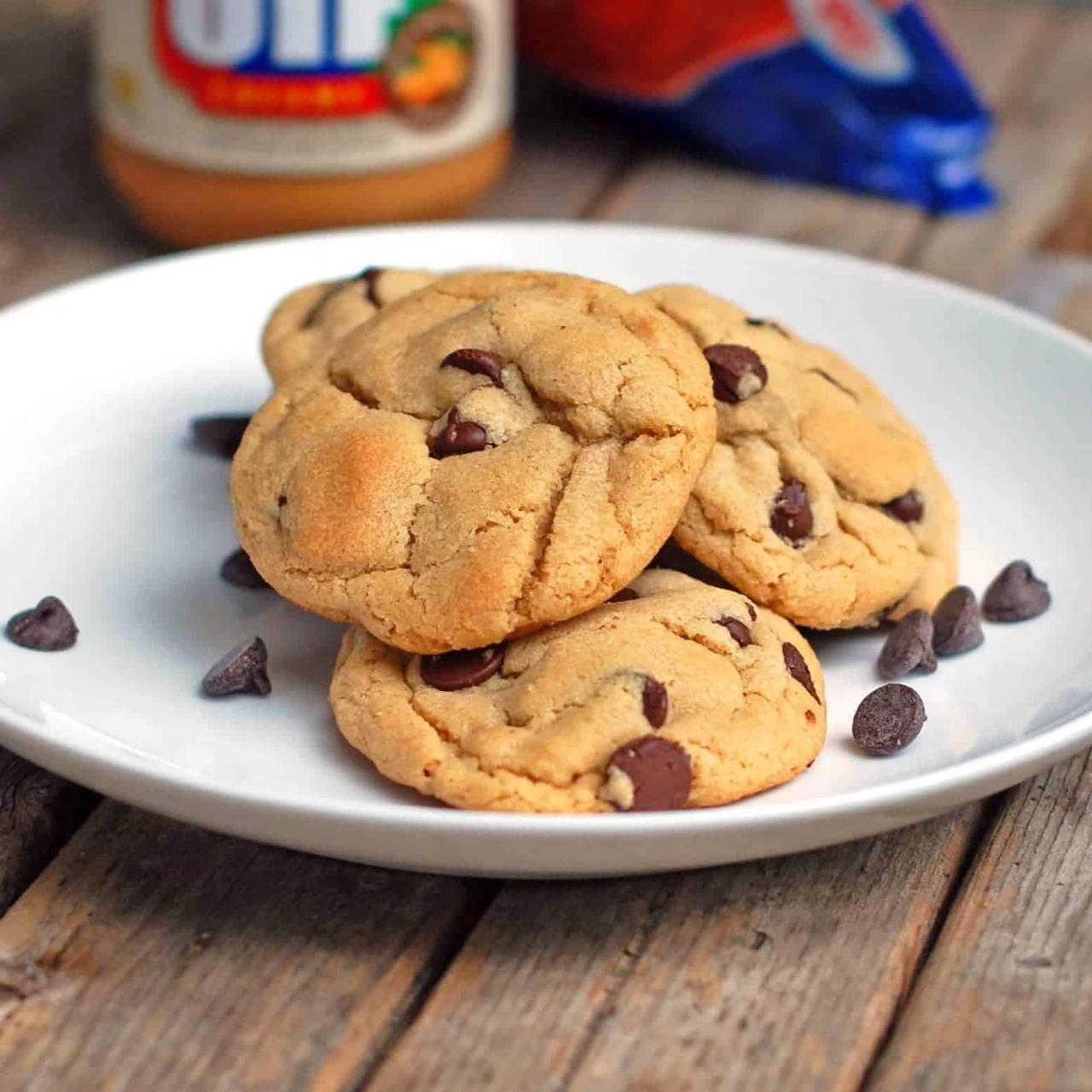 Are you looking for a delicious and nutritious cookie that is both easy and fun to make? Look no further than these puffy peanut butter chocolate chip cookies! These cookies are made with simple ingredients that can be found at any grocery store, and they are perfect for anyone who loves the taste of peanut butter and chocolate together.
1. What are the ingredients in puffy peanut butter chocolate chip cookies?
The ingredients in puffy peanut butter chocolate chip cookies are flour, sugar, butter, eggs, baking soda, baking powder, and vanilla extract.
2. How do you make puffy peanut butter chocolate chip cookies?
To make puffy peanut butter chocolate chip cookies, you will need to cream the butter and sugar together until light and fluffy. Then, add in the eggs and vanilla extract and mix until well combined. In a separate bowl, whisk together the flour, baking soda, and baking powder. Add the dry ingredients to the wet ingredients and mix until everything is well combined. Finally, fold in the chocolate chips.
3. What is the difference between puffy peanut butter chocolate chip cookies and regular peanut butter chocolate chip cookies?
The difference between puffy peanut butter chocolate chip cookies and regular peanut butter chocolate chip cookies is that puffy cookies have a light and airy texture, while regular cookies are more dense. Puffy cookies are also typically larger in size.
Pro Tips For Perfect Results Every Time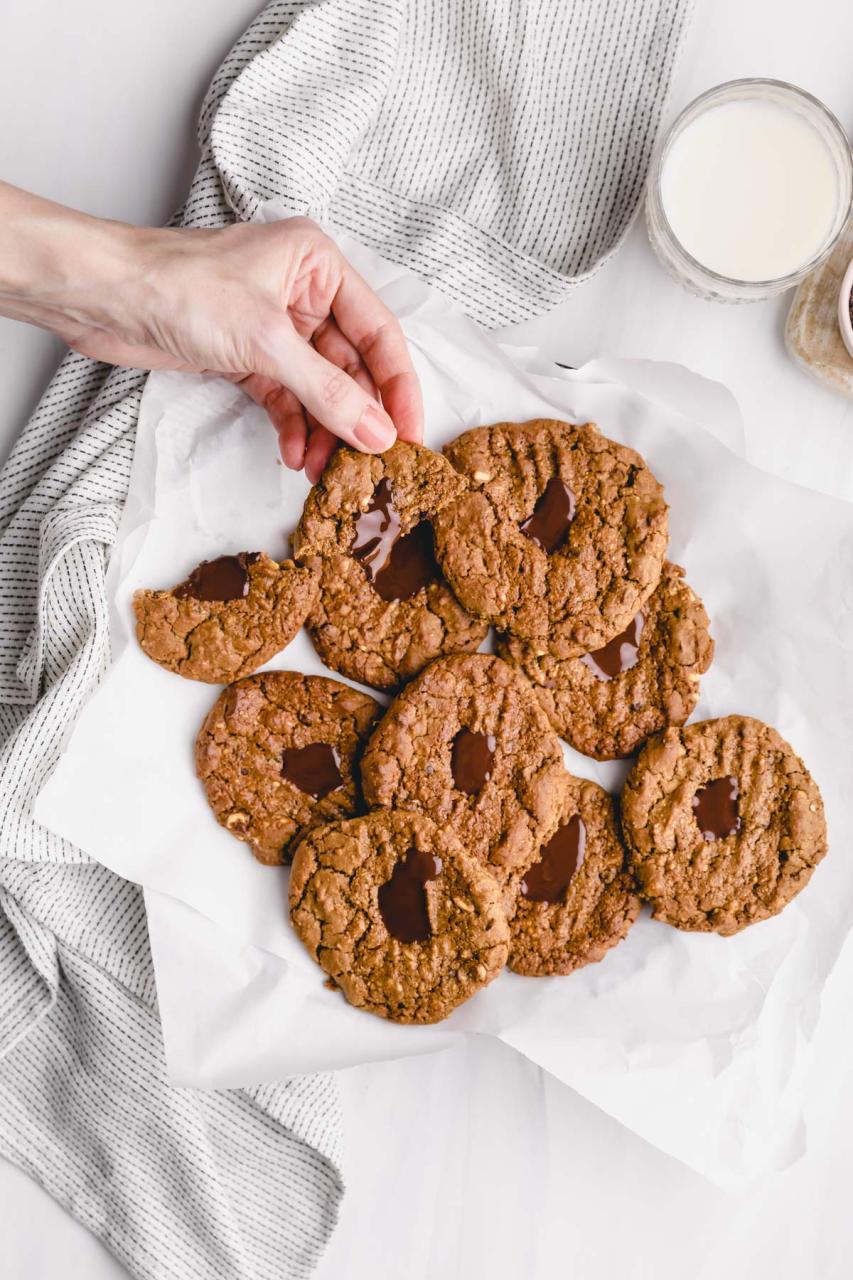 Making cookies is a fun and easy task, but it can be tricky to get them perfectly done every time. Follow these tips for perfect results every time.
First and foremost, make sure all your ingredients are at room temperature before beginning. This will help to prevent the cookies from becoming dense or dry. Next, use light brown sugar for a subtle earthy sweetness that will add depth to the cookies. Whip the butter and sugar together until they are light and fluffy – this will give you a cookie dough that is easy to work with. Finally, chill the cookie dough before baking to help create volume in the cookies. This will prevent them from being flat and dense.
When it comes to baking, use parchment paper or silicone mats in order to avoid burning the cookies. Be careful not to over mix the dough – this will make them denser and less fluffy. Let the cookies cool for about 15 minutes before serving in order for them to set up properly in the center. And finally – enjoy your delicious Puffy Peanut Butter Chocolate Chip Cookies!
Some Peanut Butters Are Thicker Than Others, Which Can Affect The Consistency Of The Cookies. For Example, Smooth Peanut Butter Is Typically Used For Cakes Or Pies Where It Doesn't Need To Be Spread Out As Much. In Contrast, Chunky Peanut Butter Is More Suited For Cookies Because It Has A More Spreadable Consistency. Once You've Chosen Your Peanut Butter, It's Important To Make Sure That The Ingredients Are Combined Properly In Order To Achieve The Desired Consistency. Too Much Liquid Can Make The Dough Too Soft, While Too Little Liquid Will Result In Dry Cookies.
Once You Have Your Ingredients Mixed Together, It's Time To Start Cooking! The Dough Should Cook Evenly On Both Sides And Should Not Stick To Your Fingers When Touched. It's Also Important To Space Out Your Cookies On Baking Sheets So That They Cook Evenly And Don't Get Overcrowded On The Pan. After Baking, Let Cool Slightly Before Decorating As Desired – Using Chocolate Chips Or Nuts Is A Great Way To Add Flavor And Texture To Your Cookies!
Finally, Store Your Cookies Properly After Baking By Wrapping Them Individually In Plastic Wrap Or An Airtight Container. You Can Also Place Them In An Extra-Sturdy Storage Container Like An Old Cake Box So They Stay Fresh Longer! When Gifting These Delicious Treats, We Recommend Serving Them With A Glass Of Milk Or Ice Cream For Dunking (Or Simply Eating Them Straight From The Pan!). Thank You For Following Our Tips And Making Puffy Peanut Butter Chocolate Chip Cookies At Home!