Living in Mexico you would think that one would eat plenty of tacos but I hardly ever ate tacos out. You never know how clean a place is or how old are their ingredients. Plus, most tacos are soaked in grease and meat so I am already turned off. But when I am in the mood for some Ameri-Mex, DH and I love to make tacos or burritos. It is an easy recipe that is sure to always turn out great. This time we bought some fresh blue corn tortillas to make some tacos on a Saturday afternoon.
Delicious Rating: Muy rico mi amigos! This is actually my DH's recipe but I helped! I love the spices he uses for the vegetable saute, they taste delicious. Because they are vegan there is no meat, cheese, or sour cream. You won't be missing them either! I have found that those "extras" really mask the real ingredients and flavors. Once the "extras" aren't there you can more appreciate the food you are eating and really taste the depth of flavor. And the avocado is super great as a creamy replacement! The blue corn tortillas Tacos taste great but Cook Eat Delicious will have to go with flour next time.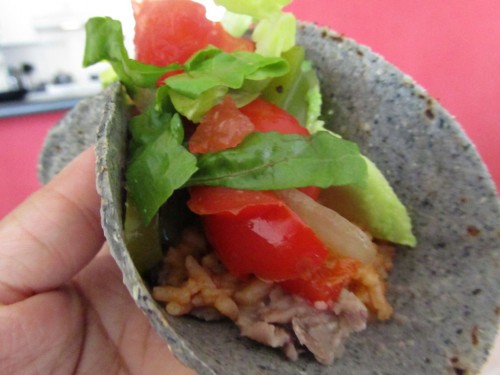 Vegan Blue Corn Tortilla Tacos
Blue corn tortilla tacos are a delicious and healthy meal that can be made quickly and easily. In this blog post, we're going to share the recipe for vegan blue corn tortilla tacos, as well as instructions on how to make them.
Ingredients
1

green bell pepper

sliced

1

red bell pepper

sliced

1

onion

sliced

1

squash

sliced

2

tbsp

olive oil

1

tsp

of: cumin

all spice

cayenne pepper

chili powder

black pepper

red pepper flakes

2

tbsp

sugar

Lettuce

Tomato

chopped

Jalapeno

sliced

Avocado

sliced

Re-fried Beans

Mexican Rice

12

Blue Corn Tortillas
Instructions
In a large pan, heat olive oil over medium heat.

Add onion and saute for 4 minutes.

Add in seasoning, bell pepper, and squash.

Cover and cook for 8-10 minutes or until desired level of tenderness.

Heat tortillas in a hot pan, 30 seconds each side.

Serve with garnishes.
Notes
Use regular corn tortillas as well for a Mexican Gluten-Free lunch.
Now that you know how to make your own vegan mayonnaise, it's time to get cooking! This delicious condiment can be used in a variety of recipes, or simply enjoyed on its own. Give it a try and let us know how you like it!
Nutrition
Serving:
1
taco
Calories:
65
kcal
Carbohydrates:
11
g
Protein:
1
g
Fat:
2
g
Saturated Fat:
0.4
g
Polyunsaturated Fat:
0.3
g
Monounsaturated Fat:
2
g
Sodium:
4
mg
Potassium:
275
mg
Fiber:
2
g
Sugar:
4
g
Vitamin A:
6993
IU
Vitamin C:
34
mg
Calcium:
35
mg
Iron:
1
mg
Vegan Blue Corn Tortilla Tacos's Nutrition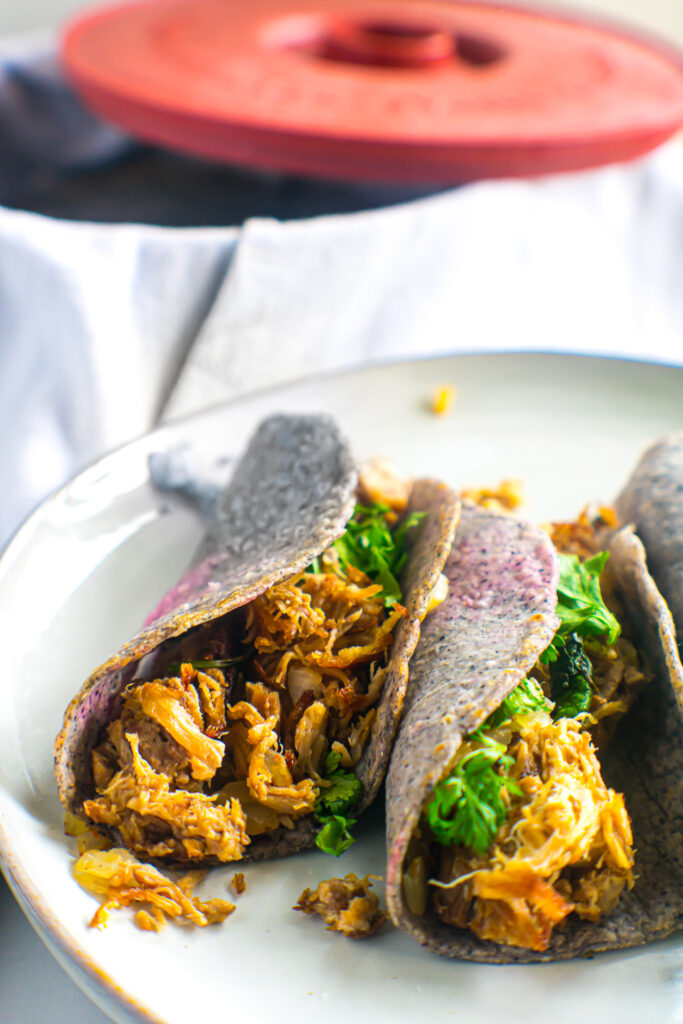 When it comes to a healthy diet, there are plenty of options for vegans, including tacos, burritos, and enchiladas. However, many people don't know about the nutritional value of these dishes. In this section, we'll take a look at the different ingredients in these delicious vegan tacos and see how they impact your health.
First and foremost, tacos are made from a tortilla – usually corn – that's filled with various ingredients. As you might expect, this includes meat (typically chicken or beef), cheese, and vegetables. In terms of nutrients, tacos are high in protein and low in calories. This makes them an ideal meal option for those on a vegan or vegetarian diet.
Another popular Mexican dish is burrito bowl. A burrito bowl is simply a bowl filled with rice and beans instead of tortillas like in a taco. Like tacos, this meal is high in protein and low in calories. Additionally, burritos are also packed with vitamins A and C due to the inclusion of black beans and tomatoes respectively.
Enchiladas are another favourite vegan dish that's often enjoyed as part of Mexican cuisine at home or during dinner parties. These savory pies typically consist of corn tortillas that have been rolled up into cylinders before being filled with your choice of filling (usually cheese). Enchiladas also boast an impressive amount of antioxidants due to the inclusion of antioxidant-rich red peppers among other ingredients.
Tips for making vegan blue corn tortilla tacos that are delicious and perfect for any occasion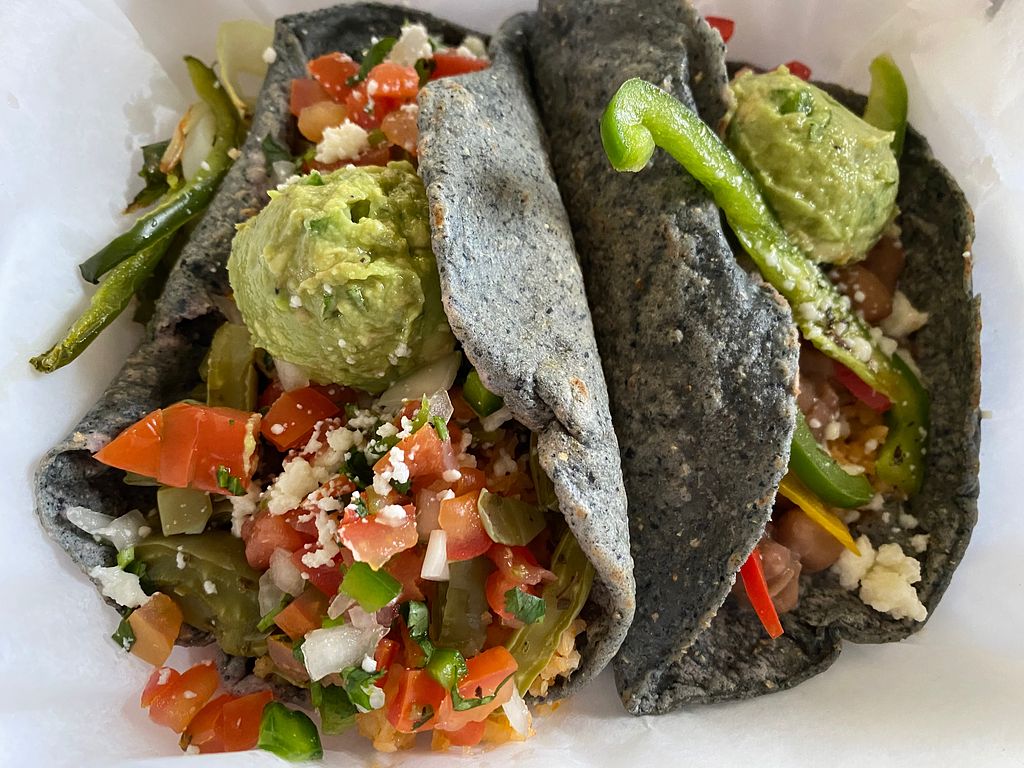 Looking for a delicious and easy vegan taco recipe? Look no further than these vegan blue corn tortilla tacos! Made with simple ingredients like corn tortillas, black beans, and avocado, these tacos are perfect for any occasion. Plus, they're packed with flavor thanks to the addition of fresh cilantro and a zesty lime vinaigrette. So whether you're hosting a party or simply looking for a quick and healthy meal, these tacos are sure to please.
To make delicious and perfect vegan blue corn tortilla tacos, follow these tips:
1. Use fresh blue corn tortillas. If you can't find fresh ones, look for ones that are made with organic blue corn.
2. Fill your tacos with a variety of fresh vegetables, such as lettuce, tomatoes, onions, and peppers.
3. Add some vegan protein to your tacos, such as tofu, beans, or tempeh.
4. Top your tacos with a vegan sauce or salsa.
5. Enjoy!