A perfect side dish for a pasta? Squash and Potatoes.
Yes, you can still have a green salad and some bread but why not add something a little extra? Squash & Potatoes.
My DH loves potatoes and I love squash so this dish works perfectly as a side to really any meal. Whether you are a Vegan, Vegetarian, or an Omnivore, you are sure to find this Delicious!
Delicious Rating: This  easy delicious recipe so simple to cook. You can even prepare the squash and potatoes ahead of time and bake at a later time or the next day before dinner. I like my squash soft while I know others may enjoy it a bit more crunchy, so really you can control the level of cookedness(not a word) when sauteing them. Rosemary & Thyme are perfect for this dish. They both have individual tastes that when put together give such a depth to the vegetables and bring out the natural flavor of the squash & potatoes, they don't overwhelm the veggies. I will definitely be making this dish again! Let me know what you think of it.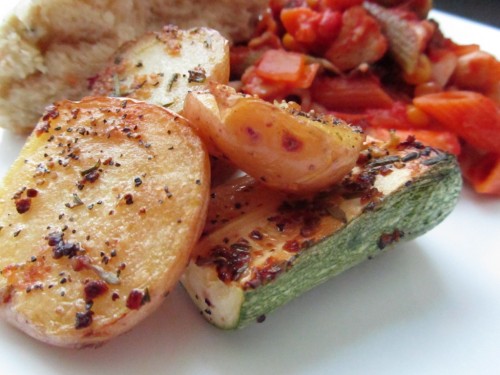 Squash and Potatoes.
Are you looking for a delicious and easy squash and potatoes dish? Look no further than this Italian squash and potatoes recipe! In this recipe, you'll get a simple and delicious squash and potatoes dish that you can enjoy any time of the year.
Ingredients
8

small red potatoes

1

green squash

Salt & Pepper

1

garlic clove

minced

1

tsp

dried thyme

1

tsp

dried rosemary

2

tbsp

olive oil
Instructions
Boil potatoes until tender, 10 minutes.
I was only making enough for two and maybe leftovers. But you can double, triple, whatever you want to make more of this recipe.
Drain and cool.
I think yellow squash would be a great addition to this dish.
Cut potatoes in half.

Cut squash in half lengthwise and half those for 4 pieces.

Season cut sides of squash and potatoes with salt and pepper.

Heat olive oil in a pan over medium heat and add garlic, thyme, and rosemary.

Preheat oven to 400 degrees F.

Place vegetables in a baking sheet lined with foil and bake for 10 minutes.

Serve warm.
Notes
That's all there is to making a perfect batch of brownies! Be sure to follow the recipe closely and don't be afraid to experiment with variations. With a little practice, you'll be churning out delicious brownies in no time.
Nutrition
Serving:
4
side dishes
Calories:
446
kcal
Carbohydrates:
90
g
Protein:
10
g
Fat:
8
g
Saturated Fat:
1
g
Polyunsaturated Fat:
1
g
Monounsaturated Fat:
5
g
Sodium:
85
mg
Potassium:
2604
mg
Fiber:
11
g
Sugar:
10
g
Vitamin A:
19971
IU
Vitamin C:
76
mg
Calcium:
139
mg
Iron:
5
mg
Squash and Potatoes Variations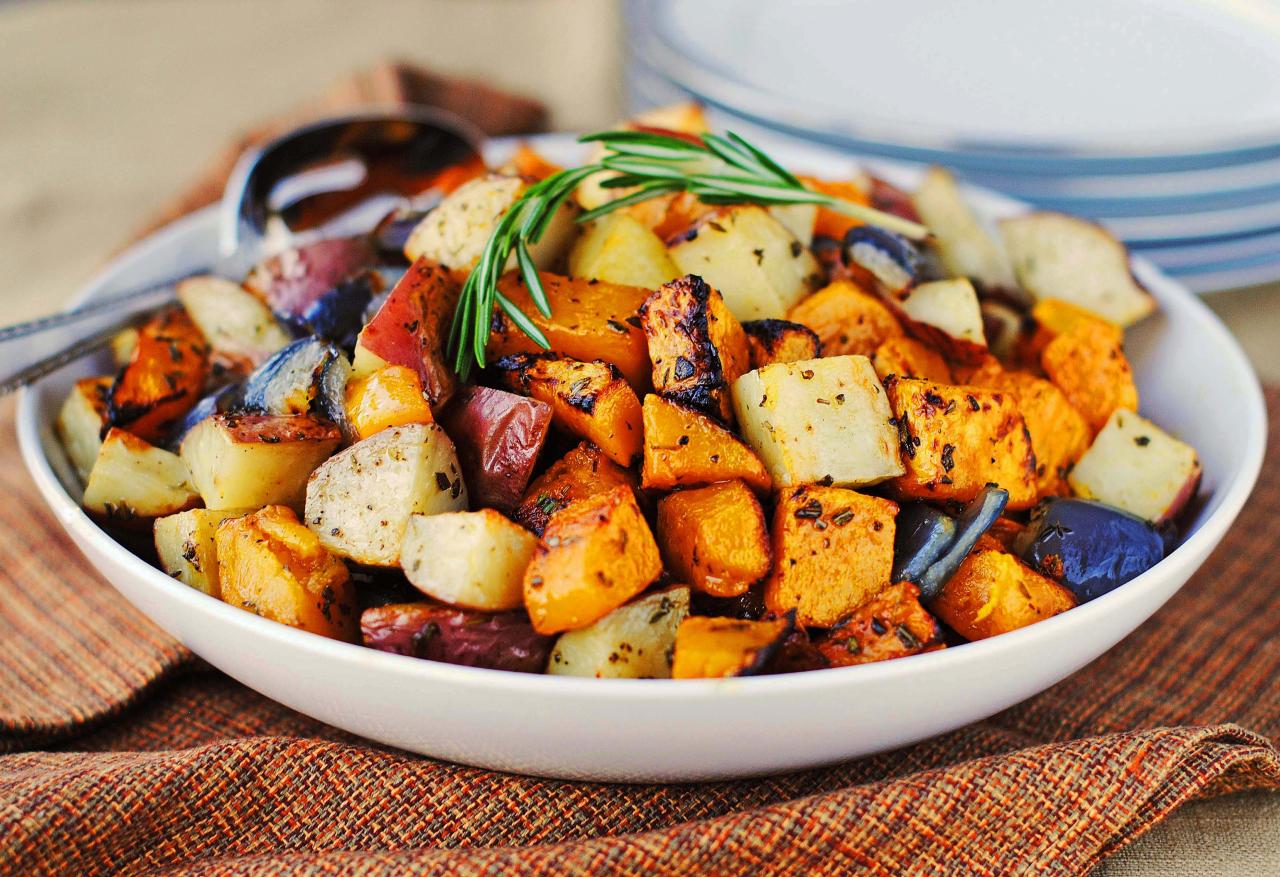 Nothing beats a hearty Italian squash and potato dish, and this week's recipe features four different variations that are sure to please. Whether you're in the mood for a simple dish with Parmesan cheese or something more exotic with olive oil and garlic, these recipes have you covered.
First up is Italian Squash and Potatoes with Parmesan, which is a delicious and simple dish that is perfect for those chilly autumn evenings. Following that is Italian Squash and Potatoes with Olive Oil and Garlic, which offers a more complex flavor profile that will tantalize your taste buds. Third on our list is Italian Squash and Potatoes with Basil and Mozzarella – a delicious combination that will excite your taste buds. And finally, we have Italian Squash and Potatoes with Prosciutto and Parmesan – an elegant dish that will show off your culinary skills. No matter which recipe you choose, make sure to enjoy a warm bowl ofItalian squash and potatoes while they last!
Expert Tips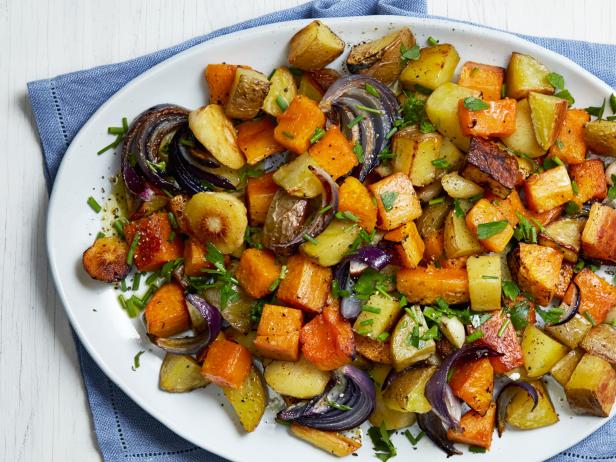 Are you looking for a delicious and easy side dish that can be made in under an hour? Look no further than Italian squash and potatoes. This recipe is simple to follow, and you won't have any trouble turning out a perfect dish.
To make this dish the perfect way, start by choosing the right squash and potato. For the potato, choose one that is firm, starchy, and will hold its shape when cooked. Avoid choosing a potato that is too soft or watery – it will not cook properly and will taste soggy. Similarly, choose a squash that is not too soft or watery – it should be slightly firm but still have some give when squeezed.
Once you have selected your ingredients, all you need to do is follow these simple steps: preheat your oven to 400 degrees Fahrenheit; line a baking sheet with parchment paper; peel and slice the squash into thin pieces; dice the potatoes into small cubes; mix all of the ingredients together well; spread mixture on prepared baking sheet; bake for 20-25 minutes until potatoes are tender and SQUASH is cooked through. Serve warm!
Squash and Potatoes FAQs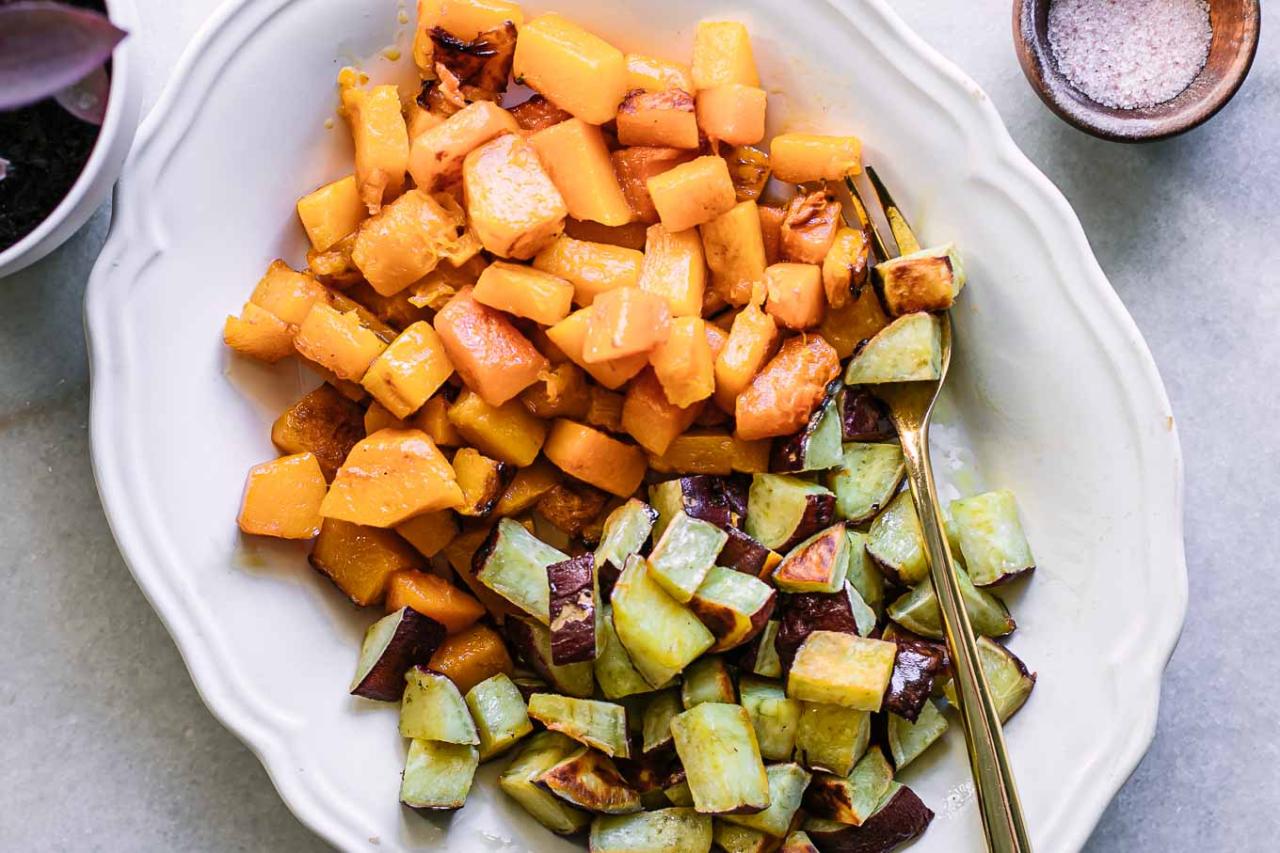 Are you looking for a simple, healthy meal that can be prepared in less than 30 minutes? If so, look no further than Italian Squash and Potatoes. This dish is easy to make, and all of the ingredients are widely available in most markets. It's also suitable for vegans and vegetarians, making it an ideal meal for anyone.
This dish is packed with flavor, and it's a great way to enjoy some delicious squash without having to spend a lot of time in the kitchen. Plus, this meal is perfect as a main course or as a side dish. So whether you're hungry now or you have an appetite later on, Italian Squash and Potatoes is sure to please.