Get ready to make the perfect tangy and sweet coleslaw every time with this easy-to-follow recipe – try it now!
Coleslaw is a great addition to a variety of meals. I love a good coleslaw that has an easy recipe and not overly creamy from mayonnaise. This is my go to recipe for coleslaw when I need and easy salad for a gathering or picnic. It is also a great recipe to go with barbecue. I cooked up this coleslaw to go with a some Kansas Pulled Pork Sandwich, a delicious combination!
Delicious Rating: Simple and delicious. With only five ingredients, this coleslaw is easy to make but packs a lot of flavor. The tangy comes from the vinegar and the sweet from the sugar. It is balanced and still creamy without being overloaded.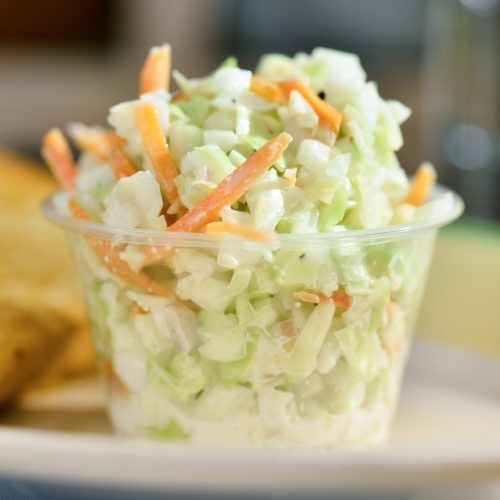 Tangy and Sweet Coleslaw
Are you looking for the perfect side dish to complete any meal? Look no further than this tangy and sweet coleslaw recipe! This easy-to-follow recipe will guide you through the steps to make the perfect coleslaw dish every time.
Ingredients
1

small to medium

head of cabbage

shredded

3

medium

carrots

shredded

1

cup

mayonnaise

⅓

cup

sugar

¼

cup

cider vinegar
Instructions
Combine cabbage and carrots in a large bowl.

In a separate bowl mix mayonnaise, sugar, and vinegar together.

Pour dressing over cabbage and carrots and coat evenly.

Chill for at least 1 hour and serve.
Notes
Coleslaw is a versatile side dish that can be enjoyed on its own or as a topping for burgers, sandwiches, and tacos. The combination of tangy and sweet flavors makes it the perfect complement to any meal. With the right ingredients, step-by-step instructions, serving suggestions, substitution options, variations, nutritional information, health benefits, and tips provided in this blog post, you are now well-equipped to make the perfect coleslaw dish every time! So, what are you waiting for? Grab your ingredients and get cooking!
Nutrition
Serving:
1
serving
Calories:
233
kcal
Carbohydrates:
11
g
Protein:
0.5
g
Fat:
21
g
Saturated Fat:
3
g
Polyunsaturated Fat:
13
g
Monounsaturated Fat:
5
g
Trans Fat:
0.1
g
Cholesterol:
12
mg
Sodium:
194
mg
Potassium:
85
mg
Fiber:
1
g
Sugar:
10
g
Vitamin A:
3840
IU
Vitamin C:
1
mg
Calcium:
10
mg
Iron:
0.1
mg
Serving Suggestion Ideas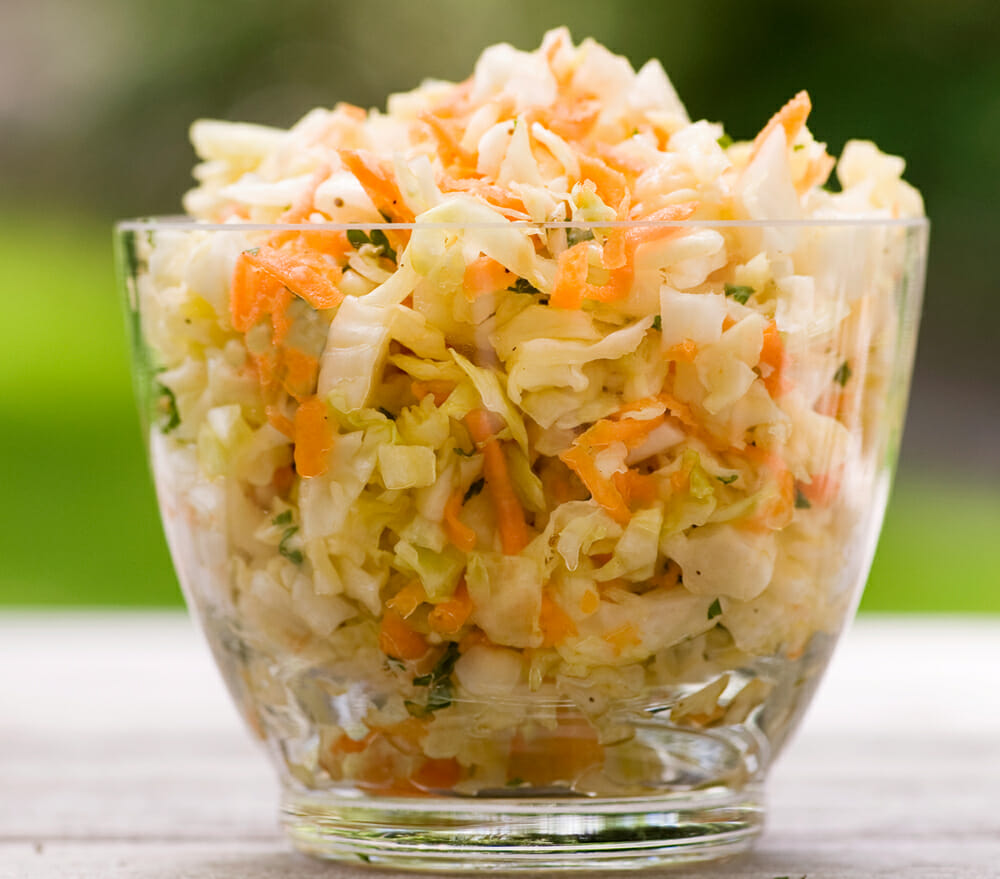 Coleslaw recipe is one of the most popular side dishes ever. It's simple to make and can be enjoyed in many different ways, making it a perfect choice for any meal. Below, we will outline the steps you need to take in order to make delicious and tangy coleslaw recipe.
What makes coleslaw recipe so delicious? For starters, coleslaw is loaded with nutrients and vitamins that are essential for a healthy diet. It's also high in fiber, which helps to keep you feeling full after eating it. In addition, coleslaw is packed with flavors that make it irresistible – from the sweet taste of sugar to the sour taste of vinegar.Plus, there are countless variations of coleslaw out there that offer different tastes and textures for everyone to enjoy.
To make your own delicious coleslaw recipe, you first need to gather all your ingredients. You'll need cabbage (either red or green), carrots, mayonnaise or sour cream, white vinegar or lemon juice, salt, and pepper. To prepare the ingredients quickly and easily, try using a food processor or an immersion blender instead of chopping them by hand. Plus, if you're serving this dish as a side dish at a mealtime, try serving it on Fresh Greens Trio Plate which includes fresh greens (kale or collard), whole grain croutons*, and roasted sweet potatoes*. Alternatively* enjoy this flavorful slaw as part of our Healthy Meal Planner Box*. (*If purchasing items separately)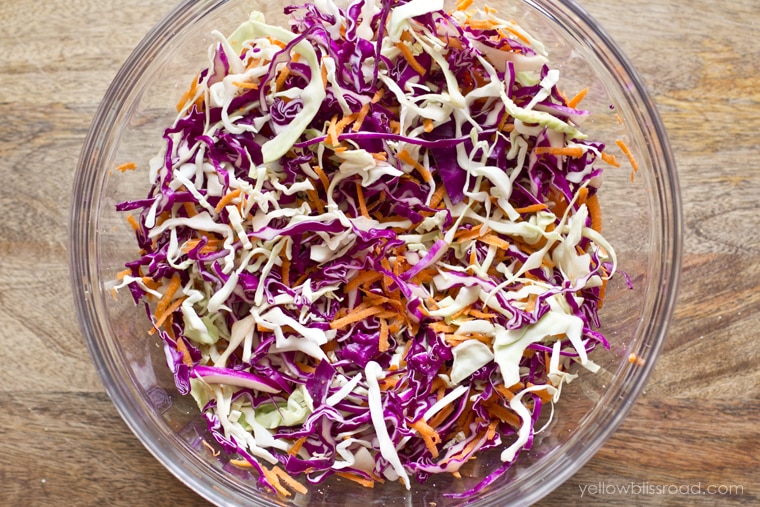 Once you have all your ingredients ready-to-go, it's time to start preparing the actual slaw recipe. To do this successfully, follow these simple steps: mix together mayonnaise or sour cream with white vinegar or lemon juice until smooth; add salt and pepper; mix in cabbage and carrots until well combined; let sit for 15 minutes so flavors can blend; serve chilled or at room temperature.* (*If preparing ahead of time)
Now that you know how to make Coleslaw Recipe quickly and easily*, here are some Serving Suggestion Ideas* *to help make any meal complete with this delicious side dish:.
– Serve Coleslay Salad as part of our Veggie Platter which includes roasted sweet potatoes*, mixed greens*, avocado slices*, cucumber slices*, tomatoes*, roasted red peppers* (*If purchasing items separately) – Assemble our Classic Grilled Cheese sandwich which includes melted cheese on whole grain bread*, crispy bacon* (*If purchasing items separately)
Nutritional Information & Health Benefits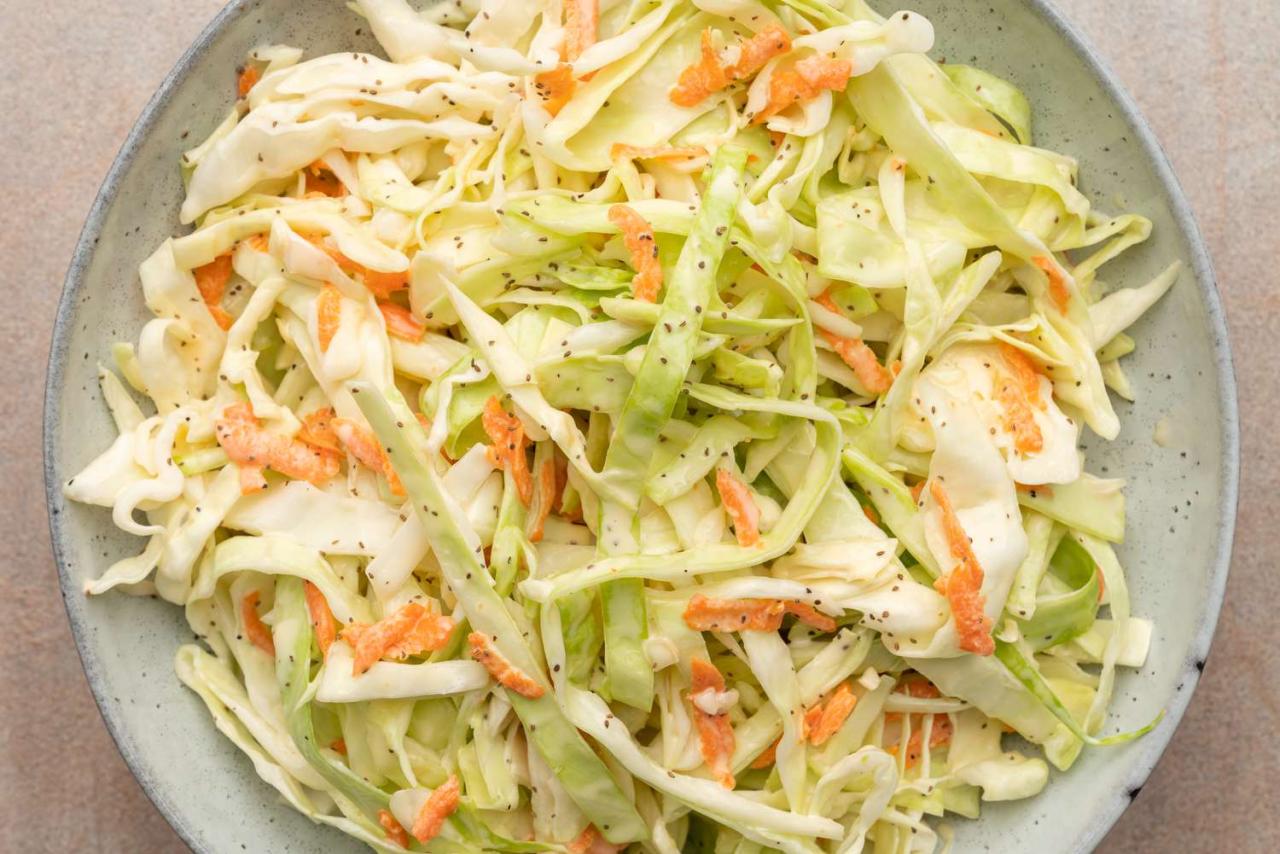 Coleslaw is a versatile side dish that can be used to make any meal complete. It's a great way to get more vegetables into your diet and it's also an excellent source of Vitamin C, dietary fiber, and antioxidants. In addition to these important nutrients, coleslaw is low in calories and fat, making it an ideal option for those watching their weight.
Not only is coleslaw healthy, but it's also versatile. It can be used as an alternative to mayonnaise in salads for a healthier option, or you can use it as a condiment on sandwiches or burgers. Coleslaw also makes a great side dish to complement any meal – whether you're looking for something savory or sweet. And if you're looking for something that will help improve your health overall, coleslaw definitely fits the bill!
By incorporating coleslaw into your diet, you'll not only enjoy delicious food but you'll also be getting essential vitamins and minerals that are necessary for a healthy diet. In addition to providing essential nutrients like Vitamin C and dietary fiber, coleslay helps lower cholesterol levels by increasing the amount of antioxidants in your body. So next time you're thinking about what to eat for lunch or dinner – give coleslaw a try!
Tips For The Perfect Coleslaw Dish Every Time!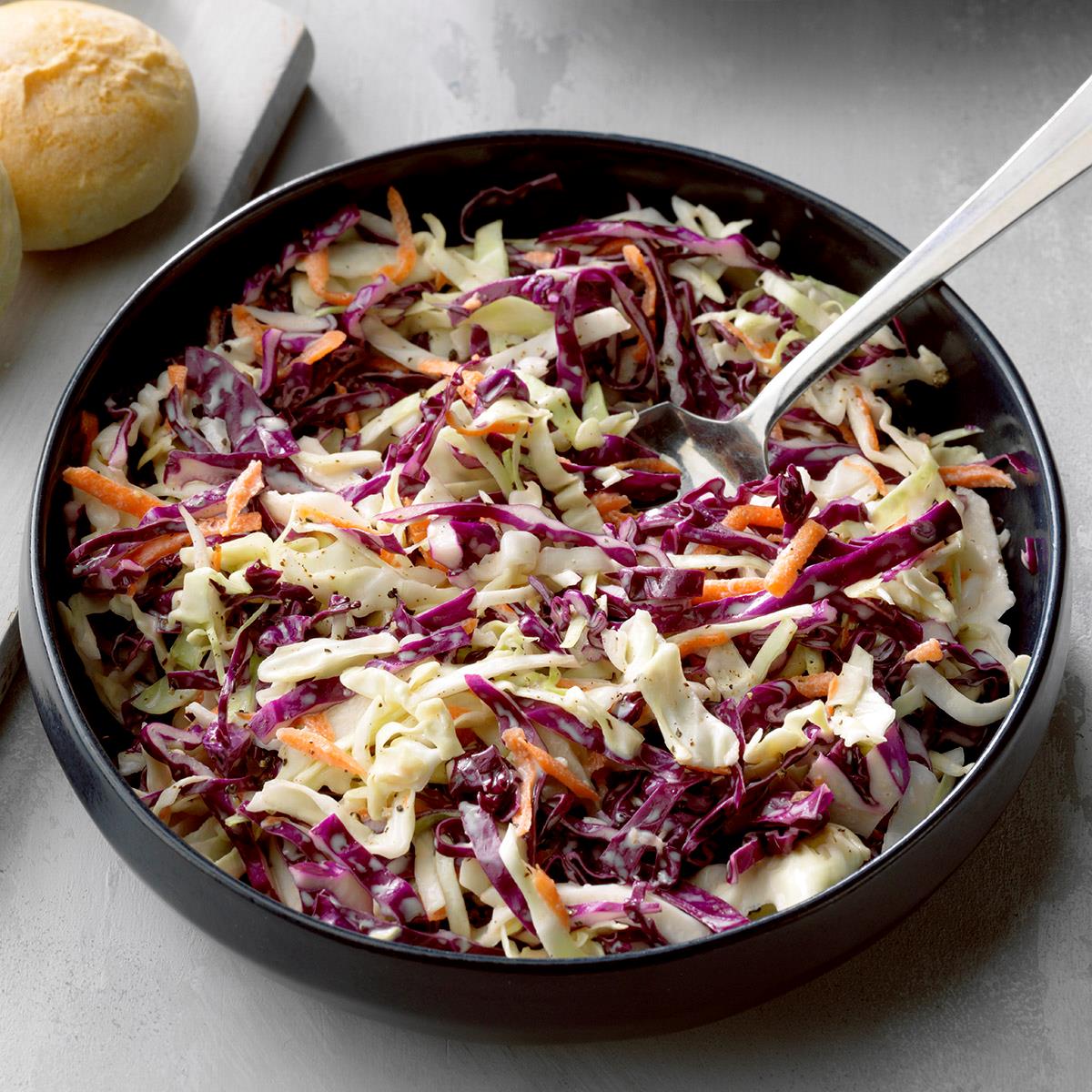 Coleslaw Is A Classic Dish That Can Be Made In A Variety Of Ways, And It's Perfect For Any Meal. Whether You're Looking For A Quick And Easy Side Dish Or Something To Make Your Meal Complete, Coleslaw Is The Perfect Option. In This Section, We'll Outline The Steps Necessary To Prepare An Amazing Coleslaw Dish Every Time!
First, It's Important To Gather All Of The Tools Needed To Make Coleslaw. These Items Include A Bowl, A Knife, And A Shredder. Shredding The Cabbage Is Essential For Making The Perfect Coleslaw – Without It, The Salad Will Be Tough And Dry.
Next, Follow These Steps To Prepare Your Coleslaw: Mix Together The Shredded Cabbage With Your Desired Sweet And Tangy Dressing Ingredients. Then Add In Any Other Vegetables Or Fruits That You Want To Include In Your Salad – This Can Be Anything From Chopped Onions To Sliced Apples. Finally, Enjoy Your Delicious And Succulent Coleslaw Dish!