Are you looking for a delicious new way to spice up your mealtime? Look no further than our Gingered Peanut Sauce recipe!
This really looks like nothing but believe me when I say that it is some of the best sauce I have ever made and eaten in my life! Over-exaggeration? Hardly. This stuff is really good and to top it off it is a quick and easy recipe with almost all things on hand in your pantry and fridge.
Cook Eat Delicious Rating: I love this sauce. I eat it by the spoon usually for awhile until I realize it goes with the rest of dinner. Pair the sauce with pasta, spring rolls, chicken…whatever you want to put a peanut ginger sauce with, do it. I have another recipe for a spicy peanut sauce (I can't find it of course) but you can totally spice this sauce up by adding in some chili flakes before blending. Let me know what you choose to pair your sauce with!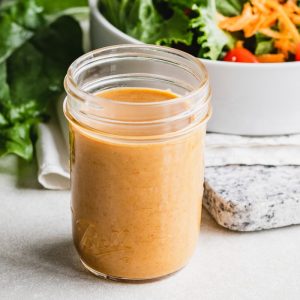 Gingered Peanut Sauce
Spice up your mealtime with our delicious Gingered Peanut Sauce Recipe and learn tips, tricks, and FAQs for creating the perfect meal - click to learn more!
Ingredients
¼

cup

milk

¼

cup

peanut butter

2

tbsp

soy sauce

1½

tbsp

honey

2

tbsp

rice vinegar

1

clove

garlic

1

tbsp

fresh ginger
Instructions
Combine all the ingredients in a blender or food processor and blend until smooth.

Serve with prepared meal or heat in saucepan on low heat.

Add in more milk if it thickens too much.
Notes
Making a gingered peanut sauce is a great way to add flavor and nutrition to your meals. Whether you use store-bought or homemade ingredients, it is easy to whip up a delicious sauce with just a few simple steps. All you need is some ginger, peanuts, and other seasonings. Not only is this combination tasty, but it also offers many health benefits.
Nutrition
Serving:
1
cup sauce
Calories:
555
kcal
Carbohydrates:
47
g
Protein:
21
g
Fat:
35
g
Saturated Fat:
8
g
Polyunsaturated Fat:
8
g
Monounsaturated Fat:
17
g
Cholesterol:
7
mg
Sodium:
2314
mg
Potassium:
590
mg
Fiber:
4
g
Sugar:
36
g
Vitamin A:
99
IU
Vitamin C:
1
mg
Calcium:
124
mg
Iron:
2
mg
Substitution Tips For Making The Perfect Peanut Sauce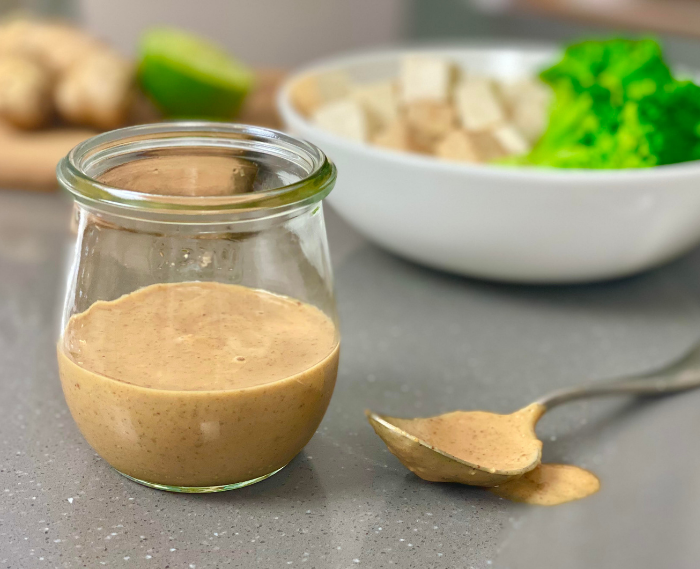 When it comes to mealtime, there's nothing quite as satisfying as a good peanut sauce. Whether you're preparing a Thai dish or trying out a new recipe, a great peanut sauce is essential. In this section, we'll teach you the basics of making a delicious peanut sauce and provide substitution tips for various ingredients.
Ingredients for a perfect peanut sauce include creamy peanut butter, garlic, soy sauce, rice vinegar, and sugar. To make the recipe more versatile, you can substitute any of these ingredients with different flavors and degrees of heat. For example, you could use store-bought veganaise instead of soy sauce or add chili pepper flakes to give your peanut sauce some kick.
Once you have all of the ingredients prepared, it's time to start cooking! The easiest way to do this is in a large skillet over medium heat. Once the pan is hot, add in the peanuts and cook until they start to brown – about 5 minutes should do the trick. Be careful not to burn them! Once the peanuts are cooked through, add in the garlic and continue cooking for an additional minute.
Next up is the soy sauce: Add about 1/2 cup of soy sauce into the skillet and stir until it has been fully mixed in with everything else. Once it has been mixed in well, remove from heat and let cool slightly before adding to your favorite dishes (like Thai green curry). For those with dietary restrictions or who prefer less salty foods, feel free to reduce or omit altogether either soy sauce or salt from this recipe entirely (or both!). Finally, when serving your dish prepare it by dividing mixture evenly among four plates (or bowls), top with desired toppings such as fresh chopped cilantro or scallions if desired and serve immediately!
Serving And Serving Ideas For Gingered Peanut Sauce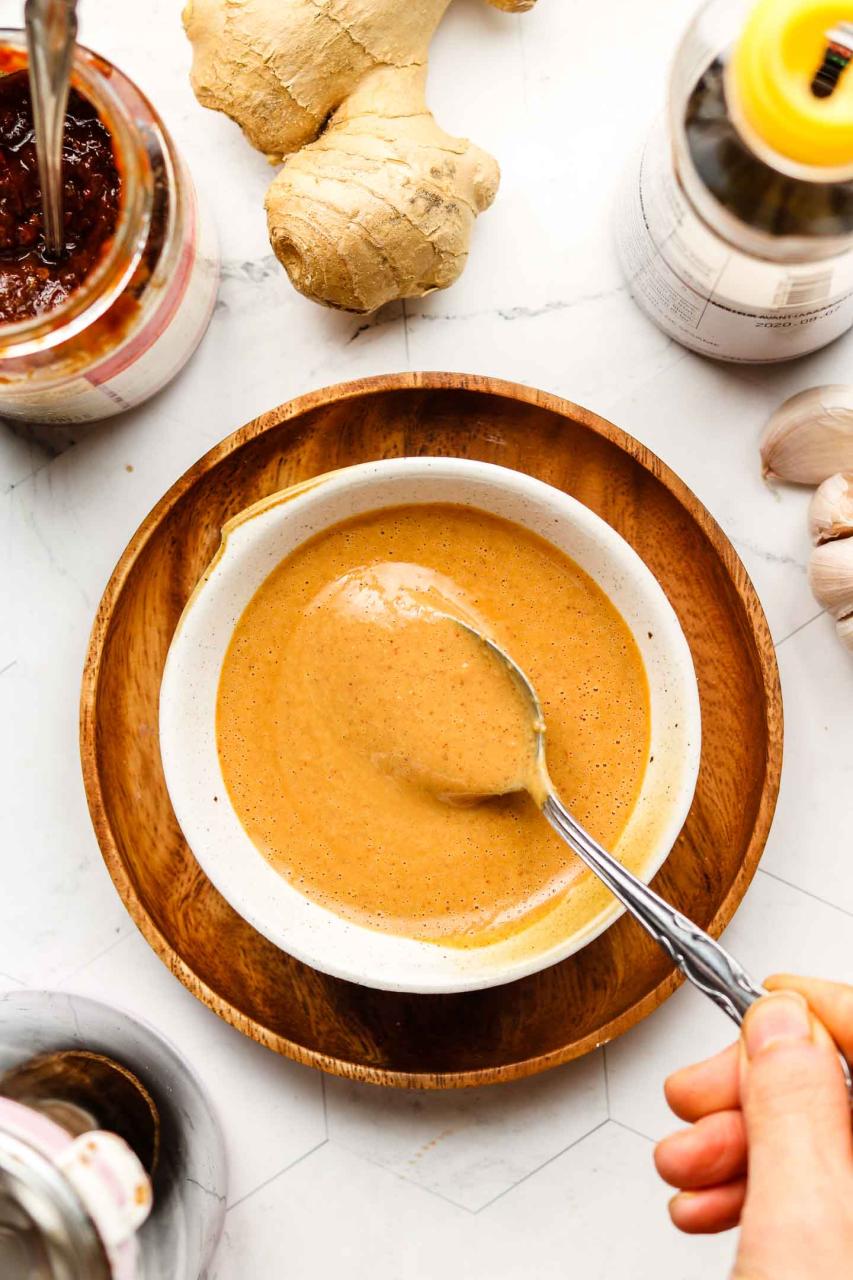 No meal is complete without a delicious serving of gingered peanut sauce. Whether you're preparing it for yourself or serving it as a side dish to a friend, learning how to make this delicious sauce is easy. Below, we will outline the steps that you need to take in order to create the perfect gingered peanut sauce.
First, gather all of your ingredients and have them ready to go. You will need: cooked rice, peanuts, gingerroot, soy sauce, and green onions. Next, start by cooking the rice according to package instructions. Once it's cooked, add the peanuts and let them cool slightly before chopping them into small pieces.
Next, peel and chop the gingerroot into small pieces before adding it to the peanut mixture. Stir in soy sauce and green onions until everything is fully combined. Taste for seasoning and adjust if necessary before serving up your gingered peanut sauce recipe! You can enjoy this delicious sauce on its own as a side dish or use it in other creative ways as outlined below. There are endless possibilities for how you can enjoy this flavorful topping on your favorite dishes!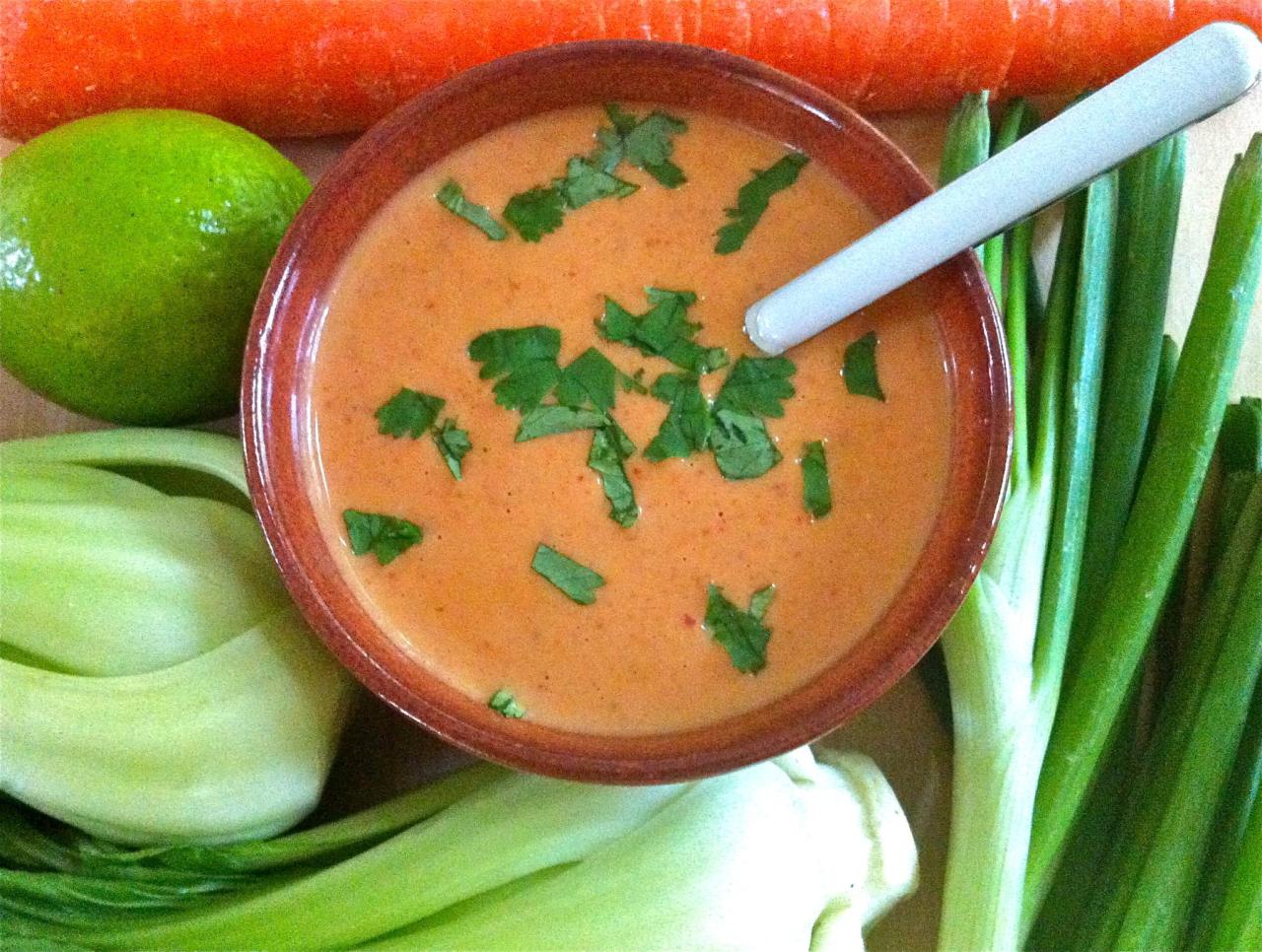 Salad: Combine chopped lettuce with diced tomatoes and diced cucumbers in a large bowl then top with piping hot gingered peanut dressing then serve immediately.
Soup: Add 1 cup of cooked rice orzo soup to a blender then blend until smooth then pour into bowls and top with shredded carrots, chopped scallions (green parts only), sprouts or fresh cilantro leaves just before serving.
Sandwiches: Slice open an existing sandwich wrap then place fillings inside like cheese puffsicles or avocado toast bites before folding up the wrapper again like a taco shell/burrito bowl etc….
Wraps: Make your own wraps by filling tortillas with grilled chicken breast salad mix, shredded lettuce, diced tomatoes, crumbled blue cheese dressing, sliced almonds. Roll them up tightly using some water soluble vegetable oil such as grapeseed oil. Then drizzle mango salsa over each wrap before devouring!
There's no wrong way to enjoy this amazing gingered peanut sauce – so explore away!
FAQs About Gingered Peanut Sauce Recipes
Looking for a way to add flavor and spice to your mealtime? Look no further than Gingered Peanut Sauce! This delicious sauce is versatile and can be used in a variety of ways. Below, we'll answer some common questions about this delicious recipe.
What are the best ingredients for Gingered Peanut Sauce?
The best ingredients for Gingered Peanut Sauce are peanut butter, ginger, garlic, soy sauce, rice vinegar, and honey. These ingredients work together to create a flavorful and spicy sauce that's perfect for mealtime.
How can I make sure that my Gingered Peanut Sauce recipe is not too salty or spicy?
One of the key factors in making a great Gingered Peanut Sauce is ensuring that the ingredients are balanced. Too much salt or pepper will make the sauce too salty or spicy, respectively. Instead, use milder spices until you're comfortable with the taste of the sauce before increasing the dosage.
What food items pair well with Gingered Peanut Sauce?
There are many different food items that pair well with Gingered Peanut Sauce. Some examples include grilled chicken breasts or shrimp over rice noodles. Keep in mind that different foods will soak up different flavors in the sauce – so experiment until you find something that you love!
What tips should I keep in mind when making a Gingering Peanut Sauce recipe?
When making a Gingering Peanut Sauce recipe, it is important to follow some guidelines to ensure success. First and foremost, be sure to follow all manufacturer's instructions when measuring out all of the ingredients. Second, pay close attention to how much sweetener (if any) to use. Too little sweetener will result in an unpalatable sauce while too much will make it excessively sweet. Finally, avoid over-stirring your mixture; this will cause it to become lumpy and less smooth.
Health Benefits Of A Ginger-And-Peanut Combination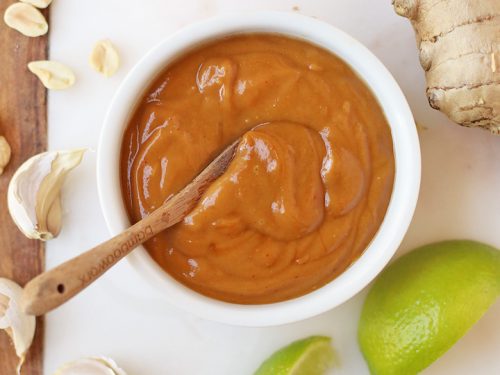 When it comes to mealtime, there's nothing like a good combo of flavors. And what could be better than a ginger-and-peanut sauce? Not only is this sauce delicious, but it also offers some amazing health benefits. Below, we will outline the many reasons why you should add this delicious sauce to your next meal.
First and foremost, peanut butter contains unsaturated fatty acids and proteins which are both great for your health. These nutrients help to keep you satiated longer, as well as provide you with essential vitamins and minerals. In addition, peanut butter is an excellent source of antioxidants – including vitamin E – which can protect your body from damage caused by free radicals.
Ginger is another excellent ingredient in this recipe. Not only does it contain antioxidants (such as gingerol), but it also helps to soothe digestive issues. This means that Ginger-and-Peanut Sauce can be used as an alternative to other sauces when you're looking for something that will comfort your stomach on long car rides or hikes.
Finally, the ginger and peanut combination helps to improve skin health due to its high concentration of antioxidants. These compounds help to reduce the risk of skin cancer and other types of cancerous growths – such as prostate cancer – by protecting cells from damage caused by harmful toxins and carcinogens in the environment. In addition, ginger has been shown to act as an antiinflammatory agent in the body, which can reduce pain and inflammation throughout your entire system!
With all these fantastic health benefits packed into one tasty sauce, there's no reason not to try Gingered Peanut Sauce at home!