With the perfect blend of classic macaroni and cheese and creamy Cheesecake Factory cheese, make your next meal a delicious treat with Cheesecake Factory Macaroni and Cheese – learn how to make it and more in this blog post!
Some of my fondest food memories are at the Cheesecake Factory. I know many folks don't like to eat there because of the long wait and huge menu. But I guess that is what I love about it. Waiting an hour to choose from a million things…love it. A secret of the Cheesecake Factory Menu is the Macaroni and Cheese under their side dishes. This stuff is delicious. Warm and gooey, the perfect ratio of creamy cheese and pasta. Topped with breadcrumbs and more cheese for a little textured layer on top. The side dish is large enough for an entree serving but great reheated for leftovers too.
I love cooking and eating macaroni and cheese. There is something about whisking up a roux that makes you feel like a chef! CookEatDelicious have tried to replicate this restaurant recipe, check it out after the jump.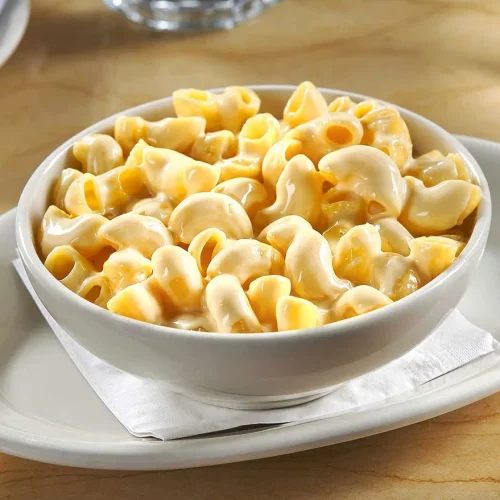 Cheesecake Factory Macaroni and Cheese
If you are looking for a delicious and easy-to-make dish, then you must try Cheesecake Factory Macaroni and Cheese. This amazing dish combines the classic flavors of macaroni and cheese with the creamy goodness of Cheesecake Factory's signature cheese blend
Ingredients
1

tbsp

vegetable oil

16

oz

elbow macaroni

10

tbsp

butter

½

cup

shredded Muenster cheese

½

cup

shredded mild Cheddar cheese

½

cup

shredded sharp Cheddar cheese

½

cup

shredded Monterey Jack cheese

1½

cups

half-and-half

8

oz

velveeta or processed cheese

2

eggs

beaten

½

tsp

salt

1

tsp

pepper

¾

cup

of breadcrumbs

non-seasoned or seasoned (your preference)
Instructions
Boil salted water in a large pot.

Add in macaroni and cook until al dente.

Drain well and return to pot.

In a small sauce pan, melt 8 tbsps of butter and pour on pasta.

Combine all the cheeses, except processed, into a large bowl.

Add the rest of the ingredients, except breadcrumbs, to the macaroni and mix well.

Add in ¾ of the cheese mixture to macaroni and mix well.

Place in a lightly oiled casserole dish.

Sprinkle with remaining cheese, butter, and breadcrumbs.

Bake in a preheated oven at 350 F for 35 minutes.

Serve warm.
Notes
The Cheesecake Factory Macaroni and Cheese is a delicious dish that can be made in your own home. With the right ingredients and steps, you can make a flavorful and healthier version of this classic comfort food. It is easy to customize with additional ingredients like vegetables or herbs to make it even more delicious. Not only does it taste great, but it also provides health benefits due to its high protein content. To create the perfect plate of Cheesecake Factory Macaroni and Cheese, serve it with other sides like a salad or steamed vegetables for an extra nutritious meal.
Nutrition
Serving:
6
servings
Calories:
909
kcal
Carbohydrates:
71
g
Protein:
31
g
Fat:
56
g
Saturated Fat:
31
g
Polyunsaturated Fat:
4
g
Monounsaturated Fat:
14
g
Trans Fat:
1
g
Cholesterol:
200
mg
Sodium:
1375
mg
Potassium:
390
mg
Fiber:
3
g
Sugar:
6
g
Vitamin A:
1592
IU
Vitamin C:
1
mg
Calcium:
787
mg
Iron:
2
mg
Serving Suggestions For The Perfect Plate Of Cheesecake Factory Macaroni And Cheese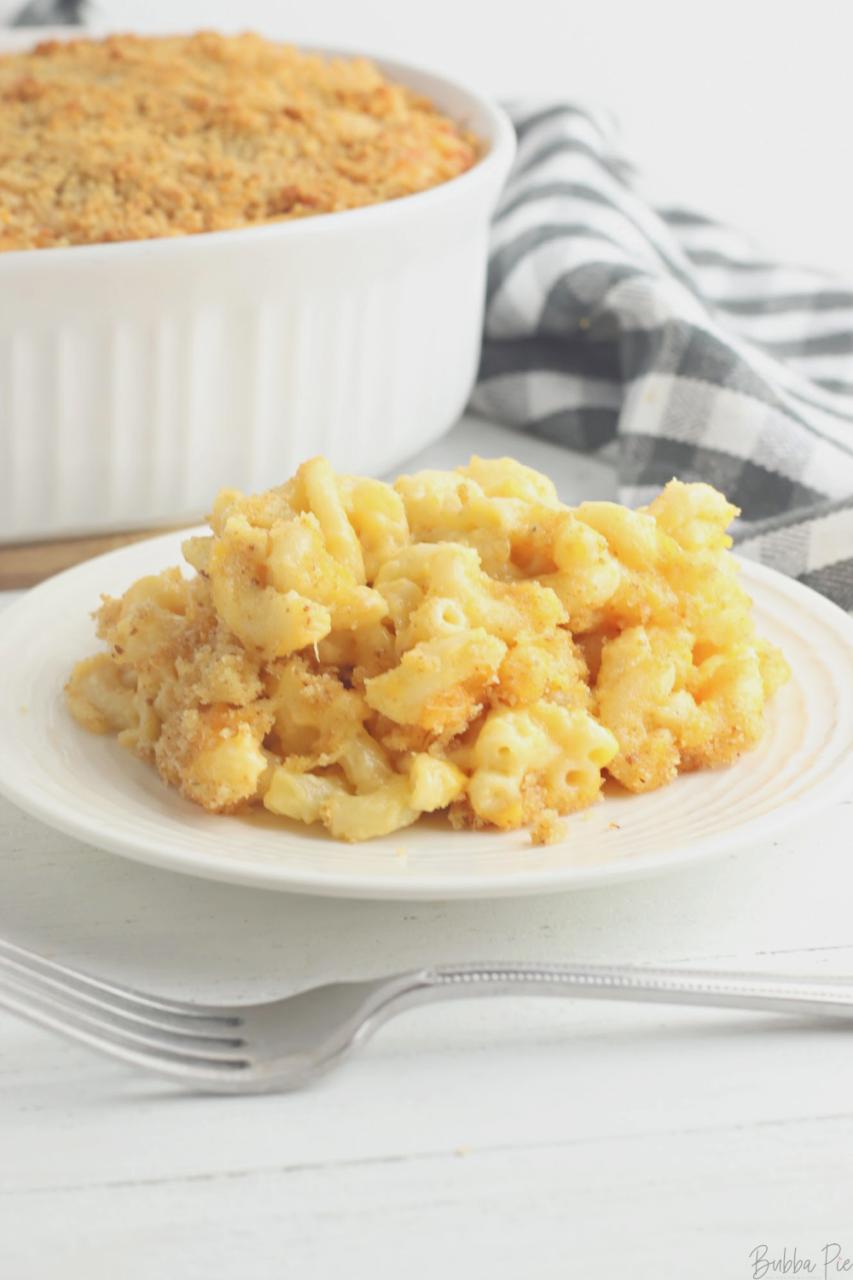 The Cheesecake Factory's Macaroni and Cheese is the perfect comfort food. The creamy cheese sauce and tender pasta are irresistible. Here are some serving suggestions to make the perfect plate of Cheesecake Factory Macaroni and Cheese.
Start with a base of Cheesecake Factory Macaroni and Cheese. Then, add your favorite toppings. For a classic flavor combination, try adding crumbled bacon and diced tomatoes. If you're feeling adventurous, try adding barbecue sauce or hot sauce. Serve your Cheesecake Factory Macaroni and Cheese with a side of green beans or a salad for a complete meal.
Suggestions For Making It Even More Delicious!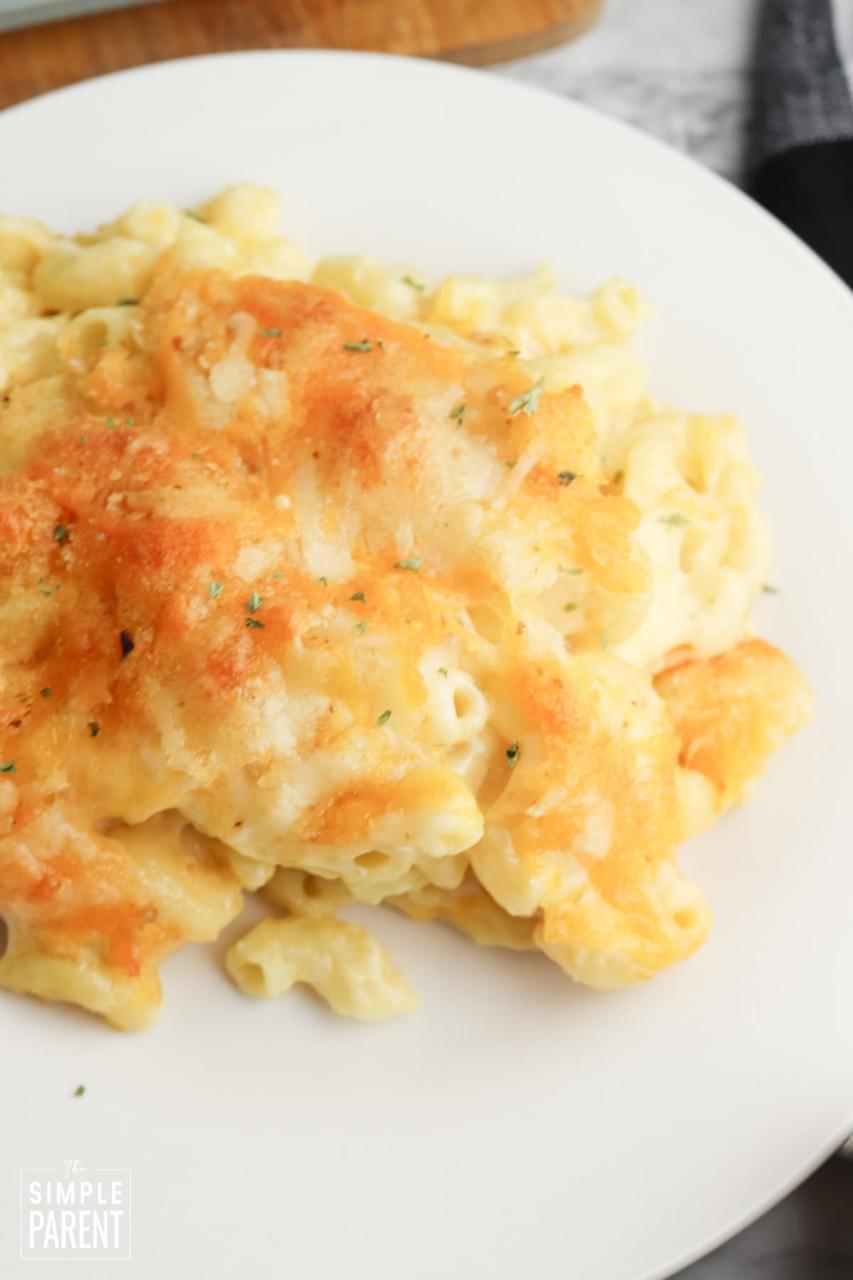 Macaroni and cheese is one of the most popular dishes in the world, and for good reason. It's delicious, it's easy to make, and it can be customized to suit any taste. In this section, we'll outline some tips for making your Japanese cheesecake factory macaroni and cheese even more delicious.
First, different types of cheeses could be used to give the dish more flavor and creaminess. For example, cheddar cheese is a common choice because it has a strong flavor and creamy texture. Other options include cream cheese or blue cheese – both of which are softer than cheddar but have a similar flavor profile.
Second, different ways of preparing the macaroni noodles can enhance their texture and taste. For example, dry noodles could be soaked in cold water before being cooked in boiling water with salt added. This will result in a softer noodle that is more delicate in flavor and less starchy than traditional noodles. Alternatively, you could use egg noodles which are firmer but also have a richer flavor thanks to their egg content.
Finally, other ingredients such as vegetables or herbs can be added to give the dish even more flavor. For instance, shredded carrots or green peas can be cooked with the macaroni before being mixed into the saucepan with milk or cream. Herbs such as rosemary or basil can also be chopped up and mixed into the saucepan for an extra boost of aroma and flavoring.
Pairing your cheesecake factory mac n' cheese with sides such as fries or breadsticks will help to balance out its sweetness while providing additional crunchiness and texture from those toppings chosen. If you're looking for something heartier yet equally tasty, try serving it over mashed potatoes or cauliflower rice for a healthier option that still satisfies your cravings! And finally, don't forget about dessert- pairing your cheesecake factory mac n' cheese with a rich chocolate cake will leave everyone happy (and full!) at the end of dinner!
Health Benefits Of Eating Cheesecake Factory Macaroni And Cheese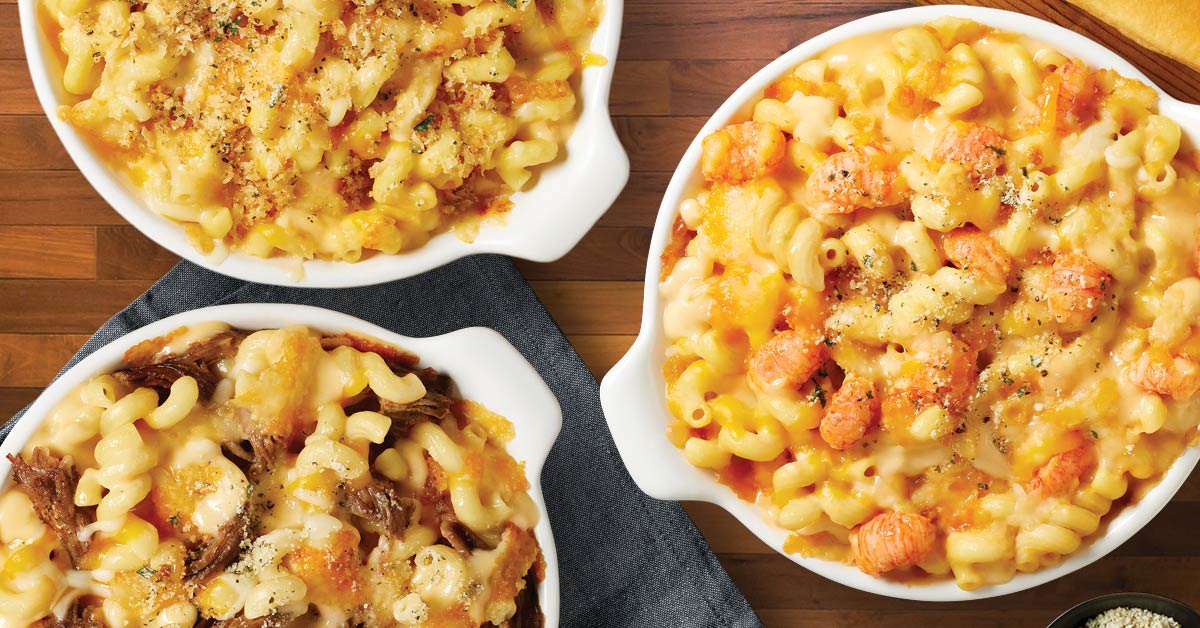 There's No Denying That Cheesecake Is One Of The Most Popular Desserts Out There. And For Good Reason- It's Delicious! But What Many People Don't Know Is That Cheesecake Also Has A Host Of Health Benefits. In This Section, We Will Outline Some Of The Benefits Of Eating Cheesecake Factory Macaroni And Cheese.
First And Foremost, Cheesecake Pasta And Cheese Is A Great Protein And Calcium Combination. This Provides Health Benefits Such As Reducing The Risk Of Osteoporosis And Heart Disease, As Well As Boosting Your Immune System. Not To Mention, It Tastes Delicious!
Second, The High Fiber Content In This Dish Provides A Healthy Balance Of Carbs And Proteins For An Energy Boost. This Means That You're Not Going To Feel Stuffed After Eating It Like You Might With Other High-Fat Meals. In Addition, The Low Fat And Calorie Content Make This Dish A Good Choice If You're Looking To Cut Down On Your Caloric Intake.
Lastly, Cheesecake Factory Macaroni And Cheese Contains Antioxidants Which Are Beneficial For Overall Health. These Antioxidants Help To Fight Off Inflammation And Cell Damage, Which Can Lead To Diseases Such As Cancer Or Alzheimer's Disease In Later Life. Additionally, This Dish Contains Minerals Such As Magnesium Which Are Essential For Maintaining Bone Health. So Not Only Is Eating Cheesecake Factory Macaroni And Cheese Delicious – It's Also Good For Your Body!
Source: https://foodandmeal.com