Treat your guests to something special with this unique Italian dish- Creamy Fregola Sarda Pudding with Saffron Vanilla Bean Syrup- and learn how to make it in this blog post – read on now!
A warm dessert is one of my favorite things. A warm pudding? Definitely high on the list! Creamy and full of flavor, puddings can be a delicious comfort dessert. Fregola Sarda is a great nutty pasta that is the perfect component in a pudding. And who wouldn't love pasta as dessert?!
Cook Eat Delicious Rating: This pudding is creamy with the perfect blend of vanilla bean to really kick it off. I almost ate the entire bowl when it was cooling down…so good! The pasta was soft but not mushy and it held in so much flavor. The syrup is a smooth concoction of saffron threads, vanilla bean, cinnamon, and lemon zest. It adds a lot more sweetness to the pudding and the hit of citrus, saffron, and vanilla give it a little extra something something. This is an easy recipe and the perfect dessert for any occasion, I will definitely cook it up again.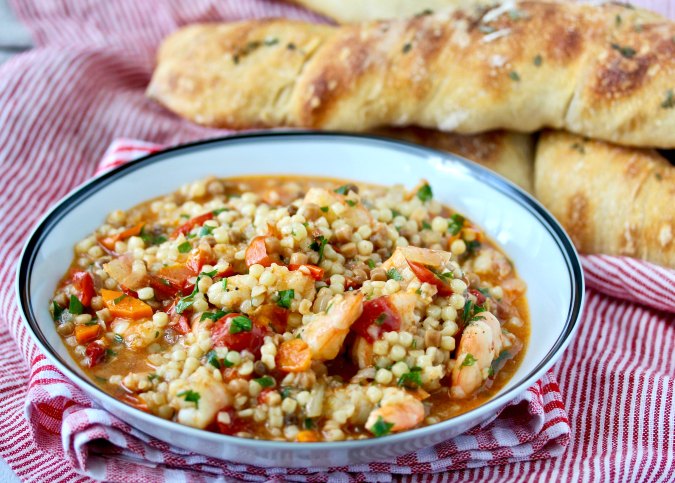 Creamy Fregola Sarda Pudding with Saffron Vanilla Bean Syrup
If you are looking for a unique and delicious dessert, look no further than Creamy Fregola Sarda Pudding with Saffron Vanilla Bean Syrup. This unusual yet delicious Italian dish is the perfect way to end a meal and impress your guests.
Ingredients
Pudding:
1

cup

Fregola Sarda

1

cup

White Sugar

1

cup

Heavy Whipping Cream

2

cups

Soy Milk

½

cup

light Brown Sugar

1

Vanilla Bean Seeds

1

Egg
Syrup:
2

Vanilla Beans

1

tsp

Cinnamon

Zest of 1 Lemon

Juice of 1 Lemon

1

tsp

Saffron threads

1

cup

Champagne

1

cup

water

1

cup

white sugar
Instructions
Bring a pot of water to boil and add in Fregola Sarda and cup of white sugar.

Cook pasta for 15 minutes.

Add in cream, milk, and brown sugar.

Split vanilla pod lengthwise and scrape out seeds, add to pot and bring mixture to a boil.

Reduce heat to low and stir until thick.

In a bowl, whisk egg and add in a few tablespoons of the warm milk mixture.

Slowly whisk in egg mixture to pot and cook for an additional 5-10 minutes.

Pour pudding into a bowl and allow to cool to room temperature stirring occasionally.

Spoon pudding into separate serving bowls, cover loosely and refrigerate for at least an hour.

Start the syrup by splitting the 2 vanilla beans lengthwise and scraping out the seeds.

Cut the vanilla bean pods in half and add both to a saucepan.

Add in remaining syrup ingredients and simmer for 20 minutes.

Boil for an additional 20 minutes.

Serve pudding with syrup drizzled on top.
Notes
Serve warm or chilled.
Whether served alone or as part of a larger meal, this creamy Fregola Sarda pudding with saffron-vanilla bean syrup will be sure to impress!
Nutrition
Serving:
1
serving
Calories:
666
kcal
Carbohydrates:
119
g
Protein:
10
g
Fat:
18
g
Saturated Fat:
10
g
Polyunsaturated Fat:
2
g
Monounsaturated Fat:
4
g
Trans Fat:
0.003
g
Cholesterol:
72
mg
Sodium:
74
mg
Potassium:
291
mg
Fiber:
2
g
Sugar:
89
g
Vitamin A:
933
IU
Vitamin C:
6
mg
Calcium:
172
mg
Iron:
1
mg
Making The Saffron Vanilla Bean Syrup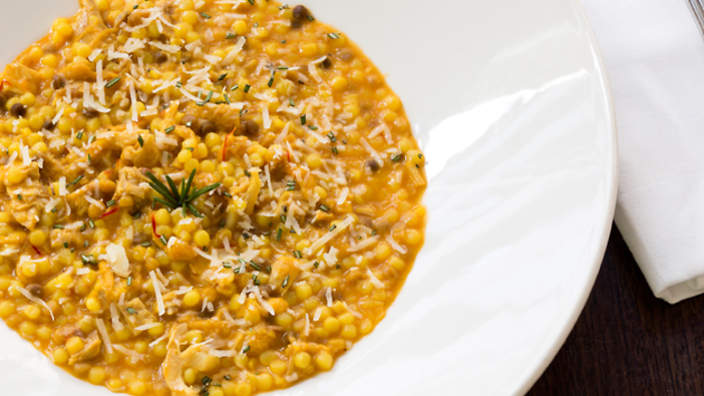 Making saffron vanilla bean syrup is a fun and easy task that can be used to add a unique and delicious flavor to your desserts or other dishes. Below, we will outline the steps that you need to take in order to make this syrup.
To make the syrup, you will need: one vanilla bean pod, 1 cup of sugar, 1 cup of water, and a pinch of salt. To start, split the vanilla bean pod open and scrape out the seeds with a teaspoon. Add the seeds and sugar to a small saucepan over medium heat and stir until the sugar has dissolved. Once the sugar has dissolved, bring the mixture to a boil before reducing it to low heat and simmering for about fifteen minutes.
After15 minutes have passed, carefully remove the pan from heat and let it cool for about five minutes before using it in your recipe. If you would like a stronger flavor in your syrup, then you can add two strands of saffron – just be sure to wash them well before using them! Once your syrup has cooled down completely, store it in an airtight container or jar away from direct sunlight. You can also use saffron vanilla bean syrup as an ingredient in desserts or other dishes – just be sure to follow instructions on how best to prepare these recipes. Finally, don't forget to serve saffron vanilla bean syrup with dessert!
Topping Tips For Finishing Off The Pudding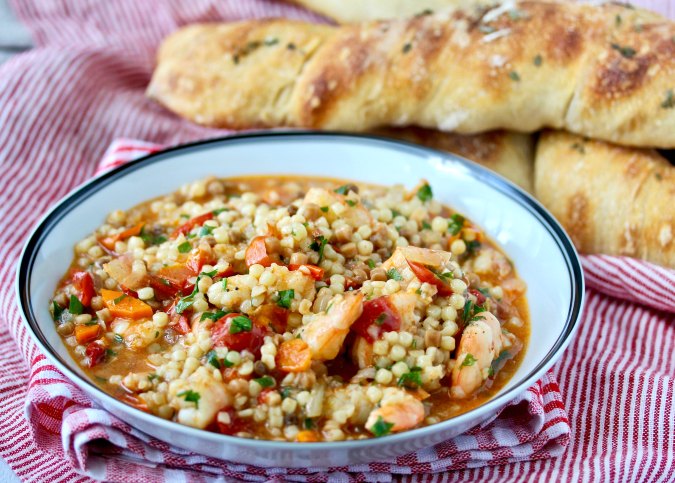 When it comes to pudding, there's nothing quite like a creamy and delicious Fregola Sarda. This Italian dessert is made from rice, saffron, sugar, cream, and eggs, and it's a popular choice for special occasions. There are many ways to make this pudding taste absolutely amazing – but the best way to finish it off is with a topping of your choice. Below, we'll outline some of the most popular options and how to prepare them.
First and foremost, use shortbread cookies as your topping. These cookies are light and crunchy yet flavorful enough to provide a great texture and flavor to the pudding. Topped off with some chopped pistachios or amaretti cookies, this will be an fantastic addition to your dessert tray!
Another great option for topping the pudding is toasted sesame seeds. These seeds add a subtle nutty flavor that will complement the sweetness of the pudding well. Adding them at the very end of cooking ensures that they retain their crunchiness while being cooked into the pudding.
Finally, fresh mint leaves provide a refreshing herbal touch that is perfect for finishing off any type of dessert. Simply sprinkle them over top of your pudding before serving – they'll quickly disappear into deliciousness! And if you're feeling indulgent (or want to up your antioxidant intake), shave some dark chocolate over top for an extra layer of flavor and sweetness!
Whipped cream is another fantastic option for adding richness and creaminess to any dessert – whether it be Fregola Sarda or not. Simply add it in during final steps before serving so that it remains light and fluffy on top – perfect for scooping up with a spoon!