Make your fall complete with our delicious pumpkin spice muffins recipe!
Pumpkin is one of my favorite desserts. Pie, Bread, Cheesecake, or cookies, nothing beats pumpkin. Spices like cinnamon, nutmeg, cloves, and ginger fill the air with such warm pleasantness, it is hard to want anything else! I had a couple of cans of pumpkin pie mix sitting around so I decided to bake up some muffins and a loaf of bread.
Cook Eat Delicious Rating: This is a simple baking easy recipe, really requiring no skills at all! Add the ingredients together, mix, pour, bake, and voila! Your done! The bread & muffins turned out wickedly moist & full of spice & deliciousness. Spreading some cinnamon butter on a warm slice is too good to describe. I definitely will bake these again. I individually wrapped the muffins tightly in saran wrap once they were completely cooled and threw them in the freezer. They thaw perfectly or nuke one muffin in the microwave for 20-30 seconds to have a warm muffin with your morning tea.
Pumpkin Spice Muffins
Fall is here, and that means it's time for pumpkin spice everything! Whether you're baking or eating, these delicious pumpkin spice muffins are the perfect way to celebrate the season.
Ingredients
1

30 ounce can pumpkin pie mix

4

eggs

½

cup

applesauce

½

cup

vegetable oil

Splash of Vanilla

1

cup

brown sugar

2

cups

white sugar

3½

cups

all-purpose flour

2

teaspoons

baking soda

1½

teaspoons

salt

1

teaspoon

ground cinnamon

1

teaspoon

ground nutmeg

½

teaspoon

ground cloves

¼

teaspoon

ground ginger

1

cup

chopped nuts
Instructions
Gather all ingredients together and preheat oven to 375 F.

Grease & Flour Muffin pan and bread pans.

Combine first seven ingredients in a large bowl, blend well.

In another bowl combine the rest of the dry ingredients (except nuts).

Pour dry ingredients into pumpkin mixture, in three parts, just until blended.

Chop up nuts if using whole ones.

Pour batter into prepared pans and bake muffins for 23 minutes and the bread loaf for 50, depending on your oven.

Both are done when toothpick inserted in center comes out clean.
Notes
Thanks for reading! I hope you enjoyed this blog post on how to make the perfect chocolate chip cookie. Now that you know the basics, why not experiment with some of the variations I mentioned? And don't forget to enjoy your delicious results!
Nutrition
Serving:
1
serving
Calories:
251
kcal
Carbohydrates:
41
g
Protein:
4
g
Fat:
9
g
Saturated Fat:
1
g
Polyunsaturated Fat:
5
g
Monounsaturated Fat:
2
g
Trans Fat:
0.03
g
Cholesterol:
27
mg
Sodium:
250
mg
Potassium:
69
mg
Fiber:
1
g
Sugar:
26
g
Vitamin A:
46
IU
Vitamin C:
0.1
mg
Calcium:
21
mg
Iron:
1
mg
Baking Tips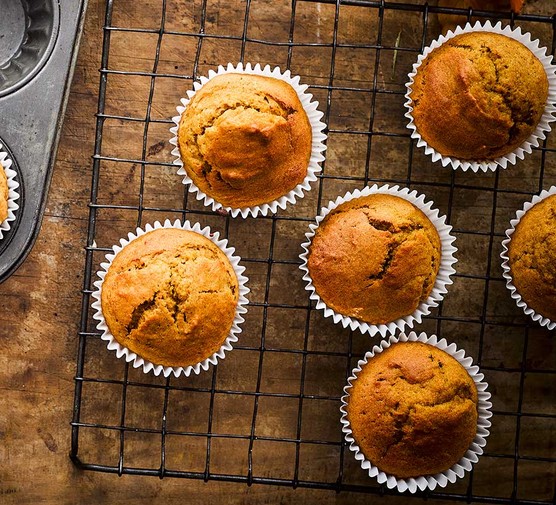 It's that time of year again – Fall. The temperatures start to drop, the leaves change color, and everyone starts craving warm, delicious muffins. Whether you're a fan of pumpkin pie or not, you need to try these Pumpkin Spice Muffins! Not only are they delicious, but they're also easy to make and packed with the perfect amount of spice.
First, be sure to measure out the correct amount of sugar and spices in order to create the perfect balance. Too much spice or sugar will ruin the taste of your muffins, so be careful not to go overboard. Second, be sure to bake your muffins on a baking sheet in a preheated oven for 17 minutes. This will give them a lovely golden brown color and ensure that they are cooked through.
Finally, once your muffins have cooled slightly (but still warm), it's time for the frosting! We recommend using a lighter frosting – something like whipped cream or cream cheese – in order to keep them healthy. Add some extra spices like cinnamon or cloves if desired for an extra special Fall treat!
FAQs about Pumpkin Spice Muffins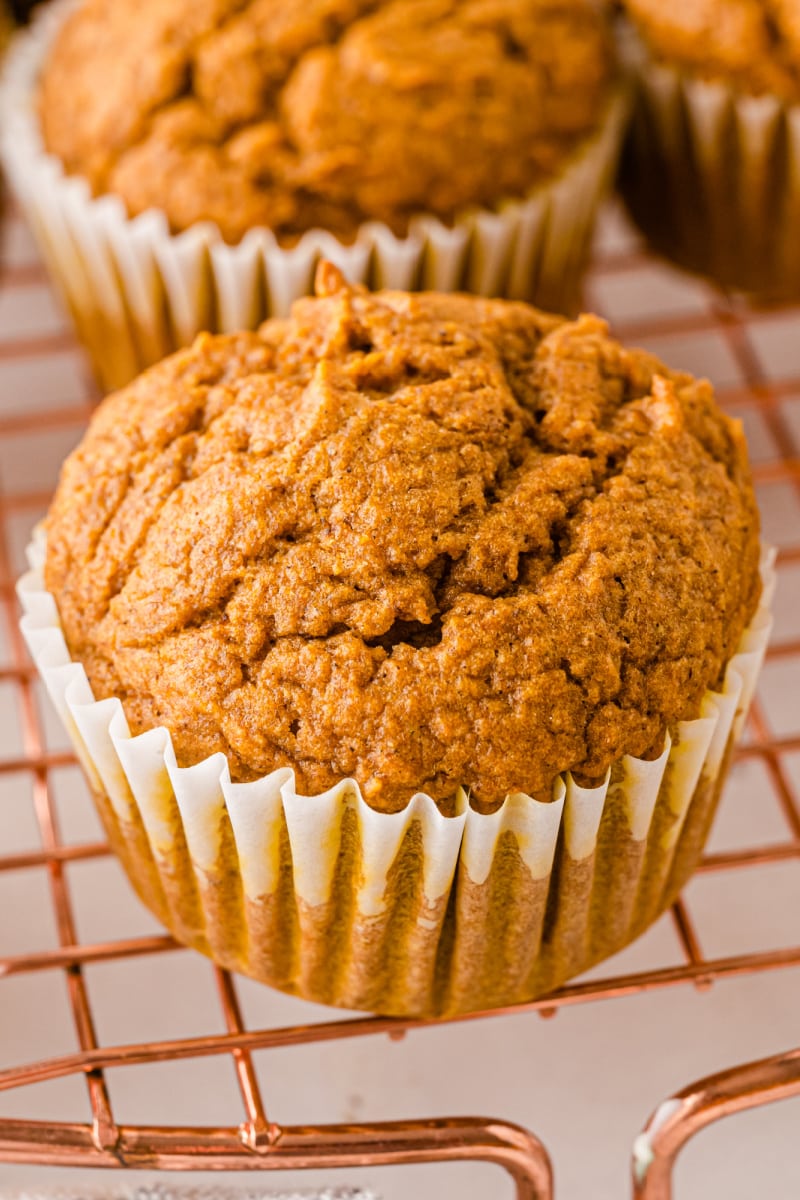 What are pumpkin spice muffins?
Pumpkin spice muffins are a type of muffin that is flavored with pumpkin spice. Pumpkin spice is a blend of spices that includes cinnamon, nutmeg, and ginger. Pumpkin spice muffins are typically made with pumpkin puree and are often served with a cream cheese frosting.
Why are pumpkin spice muffins so popular?
Pumpkin spice muffins are popular because they are a seasonal treat that is only available for a limited time. Pumpkin spice is also a very popular flavor, and many people enjoy the taste of pumpkin spice muffins.
How can I make pumpkin spice muffins?
There are many recipes available online for pumpkin spice muffins. You can also find pumpkin spice muffin mix at most grocery stores.