Get the inside scoop on San Francisco's famous Thanh Long Roasted Garlic Crab and Garlic Noodles, and find out how to recreate the original dish and perfect wine pairings at home – Read Now!
"Featuring the World-famous Roast Crab." Yummy! I love dungeness crab! The first submission for 'Restaurant Month' is San Francisco's hidden gem Thanh Long. Thanh Long's Garlic Roasted Crab is delicious. Drenched in butter, infused with garlic, and sprinkled with cracked pepper…what more could you ask for?! The An family definitely knows what they are doing in the kitchen. And don't get me started on the garlic noodles! After awhile DH and I couldn't afford regular visits to Thanh Long so we decided to take things into our own hands. Buy live dungeness crab from the Asian market, noodles, a whole lot of garlic and butter and soon you will be dining on a feast. This becomes an easy delicious recipe after a few times of mastering it.
History Of Thanh Long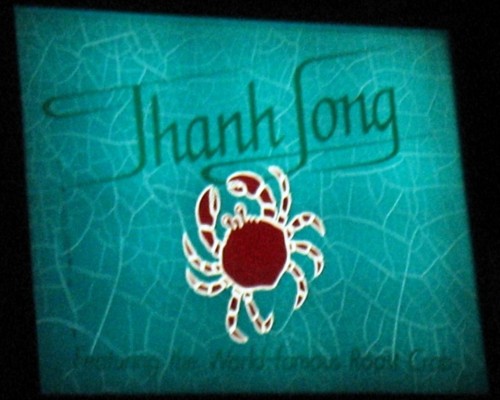 Thanh Long is a San Francisco restaurant that has been serving up some of the city's most iconic dishes for over 30 years. From its origins as a small Vietnamese restaurant, Thanh Long has grown into one of the most popular restaurants in the Bay Area. Famous for its roasted garlic crab dish and signature garlic noodles dish, Thanh Long has won awards, been featured in magazines and newspapers, and even opened up branches in other cities around the US.
If you're ever in San Francisco and want to enjoy some delicious Vietnamese food, be sure to stop by Thanh Long! Not only will you be able to taste some of the best food San Francisco has to offer, but you'll also get a glimpse into the city's history and culture. Below, we'll take a look at each of Thanh Long's signature dishes and explain how they're made.
You can try another Easy Chinese Wok Fried Crab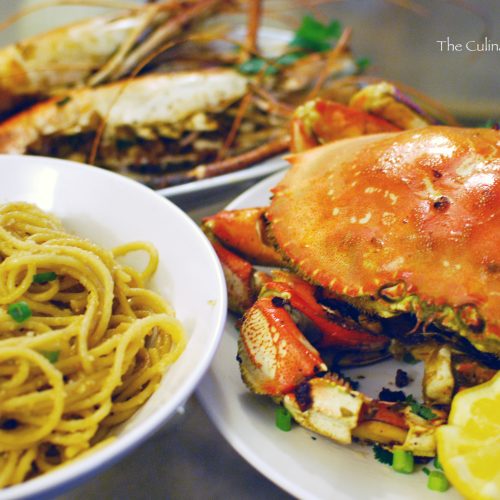 Roasted Garlic Crab And Garlic Noodles
Have you ever heard of Thanh Long's Roasted Garlic Crab and Garlic Noodles? This San Francisco-based restaurant is famous for its garlic-based dishes, and if you haven't had the chance to try it yet, you are in for a treat.
Ingredients
Roasted Garlic Crab:
1

Dungeness Crab

cleaned and split in half or into 4 pieces and slightly cracked

1 or 2 stick

unsalted

butter

4

cloves

garlic

roasted & softened

1

chicken bouillon cube

¼

cup

sugar

Cracked black pepper to your liking
Garlic Noodles:
1

pack

noodles

4

tablespoons

olive oil

2

cloves

garlic

roasted & softened

½

stick

butter

1

chicken bouillon cube

3

teaspoons

oyster sauce

¼

cup

grated Parmesan cheese
Instructions
For the Crab: Preheat oven to 350 F.

Melt butter in a wok and add soft roasted garlic, bouillon cube, and sugar.

Add crab pieces and cover each piece very well with butter mixture.

Pour into roasting pan and bake for about 20 minutes.

Baste the crab with the sauce every 5 minutes.

For the Garlic Noodles: Boil the noodles until Al dente.

While the pasta is boiling add all the ingredients, except the Parmesan cheese, over low heat.

Toss the drained noodles into the sauce and then toss in the Parmesan cheese.

Serve immediately with Roasted Crab.
Notes
Thanh Long is a unique restaurant in San Francisco that serves the original Roasted Garlic Crab and Garlic Noodle dish. With its savory garlic flavors, this seafood dish is sure to please the palate of any foodie. The accompanying wine suggestions can take this meal to the next level, making it perfect for a night in. Whether you are an expert chef or a novice cook, be sure to try out Thanh Long's legendary Roasted Garlic Crab & Garlic Noodle dish for an unforgettable culinary experience!
Nutrition
Serving:
1
serving
Calories:
772
kcal
Carbohydrates:
100
g
Protein:
24
g
Fat:
30
g
Saturated Fat:
11
g
Polyunsaturated Fat:
3
g
Monounsaturated Fat:
14
g
Trans Fat:
0.5
g
Cholesterol:
62
mg
Sodium:
934
mg
Potassium:
437
mg
Fiber:
4
g
Sugar:
16
g
Vitamin A:
463
IU
Vitamin C:
3
mg
Calcium:
115
mg
Iron:
2
mg
What To Accompany With Garlic Crab & Noodles?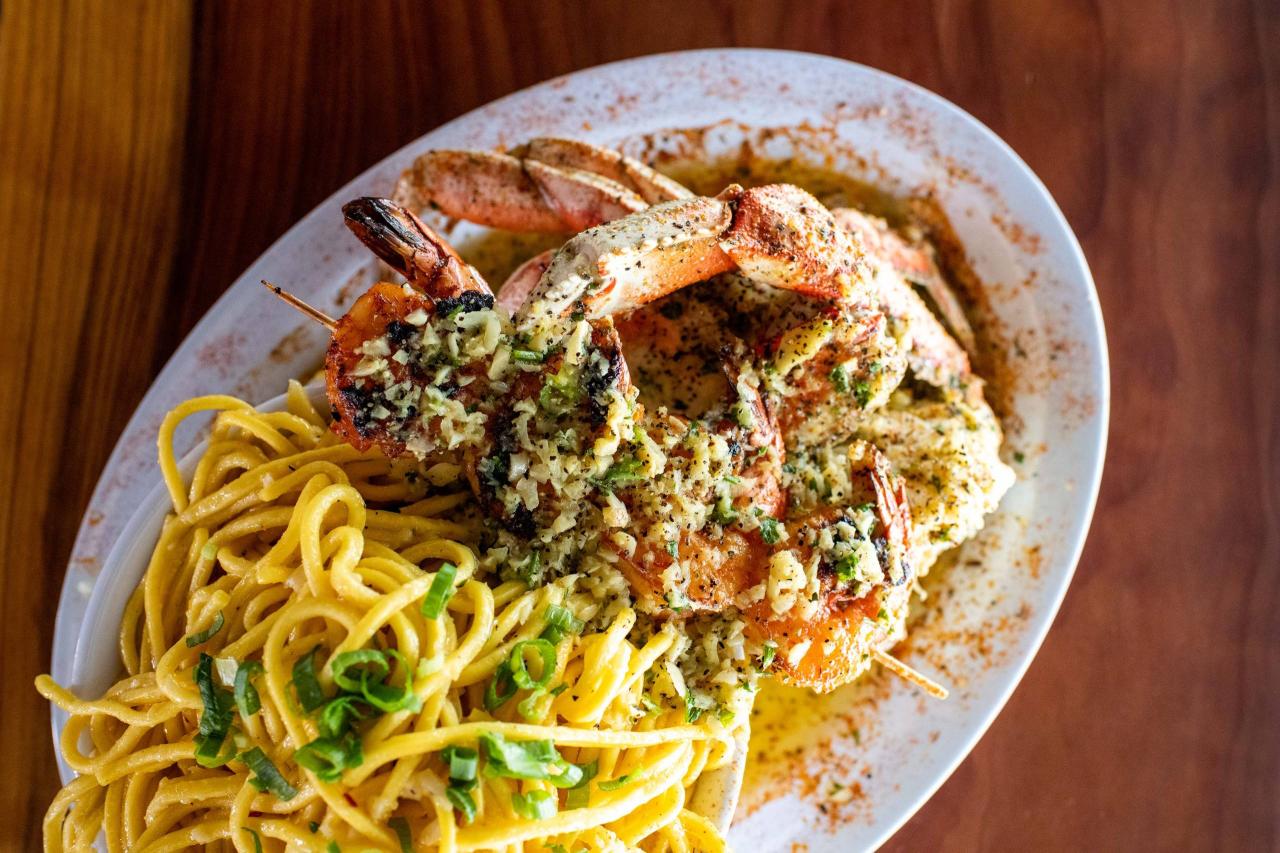 Garlic crab and garlic noodles are a classic dish found in many restaurants in San Francisco. These seafood-based noodles are perfect for a romantic night out, or for a hearty and filling meal. Below, we will outline the ingredients and instructions needed to make this dish.
First, you will need to gather the ingredients necessary for this recipe. You will need garlic crab meat, fresh garlic cloves, dried shiitake mushrooms, soy sauce, rice vinegar or rice wine vinegar, sesame oil, and sugar. Once you have all of the ingredients ready to go, it's time to cook up some noodles!
To cook the garlic noodles correctly, you will need water that is boiling yet still cold. You'll want to add enough water so that the noodles are not too soft or too hard – just right. Once the water is boiling, add in your desired amount of ginger and garlic (for those who want more or less of these flavors respectively). Cook the noodles according to package directions for al dente (just shy of being done).
Once your garlic crab and noodle dish is cooked through and perfectly seasoned with soy sauce, rice vinegar/wine vinegar mixture (to taste), sesame oil (for flavor), and a little salt/pepper (to taste), it's time to serve! In addition to serving into bowls with fresh cooked shrimp or chicken overtop if desired; some common accompaniments include green onion garnish as well as chili sauce on the side for those who like their food spicy. If you're looking for something truly unique however; try pairing your garlic crab noodle dish with roasted duck breast instead! The health benefits of seafood based dishes like these are undeniable – making this dish something that everyone can enjoy guilt free!
FAQS about the Roasted Garlic Crab And Garlic Noodles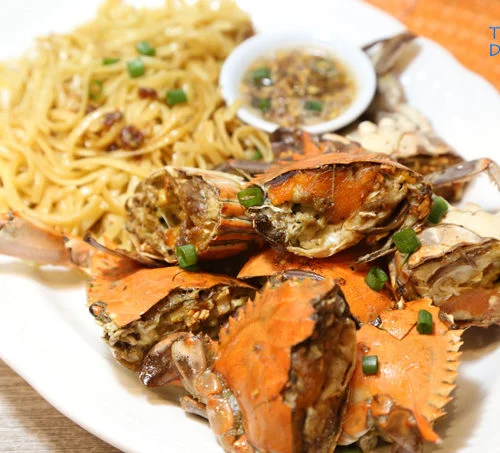 Are the garlic noodles gluten-free?
Yes, our garlic noodles are gluten-free.
What kind of crab is used in the Roasted Garlic Crab And Garlic Noodles?
We use Dungeness crab in our Roasted Garlic Crab And Garlic Noodles.
How many calories are in the Roasted Garlic Crab And Garlic Noodles?
There are approximately 500 calories in the Roasted Garlic Crab And Garlic Noodles.
Source: https://foodandmeal.com