Discover creative ways to make the most of your Baked Ratatouille with our easy-to-follow ideas – try something new today!
The last time I made ratatouille, I thoroughly enjoyed it. The herbs were perfect with the vegetables used. The only thing was that I had pan cooked the veggies and they didn't have that pretty presentation as most ratatouilles do. So this time I decided to bake up the ratatouille. It is easy enough to slice up some veggies. If you have one of those fancy madolins you can get your veggies all the same exact width for super perfect presentation.
Cook Eat Delicious Rating: Super good. This is an easy recipe, nothing to it. I use eggplant and always will sweat them to take out some of the bitterness. Besides that, I serve it with rice cooked with some turmeric and it tastes delicious. Will definitely cook this up again.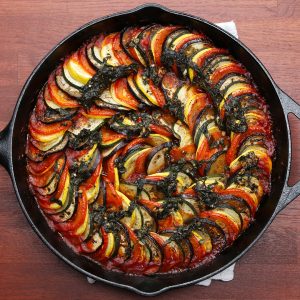 Baked Ratatouille
Baked Ratatouille is a delicious and healthy dish that is perfect for any occasion. It is full of fresh vegetables and herbs, and it is easy to make. If you are looking for more ways to enjoy your baked ratatouille, you are in luck!
Ingredients
1

onion

2

tomatoes

1

eggplant

2

zucchinis

1

long green pepper

3

cloves

garlic

2

tbsp

olive oil

2

tsp

fresh thyme

2

tsp

fresh rosemary

Salt and pepper
Instructions
Preheat oven to 375 degrees F.

Slice up the vegetables as equal in width as you can.

Start placing each vegetable next to each other, one at a time, working your way around the baking dish.

Drizzle with olive oil and sprinkle the garlic, thyme, rosemary, salt and pepper on top.

Bake for 35 minutes and serve warm.

This is a Vegan Recipe! Serve with rice.
Notes
In conclusion, baked ratatouille is a versatile and delicious meal option that can be enjoyed in many forms. From tacos to pizza to pastas and more, baked ratatouille is an incredibly simple yet flavorful dish that can be served as a main course or used as an ingredient in other dishes. Whether you are looking for a vegetarian-friendly option or something with a bit more substance, the options are endless when it comes to baking ratatouille. So, why not try it out today? With so many different ways to enjoy this savory dish, you are sure to find something that fits your taste buds and dietary needs. Give it a go!
Nutrition
Serving:
1
serving
Calories:
93
kcal
Carbohydrates:
11
g
Protein:
2
g
Fat:
5
g
Saturated Fat:
1
g
Polyunsaturated Fat:
1
g
Monounsaturated Fat:
3
g
Sodium:
11
mg
Potassium:
514
mg
Fiber:
4
g
Sugar:
7
g
Vitamin A:
596
IU
Vitamin C:
38
mg
Calcium:
33
mg
Iron:
1
mg
Other Baked Ratatouille Recipes
1. Baked Ratatouille Tacos
First, let's talk about the ingredients that you'll need for these tacos. You can use any type of protein, such as chicken, shrimp, or beef, in place of the ratatouille. Be sure to add some fresh vegetables, such as tomatoes or cucumbers, to balance out the heaviness of the ratatouille. Another great option is to use pre-made sauces or salsas in lieu of making your own sauce.
Once you have all of your ingredients assembled, it's time to start cooking! To prepare Baked Ratatouille tacos, start by heating a large skillet over medium heat and adding enough oil or cooking spray to coat the pan. Then add diced onion and garlic cloves and sauté until softened. Add in cubed cooked ratatouille and season with salt and pepper to taste. Cook until heated through, about five minutes. Once everything is cooked through, remove from heat and top with shredded cheese (optional). Serve warm tortillas filled with ratatouille mixture and your favorite toppings!
If you're looking for ideas on how to make Baked Ratatouille even more delicious – without adding extra fat or calories – try using unique spices or substituting different fruits for some of the vegetables in the dish. What are some other great ways that you've enjoyed Ratatouille? Let us know in a comment below!
2. Baked Ratatouille Pizza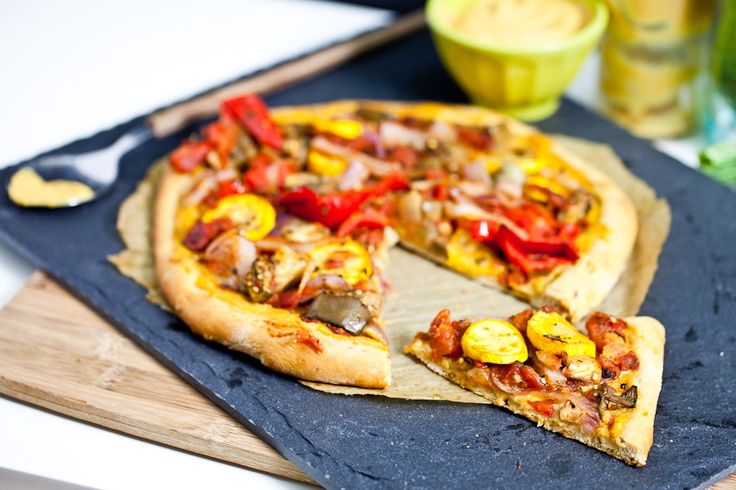 To make ratatouille pizza, start by prepping your ingredients. Start by boiling water in a pot or adding the vegetables to a baking dish, then bake at a high temperature until they are tender and caramelized. Once they are cooked, remove them from the oven and let them cool slightly before assembling your pizza.
For the toppings, choose an array of colorful diced vegetables and herbs that reflect the flavors of ratatouille. Some favorites include red bell peppers, yellow squash, zucchini, tomatoes, onion, garlic cloves, thyme leaves, black pepper flakes, and Parmesan cheese. If you're vegetarian or vegan, be sure to choose substitutes for some of these ingredients that will still give you great flavor.
Once everything is assembled together on your pizza crusts (either homemade or store bought), top with grated cheese and bake at a high temperature until everything is hot and bubbly. Serve up warm and enjoy! Ratatouille pizza is sure to bring out the flavors in this classic Italian dish – so don't wait any longer!
3. Baked Ratatouille Pasta Bake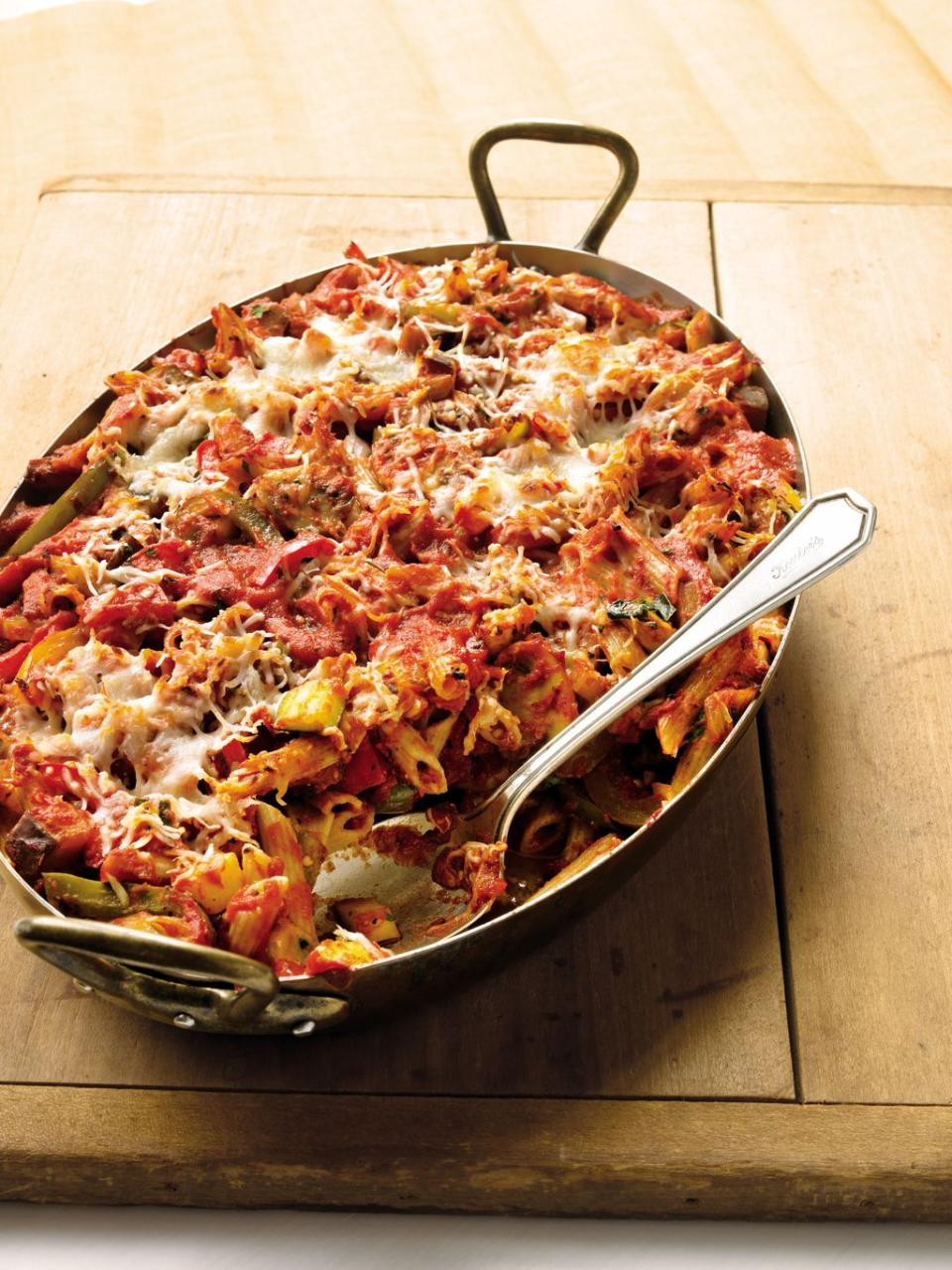 Ratatouille is a delicious and easy dish that can be enjoyed by all. Whether you're new to the recipe or you've made it a thousand times, there are always ways to make it even better. In this section, we will explore some of the best ways to make ratatouille and how to enhance its flavors. We'll also provide a simple yet delicious ratatouille pasta bake recipe that you can follow in the oven. Finally, we'll discuss the benefits of using fresh vegetables in your ratatouille recipe and give you tips on incorporating other ingredients into your dish.
So whether you're looking for an easy and tasty Ratatouille pasta bake or just want to learn more about this classic French dish, read on!
4. Vegetarian Lasagna With Baked Ratatouille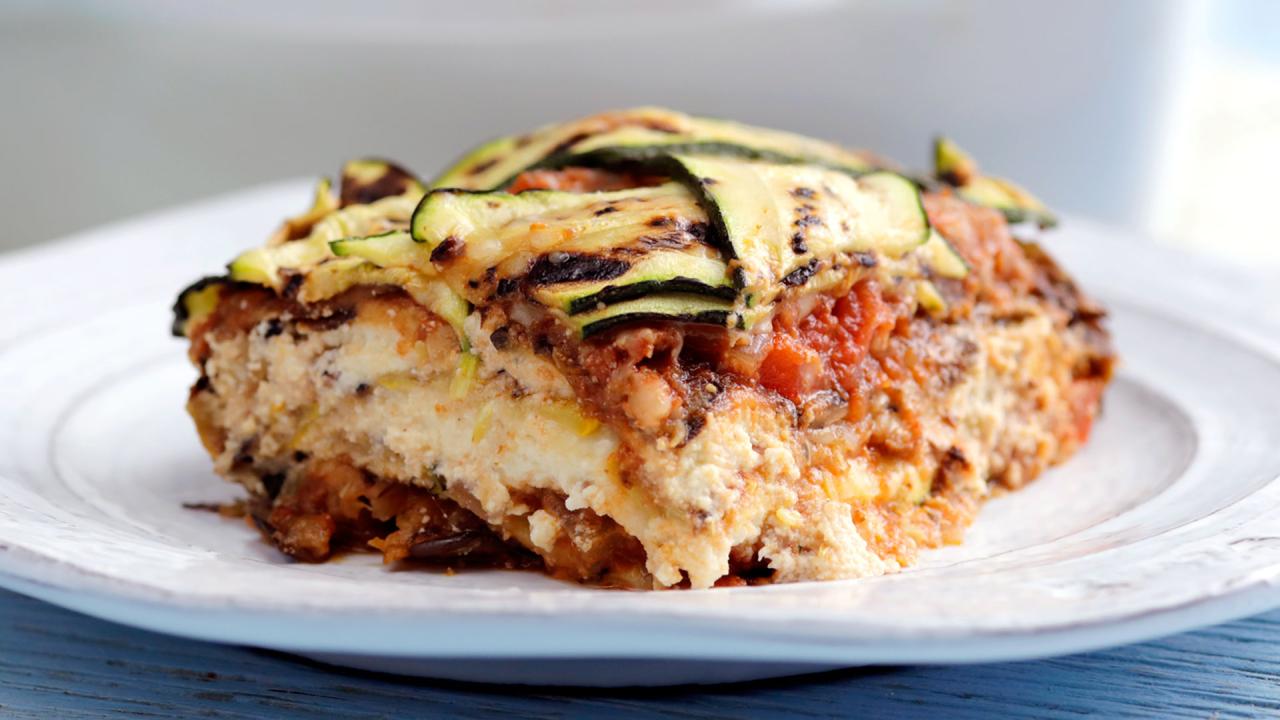 Lasagna is a popular dish, but it can be made even more delicious by adding a layer of roasted ratatouille. Ratatouille is a popular vegetable dish from Italy that is made from layers of diced tomatoes, onions, and garlic. It gives the lasagna a unique and delicious twist that will make your taste buds jump for joy.
This vegetarian lasagna recipe calls for fresh herbs, garlic, diced tomatoes and other flavorful vegetables to be layered in between the pasta sheets. The lasagna can also be served as an appetizer or main dish – it's up to you! In addition to being dairy free and vegan friendly, this recipe is also gluten free and soy free – making it perfect for those with dietary restrictions.
If you're looking for an easy yet high protein meal that will please your guests, then ratatouille is the perfect option. Not only is it delicious, but it's also easy to make – so you can have a freshly made meal in no time at all!
5. Mushroom Risotto With Baked Ratatouille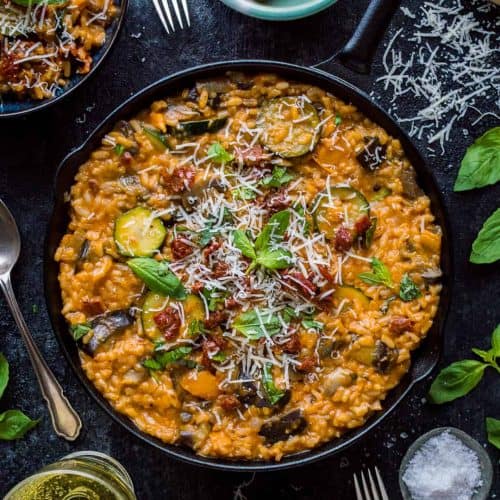 Below, we'll outline the steps that you need to take in order to prepare and bake a perfect Ratatouille. First, preheat your oven to 350 degrees Fahrenheit. Then, layer a ratatouille pan with an onion layer, a zucchini layer, an eggplant layer, and finally a tomato layer. Be sure to evenly distribute the ingredients throughout the pan so that your Ratatouille comes out perfectly cooked every time.
Once your Ratatouille is fully baked, it's time for some flavor enhancement! You can add seasonal vegetables such as mushrooms or celery into your Ratatouille for added flavor and variety. Alternatively, you can transform your Ratatouille into a creamy risotto by incorporating Arborio rice into the mix. And if you're looking for something extra special on top of your Ratatouille, try serving it with a dollop of creamy mushroom risotto on top! With these tips and tricks in mind, you'll be able to enjoy an amazing meal all by yourself or with friends and family members alike.
6. Eggplant Gratin And Baked Ratatouille Gratin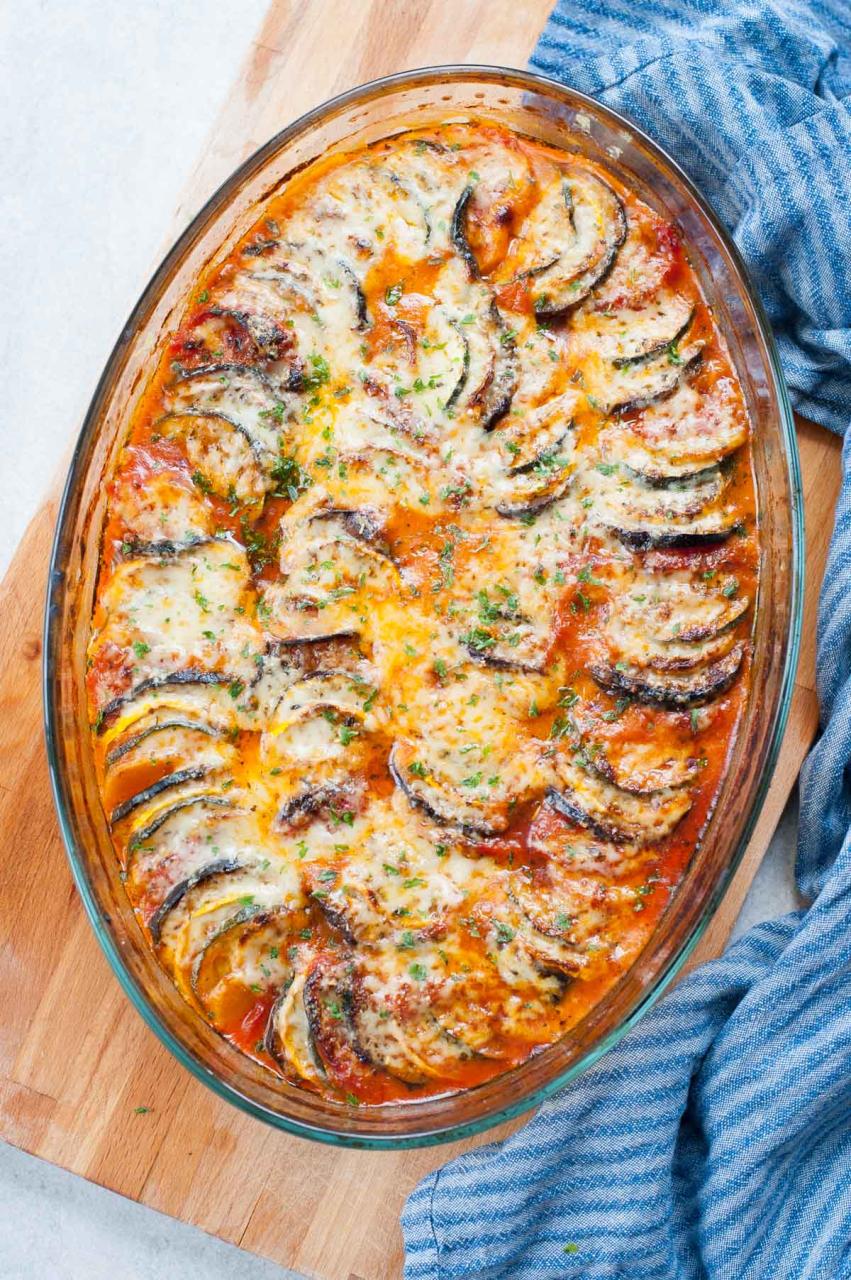 There's Nothing Like A Good Ratatouille Dish, And This Season There Are A Few Great Recipes That You Can Make Using Eggplants As The Main Vehicle. By Using Eggplants As A Vehicle, You Get A Flavorful, Aromatic And Slightly Sweet Dish That Is Perfect For Any Meal. The Combination Of Roasted Garlic And Herbs Really Enhances The Flavors Of The Dish, And You Can Easily Make Modifications To Suit Your Own Preferences Or Dietary Restrictions.
Utilizing Quality Ingredients Really Makes The Difference Between A Good Experimental Dish And An Amazing Meal – In This Case, Ratatouille Dishes Are Definitely Amazing. However, Even If You Don't Have All Of The Required Ingredients On Hand, Don't Despair! Baked Ratatouille Gratin Is A Great Way To Use Up Those Odds And Ends Sitting In Your Fridge While Still Getting That Delicious Ratatouille Flavor. You Can Also Top With Cheese Like Parmesan Or Feta To Take It To The Next Level. So Whether You're Looking For An Easy Recipe Or Something More Experimental – Baked Ratatouille Gratin Is Definitely Worth Trying Out!
FAQS about the Baked Ratatouille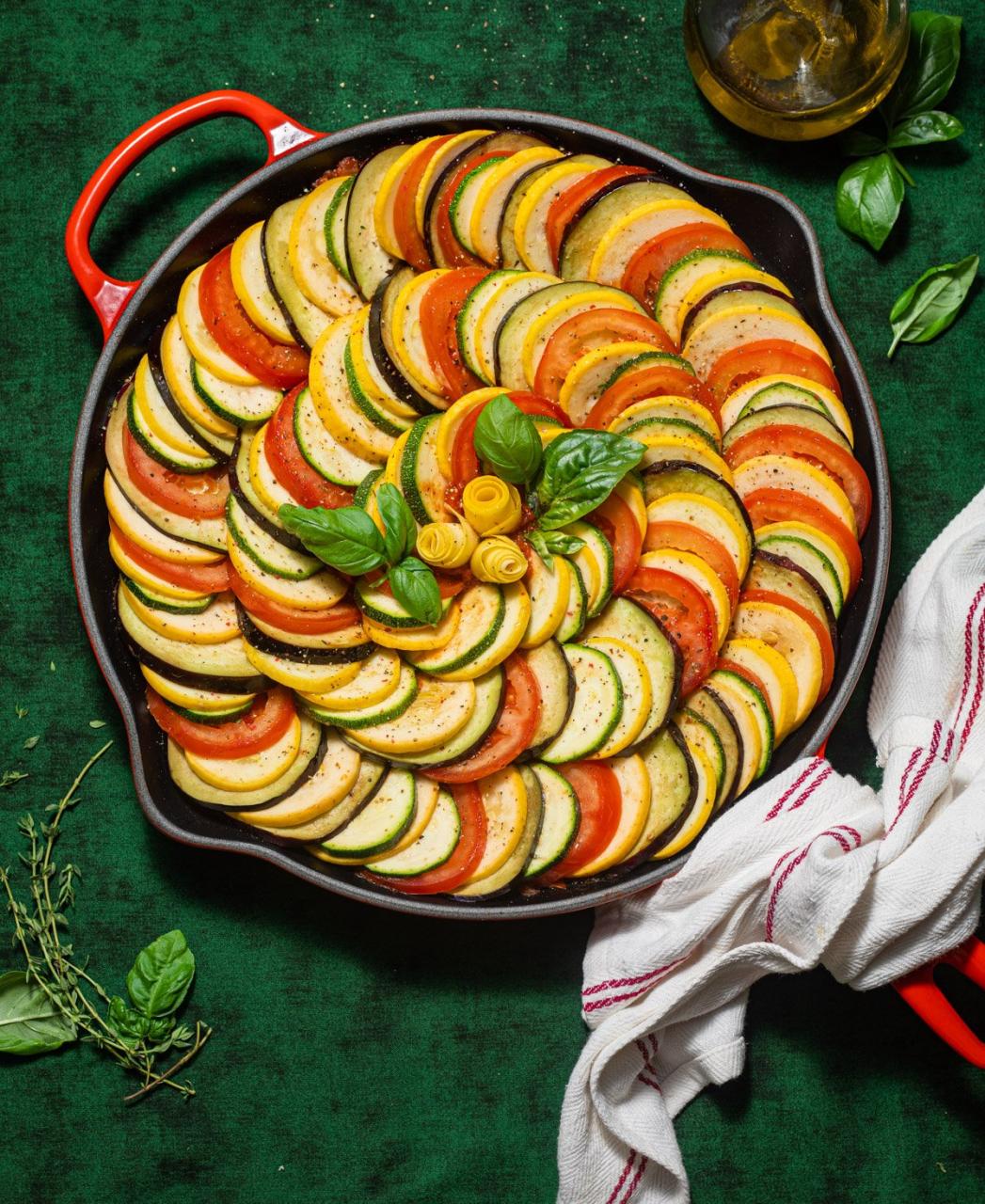 Q: What is the Baked Ratatouille?
A: The Baked Ratatouille is a classic French dish that is typically made with vegetables such as eggplant, zucchini, and tomatoes. It is typically baked in the oven with a variety of herbs and spices, and is often served with a side of bread or rice.Q: How long does it take to make the Baked Ratatouille?
A: The Baked Ratatouille can take anywhere from 30 minutes to an hour to make, depending on the size and number of vegetables used. The dish is typically baked in the oven, so the cook time will also depend on the oven temperature.Q: What are some of the common ingredients in the Baked Ratatouille?
A: Common ingredients in the Baked Ratatouille include eggplant, zucchini, tomatoes, garlic, onion, olive oil, and a variety of herbs and spices. The exact ingredients will vary depending on the recipe, but these are some of the most common.