Satisfy your cravings with a delicious batch of Nutella Chocolate Chip Cookies – bake your own with our tips, tricks, and recipes now!
If you haven't tried Nutella yet, you do not know what you are missing out on.  Nutella is a delicious combination of hazelnut and chocolate. That's it! Soooooo goood with a spoon! Or in cookies too! I love to bake cookies for friends and gatherings since cookies are easy recipes and don't require plates & forks for serving. I baked these up and they were gone every time the plate came back to the kitchen. Good thing I doubled the recipe!
Cook Eat Delicious Rating: These are great cookies for eating alone and maybe sharing if you feel up to it! They don't need chocolate chips at all. I could definitely go without them and maybe next time use white chocolate chips instead? What do you think? The nutella is not as strong as I would like but you know you are eating a nutella cookie when munching them down!
Nutella Chocolate Chip Cookies
Are you looking for the perfect sweet treat to satisfy your cravings? Look no further than Nutella Chocolate Chip Cookies!
Ingredients
1

stick

butter

softened

½

cup

white sugar

½

cup

brown sugar

2

eggs

2

tsp

vanilla

1

tsp

baking soda

1

tsp

salt

2½

cups

flour

⅔

cup

Nutella

1

cup

chocolate chips
Instructions
Preheat oven to 375 degrees.

Cream butter and sugars together until light and fluffy.

Mix in eggs one at a time and vanilla.

Slowly beat in baking soda, salt, and flour.

Stir in nutella.

Fold in Chocolate chips.

Drop dough by the spoonful on baking sheet and bake for 8-10 minutes.

Cool on wire racks.
Notes
Making Nutella Chocolate Chip Cookies Is A Fun And Easy Way To Bring A Little Extra Sweetness To Your Baking. With The Right Ingredients, Perfect Dough, Helpful Baking Tips, And Creative Decorating Ideas, You Can Create Delicious Treats That Will Be Enjoyed By All. From Classic Variations To More Creative Versions Like Frosted Cupcakes Or Ice Cream Sandwiches, There Are So Many Possibilities For Your Next Batch Of Nutella Chocolate Chip Cookies! Now, Go Ahead And Get Baking! Call To Action: Try Out These Tips And Recipes Today To Make Your Own Delectable Nutella Chocolate Chip Cookies!
Nutrition
Serving:
1
serving
Calories:
135
kcal
Carbohydrates:
19
g
Protein:
2
g
Fat:
6
g
Saturated Fat:
4
g
Polyunsaturated Fat:
0.2
g
Monounsaturated Fat:
1
g
Trans Fat:
0.1
g
Cholesterol:
16
mg
Sodium:
122
mg
Potassium:
55
mg
Fiber:
1
g
Sugar:
12
g
Vitamin A:
92
IU
Calcium:
16
mg
Iron:
1
mg
Guidelines For Making The Perfect Dough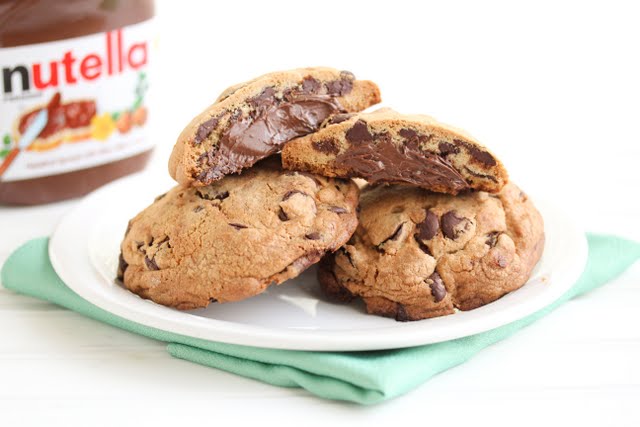 Making the perfect Nutella chocolate chip cookies is a challenge that everyone can enjoy. Follow our guidelines and you'll be baking up a batch in no time!
First, let's talk about preparation and cooking time. These cookies take about 30 minutes to bake, so start cooking your ingredients ahead of time if you want to get them ready quickly. You'll need flour, sugar, baking powder, salt, butter, eggs, and Nutella.
Next, it's important to follow our step by step instructions for making the dough. Be sure to work quickly so that the dough doesn't stick to your hands or the countertops – this will result in tough cookies. Once you have the dough formed, it's time to start adding your ingredients. Add about one-third of the Nutella first and then mix in the flour mixture until everything is well combined. Next add the sugar and baking powder and mix until everything is well combined again. Finally add salt and butter until everything is fully mixed in – you should end up with a soft but firm dough.
Now it's time to roll out your dough on a floured surface or between two sheets of parchment paper before cutting out cookies using a cookie cutter (we recommend ours!). Be sure not to over-knead or else your cookies will be tough and dense. Once they are cut out (or shaped however you prefer), place them on an ungreased baking sheet and bake at 350 degrees Fahrenheit for 8-10 minutes or until they are golden brown on top and tender inside. Enjoy!
Baking Tips For Chocolate Chip Cookies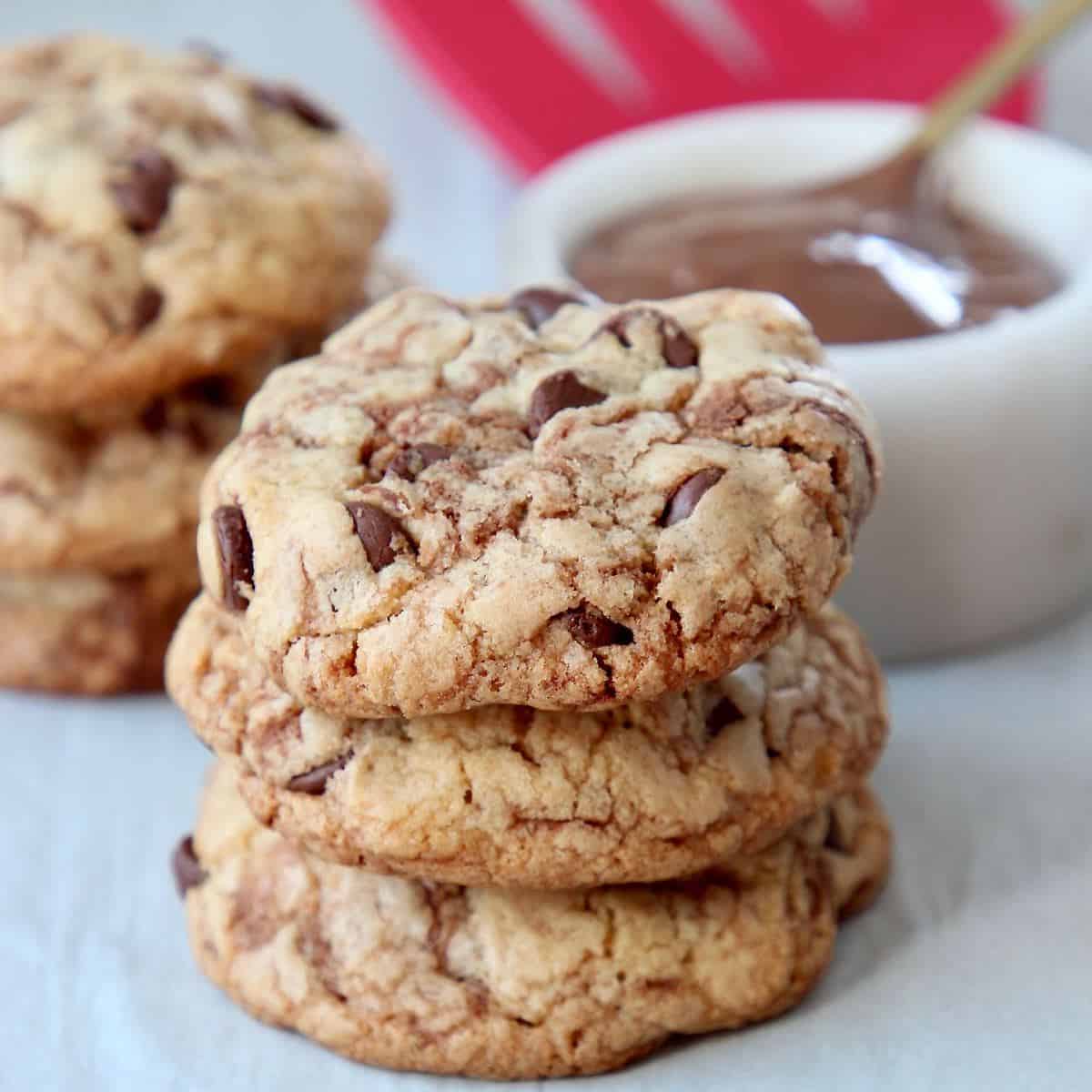 Before getting started, it's important to understand the basics of baking. As chocolate chip cookies are essentially just sugar and flour mixed together, it's essential that you understand the basics of baking before beginning. This means knowing the right temperature for your oven, how long to bake them for, and how to prevent them from becoming dry or crispy. Once you have a basic understanding of baking fundamentals, it's time to learn about the ingredients necessary for Chocolate Chip Cookies perfection.
There are two main ingredients in Chocolate Chip Cookies – sugar and flour – so it's important that you find high quality versions of both if you want great results. For sugar, use either granulated or light brown sugar as these will give your cookies great flavor and sweetness without being too heavy or sweet. For flour, choose either all-purpose or bread flour as these will help to create a fluffy cookie with great texture and chewiness. Finally, make sure that your eggs are room temperature before adding them into the mix – this will help them bind together perfectly and produce lovely golden brown cookies every time!
Once you have all of your ingredients ready, it's time to start mixing together the dough by hand or with an electric mixer. Be sure not to over-mix the dough as this will result in tough cookies. Once everything is combined well (it should be soft but not sticky), shape it into balls (about 1 tablespoon each)before placing on a greased sheet tray and refrigerating for at least two hours (or overnight).
Next step is perfecting your folding technique – try rolling each ball in either cocoa powder or nuts before placing oncookie sheet again Refrigerate for another 30 minutes before cooking at pre-determined oven temperature Gently press down on each cookie with fork once out from oven Enjoy!
Decorating Ideas For Nutella Chocolate Chip Cookies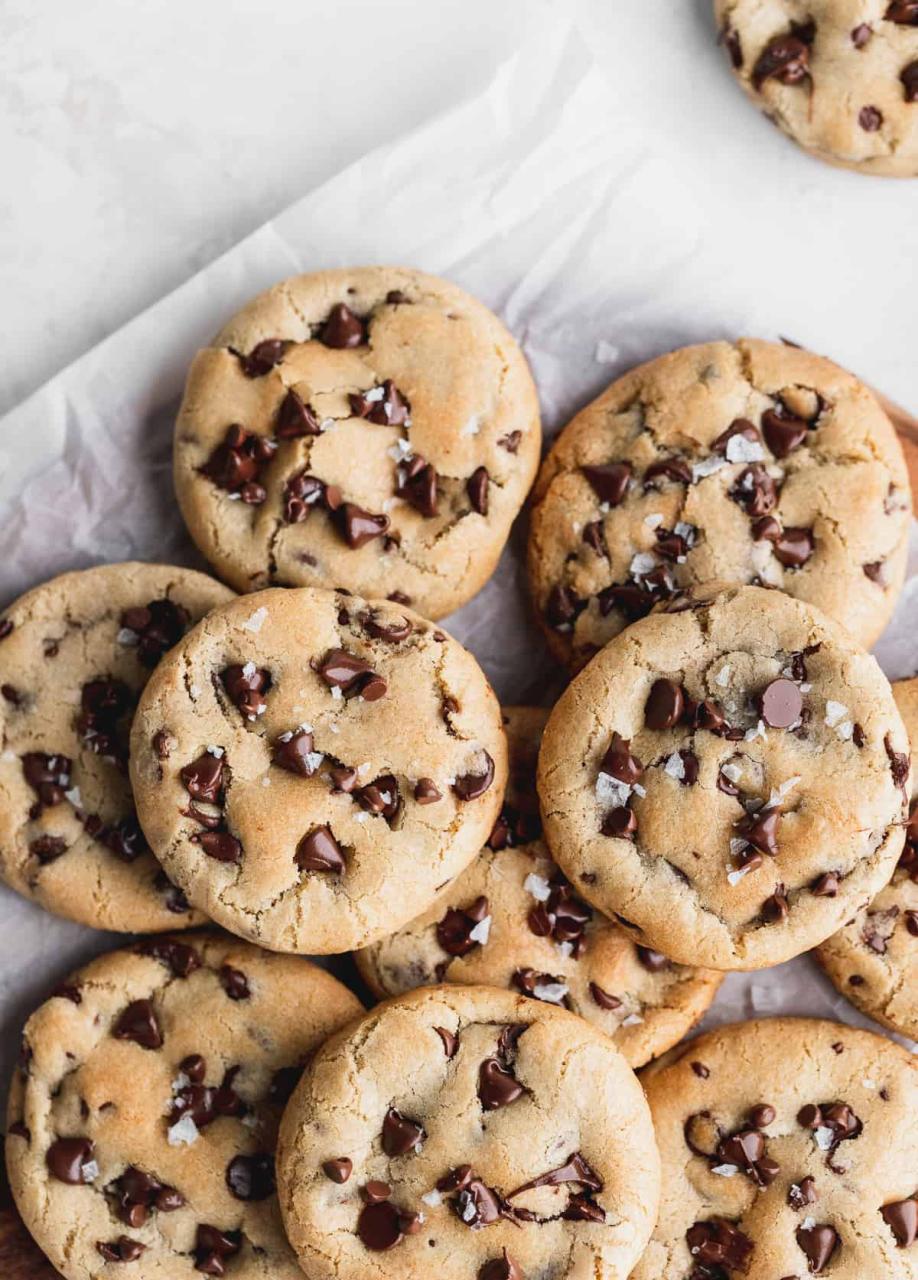 First, experiment with different colors to decorate your cookies. You could use green and red for St. Patrick's Day, for example, or all the different colors of the rainbow for Easter. Additionally, try adding other ingredients like almond and hazelnut to make them more interesting. Then use Nutella as a topping instead of regular chocolate chips to add a unique flavor. Finally, create a design on top of the cookies using food coloring or icing. For an extra creative touch, mix chopped nuts with the cookie dough before baking to give them a nice crunchy texture.
If you want even more excitement in your life, try adding cocoa powder to the cookie dough for an extra intense chocolatey flavor. Or if you're feeling festive (and who isn't at Christmas?), drizzle melted Nutella on top of the cookies instead! Finally, sprinkle sugar pearls or other small candies on top for added decoration. And don't forget – if you're feeling especially naughty – add a marshmallow in the middle for an extra sweet surprise!