Take your breakfast to the next level with this easy-to-follow recipe for delicious banana crumb muffins – bake them today and make your morning a little sweeter!
The warm scent of baking bread fills a house so nicely. When my Dad would bake Banana Bread the spices would envelop you, making the mouth water! A good banana bread recipe is a must for any baker. It must be moist and spiced just right, all the while not losing any banana flavor. I love to taste the banana and I don't mind banana 'chunks' in my banana breads!
My Dear Husband has an issue with Bananas that dates back to his childhood. So I didn't want to make some loaves of Banana bread and finish them all on my own. I decided for mini-muffins; that way I can freeze them and eat them when I please.
Krithi's Kitchen is hosting Healing Foods event for this month. The theme as you may have guessed is Bananas. This is delicious event was started by Cooking with Siri. I am excited to feature Bananas and be part of this food blog event.
Cook Eat Delicious Rating: Easy recipe to cook & bake. They taste delicious especially if you love banana bread. You can still use this recipe to bake a bread loaf or regular size muffins. I love mini-muffins but you do end up eating more than you think! I will add more crumb topping for next time. This recipe is a keeper.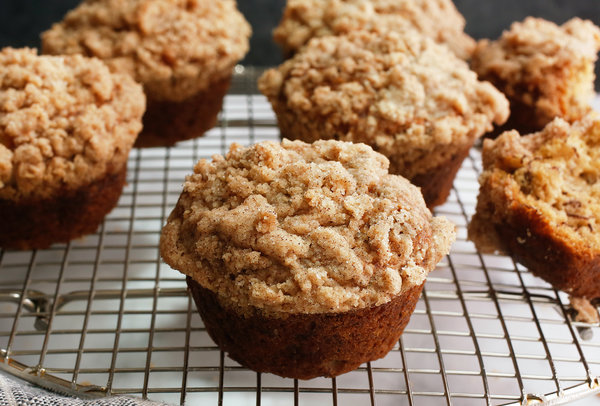 Banana Crumb Muffins
Start your day off right with a delicious breakfast! Banana crumb muffins are a great way to do just that.
Ingredients
1½

cups

all-purpose flour

1

tsp

baking soda

1

tsp

baking powder

½

tsp

salt

3-4

ripe bananas

¾

cup

white sugar

1

egg

⅓

cup

melted butter
Crumb Topping:
⅓

cup

packed brown sugar

2

tbsp

all-purpose flour

⅛

tsp

ground cinnamon

1

tsp

butter
Instructions
Gather all your ingredients together and preheat oven to 375.

Lightly grease muffin cups or line with muffin liners.

In a large bowl, mix first four ingredients together.

In another bowl, beat bananas, sugar, egg, and melted butter together.

Mix banana mixture into the flour bowl until just combined.

In a small bowl combine all the ingredients for the crumb topping.

Mix until coarse.

Spoon batter into muffin pan and sprinkle crumb topping on top.

Bake 18-20 minutes or until toothpick comes out clean.

Cool on wire rack.
Notes
Banana crumb muffins are the perfect way to start your morning with a delicious and nutritious breakfast. With just a few simple ingredients and easy steps, you can make these muffins at home in no time. You can use different kinds of toppings and experiment with ingredients to make the recipe uniquely yours. This recipe is sure to be a hit, so why not try it out today? You won't regret it! Call to action: Try making banana crumb muffins today for a delicious morning start!
Nutrition
Serving:
1
muffin
Calories:
106
kcal
Carbohydrates:
19
g
Protein:
1
g
Fat:
3
g
Saturated Fat:
2
g
Polyunsaturated Fat:
0.2
g
Monounsaturated Fat:
1
g
Trans Fat:
0.1
g
Cholesterol:
14
mg
Sodium:
137
mg
Potassium:
69
mg
Fiber:
1
g
Sugar:
11
g
Vitamin A:
103
IU
Vitamin C:
1
mg
Calcium:
16
mg
Iron:
1
mg
Tips For A Delicious Morning Start With Banana Crumb Muffins!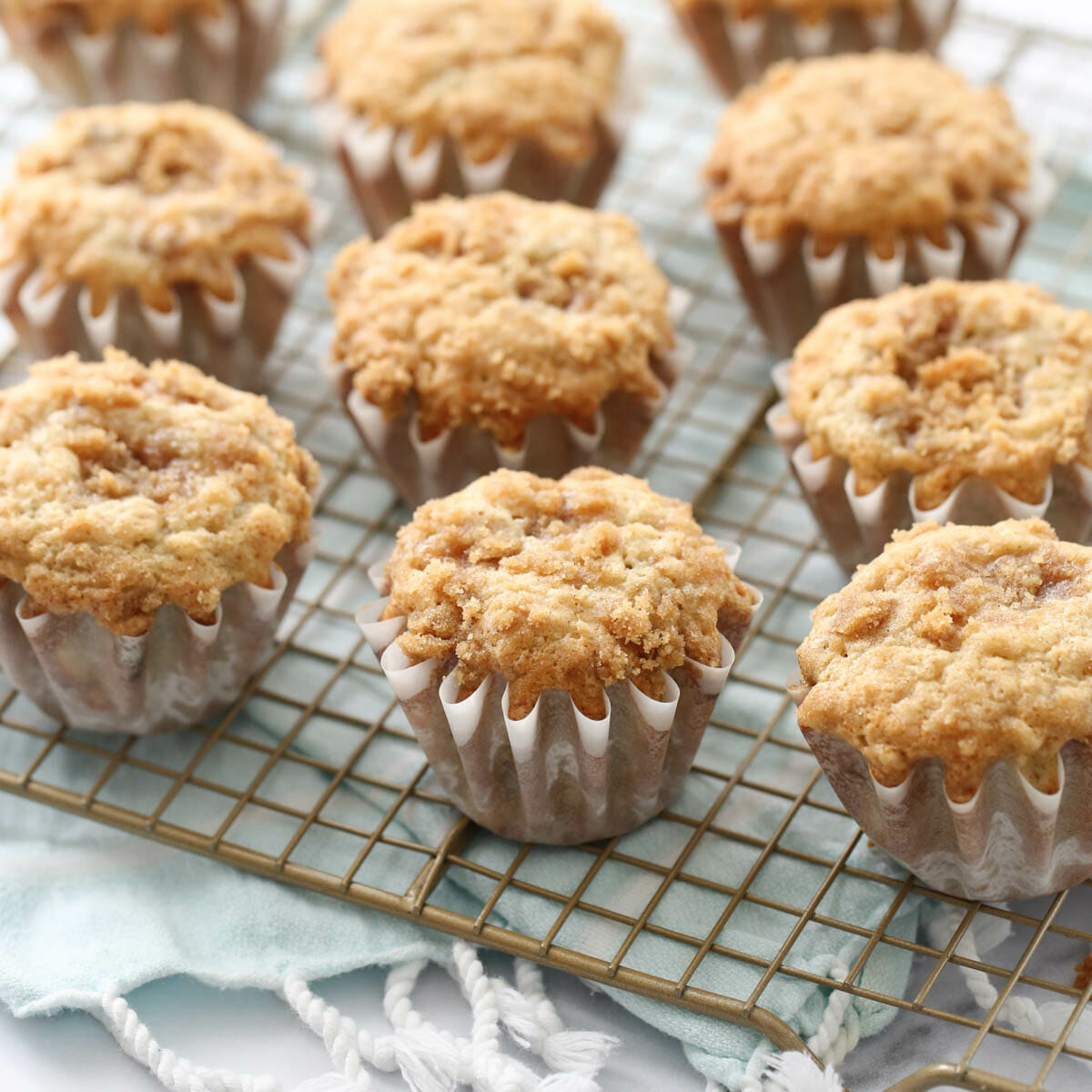 First And Foremost, Use Ripe Bananas For Optimum Flavor. Bananas That Are Over-Ripe Will Have A Sour Taste, Whereas Bananas That Are Just About Ready Will Have A Sweet And Lovely Flavor.
Next, Learn The Right Combination Of Sugar, Butter, And Other Ingredients To Bring Out The Perfect Sweetness In Your Muffins. Too Much Sugar Can Result In An Overly Sweet Muffin, While Too Little Sugar Can Leave Them Bland And Tasteless. Find A Balance That Works Best For You!
To Top Off Your Banana Crumb Muffins, Add A Delightful Crumb Topping That's Sure To Please. The Right Combination Of Ingredients – From Nuts To Spices – Will Give Each Muffin Its Own Unique Flavor Profile. Be Creative When It Comes To Creating Your Own Toppings – Try Fruits Such As Blueberries Or Raspberries Mixed In With Cinnamon Or Nutmeg For An Interesting Twist On This Classic Breakfast Item! And Don't Forget – Store Any Leftovers In An Airtight Container So They Stay Fresh Throughout The Morning!
Variations To Make Banana Crumb Muffins Uniquely Yours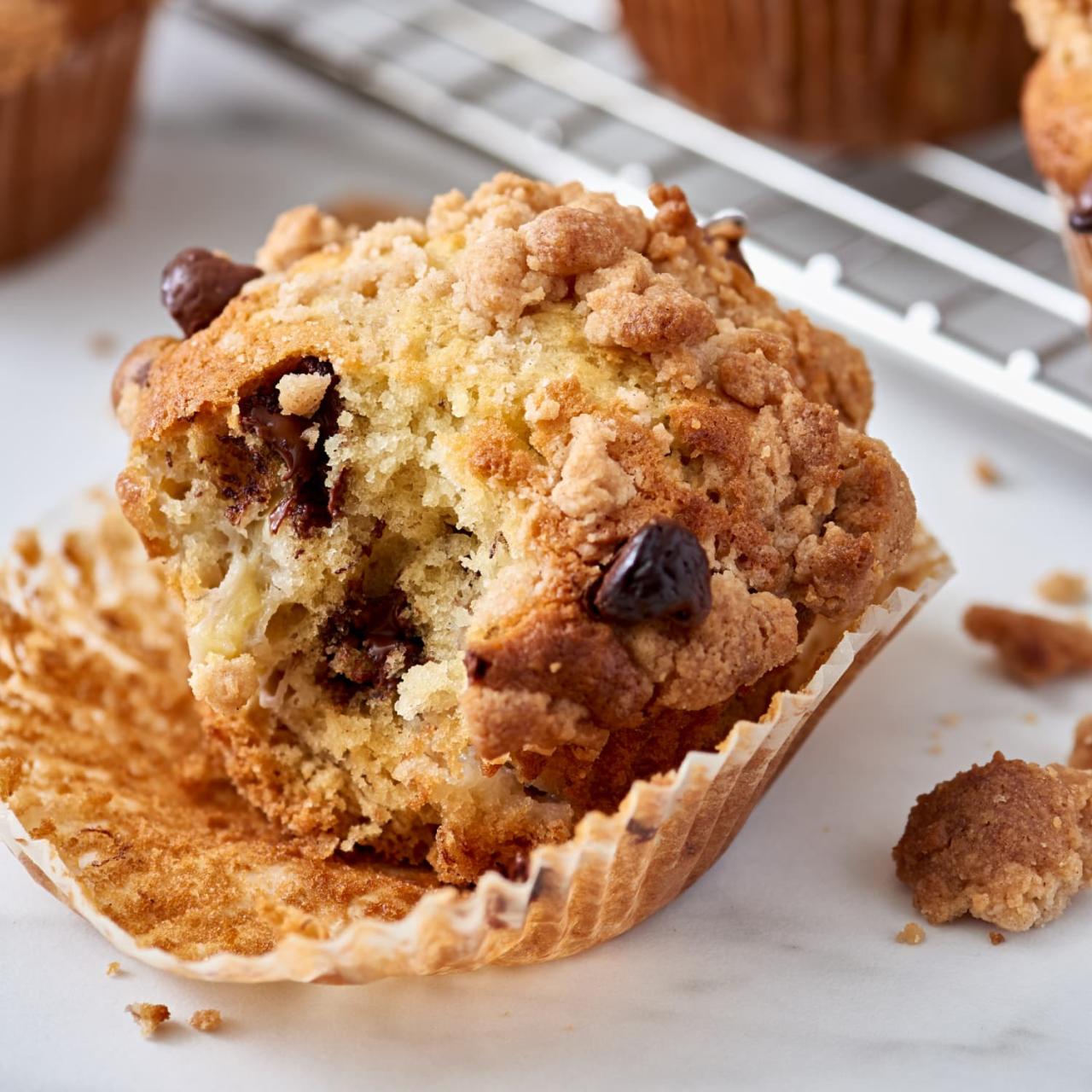 First, let's take a look at some of the different flavors that you can add to your muffins. Try adding chocolate chips, nuts, or even fruit for a sweet and fruity flavor combination. Be sure to adjust the baking times accordingly based on the size of your muffin tin – larger muffins will need longer baking times than smaller ones. Finally, top your banana crumb muffins with a sprinkle of cinnamon sugar and enjoy!
If you're looking for something more substantial than just a snack, consider making your own banana crumb muffins using ingredients like eggs or dairy. By adding these ingredients into the batter, you'll create delicious and nutritious breakfast treats that will keep you going all morning long. Experiment with different baking times and oil combinations until you find what works best for your particular muffin tin size and flavor preferences. Top them off with a sprinkle of cinnamon sugar before storing in an airtight container in order to keep them fresh all week long. And if possible, try incorporating dark chocolate chips into your batter for an extra bit of goodness!
Topping Suggestions For The Perfect Finish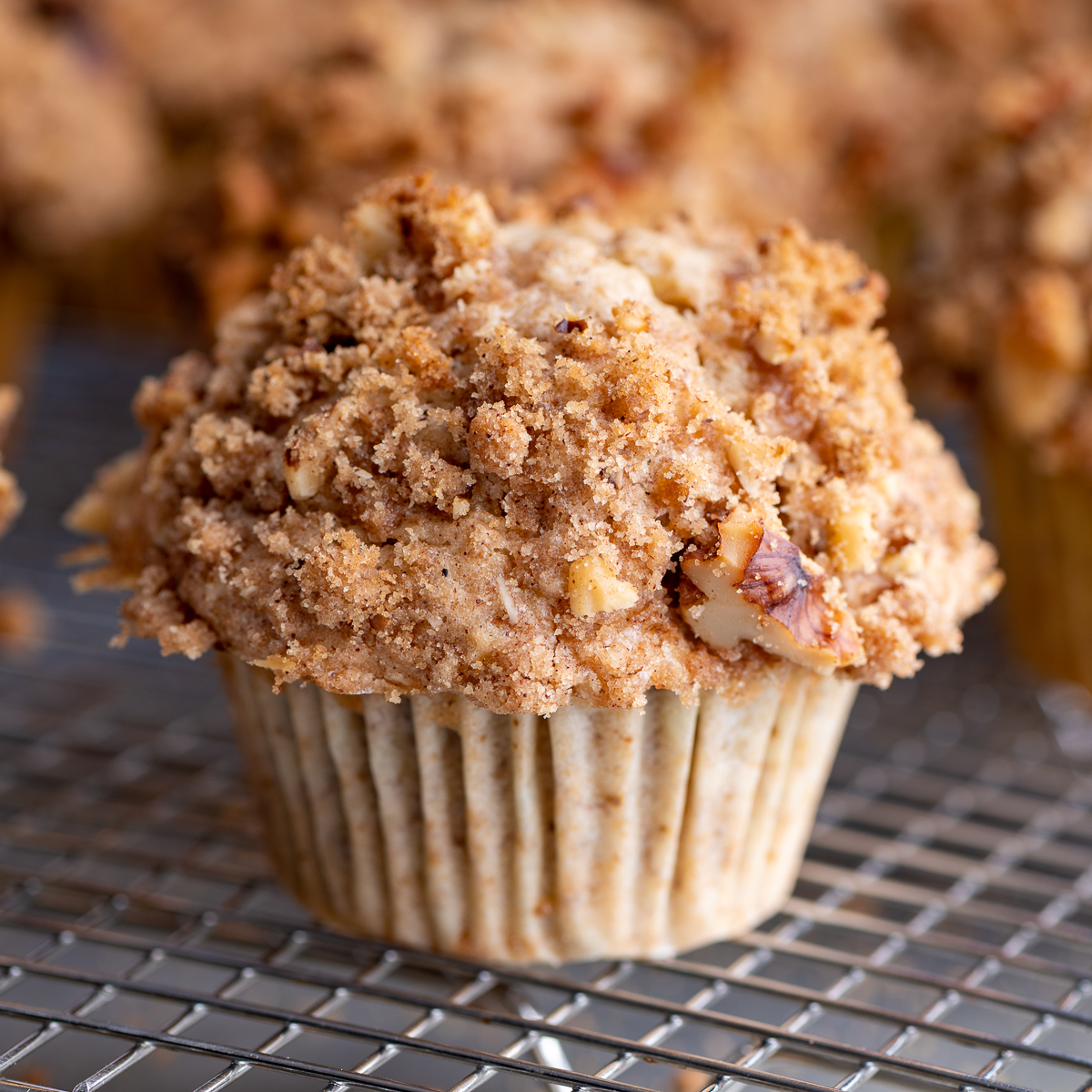 Topping Ideas for the Perfect Finish:.
1. Nutella: Obviously one of the most popular toppings for banana muffins, Nutella provides a delicious and creamy consistency that is perfect for these breakfast treats. You can also experiment with different variations such as using hazelnut or almond milk instead of regular milk to make them even more flavorful.
2. Banana: Another classic favorite, bananas are sweet enough on their own but they also add a slightly nutty flavor to your muffins which can be really enjoyable. Try adding mashed bananas or sliced bananas as a layer in between the batter and the top layer of your muffin before baking. This will add extra moisture and flavor while also providing some texture!
3. Blueberries: If you're looking for something a little bit more fruity than banana or nutty, try topping your muffins with fresh blueberries instead! These little berries are tart but sweet at the same time, so they're perfect for adding an extra punch of flavor to your morning pastry. You could also consider using wildflower honey or maple syrup as toppings – both would provide amazing flavors that would pair perfectly with these juicy berries!
4. Hempseed: Another great option if you're looking for something protein-rich and healthy is hempseed! Hempseeds are high in both omega-3 fatty acids and fiber which makes them an excellent choice as a topping on vegan or gluten-free muffin recipes (or any other baked good!). Simply mix them into the batter before baking, or sprinkle them on top after baking is complete – they'll be delicious all ways around!
5. Seeds: If you'd like something crunchy on top of your banana crumb muffins, try scattering some seeds overtop! This includes things like sunflower seeds, pumpkin seeds, chia seeds – basically anything that has nutritional value that you might enjoy eating raw or sprinkled on top of breakfast foods like this!
6. Chocolate Chips: Who doesn't love chocolate chips? They provide sweetness along with added richness from the chocolate chips themselves – it's hard not to love 'em when they're sprinkled overtop of your morning treat! You could also try variations like pairing them with nuts (like almonds) before baking.