Satisfy your taste buds with this scrumptious Vegetable Pot Pie – try it now to impress your friends and family!
Growing up I used to love to buy those individual pot pies in the freezer section. Then I grew up a little more and would buy the large deep dish ones from Costco. Oh! I remember them being so good!!! And now? Well, I have graduated into adulthood & cooking, and bake up my own pot pies. I can't even believe that I use to eat those frozen ones! I love this recipe because you can really put whatever you want in it. This is a veggie pot pie but you can add some already cooked chicken to it if you want.
Cook Eat Delicious Rating: The sauce is the deal breaker. It is creamy, smooth, flavorful, and thick. No matter what vegetables you add in here it will taste delicious. The crust is so flaky and crisp against the soft but firm vegetables. I made my own crusts using my time tested pie crust recipe, the same I use for sweet pies, just minus the sugar. But you can buy some already made pie crust to make this recipe that much more easy for you. This is the perfect recipe for a chilly night or when you just want some comfort food!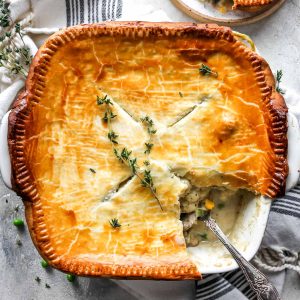 Vegetable Pot Pie Recipe
Are you looking for an easy, delicious, and veggie-packed meal? Look no further than this vegetable pot pie recipe! With a flaky, buttery crust and a flavorful filling made from fresh vegetables, this vegetable pot pie is sure to become a favorite.
Ingredients
3

carrots

sliced

1

cup

green beans

sliced

5

celery stalks

sliced

3

potatoes

cubed

1½

cup

peas

1

stick of butter

3

cloves

Garlic

minced

1

small oven

diced

1

cup

flour

1

tsp

salt

1

tsp

black pepper

2

tsp

dried basil

2

tsp

dried parsley

⅔

cup

milk

1½

cup

chicken broth

1

egg yolk

2

tbsp

milk

2

Pie Crusts
Instructions
Preheat oven to 400 degrees F.

In a pot, add in carrots, green beans, celery, potatoes, and peas.

Cover with water and boil for 10 minutes.

Drain.

In a pan, melt down butter with onions and garlic for 4 minutes.

Whisk in flour, salt, pepper, basil, and parsley.

Stir in milk and chicken broth and simmer over heat until thick, whisking occasionally.

Place vegetables in bottom pie crust and pour sauce over.

Cover with second crust and make 4 slits on top.

Whisk egg yolk and milk together and brush on top of pie crust.

Bake for 30 minutes or until crust is golden brown.

Cool for 10-15 minutes before serving.!
Notes
Vegetable Pot Pie Is A Delicious And Easy-To-Make Dish That Can Be Enjoyed By Both Vegetarians And Meat Eaters. It Is A Great Way To Use Up Any Leftover Vegetables In The Refrigerator, Making It An Economical Meal Option. With Its Flaky Crust And Flavorful Filling, Vegetable Pot Pie Is Sure To Satisfy Even The Pickiest Of Eaters!
Nutrition
Serving:
1
serving
Calories:
377
kcal
Carbohydrates:
56
g
Protein:
9
g
Fat:
13
g
Saturated Fat:
4
g
Polyunsaturated Fat:
2
g
Monounsaturated Fat:
6
g
Trans Fat:
0.004
g
Cholesterol:
28
mg
Sodium:
665
mg
Potassium:
631
mg
Fiber:
6
g
Sugar:
5
g
Vitamin A:
4217
IU
Vitamin C:
30
mg
Calcium:
84
mg
Iron:
3
mg
Tips On Assembling Vegetable Pot Pie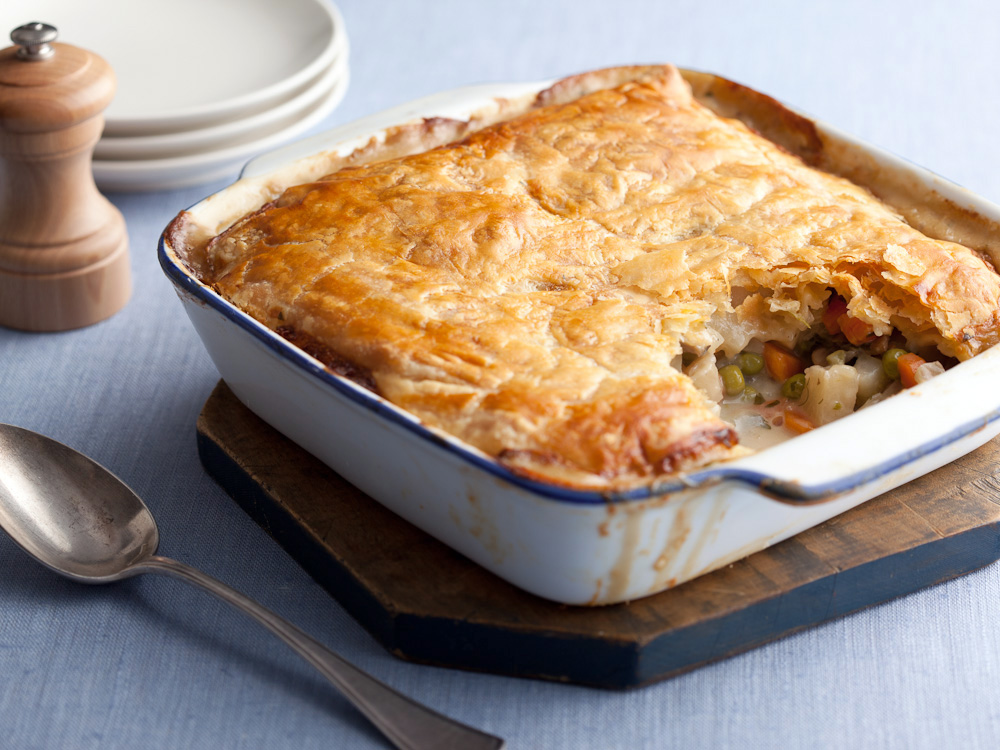 There's nothing like a delicious, flaky pie crust, and this Vegetable Pot Pie recipe is sure to please. In this recipe, we'll outline the steps needed to make the perfect crust for your pot pie. First, preheat your oven to 400 degrees Fahrenheit. Then, mix together two cups of flour, one teaspoon of salt, and one teaspoon of sugar in a bowl. Add in two tablespoons of cold butter and use your hands to work the butter into the flour mixture until it resembles coarse crumbs.
Next, fill a 9-inch pie pan with water and place it on the bottom rack of your oven to heat up while you prepare the filling. In a large bowl or crockpot, combine one cup of vegetable broth or vegetable juice with one can (14 ounces) of diced tomatoes or tomato sauce, one onion chopped fine, two cloves garlic minced (or pressed), one tablespoon olive oil or vegetable oil, two teaspoons dried thyme leaves or 1/2 teaspoon dried thyme flakes dissolved in 1/4 cup warm water, one cup uncooked white rice or Japanese-style risotto rice, two cups frozen mixed vegetables such as peas-corn-carrots, one teaspoon apple cider vinegar, five cups shredded fresh or frozen mixed vegetables such as broccoli-cauliflower (if using frozen vegetables, thaw them before adding them to the crockpot), salt and pepper to taste, one tablespoon psyllium husk meal (available at health food stores), four tablespoons cornstarch dissolved in 2 tablespoons water, and four cups low-sodium vegetable broth. Stir everything together well and set aside.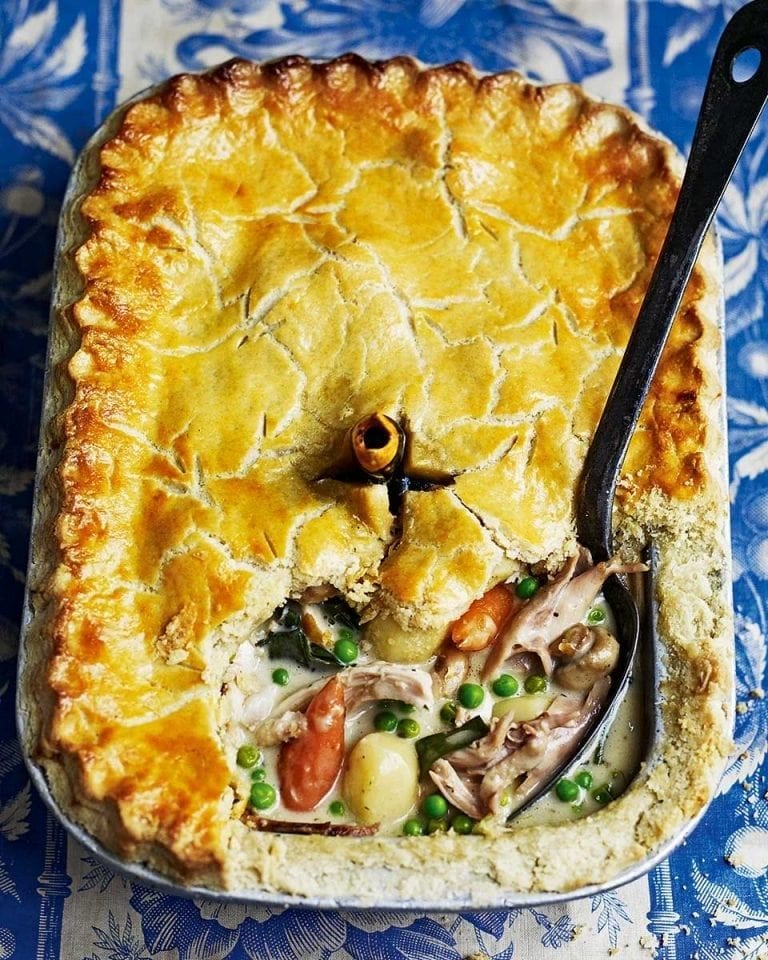 To make the crust for your pot pie: On a lightly floured surface roll out the dough into an 8-inch circle that is slightly larger than your pie dish. Trim off any excess dough with a sharp knife. Transfer the dough to your prepared pie dish and gently press it into shape with your hands. Trim any excess dough from around the edge of the dish with a sharp knife. Prick several times with fork tines if desired. Bake at 400 degrees Fahrenheit for 10 minutes before reducing oven temperature to 375 degrees Fahrenheit and continuing baking for 20 minutes until crust is golden brown and sounds hollow when tapped.(If using phyllo dough: Preheat oven 350 degrees Fahrenheit before rolling out pastry; line 9×13 inch baking sheet with parchment paper; spread phyllo dough on top; bake for 10 minutes).) Allow Pie Crust Cool Before Making Filling.)
FAQs about the Vegetable Pot Pie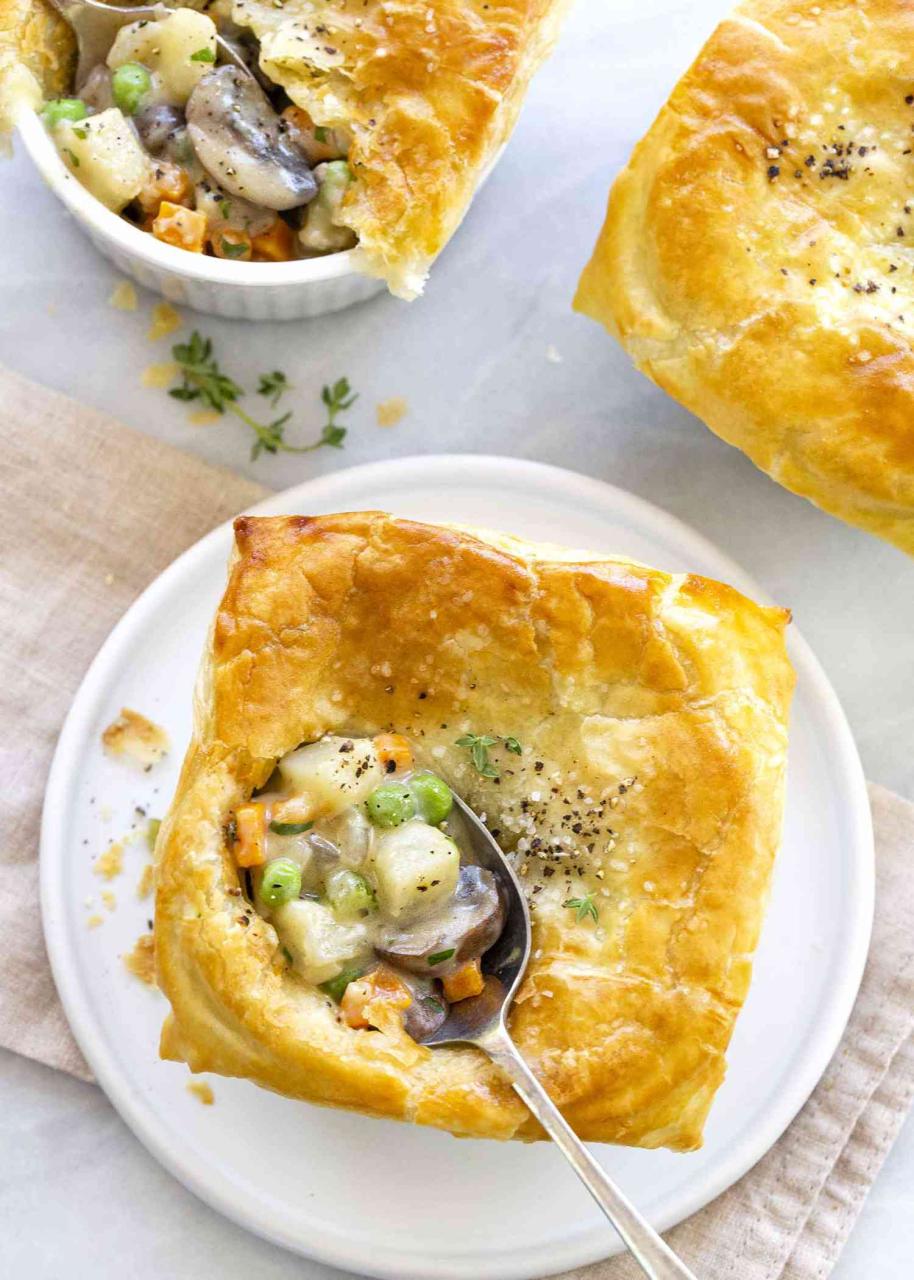 1. What is the Vegetable Pot Pie?
The Vegetable Pot Pie is a savory pie made with a variety of vegetables, including potatoes, carrots, peas, and corn. The pie is typically covered with a flaky pastry crust, and can be served either hot or cold.
2. What are the benefits of eating a Vegetable Pot Pie?
The Vegetable Pot Pie is a nutritious and satisfying meal that is packed with vitamins and minerals. The vegetables in the pie provide a good source of fiber, while the pastry crust adds some protein and healthy fats.
3. How can I make sure my Vegetable Pot Pie is healthy?
To make sure your Vegetable Pot Pie is healthy, use fresh or frozen vegetables instead of canned, and choose a whole wheat pastry crust. You can also lighten up the filling by using low-fat milk or vegetable broth.