Bake delicious chocolate chip cookies at home with our step-by-step instructions – try it now for the perfect treat every time!
What really makes the perfect chocolate chip cookie? Crunchy on the outside but soft on the inside? Chewy all the time? Nuts? A good chocolate chip to cookie ratio? I guess it depends on the person. But I believe that anyone who loves chocolate chip cookies will love this recipe. This is the PERFECT chocolate chip cookie recipe, seriously. This easy recipe is great for an afternoon snack or storing in the fridge or freezer too.
Cook Eat Delicious Rating: YUM, YUM, YUM! Delicious. Like seriously, finger licking good chocolate chip cookies. I cannot believe how good these are, and this is coming from someone who honestly doesn't care for cookies, especially chocolate chip cookies. They have a nice crisp edge to them but still soft and chewy. They don't turn hard over time but keep that firm softness. These cookies are perfect for ice cream sandwiches as well, yup, you heard me correctly. Do no pass up trying this, you won't regret it!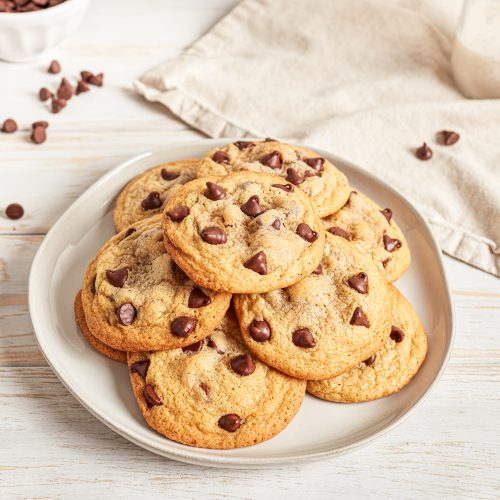 Chocolate Chip Cookies
Baking chocolate chip cookies from scratch is a classic baking activity that can be enjoyed by bakers of all skill levels. Not only is it fun, but you also get to enjoy a delicious treat at the end!
Ingredients
2

sticks

Butter

softened

1

cup

white sugar

1

cup

brown sugar

2

eggs

2

tsp

vanilla extract

3

cups

flour

1

tsp

baking soda

2

tsp

hot water

1

tsp

cream of tartar

1

tsp

salt

2

cups

chocolate chips

semisweet
Instructions
Preheat oven to 350 degrees.

Cream together butter and sugars.

Beat in the eggs one at a time.

Stir in Vanilla.

Stir baking soda into hot water until dissolved and add to batter.

Add in salt and cream of tartar.

Mix in flour until just combined.

Fold in chocolate chips.

Drop by tablespoons on a cool cookie sheet and bake for 10 minutes.

Cool on a wire rack.
Notes
Making the perfect cookie is both a science and an art. With the right ingredients and tools, step-by-step instructions, tips for perfection, variations to customize your treat, storage and serving suggestions, and troubleshooting for common baking mistakes, you can achieve a delicious result every time. So, roll up your sleeves and get baking! Try out these classic cookies today for an unbeatable treat that will be sure to please all of your friends and family.
Nutrition
Serving:
1
serving
Calories:
136
kcal
Carbohydrates:
20
g
Protein:
1
g
Fat:
6
g
Saturated Fat:
4
g
Polyunsaturated Fat:
0.2
g
Monounsaturated Fat:
1
g
Trans Fat:
0.2
g
Cholesterol:
17
mg
Sodium:
106
mg
Potassium:
50
mg
Fiber:
0.2
g
Sugar:
13
g
Vitamin A:
128
IU
Calcium:
13
mg
Iron:
0.4
mg
Tips For Perfect Cookies Every Time
Making chocolate chip cookies is a favorite activity for many people, and it's easy to make them at home if you follow the right tips. The recipe that we'll be using is simple, and all you need are some basic ingredients. However, there are a few things to keep in mind when making these delicious cookies.
First, understand the basic recipe for chocolate chip cookies. Make sure that your dough is soft and pliable, and that the ingredients are properly combined. Second, be aware of any dietary restrictions that you may have – like gluten free baking. Third, be sure to use high quality butter in order to achieve an impeccable texture. Fourth, preheat your oven before beginning to bake your cookies so that they will cook evenly. Fifth, adjust baking time for different cookie sizes so that they will be done at the same time – even if your oven runs hot or cools down during baking. Sixth, let the cookies cool completely before removing them from the oven so that they will not stick together. Finally, add other ingredients such as nuts or spices to customize your cookies exactly how you want them! By following these simple tips for perfect chocolate chip cookies every time, you'll be able to create delicious treats that everyone in your household will love.
Variations On The Classic Recipe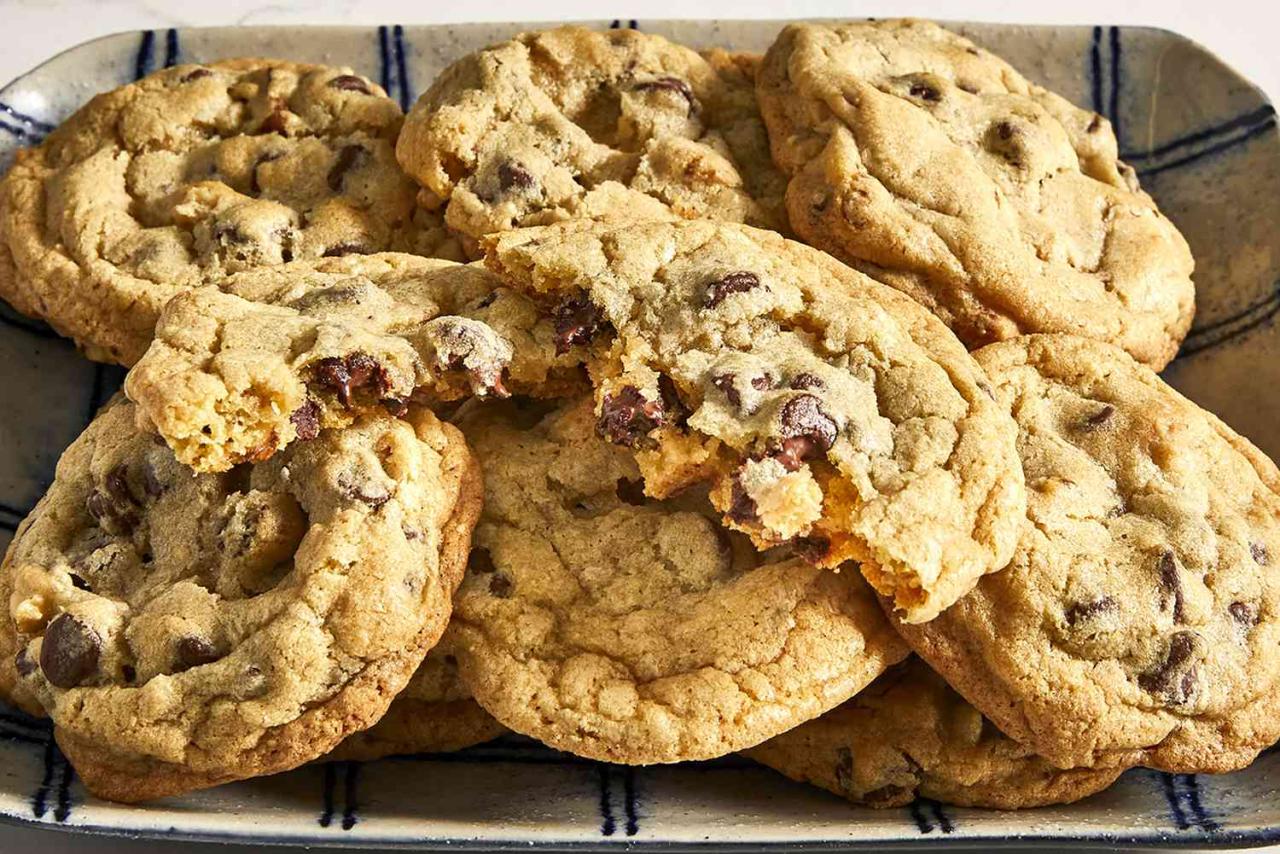 There are many ways to make a chocolate chip cookie. Some recipes use only butter, while others use a combination of butter and shortening. Some recipes use brown sugar, while others use only granulated sugar. And some recipes add an extra egg to the dough to make it more cake-like, while others keep the dough more dense.
But no matter what variations you make to the classic chocolate chip cookie recipe, they'll always be a favorite. Whether you like your cookies chewy or cakey, buttery or not, there's a chocolate chip cookie recipe out there for you. So go ahead and experiment until you find your perfect cookie.
1. White Chocolate Macadamia Nut Cookies
2. Oatmeal Raisin Cookies
3. Peanut Butter Chocolate Chip Cookies
4. Double Chocolate Chip Cookies
5. Coconut Chocolate Chip Cookies
6. Almond Joy Cookies
7. Caramel Chocolate Chip Cookies
8. M&M Cookies
9. Chocolate Chip Pecan Cookies
10. Triple Chocolate Chip Cookies
11. Chocolate Chip Cookie Dough Brownies
12. Snickerdoodle Chocolate Chip Cookies
13. Red Velvet Chocolate Chip Cookies
14. Chocolate Chip Shortbread Cookies
15. White Chocolate Cranberry Cookies
Storage And Serving Suggestions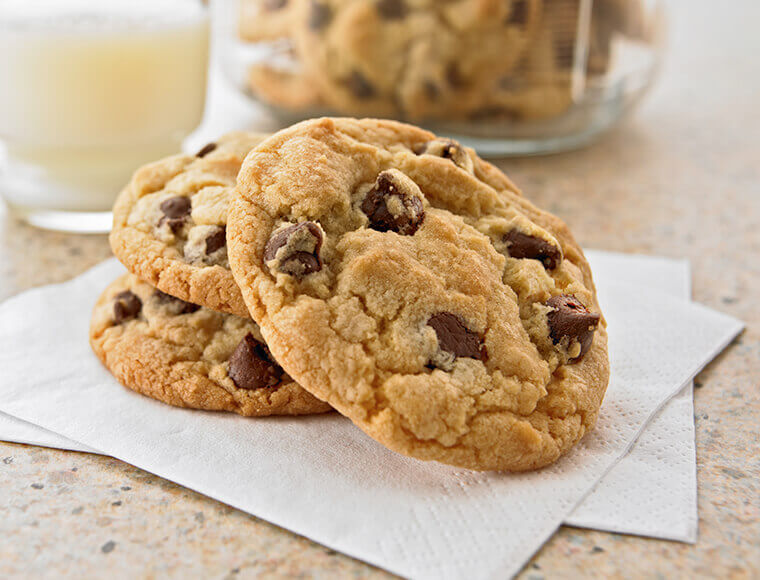 Making delicious chocolate chip cookies is simple with the right ingredients and techniques. All you need are some chocolate chips, a bowl, an oven, and some patience. Here are our top tips for making the perfect cookies every time:.
For variety in your chocolate chip cookies, try using different types of chips. Some favorites include semi-sweet, dark, milk chocolate, and white chocolate chips. Be sure to use a variety of brands so you can get the best flavor possible.
To add more flavor and depth to your cookies, temper the chocolate before adding it to the batter. Tempering allows the chocolate to become melted but still retains its shape so it doesn't spread out during baking. This also helps to increase flavor and makes for Cookies with a bit more complexity than if you simply used unsweetened cocoa powder in your recipe.
When it comes to ingredients, make sure that you're using high quality cocoa powder and good quality butter or margarine. These ingredients will help create Cookies with a rich texture and intense flavor that won't be masked by other flavors in your food. Use baking soda or baking powder as needed if your dough is too wet or dry – but don't overdo it! Overbaking will result in tough cookies that are difficult to chew.
Finally, don't forget about storage and serving tips! Store Cookies at room temperature for up to two days or in the fridge for up to four days (stored in an airtight container). For best results when re-heating them, allow them to come back to room temperature before serving them again (this will help prevent sticking). When hosting an event or party where Cookies are a main course item, try pairing them with decadent desserts like ice cream or cheesecake for a yummy & easy meal option!
Troubleshooting Common Mistakes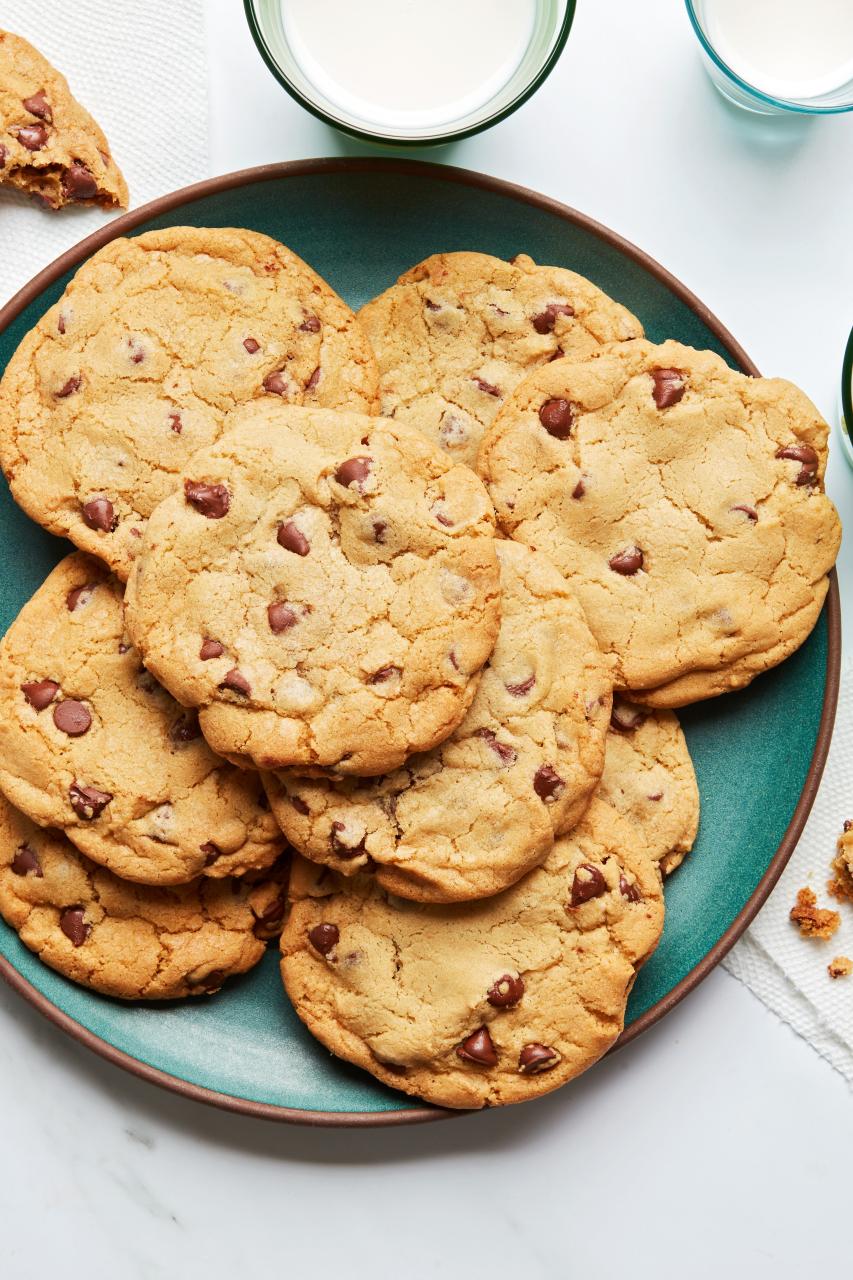 Making delicious chocolate chip cookies is a pretty simple process, but there are a few things that you need to know in order to make them perfectly. Below, we will outline the steps that you need to take in order to make the perfect batch of chocolate chip cookies.
First and foremost, understand the ingredients that you're using. Make sure that you're using high quality chocolate chips in your cookies and avoid using low quality chips that will result in flat and dry cookies. Next, set the oven temperature correctly – don't let your cookies bake at too high or too low of an oven temperature, as this will affect their texture and flavor. Finally, be sure to measure your ingredients correctly – measuring spoons can be a lifesaver when baking cookies!
Once you have all of your ingredients prepared and measured correctly, it's time to begin mixing the dough. Be sure to use a soft hand when mixing the dough as this will help prevent it from becoming tough or dry. Once the dough is mixed well, it's time to roll it out into small rounds before baking them off in an oven at temperatures between 375 degrees Fahrenheit and 400 degrees Fahrenheit. Be sure to check on your cookies frequently so that they don't burn or become overcooked. When they're done cooking, allow them cool slightly before transferring them onto a wire rack to cool completely. Enjoy your delicious batch of chocolate chip cookies!