Follow this easy recipe for Soft and Crusty Bread to make the perfect loaf and complete your perfect meal!
This may look like some ordinary bread that has been overly dusted with flour but let me tell you it is extraordinary bread that has been overly dusted with flour. I have baked up homemade bread quite a few times but I wouldn't consider myself into baking bread. I would rather just buy fresh baked bread from a bakery or grocery store. But every now and then I get the urge to have fresh bread come out of my oven. This was one of those times. The first time I made bread I was scared. Afraid that it wouldn't turn out. But once it came out and tasted delicious my fears went away so fast and I became addicted to making bread. This recipe is soooo easy. Don't shy away from baking it up, you have to try it…trust me. please.
Cook Eat Delicious Rating: This bread is so simple with just 4 ingredients.It is super soft on the inside with a wonderful crusty crust on the outside. What I love about this easy recipe is that you can add a billion different ingredients to it to really give it some more pizzazz and flavors. Like, fresh herbs, cheeses, zests, nuts, seeds, even jalapenos! Mix and match to find what you love in the perfect homemade bread recipe. We loved it and ate it with pasta that night and then snacked on it the next day with soft butter. Yum!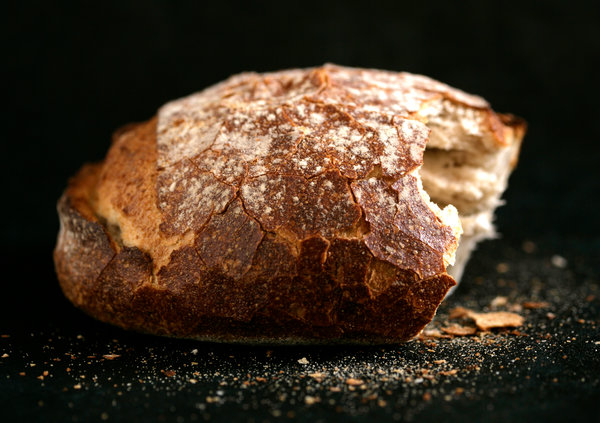 Soft And Crusty Bread
This blog post will provide you with all the information you need to make the most delicious, soft and crusty bread you've ever tasted. We'll start by discussing the ingredients you need and share simple steps you can follow to make the perfect loaf of bread. We'll also provide some tips and answer common questions about the recipe. Finally, we'll provide some serving suggestions to complete your perfect meal. By the time you've read this blog post, you'll have all the information you need to make the best soft and crusty bread recipe out there!
Ingredients
3

cups

flour

2

tsp

salt

¾

tsp

rapid active yeast

1½

cups

water
Instructions
Whisk flour, salt, and yeast together in a large bowl.

Add water and combine with a spatula.

Cover with moist towel and set aside for 12 hours.

Preheat oven to 450 degrees F.

Place a dutch oven with a lid inside heated oven for 30 minutes.

Shape dough into a ball on a floured surface.

Cover with plastic wrap and let set until pot is hot.

Remove hot pot from the oven and place dough ball inside.

Cover pot and bake for 30 minutes.

Remove lid and bake for an additional 15 minutes.

Place bread on a cooling rack and let cool for 10-15 minutes before cutting into.
Nutrition
Serving:
1
serving
Calories:
232
kcal
Carbohydrates:
48
g
Protein:
7
g
Fat:
1
g
Saturated Fat:
0.1
g
Polyunsaturated Fat:
0.3
g
Monounsaturated Fat:
0.1
g
Sodium:
780
mg
Potassium:
81
mg
Fiber:
2
g
Sugar:
0.2
g
Vitamin C:
0.01
mg
Calcium:
12
mg
Iron:
3
mg
Tips For Making The Perfect Loaf Of Bread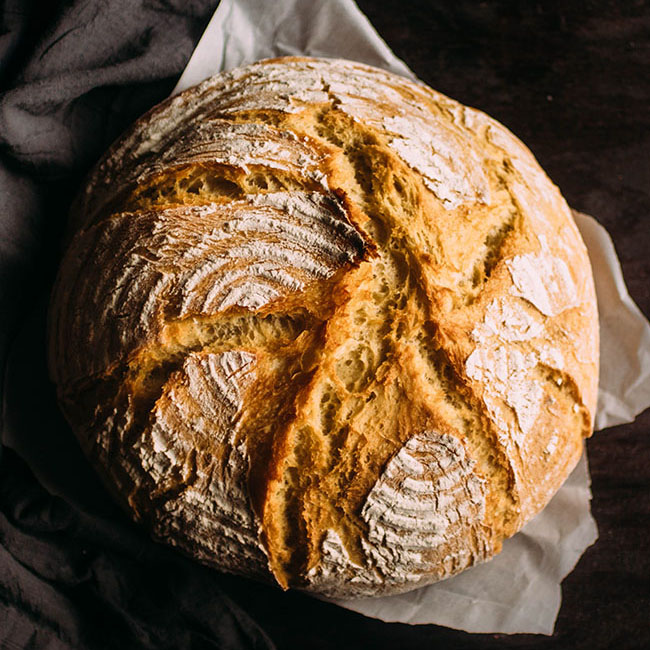 Bread is a staple food in many cultures, and it's no wonder – it's delicious and versatile. However, making the perfect loaf of bread can be tricky. There are a few key tips that you need to know in order to achieve the perfect result. In this section, we will outline these tips and provide a recipe for the perfect soft and crusty loaf of bread.
First, choose the right type of flour for your recipe. Most bread recipes require either all-purpose flour or whole wheat flour, but there are other options available if you prefer them. Just be sure to adjust the other ingredients in your recipe accordingly.
Properly kneading and shaping the dough is also important for achieving a good loaf of bread. You want to avoid over-kneading the dough or using too much force when shaping it – this will result in tough bread instead of fluffy dough. Instead, use gentle strokes while working with it until it forms an elastic ball that is easy to handle.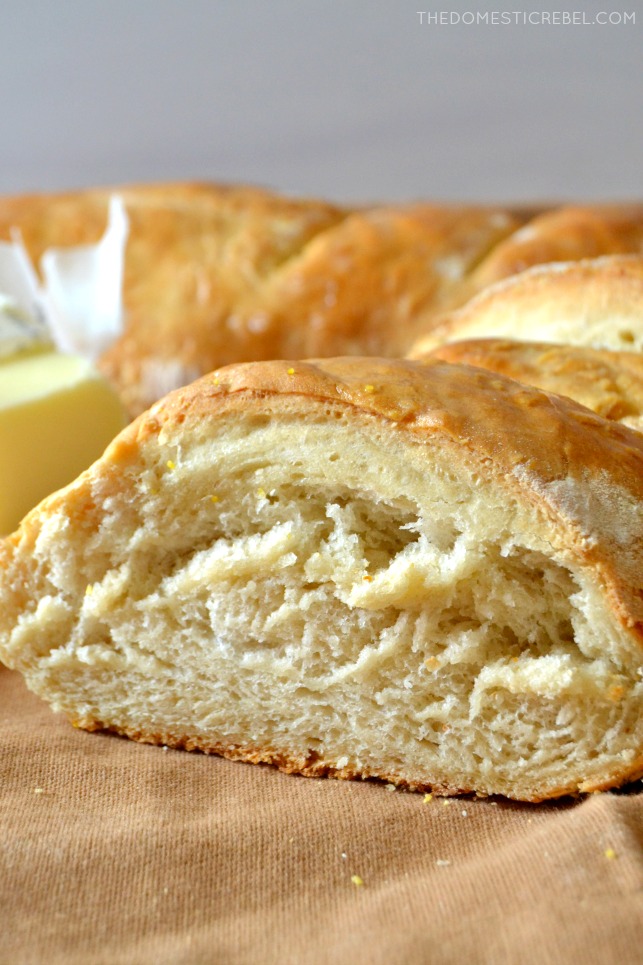 Controlling the temperature and humidity of the environment is also crucial for creating a soft and fluffy loaf of bread. Too much heat or moisture can ruin your dough, while too little moisture can cause it to rise too slowly or not at all. Aim for an environment that is between 55 degrees Fahrenheit (13 degrees Celsius) and 75 degrees Fahrenheit (24 degrees Celsius), though ideally you want it closer to 60 degrees Fahrenheit (16 degrees Celsius). Yeast also needs some moisture in order to work properly, so make sure that there's enough liquid present when you add it to your doughs before baking them.
Using proper amounts of yeast and salt will also play a role in producing a successful loaf of bread – too much yeast can result in dense loaves while too little salt will leave your bread tasting bland or salty. In general, you'll want about 1 teaspoon (5 milliliters) of yeast per cup (240 milliliters) of flour., though some recipes may call for slightly more or less yeast depending on their specific ingredients.. Finally, different rising techniques such as proofing or retardation allow different types of flours to develop their flavor more fully which results in better flavor profiles in finished loaves Of course, always follow directions provided by your recipe!
Once you have all these ingredients together correctly, its time to start baking! There are several different techniques that can be used for baking bread including: direct heat ovens like stovetop ovens or electric ovens; preheating ovens.
Common Questions About Making Soft And Crusty Bread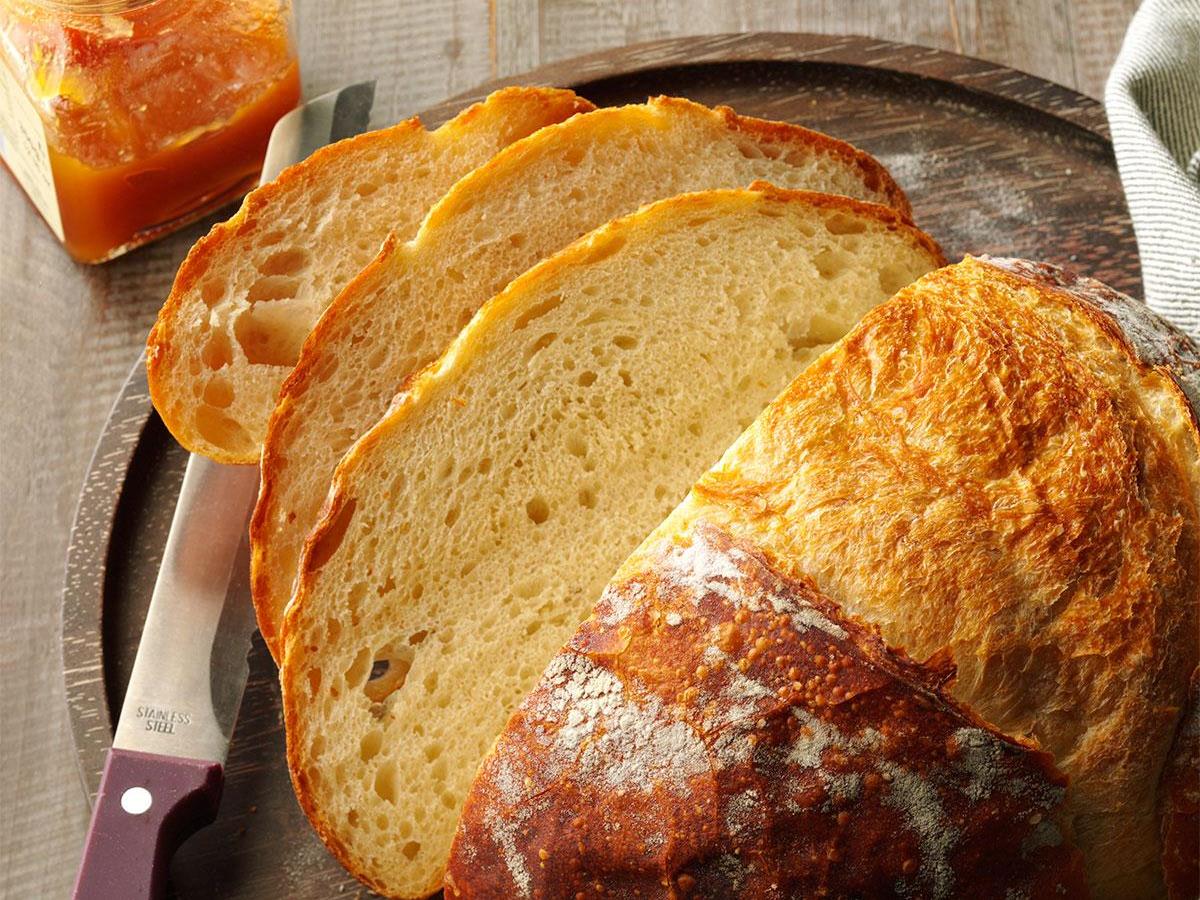 There are a few common questions that people have when it comes to making soft and crusty bread. The first question is usually about the flour. What type of flour should be used? The answer to this question is that it depends on the type of bread that you want to make. If you want a crusty bread, then you should use a flour with a high protein content. If you want a soft bread, then you should use a flour with a low protein content.
Another common question is about the yeast. What type of yeast should be used? Again, the answer to this question depends on the type of bread that you want to make. If you want a crusty bread, then you should use a bread flour with a high yeast content. If you want a soft bread, then you should use a bread flour with a low yeast content.
Finally, people often want to know how to get the perfect balance of softness and crustiness in their bread. The answer to this question is that it takes practice. The more you make bread, the more you will be able to fine-tune the recipe to get the results that you want.
Serving Suggestions For Soft And Crusty Bread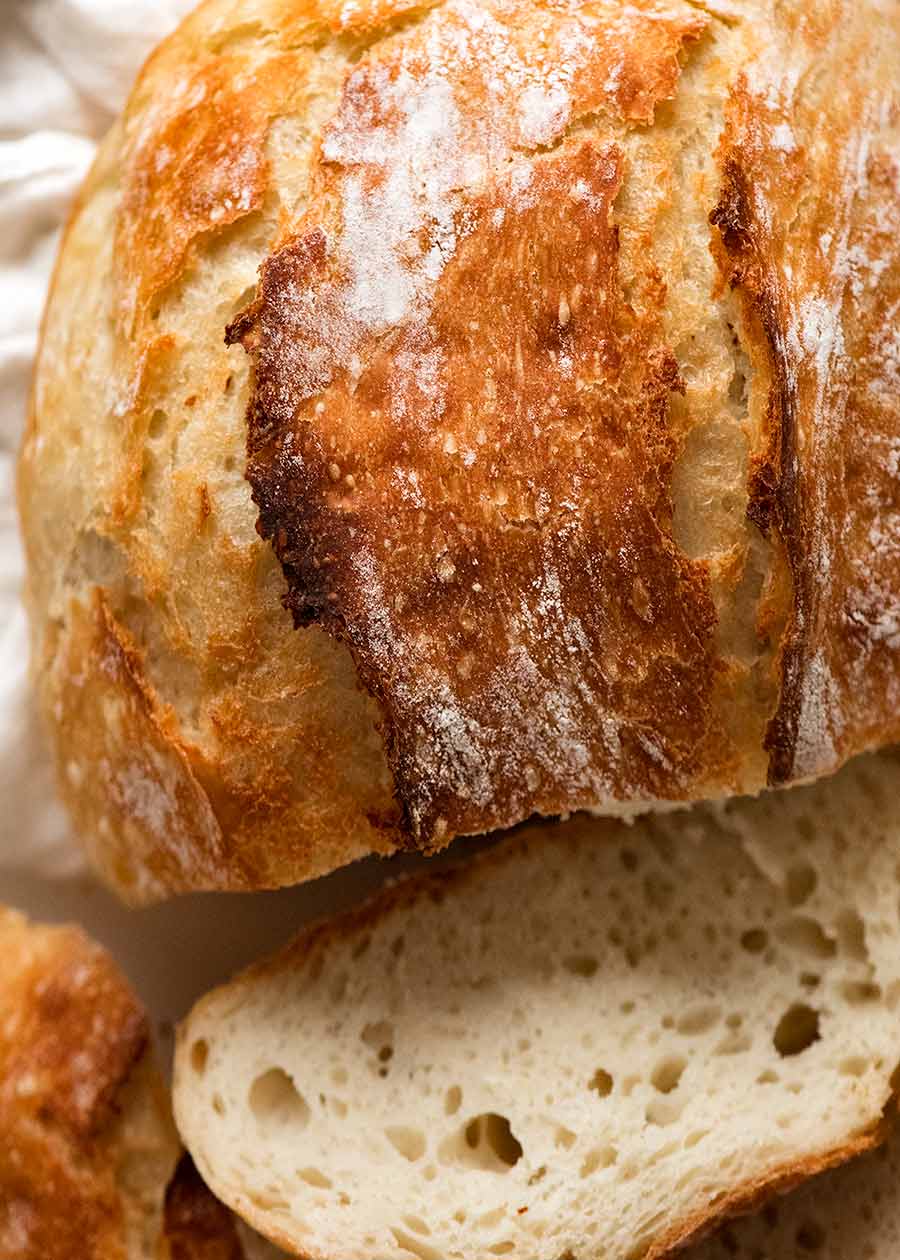 There are many ways to enjoy soft and crusty bread. One simple way is to slice it thickly and Spread butter or margarine on top. Another is to enjoy it with soup or stew.
For a more elaborate meal, try slicing the bread thinly and layering it with ham, cheese, and pickles. Then bake the sandwich in the oven until the bread is crispy and the cheese is melted.
Or, cut the bread into cubes and toast them in the oven. Serve them with a dipping sauce or as part of a salad.
However you enjoy it, soft and crusty bread is a delicious and versatile food.