Get the perfect mini meatloaf recipe for busy weeknights that is easy to make, packed with flavor, and only requires 45 minutes in the oven.
"What the heck is Meatloaf?!" That question has plagued the majority of my life. Because I never found a satisfying answer I never tried Meatloaf on the numerous occasions that it was offered to me. I guess it is the idea of a huge loaf of meat…with cornflakes on it. It doesn't sound appealing. Recently I came across a Food Network recipe that featured Mini Meatloaves cooked in a skillet. Okay, a mini loaf of meat doesn't seem as bad. So I went to the store and got what I needed and the results were great, absolutely delicious. Now, do I like Meatloaf? Only if it is a mini one!
Delicious Rating: Easy preparation went into this easy delicious recipe. If you don't mind the feel of raw meat in your hands, it will be no problem. I only used ground beef for this recipe. Some may like to use ground pork, veal, turkey, or mix them all up together for a combination of flavors. I was really surprised at how good it was. Flavorful and juicy, all the while satisfying any meat craving you may have. One change I would make is to saute the onions beforehand so they are fully cooked & soften before added to the meat. I made some Buttered Parsley Potatoes and Cornbread to go along with the Mini Meatloaves and it created a great warm meal.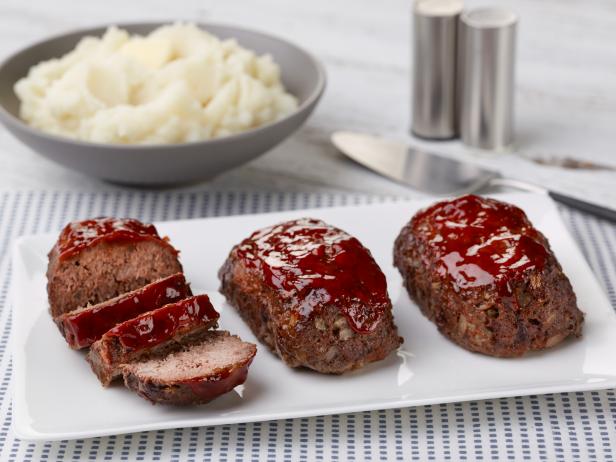 Mini Meatloaf
This mini meatloaf recipe is perfect for busy weeknights. It's easy to make and doesn't require much time in the oven. Plus, it's packed full of flavor.
Ingredients
⅓

cup

breadcrumbs

⅓

cup

milk

⅓

cup

chopped fresh parsley

1

large egg

3

tablespoons

Worcestershire sauce

1

small onion- finely minced

1

teaspoon

chili powder

2

cloves

garlic finely minced

1½

pounds

ground beef

Kosher salt and freshly ground pepper

1

tablespoon

vegetable oil

1

cup

ketchup

4

tablespoons

packed light brown sugar

2

tablespoon

apple cider vinegar
Instructions
Nutrition
Serving:
1
serving
Calories:
409
kcal
Carbohydrates:
20
g
Protein:
22
g
Fat:
27
g
Saturated Fat:
10
g
Polyunsaturated Fat:
2
g
Monounsaturated Fat:
11
g
Trans Fat:
1
g
Cholesterol:
109
mg
Sodium:
617
mg
Potassium:
588
mg
Fiber:
1
g
Sugar:
11
g
Vitamin A:
654
IU
Vitamin C:
9
mg
Calcium:
79
mg
Iron:
4
mg
Recipe by Oven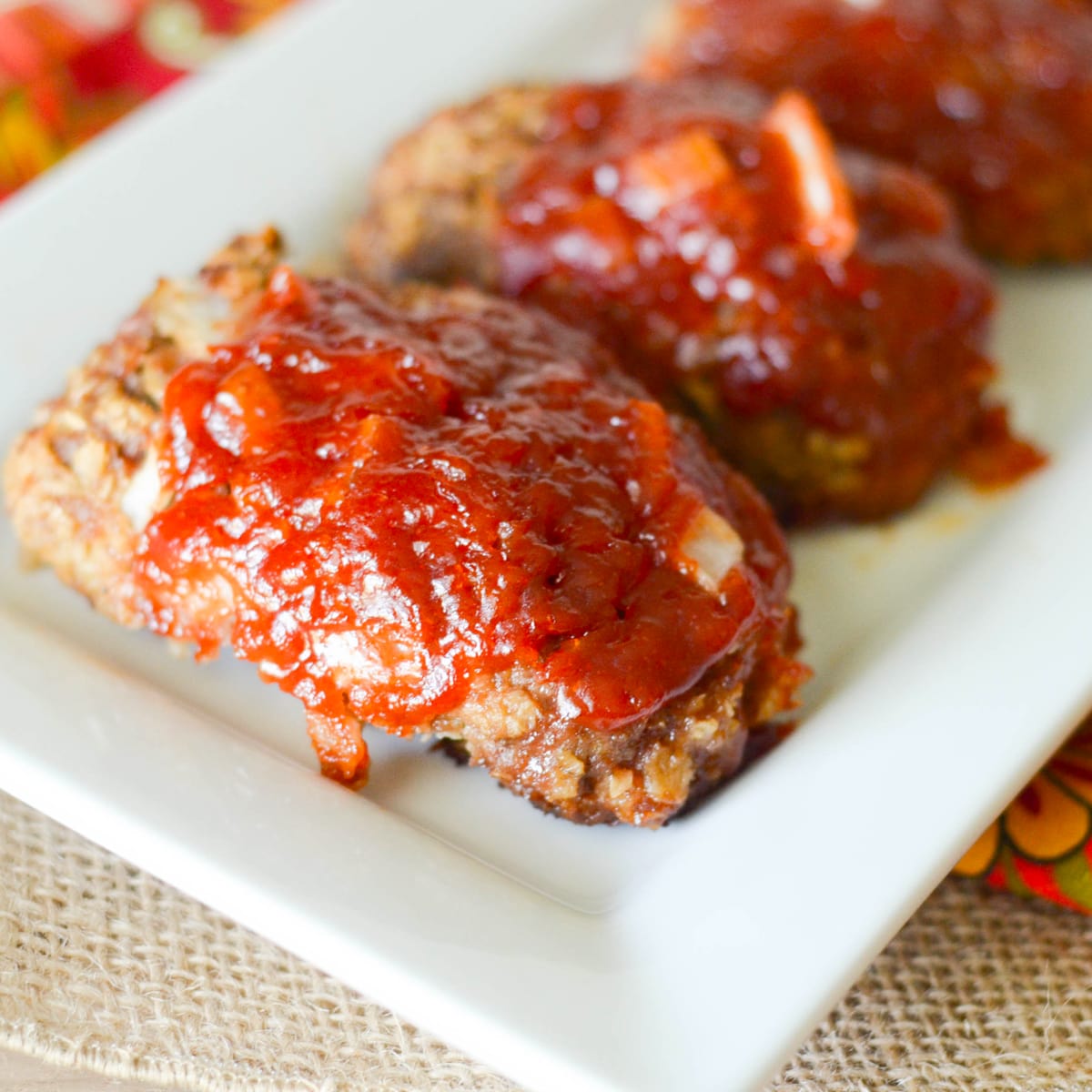 There's nothing better than a delicious, hearty mini meatloaf recipe that can be cooked in a hurry on busy weeknights. This recipe is easy to follow and will result in a delicious and succulent mini meatloaf that everyone will love.
First, preheat oven to 375 degrees F (190 degrees C). In a large bowl, combine the ground beef, bread crumbs, onion, egg, ketchup, salt, and pepper. Mix well until everything is well combined. Next, shape the mixture into mini loaves and place them on a greased baking sheet. Be sure to brush each loaf with barbecue sauce before baking – this will add an extra layer of flavor to your dish!
Bake the mini meatloaf for 25 minutes – it should be cooked through when it's done. Serve hot with mashed potatoes or rice – you won't regret trying this delicious recipe!
FAQs about The Mini Meatloaf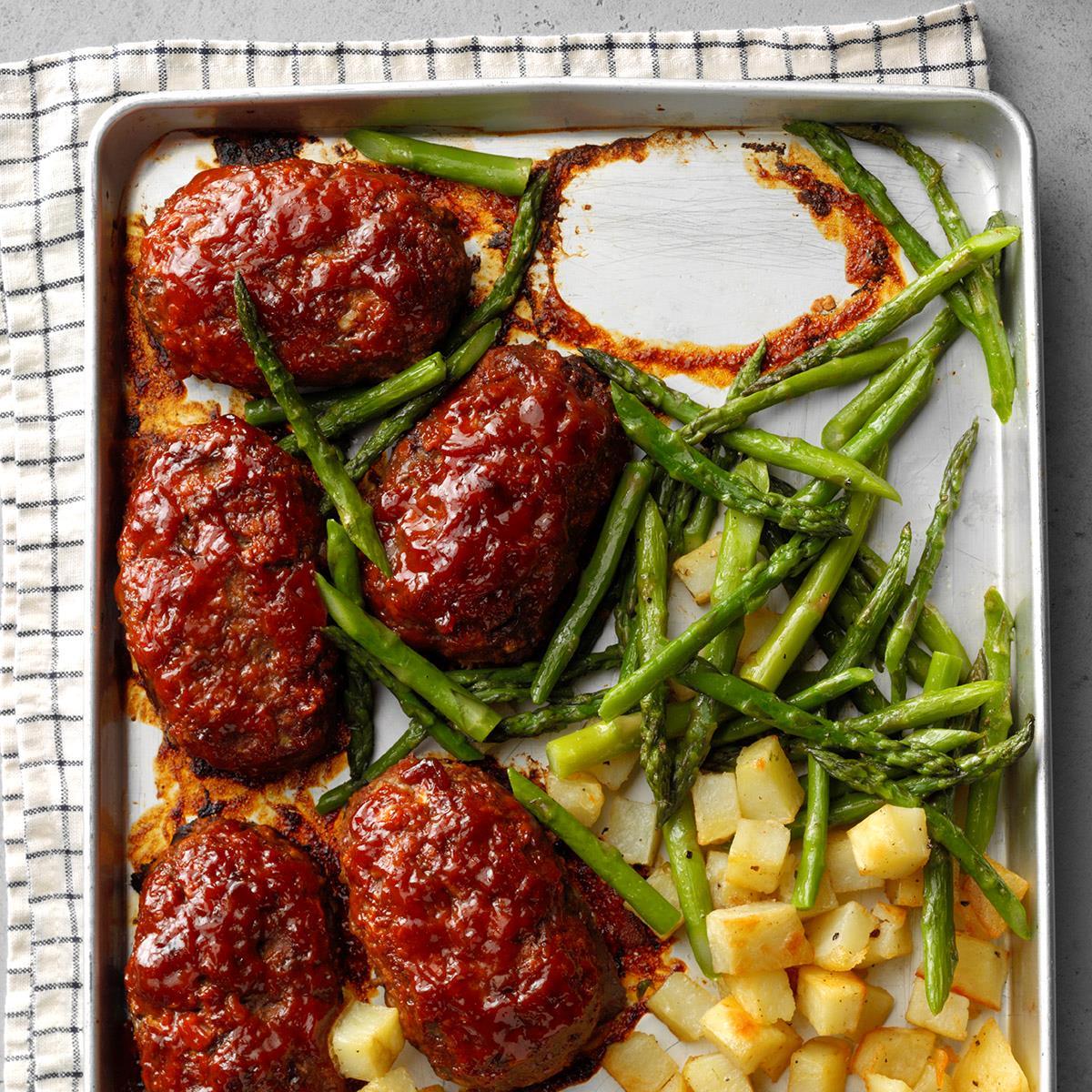 1. What is The Mini Meatloaf?
The Mini Meatloaf is a delicious, bite-sized version of the classic American dish. Made with ground beef, bread crumbs, eggs, and onions, they are perfect for a quick and easy meal.
2. How do I make The Mini Meatloaf?
The Mini Meatloaf is very easy to make. Simply mix all of the ingredients together in a bowl, shape into small Meatloaf, and bake in a preheated oven for 15 minutes.
3. Can I make The Mini Meatloaf ahead of time?
Yes, The Mini Meatloaf can be made ahead of time and refrigerated for up to 24 hours. Just bake them for a few minutes longer if you are making them from chilled.
4. What can I serve with The Mini Meatloaf?
The Mini Meatloaf is great served with mashed potatoes and a simple green salad.
5. Can I freeze The Mini Meatloaf?
Yes, The Mini Meatloaf can be frozen for up to 3 months. Just thaw them overnight in the refrigerator before baking.
Tips for making the perfect The Mini Meatloaf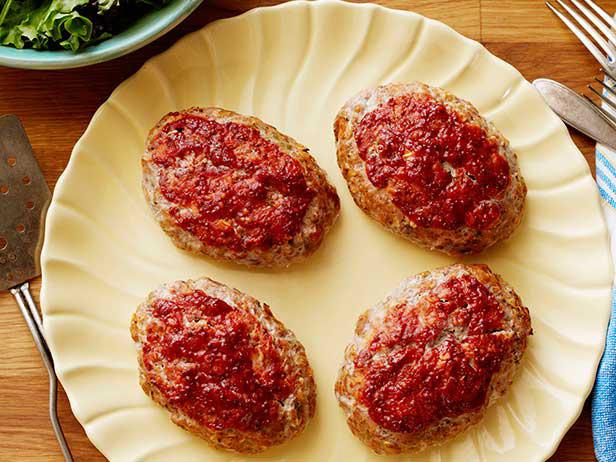 There are a few key tips to making the perfect mini meatloaf.
First, make sure to use a lean ground meat such as turkey or chicken. This will help to keep the meatloaves moist and flavorful.
Next, add in some shredded vegetables such as carrots or zucchini. This will add nutrients and flavor to the meatloaves.
Finally, be sure to use a good quality bread crumb. This will help to bind the meatloaves together and make them nice and crispy on the outside.
Read more healthy recipes: https://foodandmeal.com