With this Crab BLT recipe, you can easily make a delicious and impressive sandwich at home.
…On a french baguette…Seriously?! Okay, in no way am I saying I am some bomb chef because I know I am very limited in the kitchen. However, this sandwich, this delicious concoction that once inside your mouth makes time stand still, yes this Crab BLT was literally the best thing I have ever ate in my life, and I have eaten a lot of good food.
Here is the rundown: French baguette lightly toasted in 300 oven. Lump crab lightly mixed in mayo, mustard, and cracked pepper. 4 strips of bacon. Lettuce & Tomato. An easy recipe right?
Delicious Rating: No cooking skills required to make this absolutely Cook Eat Delicious Sandwich. Seriously, simply delicious is what it is rated!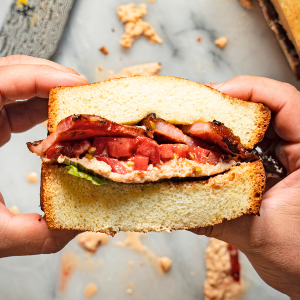 Crab BLT Sandwich
Making a Crab BLT sandwich is a fun and easy way to show off your culinary skills and impress your friends. In this blog post, we're going to walk you through the steps needed to craft the perfect sandwich. First, we'll discuss the ingredients you'll need. Then, we'll give you instructions on how to make the sandwich. Finally, we'll provide tips on how to make the sandwich ahead of time and some variations you can try. Whether you're looking to impress your friends or just want a delicious and easy meal, make a Crab BLT sandwich today!
Ingredients
3-4

inch

piece of French baguette

4

strips

Bacon

1

cup

Lump Crab

1

tbsp

Mayo

1

tbsp

Mustard

Cracked Pepper to taste

3

Tomato slices

1

leaf

Romaine
Instructions
Cut a 3-4 inch piece of a french baguette.

Split lengthwise.

Lightly toast bread in a 300 degree oven for 5-8 minutes.

Fry or microwave 4 slices of bacon and drain on paper towels.

Combine lump crab with mayo, mustard, and pepper.

Place bacon on one slice of baguette, topped with crab, tomato slices, and lettuce.
Notes
This dish is packed with flavor and is sure to be a hit at your next gathering! Be sure to follow the instructions carefully and make ahead of time to ensure the best results. With a few simple tips from the experts, you can easily turn this into a masterpiece. Get creative and experiment with different variations to find your perfect match.
Nutrition
Serving:
1
serving
Calories:
320
kcal
Carbohydrates:
9
g
Protein:
33
g
Fat:
16
g
Saturated Fat:
3
g
Polyunsaturated Fat:
7
g
Monounsaturated Fat:
5
g
Trans Fat:
0.03
g
Cholesterol:
80
mg
Sodium:
1718
mg
Potassium:
639
mg
Fiber:
2
g
Sugar:
3
g
Vitamin A:
3174
IU
Vitamin C:
24
mg
Calcium:
113
mg
Iron:
2
mg
Make Ahead Tips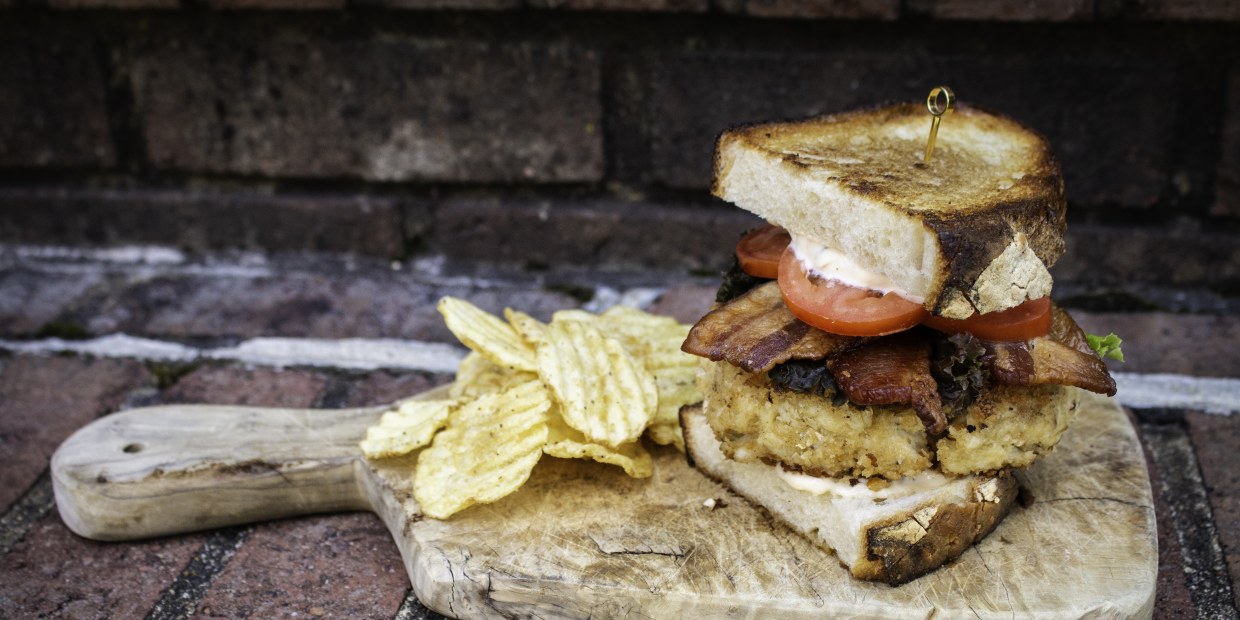 Making a sandwich is a fun and easy task, but it can be improved with the help of crab. Crab is a delicious seafood that can be used to make an amazing sandwich. In this section, we will outline the steps necessary to create the perfect crab blt sandwich.
First, combine the ingredients for the crab salad together mayonnaise, diced celery, Old Bay seasoning, and lemon juice. This will create a flavorful and crunchy salad that you can enjoy on any type of bread.
Next, cut the tomatoes in half and slice the avocado. This will add some sweetness and creaminess to the salad while providing antioxidants for your health. Finally, grill or toast your favorite bread and spread on herbed mayonnaise before adding in the lettuce, tomatoes, and avocado. Top with fresh crab salad and serve immediately!
If you're making this sandwich ahead of time, prepare everything according to instructions above except for grilled or toasted bread – store everything in an airtight container in fridge until ready to assemble and serve. Enjoy your delicious Crab Blt Sandwich!
Expert Tips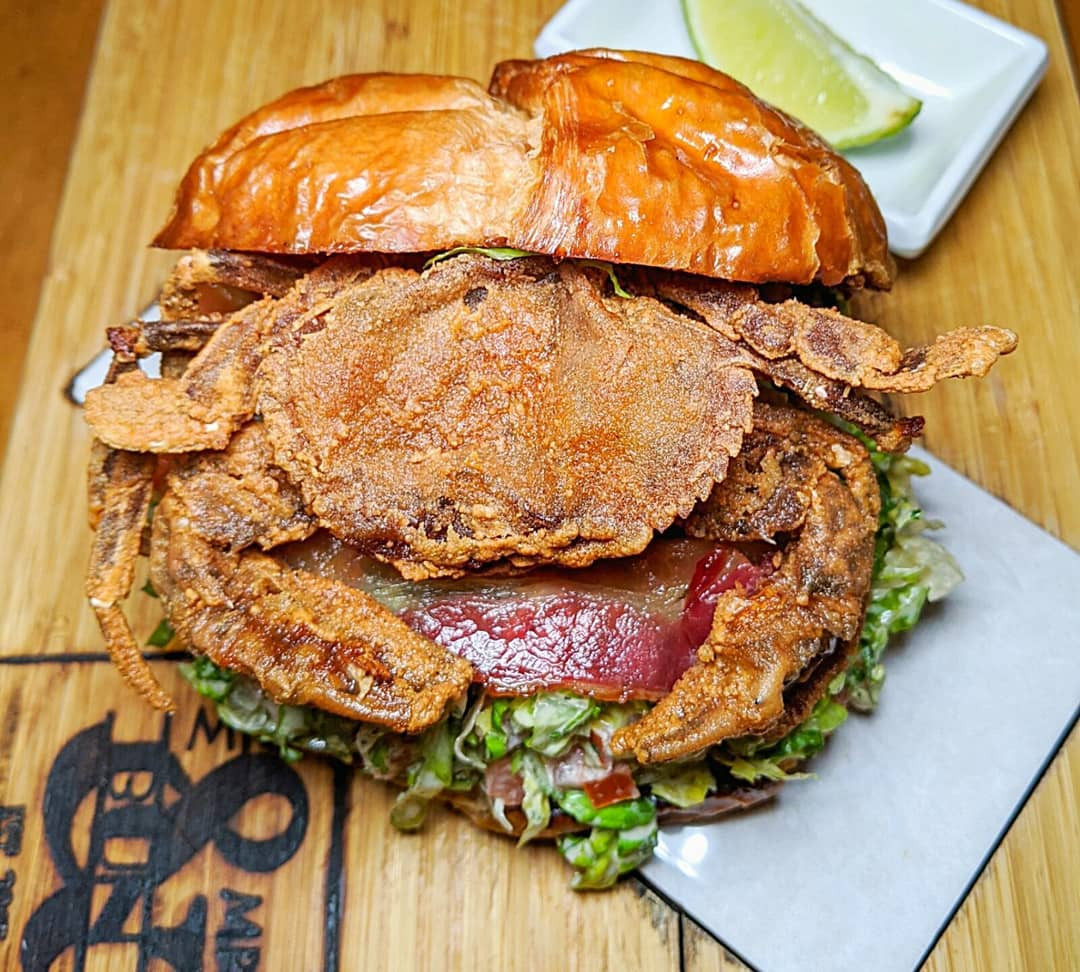 There's nothing quite like a delicious, fresh sandwich. Whether you're grabbing a quick bite on the go or cooking a special meal for yourself, a good sandwich is key. And what better way to craft the perfect sandwich than with crab? Crab is one of the most popular seafood ingredients, and it lends itself well to sandwiches. In this section, we'll give you expert tips on how to make the perfect crab blt recipe.
First things first: choose the right type of crab for your sandwich. While any type of crab will taste great, certain crabs are better suited for certain types of sandwiches. For example, jumbo lump crab is perfect for an avocado toast sandwich because its softness meshes well with theilantro and creamy avocado filling. Other great choices include snow crab or king salmon – both of which are versatile and can be used in many different types of sandwiches.
Next, pick your favorite bread! Many people love using sourdough or pain de mie bread as their base because they offer a unique flavor profile that compliments seafood perfectly. If you're not keen on using bread, try using celery root chips or collard greens as your base instead – they'll still taste delicious!
Once you've chosen your base ingredients and chosen your favorite crab species, it's time to get to work assembling your sandwich masterpiece! Start by placing some spreadable cheese (like blue cheese dressing) on one side of the bread (or chip). Then top with either cooked salad or fresh fruit (depending on what kind of sandwich you're making), followed by cooked lobster meat (if using). Finally, addonds shredded lettuce and chopped tomatoes if desired before Serving Immediately!
Variations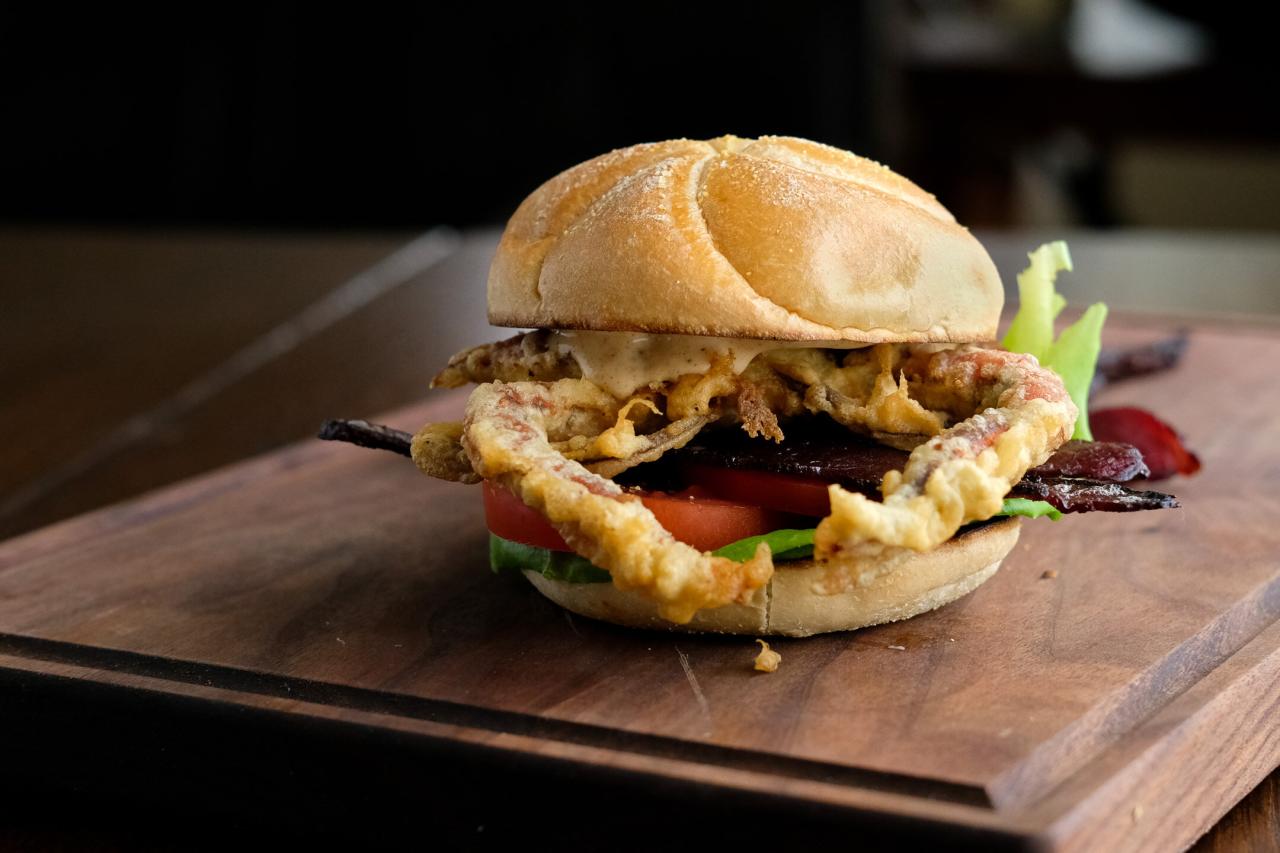 Looking for a delicious and hearty sandwich that will hit the spot? Look no further than the Crab BLT. This sandwich is a classic favorite that can be made in a variety of ways to suit your taste. Below, we've outlined four different Crab BLT recipes that you can try out at home.
The Traditional Crab BLT features a freshly made crab cake, bacon, lettuce, tomato, and mayonnaise on a toasted brioche bun. This sandwich is perfect for those who love all things crabgy.
The Spicy Crab BLT features a freshly made crab cake, bacon, lettuce, tomato, and sriracha mayonnaise on a toasted brioche bun. If you're looking for something with some heat in it, this is the sandwich for you!
The Crab Louie BLT features a freshly made crab cake, bacon, lettuce, tomato, and Louie dressing on a toasted brioche bun. This variation combines two of our favorite things – crab cakes and avocado – into one delicious bite.
And lastly the California BLT features afreshly made crab cake, avocado®, bacon*, lettuce*, tomato*, and mayonnaise* on a toasted brioche bun. If you're looking for something different but equally as delicious, give this sandwich a try!
We hope that our Crab BLT recipe guide has given you some inspiration for making the perfect sandwiches at home! Remember – anything is possible with Generative AI technology at your fingertips!
FAQs about the Crab BLT sandwich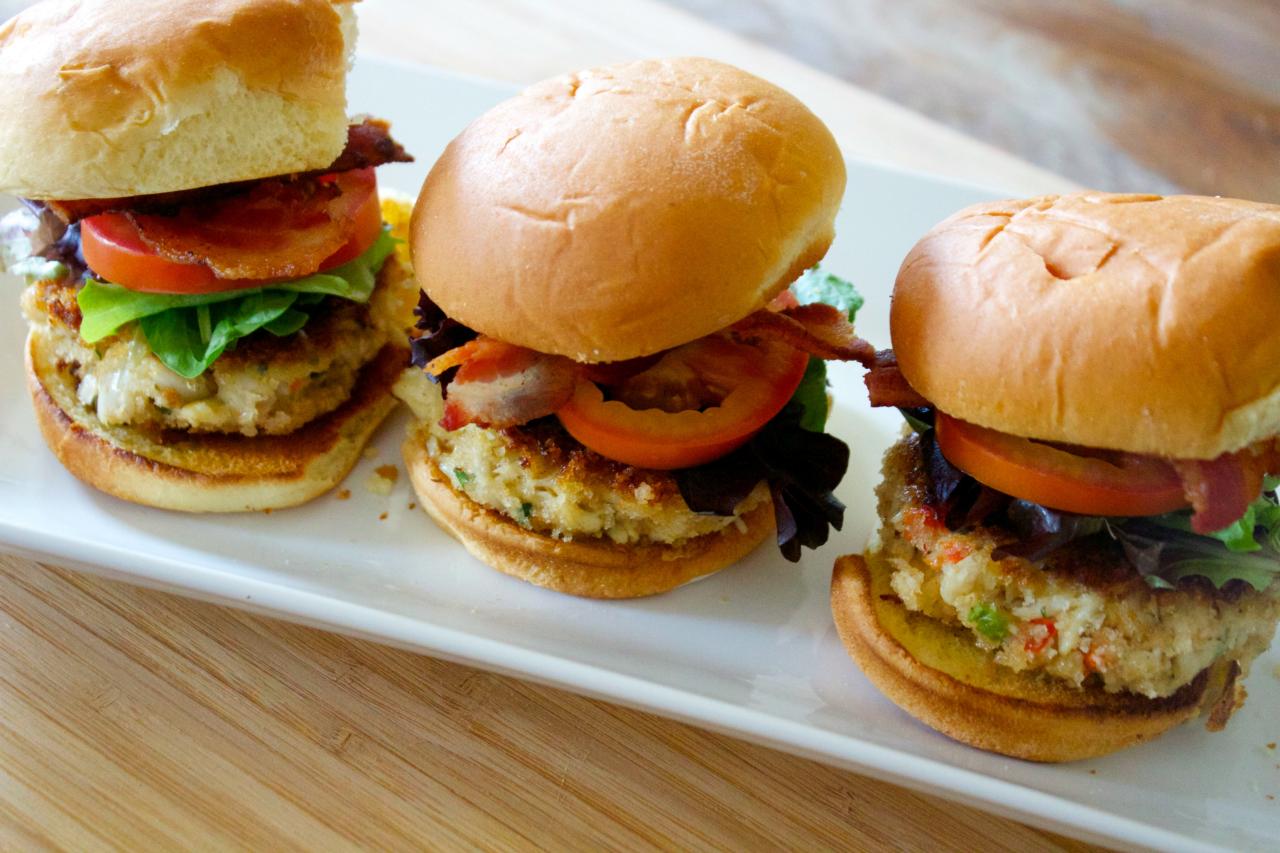 1. What is a Crab BLT sandwich?
A Crab BLT sandwich is a type of sandwich that includes crab meat, bacon, lettuce, and tomato. This sandwich is usually served on a bed of lettuce or on a toasted bun.
2. How is the Crab BLT sandwich prepared?
The Crab BLT sandwich is prepared by cooking the crab meat and bacon. The bacon is then placed on top of the lettuce, and the tomato is placed on top of the bacon. The sandwich is then served on a toasted bun.
3. What are the nutritional benefits of the Crab BLT sandwich?
The Crab BLT sandwich is a good source of protein and omega-3 fatty acids. This sandwich is also low in calories and fat.
4. What are the disadvantages of the Crab BLT sandwich?
The Crab BLT sandwich is high in sodium. This sandwich is also not suitable for people who are allergic to shellfish.