Bake a showstopping Giant Hostess Cupcake Cake today with our easy-to-follow tips and creative ideas – let's get baking!
When we used to cross the border into Texas, we almost always went to this little gas station stop outside of the border town that had a Wendy's and Dairy Queen. We would buy so much junk at that gas station, I think the workers thought we were going into Mexico. But we had been out for so many months we needed a good ol' junk food fix. One thing that was for sure was that my DH would buy some Hostess chocolate cupcakes. He just loves those things and inhales them in two seconds! So when we were going on a 'junk food dry spell' down here in Costa Rica, I decided to make some Hostess Cupcakes but bigger…and better. So a Giant Hostess Cupcake Cake was born. Imagine the chocolate cupcake times a lot…yeah, it was pretty great.
Cook Eat Delicious Rating: Wow, cake is just perfect Hostess cupcake consistency. I love the chocolate ganache too. Once it firms up it really looks and tastes amazing. The marshmallow filling was spot on too, especially fresh. Unfortunately, we don't have temperature control in the house so once it warmed up just a little the consistency started to change but it still was good and worked out perfect. This chocolate layer cake is a fun and easy recipe. It is great for parties or special occasions that require a giant cupcake cake. It put a huge smile on DH's face once I cut into it. He wasn't expecting that middle filling at all. Cake surprises are so much fun!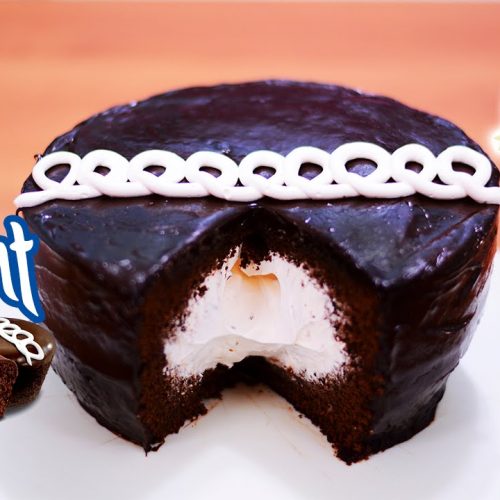 Giant Hostess Cupcake Cake
Not only will it be a showstopper, but it's also easy to make and can be customized to fit any occasion. In this blog post, we'll give you all the tips and tricks to baking the perfect giant Hostess cupcake cake.
Ingredients
Chocolate Cake:
3

oz

chocolate

semisweet

1½

cups

coffee

hot

3

cups

sugar

2¾

cups

flour

1½

cups

cocoa powder

unsweetened

2

tsp

baking soda

1

tsp

baking powder

1

tsp

salt

3

eggs

1

cup

vegetable oil

1½

cups

buttermilk

1

tbsp

vanilla
Marshmallow Frosting:
2

egg whites

½

cup

sugar

¼

cup

light corn syrup

2

tbsp

water

2

tsp

vanilla extract

pinch

salt
–Ganache Frosting:
½

cup

heavy cream

1

tbsp

sugar

1

tbsp

light corn syrup

8

oz

semisweet chocolate

2

tbsp

butter
Instructions
Preheat oven to 300 degrees F.

Line 3 round cake pans with parchment paper and grease pans and paper.

Combine chocolate and hot coffee, stirring until smooth.

In a bowl combine sugar, flour, cocoa powder, baking soda, baking powder, and salt.

In a large mixing bowl, beat eggs until slightly thickened, 3-5 minutes.

Beat in oil, buttermilk, vanilla, and melted chocolate until well combined.

Mix in flour mixture until just combined well.

Divide batter into the three pans and bake for 50-55 minutes.

Cool on wire rack completely before assembling cake.

In the meantime, start Marshmallow Frosting by combining all ingredients in a double boiler.

Beat mixture at a high speed until frosting is thick and fluffy, about 6 minutes.

Continue to beat off of heat and let cool.

Start Ganache Frosting by lightly boiling cream, sugar, and corn syrup, whisking until smooth.

Remove from heat and add in chocolate, whisking smooth.

Whisk in butter until ganache is smooth and let cool in a bowl.

To assemble cake, place first cake layer on cake plate and cut out a 6 inch circle in the center about ⅕ inch deep.

Top with second layer.

Cut out a large hole in the center (matching the bottome layer) of second layer, 6 inches accross and remove the extra cake.

Fill hole with marshmallow frosting, leaving ½ cup for top spiral.

Take the same measurement as you did the first layer out of the bottom of the third layer and seal it on top.

Spread a thin crumb coat of ganache on top and sides of cake.

Let cake chill in the refrigerator for 10 minutes or so and thinly frost sides of cakes and let re-chill.

Use the remaing ganache to frost only the top of the cake, making a thick layer.

Let firm in refrigerator for 30 minutes minimum.

Top with a spiral using marshmallow frosting.
Notes
After reading this guide, you should have a better understanding of how to bake and serve the perfect giant Hostess cupcake cake. You now know the best baking tips, how to troubleshoot common issues, and how to finish off your cake with the right touches. You can even get creative and customize your own giant Hostess cupcake cake! With all these tools in your arsenal, you are sure to create a delicious dessert that will impress everyone at your next event. So, go forth and start baking that tasty masterpiece!
Nutrition
Serving:
8
huge slices
Calories:
1172
kcal
Carbohydrates:
166
g
Protein:
15
g
Fat:
56
g
Saturated Fat:
20
g
Polyunsaturated Fat:
17
g
Monounsaturated Fat:
14
g
Trans Fat:
0.3
g
Cholesterol:
92
mg
Sodium:
746
mg
Potassium:
621
mg
Fiber:
10
g
Sugar:
118
g
Vitamin A:
484
IU
Vitamin C:
0.1
mg
Calcium:
153
mg
Iron:
7
mg
Tips And Tricks For Baking The Best Giant Cupcake Cake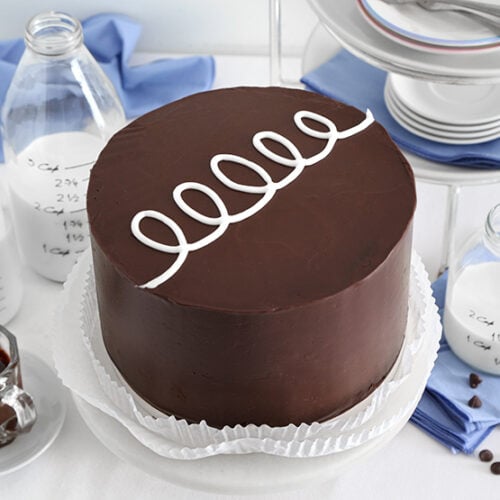 Baking a giant cupcake cake is a fun and easy task that can be enjoyed for special occasions or just for fun. With the right ingredients and some helpful tips, baking a giant cupcake cake is simple. Below, we'll outline the steps that you need to take in order to create the best possible cake.
First, gather all of your necessary ingredients. You will need: regular cake mix, butter, eggs, milk, and vanilla extract. Make sure to have enough batter for a 9 inch round cake tin (1 3/4 cups), two Hostess cupcakes (1/2 recipe), and two extra pieces of sponge cake (1/2 recipe).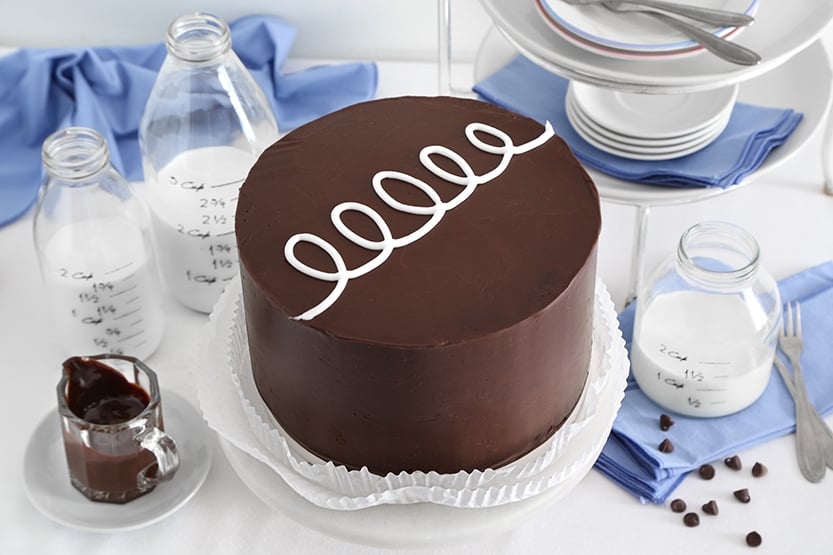 Next, prepare your cake tin by greasing it with butter and lining the bottom with parchment paper. Next, prepare your two Hostess cupcakes by mixing together one third of the batter with one egg white and one-third of the batter with one whole egg. Finally, prepare your extra piece of spongecake by combining one-third of the batter with one egg white and two-thirds of the batter with one whole egg.
Now it's time to assemble your giant cupcake! Start by placing one Hostess cupcake on top of the prepared cake tin. Then spread half of the remaining batter overtop of the first cupcake. Place another Hostess cupcake on top of this layer and spread another half of the batter overtop. Repeat this process until all six cups are full. Lastly, place any extra sponge cakes on top if desired (they will not be used).
Now it's time to finish decorating your giant cupcake! First make an "icing" layer by mixing together 1/3rd sugar + 2 tablespoons water in a small bowl until smooth (it should look like wet sand). Pour this icing overtop of everything else in the jar or bowl and spread it evenly using an offset spatula or spoon. Refrigerate overnight so that flavors can combine well. Once chilled, cut into slices and enjoy! Your giant masterpiece is ready to be enjoyed!
Common FAQs About Giant Hostess Cupcake Cakes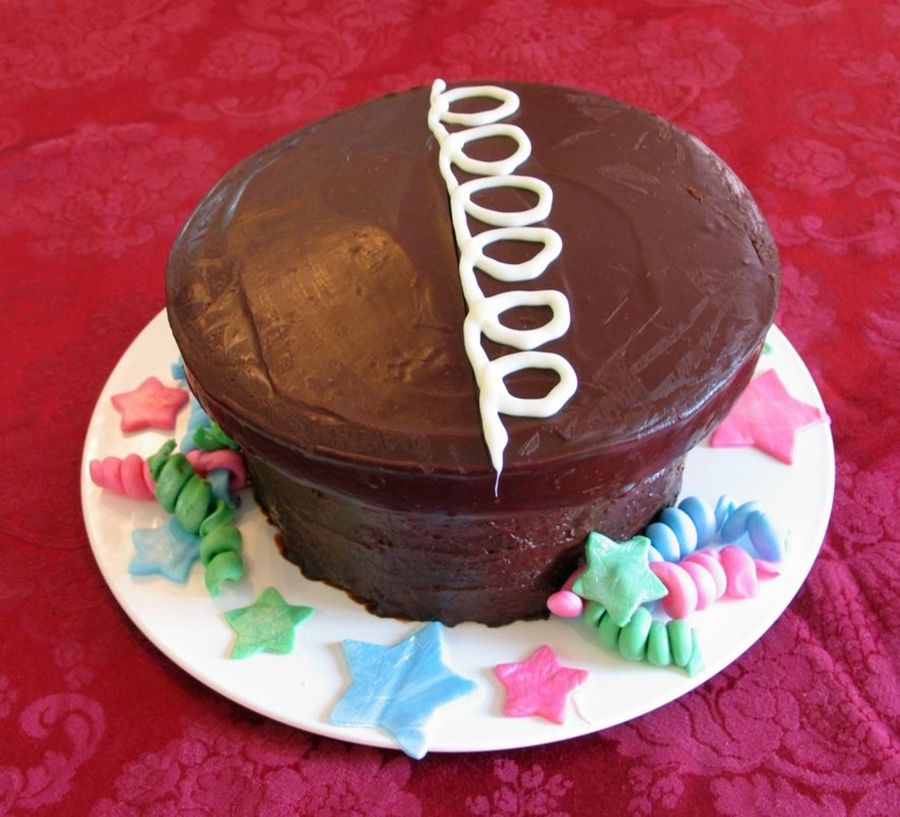 If you're looking to make a big impression with a dessert, a giant Hostess cupcake cake is a great choice. But if you've never made one before, you might have some questions. Here are some of the most common FAQs about these impressive cakes.
How big are they?
The size of a giant Hostess cupcake cake can vary, but they are typically about 12 inches wide and 18 inches tall.
How many people will they serve?
A giant Hostess cupcake cake can serve up to 24 people.
How do you make them?
There are a few different ways to make a giant Hostess cupcake cake. One popular method is to bake two 9-inch round cakes and then cut them into thirds. Another option is to bake three 8-inch round cakes and then cut them into quarters.
What do you use for the filling?
There are a variety of different fillings that can be used in a giant Hostess cupcake cake. Some popular options include vanilla buttercream, chocolate buttercream, and strawberry jam.
How do you decorate them?
The sky is the limit when it comes to decorating a giant Hostess cupcake cake. You can keep it simple with a dusting of powdered sugar or go all out with piped frosting, sprinkles, and edible decorations.
How To Serve A Giant Hostess Cupcake Cake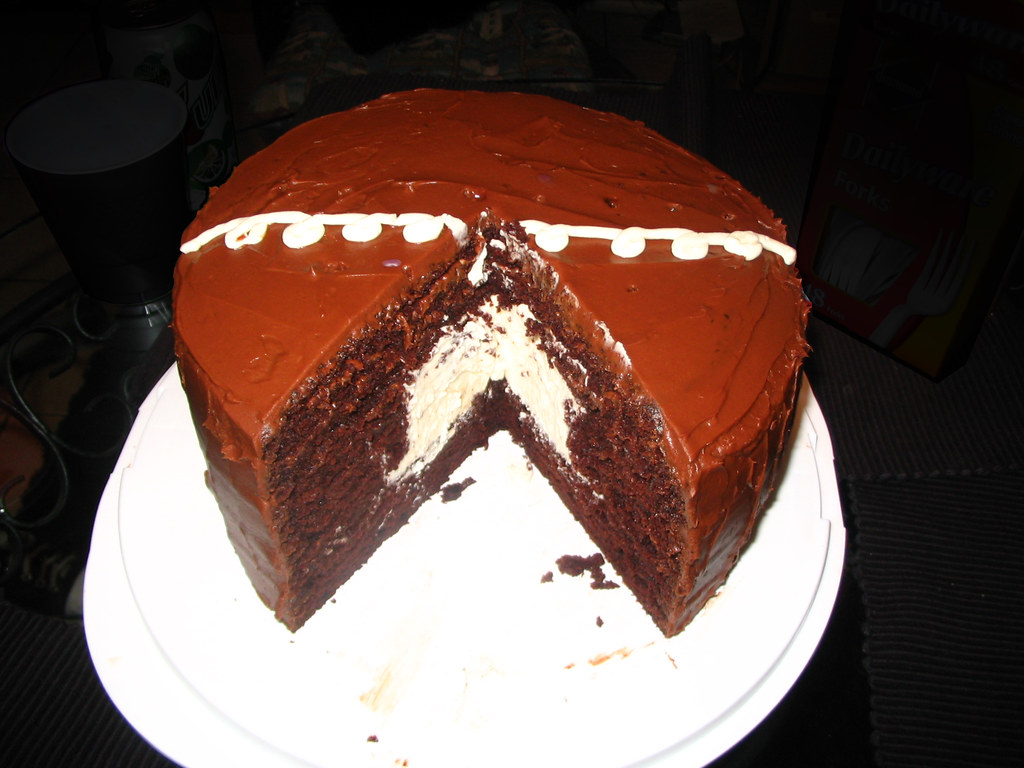 There's nothing like a giant Hostess cupcake cake, and now you can make one yourself! This delicious creation is simple to make and requires only a few ingredients. In addition, the step-by-step instructions are easy to follow, so you can bake it without any trouble. Plus, the cake is versatile enough to be enjoyed in many different ways – as a birthday cake, for example – so there's really no limit to how you can use it.
So what are you waiting for? Get your baking supplies ready and let's start baking some giant Hostess cupcake cakes! Here are the ingredients that you'll need: two boxes of yellow cake mix, four eggs, one bottle of frosting (your favorite flavor), and 24 largeHostess cupcakes (or 12 standard size). Once you have all of these ingredients assembled, follow our easy step-by-step instructions for baking the cake.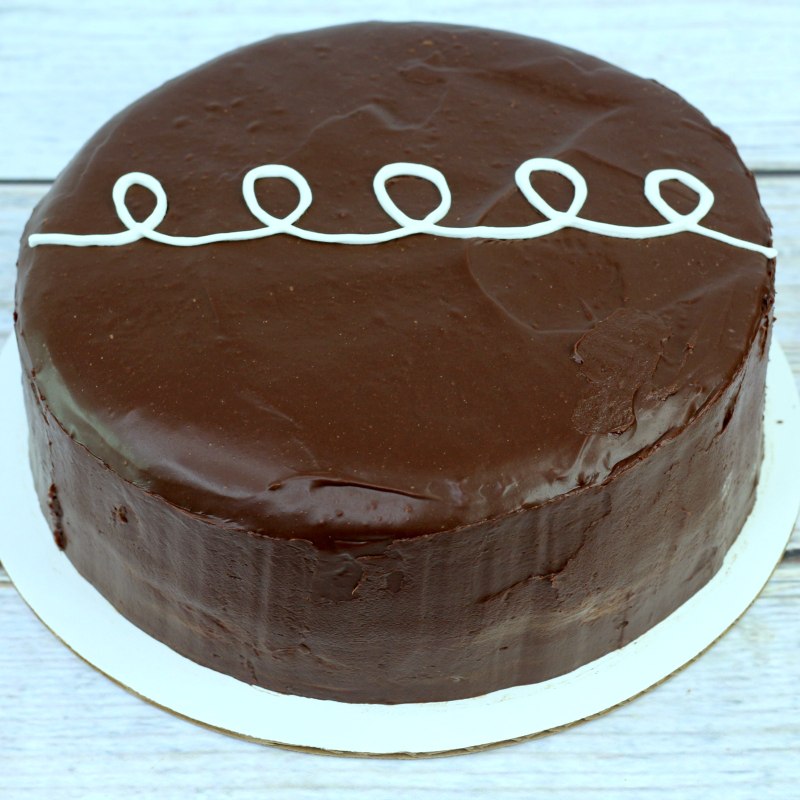 Once your giant Hostess cupcake cake is cooked and ready to serve, it's time to start decorating it! You can choose from a variety of toppings such as chocolate chips or strawberry cream cheese frosting. For a more festive look, try decorating the top of the cake with colorful candy or sprinkles. Or if you're feeling more adventurous than that, try making some unique flavors such as pumpkin spice or tiramisu. And don't forget about icing – drizzle some frosting over each cupcake before serving so that your guests can complement your delicious creation with their own sweet taste buds!
Finally, be sure to store your giant Hostess cupcake in an airtight container in order to keep it fresh and yummy for days (or weeks) ahead. And if there are any leftovers – don't worry! They'll still taste great when stored in an airtight container at room temperature. So mark July 29th on your calendar now – it's finally time to bake that giant Hostess cupcake cake!