Get the perfect sweet potato pie recipe, complete with tips, tricks, and a delicious sweet potato pie recipe.
If you like Sweet Potato Pie you usually aren't a Pumpkin Pie fan. If you are a fan of Pumpkin Pie you usually don't like Sweet Potato Pie. Seeing as I am an equal opportunity dessert lover, I am a fan of both pumpkin and sweet potato pie. While I have stated that I love anything Pumpkin, I do also love anything sweet potato. Pumpkin Pie goes with Cool Whip and Sweet Potato Pie with vanilla ice cream!
The best sweet potato pie I have ever had was in Sacramento, California. Gloria, who cooks the best in everything she makes, whipped up the simplest looking pie. I was reluctant to eat it but did out of courtesy…OMGoodness! That is one of the best eating days of my life. The pie was out of this world. And although I never got the recipe I have tried to recreate it many times. This is as close as I have come…although not perfect.
Delicious Rating: I remember Gloria baked her potatoes but this recipe calls for boiling. Next time I will try the other way. It is a good pie. I use a 9-inch deep dish pan and the filling was just perfect. The crust is an easy no-knead-no-roll pie crust. Delicious and Easy recipes are my thing of course! I will keep this pie recipe on hand for future use. I am submitting this to Cook.Eat.Delicious-Desserts! this month hosted by ChezCayenne.blogspot.com!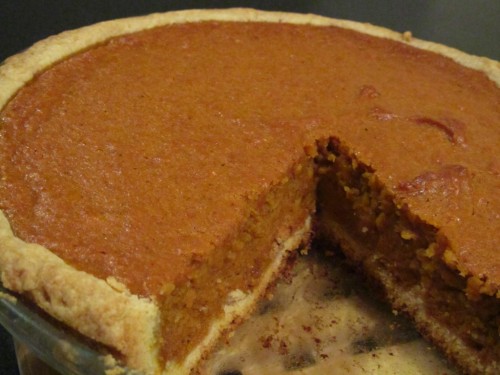 Sweet Potato Pie
Sweet potato pie is one of the most popular pies around, and for good reason. It's delicious and easy to make. In this blog post, we're going to show you how to make the perfect sweet potato pie. We'll show you the perfect ingredients, instructions, and notes. We'll even provide you with a delicious sweet potato pie recipe. So, whether you're a beginner or a seasoned pie maker, this blog post is for you.
Ingredients
Crust:
1 1/2

cups

flour

1

tsp

salt

2

tbsp

sugar

1/2

tsp

baking powder

6

tbsp

cold butter

grated

1/4

cup

vegetable oil

2

tbsp

milk
Filling:
2

large sweet potatoes

1/2

cup

white sugar

1/2

cup

brown sugar

1/2

cup

milk

2

eggs

1

tsp

nutmeg

1

tsp

cinnamon

1

tsp

vanilla extract
Instructions
Combine flour, salt, baking powder, and sugar in a large bowl.

Add in grated butter and work into the flour mixture with your fingers until it resembles a coarse sand.

Add in milk and oil.

With a fork or pastry blender, combine flour mixture with liquid until all is incorporated.

Place in a 9-inch pie pan and evenly press dough in pan.

Freeze crust while you prepare the filling.

Boil sweet potatoes in skin for 45 minutes or until cooked through.

Preheat oven to 350 F.

Remove skin and put potato meat in a large bowl.

With a mixer, combine the sugars, milk, eggs, nutmeg, cinnamon, and vanilla to potatoes.

Beat until smooth.

Pour into pie crust and bake for 1 hour or until knife inserted comes out clean.
Notes
If you're looking for an easy and delicious way to make a healthy breakfast, look no further than this recipe for overnight oats! Made with just a few simple ingredients, these oats are perfect for busy mornings. Just add your favorite toppings and enjoy!
Nutrition
Serving:
1
serving
Calories:
412
kcal
Carbohydrates:
60
g
Protein:
5
g
Fat:
17
g
Saturated Fat:
7
g
Polyunsaturated Fat:
5
g
Monounsaturated Fat:
4
g
Trans Fat:
0.4
g
Cholesterol:
66
mg
Sodium:
443
mg
Potassium:
283
mg
Fiber:
3
g
Sugar:
32
g
Vitamin A:
8369
IU
Vitamin C:
1
mg
Calcium:
82
mg
Iron:
2
mg
Faqs About the Sweet Potato Pie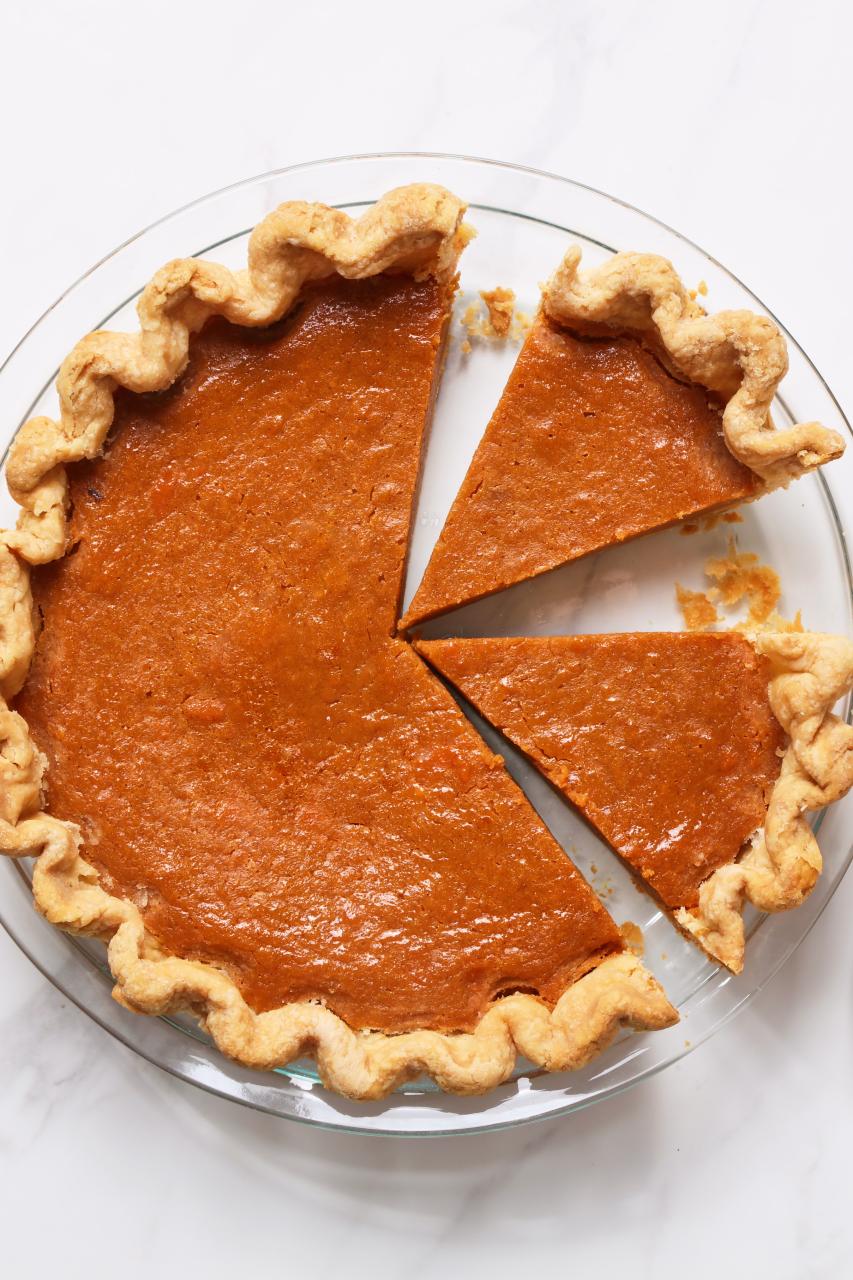 There's nothing like a warm, delicious sweet potato pie on a cold winter night. Sweet potatoes are a versatile vegetable that can be used in many different recipes, and pie is one of the best uses for them. In this section, we will outline the steps necessary to make the perfect sweet potato pie.
First, what is the difference between a sweet potato and yam?
Sweet potatoes are larger than yams and have a firmer texture. They are also sweeter than yams.
How do I choose the right sweet potatoes for my pie?
The best way to determine which type of sweet potato to use for your pie is to look at the size of the sweet potatoes. The smaller or younger the sweet potatoes, the more sugar they will contain and the more tender they will be when cooked. However, larger or older sweet potatoes will also work in a pie recipe.
What is the best way to cook sweet potatoes for pie?
When cooking sweet potatoes for your Pie, you should always precook them first so they are soft but not mushy when you add them to your crust or filling.
Do I need to add anything to thesweet potatoes for my Pie?
Some people add butter or cream cheese before baking it; others omit these ingredients completely and enjoy their pies simply as-is. Others might choose to roast some additional spices into their prepped spuds before adding them into their crusts or fillings like cinnamon, nutmeg, ginger or allspice (or any combination thereof).
What is typically added depends on what kind of taste person prefers in their pies! Lastly, how do I make a perfect Sweet Potato Pie Crust?
One of our favorite crusts starts with mixing together 2 cups flour, 1/2 teaspoon salt flakes (or kosher salt), 3 tablespoons butter (or Margarine), 2 tablespoons ice water until dough forms ball that can easily be pressed into 9-inch tart pan with removable bottom; refrigerate 30 minutes before using
Lastly we'll talk about filling: There are countless variations on this iconic American dish – from casseroles made with chunks of meat mixed in (like our Easy Cheesy Meatloaf Sweet Potato Casserole)to simple desserts like ours where fresh whipped cream and diced bacon top off each fluffy wedge….you get our drift!
Can I freeze my Sweet Potato Pie?
Yes! Frozen pies typically just need re-heating before serving – usually around 50 degrees F should do it!
How to Storage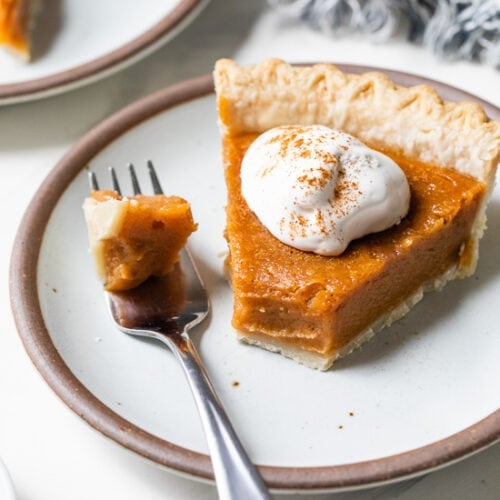 It's that time of year again – sweet potato season! And whether you're a fan of savory pies or ones with a sweeter side, you'll love this guide on how to make the perfect sweet potato pie. Sweet potatoes are a delicious and versatile vegetable, and they make an amazing pie base. In this article, we'll discuss the best sweet potatoes for pie, how to store them, and some tips for reheating frozen pies.
When choosing your sweet potatoes for pie, look for Beauregard, Jewel, or Garnet Yam varieties. These are the best types of sweet potatoes for making pies because they are firm and have few blemishes. Avoid soft or wrinkled specimens as these will not cook evenly in the oven. Finally, make sure that your sweet potatoes are free from sprouts – these will cause your pies to turn out watery.
Once you've gathered all of your ingredients and put them together in your preferred order, it's time to start baking! Preheat your oven to 400 degrees Fahrenheit before lining a 9 inch pie plate with parchment paper and filling it with the cooked sweet potatoes. Be sure to pour any excess liquid that accumulates during cooking into a coffee mug so that you can avoid overbaking your pies later on. Once in the oven, bake for 20 minutes until tender before removing from heat and serving hot!
If you have too many sweet potatoes at once (or if you just want to store them longer), you can keep them stored in a cool place like a pantry or cupboard. Sweet potatoes can last up to several weeks when stored this way, but they will start to lose their flavor after about two weeks if left untouched. If you do plan on storing them longer than two weeks, be sure to wrap them in foil or place them in an airtight container so that they do not dry out. Finally, frozen sweet potatoes can last up to six months when stored correctly – just be sure not to thaw before baking as this will ruin their texture..