Anything Glazed. Anything Lemon. Anything Cake. My Taste Buds go crazy for. After the Lemon Raspberry bread gone wrong, I decided to go small, mini Lemon Cake Buds. And when you are small, you need extra glaze! Plus, this recipe is so easy to bake up. The bad thing is that they are small, so I end up eating 12 of them not realizing I just ate 12 mini muffins with extra glaze!
So be careful. Make these when you expect people to come over or bring them to a party. Do not make them for no occasion. You will eat them all in one sitting. I promise you that!
Delicious Rating: These are delicious without the glaze. I kept popping the little lemon suckers into my mouth as they were cooling. You can take the lemon cake bud and dip it into the glaze for a nice coating or just drizzle with a spoon. Cook Eat Delicious will definitely be making this easy Glazed Lemon Cupcake Buds recipe again, for a nice spring afternoon!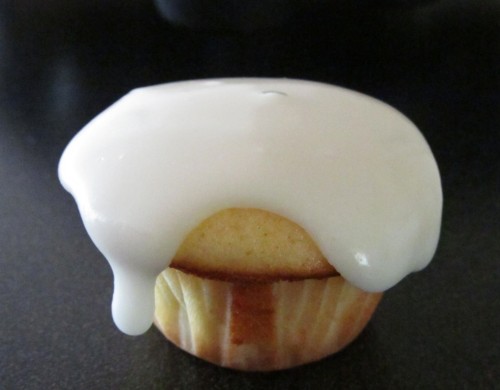 Glazed Lemon Cupcake Buds
Looking for an easy, delicious way to jazz up your cupcakes? These Glazed Lemon Cupcake Buds are the perfect solution! Made with just a few simple ingredients, they're perfect for any occasion.
Ingredients
1½

cups

flour

2

tsp

baking powder

½

tsp

salt

½

cup

buttermilk

1

tsp

vanilla extract

Zest of 2 lemon

finely grated

¼

cup

lemon juice

1

stick butter

room temp

1

cup

granulated sugar

2

large eggs

¼

cup

lemon juice

2

cups

powdered sugar
Instructions
Preheat oven to 350 degrees F.

Line muffin tins.

Take out 3 bowls.

In first, combine flour, baking powder, and salt.

In second, combine buttermilk, vanilla, lemon zest, and ¼ cup lemon juice.

In third bowl, with an electric mixer, cream butter and sugar for 5 minutes on medium speed.
It is fun to bake. Don't feel all overwhelmed when baking. Just take it easy. Play your favorite playlist and bake. Smile. When you are done you will not regret it!
Add in eggs and mix in well.

With mixer on low speed add in flour mixture and buttermilk mixture, alternating in 2-3 additions.

Pour mixture evenly in muffin liners.
I left off the glaze on most of these and ate them hot of the oven. How do you say 'divine' with your mouth full?
Bake 12-18 minutes or until toothpick comes out clean.

Allow to cool on wire rack.

In another bowl, whisk lemon juice and powdered sugar adding more of either as necessary.

Pour glaze on cake buds and serve.
Nutrition
Serving:
24
cupcakes
Calories:
2636
kcal
Carbohydrates:
599
g
Protein:
35
g
Fat:
16
g
Saturated Fat:
6
g
Polyunsaturated Fat:
3
g
Monounsaturated Fat:
5
g
Trans Fat:
0.2
g
Cholesterol:
341
mg
Sodium:
2280
mg
Potassium:
626
mg
Fiber:
5
g
Sugar:
445
g
Vitamin A:
681
IU
Vitamin C:
47
mg
Calcium:
698
mg
Iron:
12
mg
How to make cupcakes that are fluffy, fluffy, and delicious – no matter what ingredients you use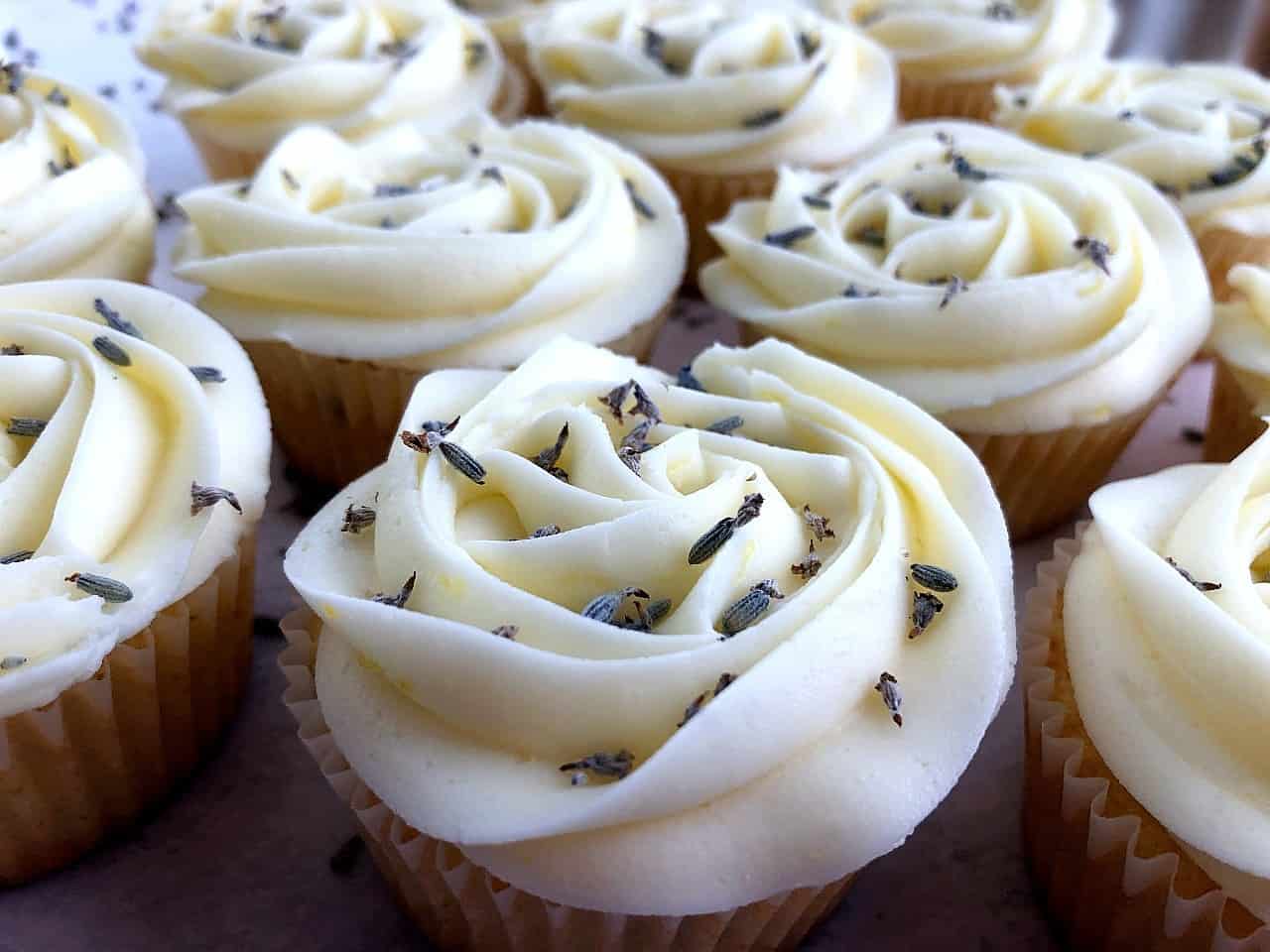 There are a few key things to keep in mind when making cupcakes that are guaranteed to be fluffy, fluffy, and delicious – no matter what ingredients you use.
First, be sure to use room temperature ingredients. Room temperature butter and eggs will mix together more easily and produce a lighter, fluffier batter.
Second, be careful not to overmix the batter. Overmixing can result in tough, dense cupcakes.
Third, be sure to bake the cupcakes until they are just done – no more, no less. overcooked cupcakes will be dry and crumbly, while undercooked cupcakes will be gummy and dense.
Follow these simple tips and you'll be sure to produce light, fluffy, delicious cupcakes every time!
 Tips and tricks for making the perfect cupcake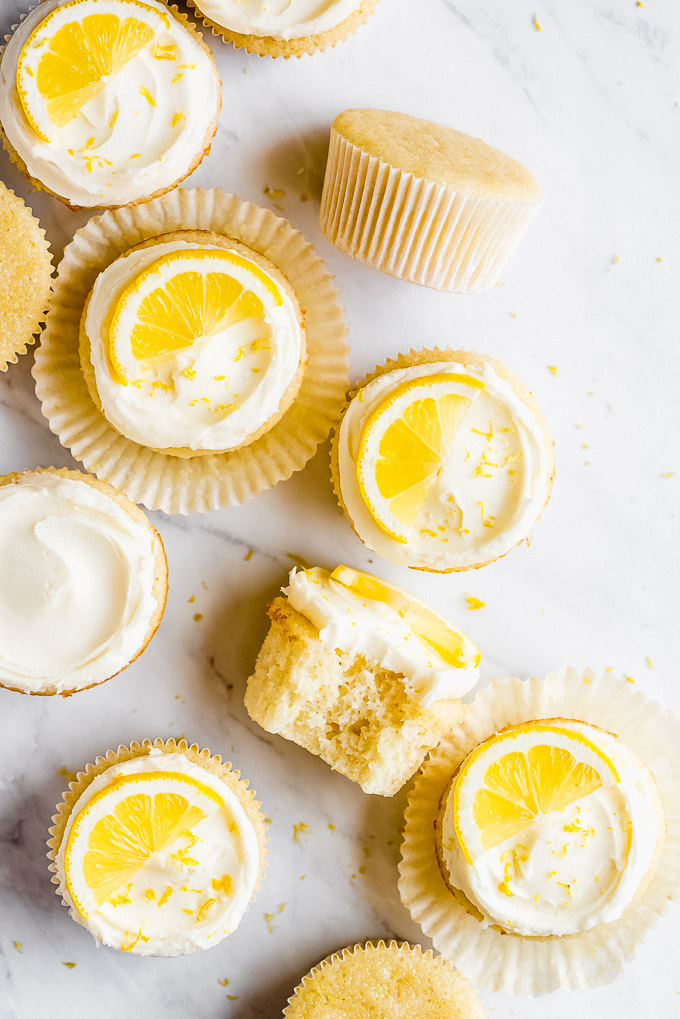 There are a few things to keep in mind when baking cupcakes to ensure they turn out perfectly.
First, be sure to use the correct type and amount of flour.
Second, use fresh eggs and make sure they are at room temperature before adding them to the batter.
Third, be careful not to overmix the batter.
Fourth, use a good quality baking powder.
Fifth, bake the cupcakes at the correct temperature and for the correct amount of time.
Sixth, let the cupcakes cool completely before frosting them. And finally, enjoy!