The best part about a Barbecue are the Baked Beans. I love the sweetness of the beans running off into the potato salad or pasta salad on the plate. Yummy! These beans may be some of the best baked beans I have ever cooked. Plus, they are Vegan!
Delicious Rating: Delicious Easy recipe to make and bake. Not too sweet at all but has a nice flavor to it. They are thick and not super saucy but if you like a lot of sauce you can double the recipe for sauce. Serve with Vegan Pasta Salad, Seitan Ribs, and Bean Burgers for a complete dish.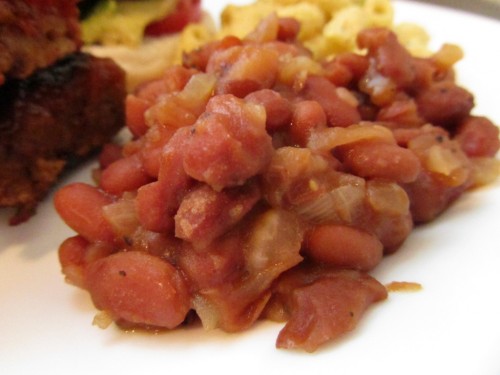 Vegan BBQ'd Baked Beans
his vegan baked beans recipe is hearty and delicious, perfect for satisfying any craving. With easy to follow instructions and nutritional information, this is a must-try dish for any vegan or baked beans lover.
Ingredients
3

cups

pinto beans

cooked & drained

1

onion

finely diced

3

tbsp

molasses

2

tsp

salt

1

tsp

black pepper

1

tsp

dried mustard

1

tbsp

mustard

½

cup

ketchup

1

tbsp

Vegan Worcestershire sauce

⅓

cup

brown sugar
Instructions
Preheat oven to 325 degrees F.

In a large bowl combine all ingredients.

Place bean mixture in a baking dish and bake for 1 hour.

Serve warm.
Notes
Now that you know how to make a delicious and healthy smoothie, get out there and try it for yourself! Don't forget to experiment with different fruits and vegetables to find new flavor combinations that you love. Most importantly, enjoy your smoothie and all of the nutritional benefits it has to offer.ssdassda
Nutrition
Serving:
1
serving
Calories:
228
kcal
Carbohydrates:
49
g
Protein:
8
g
Fat:
1
g
Saturated Fat:
0.1
g
Polyunsaturated Fat:
0.2
g
Monounsaturated Fat:
0.2
g
Sodium:
993
mg
Potassium:
626
mg
Fiber:
8
g
Sugar:
25
g
Vitamin A:
107
IU
Vitamin C:
3
mg
Calcium:
81
mg
Iron:
3
mg
Baked Beans Recipe Notes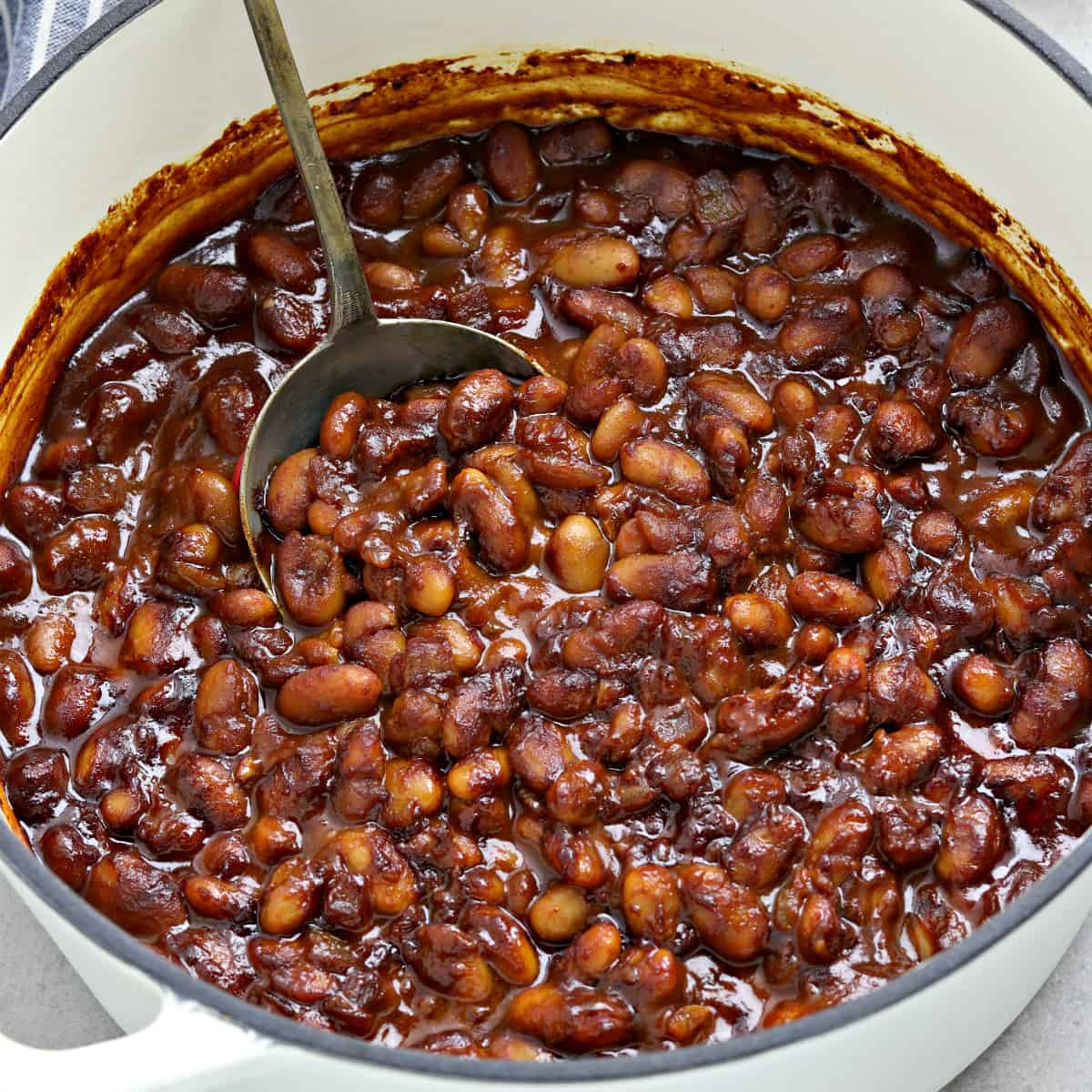 Baked beans are a classic dish that every kitchen should have on hand. They're easy to make, and they can be made in a variety of different ways – from slow cooker to Instant Pot. In this section, we'll show you how to make a vegan version of the dish that is sure to please.
Begin by prepping your ingredients: pulses (such as beans, lentils, or chickpeas), onions, garlic, olive oil or other vegetable oil, tomato paste or sauce (optional), salt and pepper. Once your ingredients are prepped, it's time to get started!
In an Instant Pot: Add the pulses and onion into the pot and stir well. Close the lid and set the timer for 10 minutes. After 10 minutes have passed, use a colander to drain all of the water from the beans. Set aside any unused pulses for another use.
Slow Cooker: Add all of the ingredients into a slow cooker and stir well. Cook on low for 6-8 hours or high for 3-4 hours. After 6-8 hours have passed, use a fine mesh strainer to strain out any excess liquid/soup mixture from the beans using a funnel (this will also remove any skins). Set aside any unused pulses for another use.
Once both methods have been completed, it's time to enjoy your vegan baked beans! Simply serve them warm alongside your favorite dishes or freeze them for later consumption. As always – Enjoy!
Baked Beans's Nutrition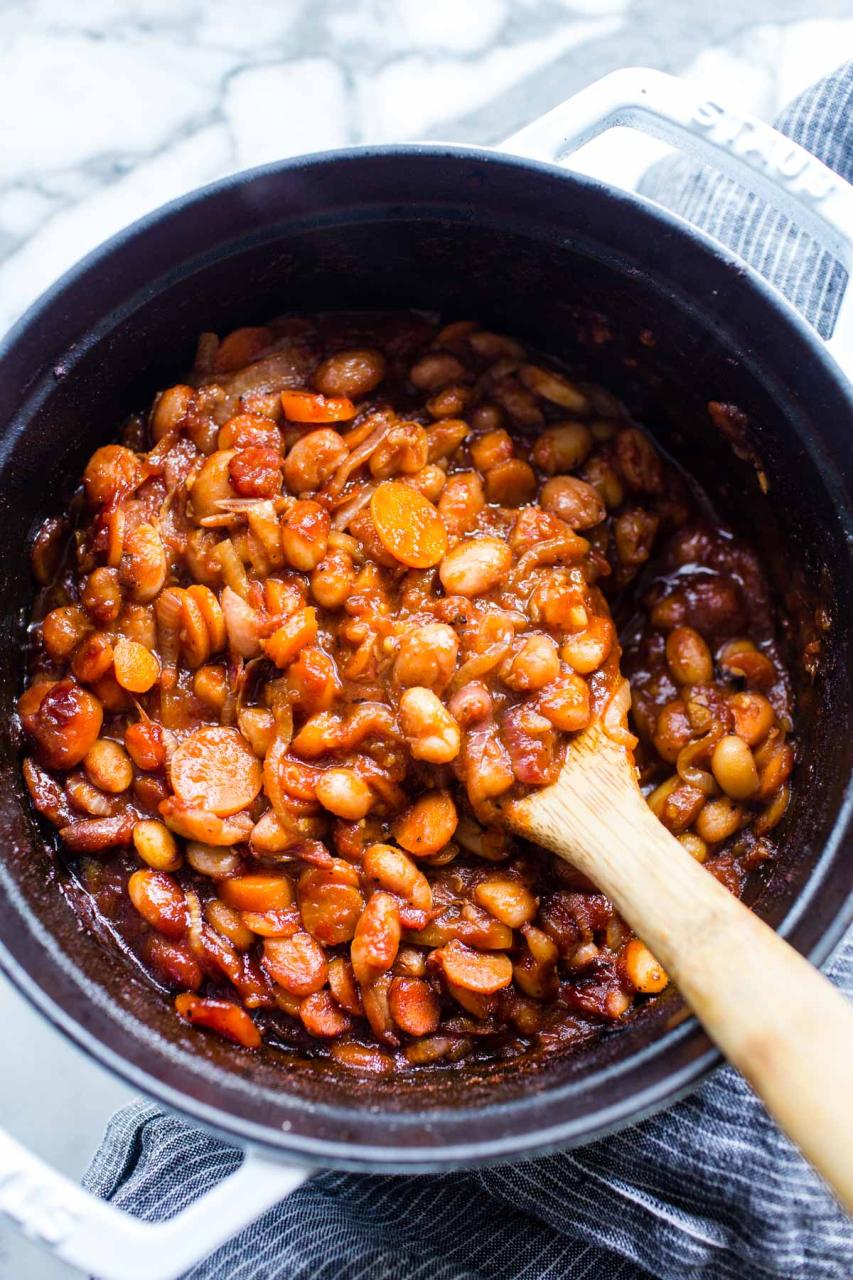 Are you looking for a healthy, vegan alternative to the traditional baked beans dish? Well look no further! This recipe is packed with nutrients and can be made gluten- free if needed. Not to mention, it's perfect for those on a budget. Making a big batch of this recipe and freezing the leftovers will make it easy to have vegan baked beans on hand whenever you want them. Enjoy!
Serving Size
Do you love Mexican food but don't want to compromise on your health or go meatless? Then this vegan baked beans recipe is perfect for you! These delicious burgers are made with black beans, enchilada sauce, BBQ sauce, brown sugar, onion, garlic powder, smoked paprika, chili powder, and cumin. They're seasoned to perfection with salt and pepper and served on a whole wheat hamburger bun with a slice of cheddar cheese.
This recipe is easy to follow and will have your family or dinner party guests talking. Not only are they delicious, but these burgers are also healthy and simple to make. What more could you ask for in a burger? So go ahead and give these vegan baked beans a try – you won't regret it!
Calories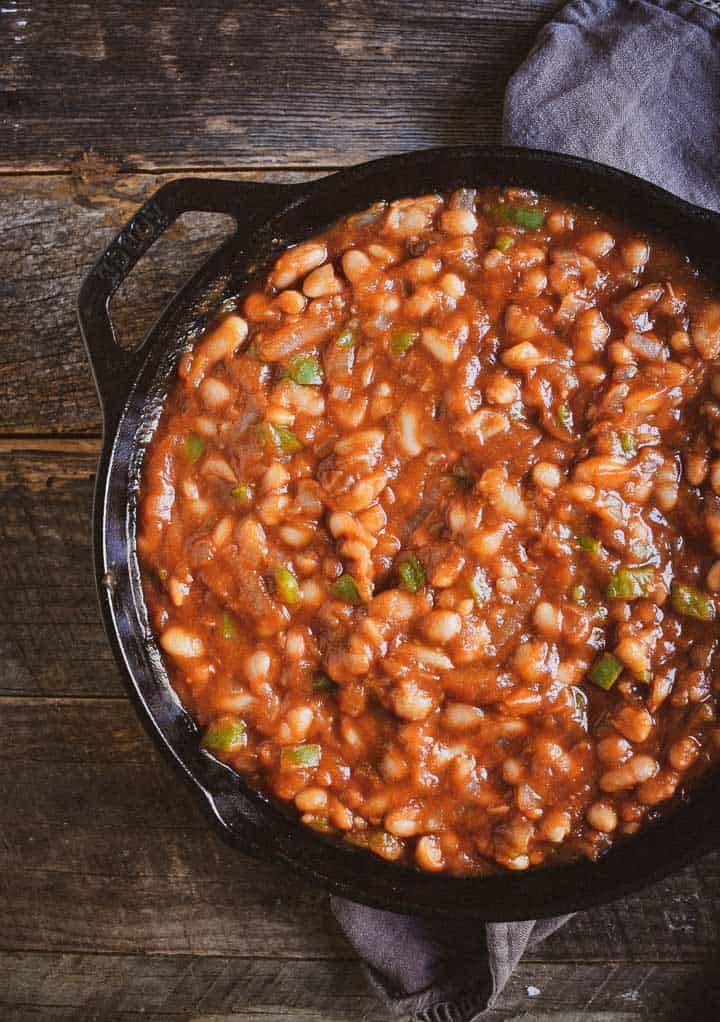 When it comes to diet, it's important to be mindful of the calories that you're consuming. Not all calories are created equal, and some can be downright dangerous. That's why we've created this vegan baked beans recipe – it's full of healthy ingredients and it's low in calories.
Cooking white beans is a great way to get your daily dose of protein and fiber, both of which are essential for maintaining a healthy body weight. In addition, a tablespoon of olive oil has about 120 calories – making this recipe a great choice if you're looking to cut down on your caloric intake.
Diced onion is another great nutrient rich ingredient in this recipe. On average, an onion contains about 30 calories. Soaking the beans overnight can help reduce the cooking time by around half, meaning that this recipe will come together quickly and easily. Plus, as long as you use a variety of white beans for this dish, you'll be able to customize it to your liking without worrying about any dietary restrictions.
Finally, we want to remind readers that Vegan Baked Beans are perfect for lunch or dinner – they're filling but not too heavy or greasy. So whether you're looking for something quick and easy for lunch or something hearty and satisfying for dinner – Vegan Baked Beans are definitely the perfect option!