Enjoy a comforting yet simple meal with this delicious Broccoli and Anchovy Pasta Recipe
Good olive oil can create a good pasta sauce. Really, anything is good on Pasta! An olive oil sauce is so versatile that you can mix and match flavors and pastas in so many combinations. This easy pasta recipe is simple in ingredients and cooking. It is the perfect for left over pasta to make a quick dinner.
Cook Eat Delicious Rating: Add more vegetables if you would like. Any would go great with the anchovy olive oil sauce. This pasta is light and very refreshing. I love every bite of it. I did use left over pasta but boiled a bit more to have some reserved cooking water. I am sure that you will find this recipe to be delicious and easy to cook. Please drop a comment to let me know what you think of it!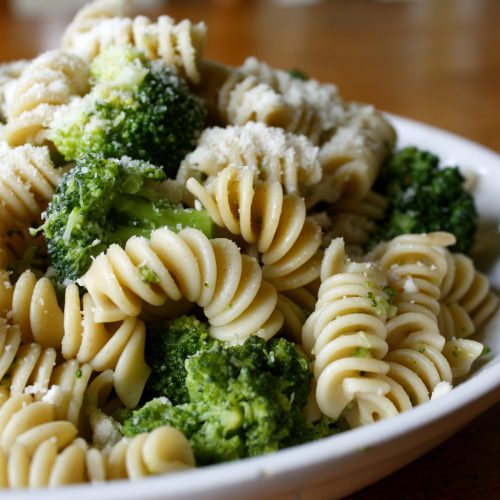 Broccoli And Anchovy Pasta
If you are looking for a comforting yet simple meal, look no further than this broccoli and anchovy pasta recipe. Not only is it incredibly easy to make, but it is also packed with flavor. Additionally, it is a great way to use up any leftover broccoli in the fridge. In this blog post, we will walk you through everything you need for this delicious meal, how to prepare it, some tips and tricks, and some frequently asked questions. Furthermore, we will even throw in some serving suggestions to make your broccoli and anchovy pasta meal the perfect comfort food. Let us get started!
Ingredients
1

package

spaghetti noodles

1

large

head of broccoli

2

tsp

salt

3

tbsp

olive oil

3

garlic cloves

crushed or minced

2

cans of anchovies

1

tsp

red pepper flakes

crushed

½

cup

raisins

finely chopped if desired
Instructions
Cook pasta as directed, drain (reserve ½ cup of cooking water) and set aside.

Boil large pan of water.

Cut broccoli head into florets and add to water along with the salt.

Boil until tender & drain.

In a large pot, heat oil over medium heat.

Add garlic and cook for a couple of minutes.

Add anchovy fillets with their oil and red pepper flakes.

Stir until anchovies have dissolved.

Add in broccoli florets and raisins until heated through.

Add pasta and reserved pasta cooking water and combine all together well.
Notes
Making this delicious Broccoli and Anchovy Pasta is a breeze. With just a few simple ingredients and preparations, you can create a comforting meal that your family will love. Don't forget to add some of your favorite toppings to make it even better! Give this dish a try today for an easy yet satisfying dinner that everyone will enjoy!
Nutrition
Serving:
4
servings
Calories:
622
kcal
Carbohydrates:
109
g
Protein:
20
g
Fat:
13
g
Saturated Fat:
2
g
Polyunsaturated Fat:
2
g
Monounsaturated Fat:
8
g
Sodium:
1384
mg
Potassium:
900
mg
Fiber:
9
g
Sugar:
6
g
Vitamin A:
1095
IU
Vitamin C:
137
mg
Calcium:
107
mg
Iron:
3
mg
Tips And Tricks To Make The Perfect Meal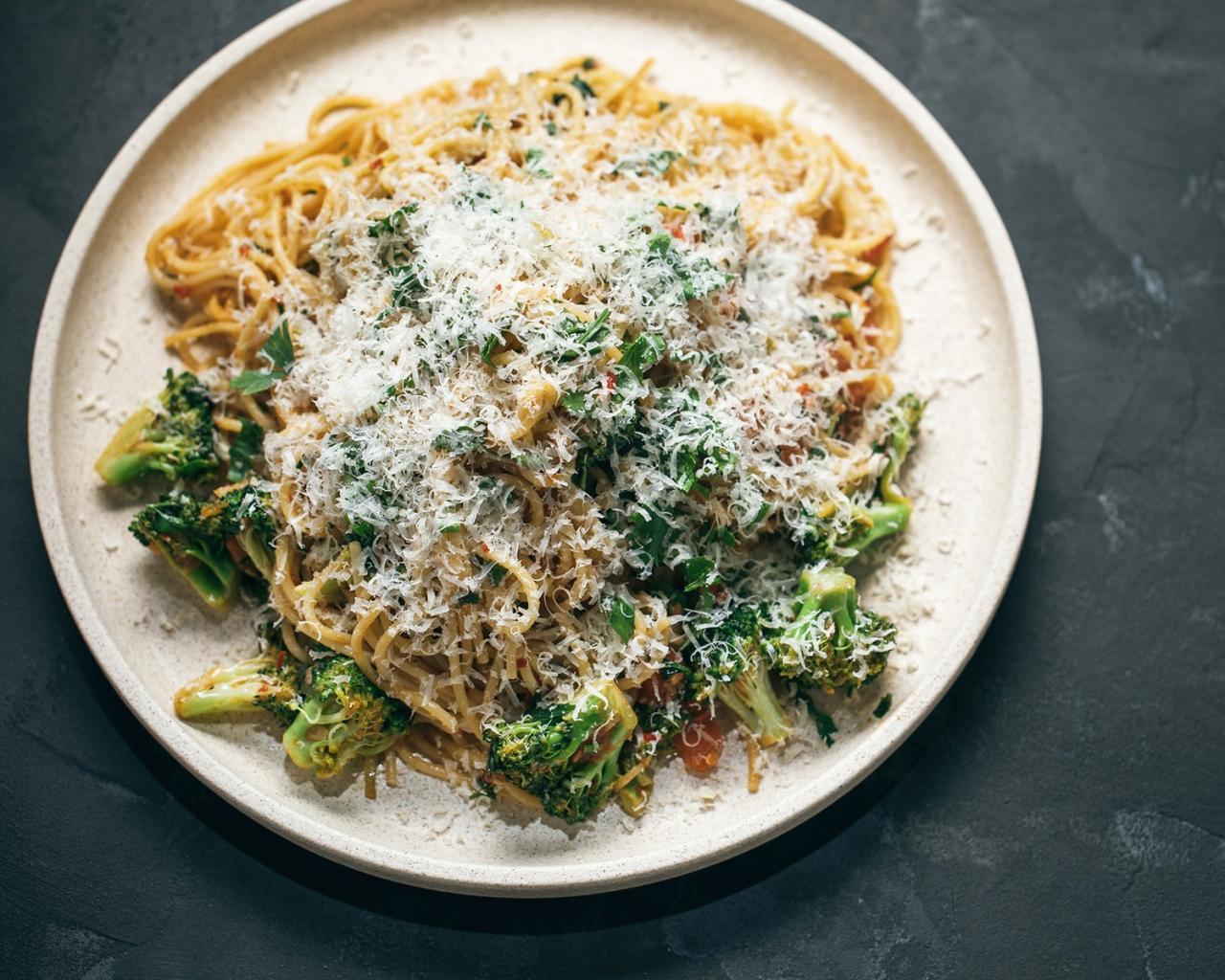 There's something about the flavor combination of anchovy and broccoli that makes a dish irresistible. When prepared correctly, this simple pasta dish can be a hit with any palate. In this blog, we'll teach you everything you need to know about making this comforting pasta recipe.
First and foremost, it's important to understand the flavor pairing of anchovy and broccoli. Together, they create a delicate but savory flavor that is sure to please. As such, it's important to use high quality olive oil in order to bring out the best in these flavors. Additionally, make sure that you are incorporating other fresh ingredients into your sauce for optimal results. By doing so, you will be able to create a dish that is both delicious and nutritious.
Once you have all of your ingredients prepared, it's time to cook the pasta properly. Be sure to follow the instructions on your package carefully so that your pasta comes out evenly cooked and tasting great! After cooking the pasta, it's time to make the sauce! In order for this recipe to be successful, it is essential that you use high quality canned anchovies without any additives or preservatives. Once you have created your sauce, it is time for finishing touches: ensuring that your meal looks beautiful on presentation plates and tastes even better when eaten! Finally, remember not to overspend on ingredients – by using food waste creatively in recipes like this one can help save money in the long run!
FAQs About Broccoli And Anchovy Pasta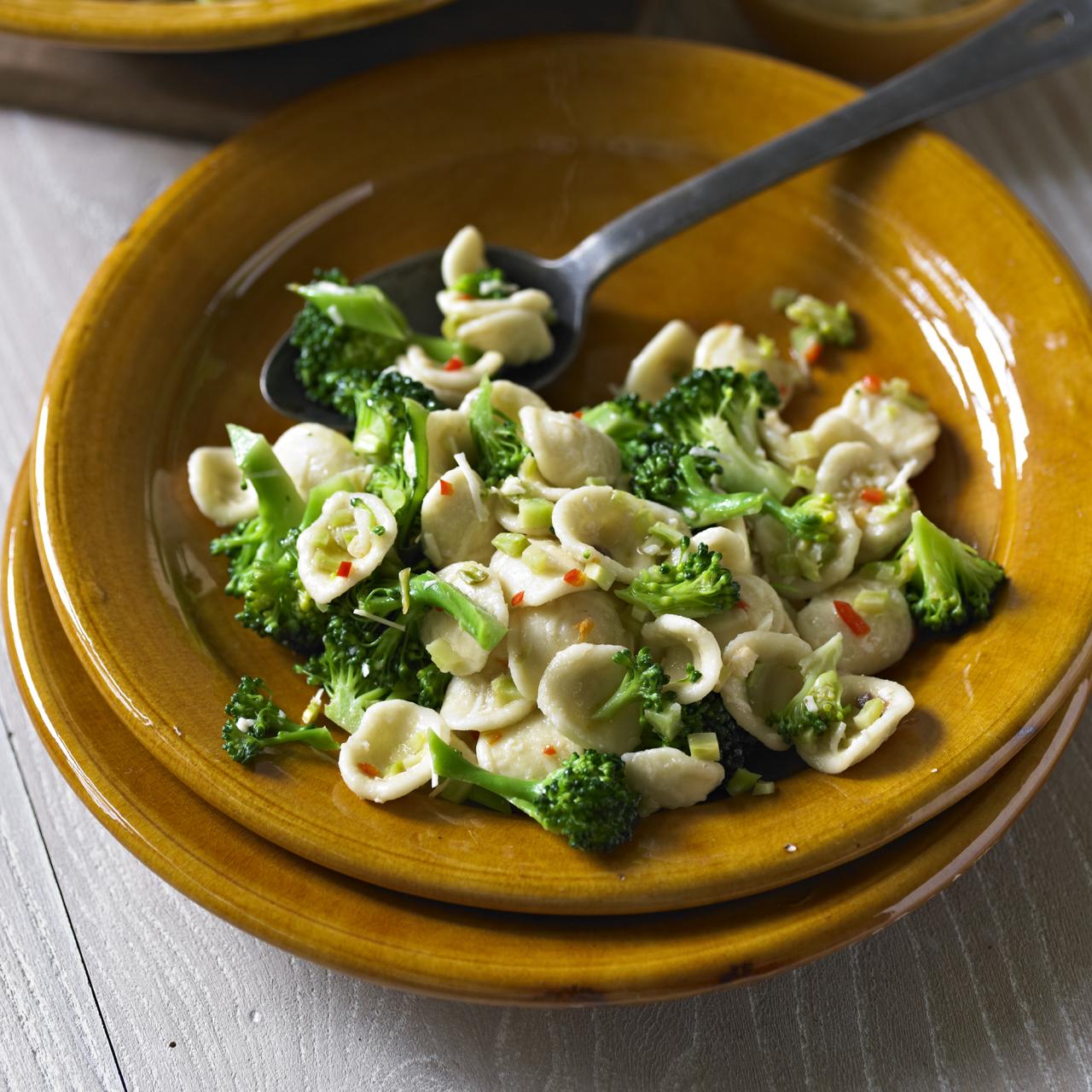 If you're looking for a hearty and flavorful pasta dish, look no further than broccoli and anchovy pasta. This dish is packed with protein and healthy fats, and it's also low in carbs and calories. Plus, it's super easy to make! Here are some FAQs about this delicious dish:
Q: What kind of pasta should I use?
A: Any type of pasta will work, but we recommend using a short, sturdy pasta like penne or rigatoni.
Q: Can I substitute the anchovies for another ingredient?
A: If you're not a fan of anchovies, you can substitute them for another type of fish like tuna or salmon. You can also use a vegetarian option like tempeh or tofu.
Q: How can I make this dish even healthier?
A: To make this dish even healthier, you can use whole wheat pasta, low-fat cheese, and/or swap out the olive oil for a healthier oil like avocado oil.
Q: What about advantages ?
 One of the main advantages of this recipe is that it is versatile – you can use any type of pasta, as well as additives to enhance the flavor or make it more comforting. For example, you could add ground beef or sausage to the anchovy sauce if you want a more hearty dish. Or, if you're feeling particularly adventurous, try using different types of cheese in the sauce instead of anchovies.
Another great thing about this recipe is that it's healthy. The combination of broccoli and anchovy is a good source of nutrients like vitamin A and omega-3 fatty acids. Additionally, this dish provides plenty of fiber which can help to keep your digestion running smoothly. And lastly, because it's vegan or vegetarian friendly, you can easily adapt this recipe to fit your specific dietary needs. So go ahead – give broccoli and anchovy pasta a try today!