The Best Salsa in the World. Yes, that is a high title to live up to but I seriously believe that this Salsa stands. Oh man, it is delicious! Delicious and addicting. We couldn't stop eating it, it is that good.
I modeled this salsa after one of my favorite salsas: Chevy's Salsa! I used to go to Chevy's just for their salsa and chips. I think the waiters would hate me. The key to this recipe isn't some fake liquid smoke, it is actually grilling the tomatoes and peppers on a charcoal grill…My mouth is literally watering typing this up.
Delicious Rating: A charcoal grill is the only option for this recipe. Gas will not give it the real smoky taste and liquid smoke is so out of the question. After the grilling it is a super easy recipe, blend it all up and serve! It tastes better (if that is possible) the next day after all the flavors have come together and melded perfectly. I am going to the store right now to buy some more ingredients!
The Best Salsa in the World
Looking for a delicious salsa recipe? Look no further than this blog post! In this post, we're going to walk you through the ingredients and steps necessary to make a delicious salsa.
Ingredients
2

lbs

fresh tomatoes

1

large onion

chopped

4

jalapeno peppers

¼

cup

fresh cilantro

chopped

1

tbsp

black pepper

3

tsp

salt

2

tsp

garlic

minced
Instructions
On a hot charcoal grill, grill tomatoes and jalapeno peppers until charred and they began splitting.
Whenever I start up the charcoal grill now, maybe just for hot dogs or a tri-tip, I always make sure just to throw on some jalapenos and tomatoes for some salsa.
Place in a large bowl and allow to cool.

Continue to drain off excess liquid that will accumulate in the bowl.

Place tomatoes, onion, jalapenos, cilantro, black pepper, salt, and garlic into the blender.

Blend for 20 seconds or until your desired consistency.
Don't blend and walk away, pulse to your desired consistency. Maybe you like a thick and chunky salsa, maybe super thin, or just in the middle. Pulsing will let you choose.
Pour into bowl and chill or serve immediately with chips.

Store in a covered dish for up to 1 week in the fridge.
Notes
You can make perfect chocolate chip cookies with just a few simple ingredients and easy directions. With our tips and variations, you can make these cookies your own. So go ahead and get baking!
Nutrition
Serving:
1
cup
Calories:
83
kcal
Carbohydrates:
18
g
Protein:
4
g
Fat:
1
g
Saturated Fat:
0.1
g
Polyunsaturated Fat:
0.3
g
Monounsaturated Fat:
0.1
g
Sodium:
2344
mg
Potassium:
859
mg
Fiber:
5
g
Sugar:
10
g
Vitamin A:
2822
IU
Vitamin C:
67
mg
Calcium:
56
mg
Iron:
1
mg
Variations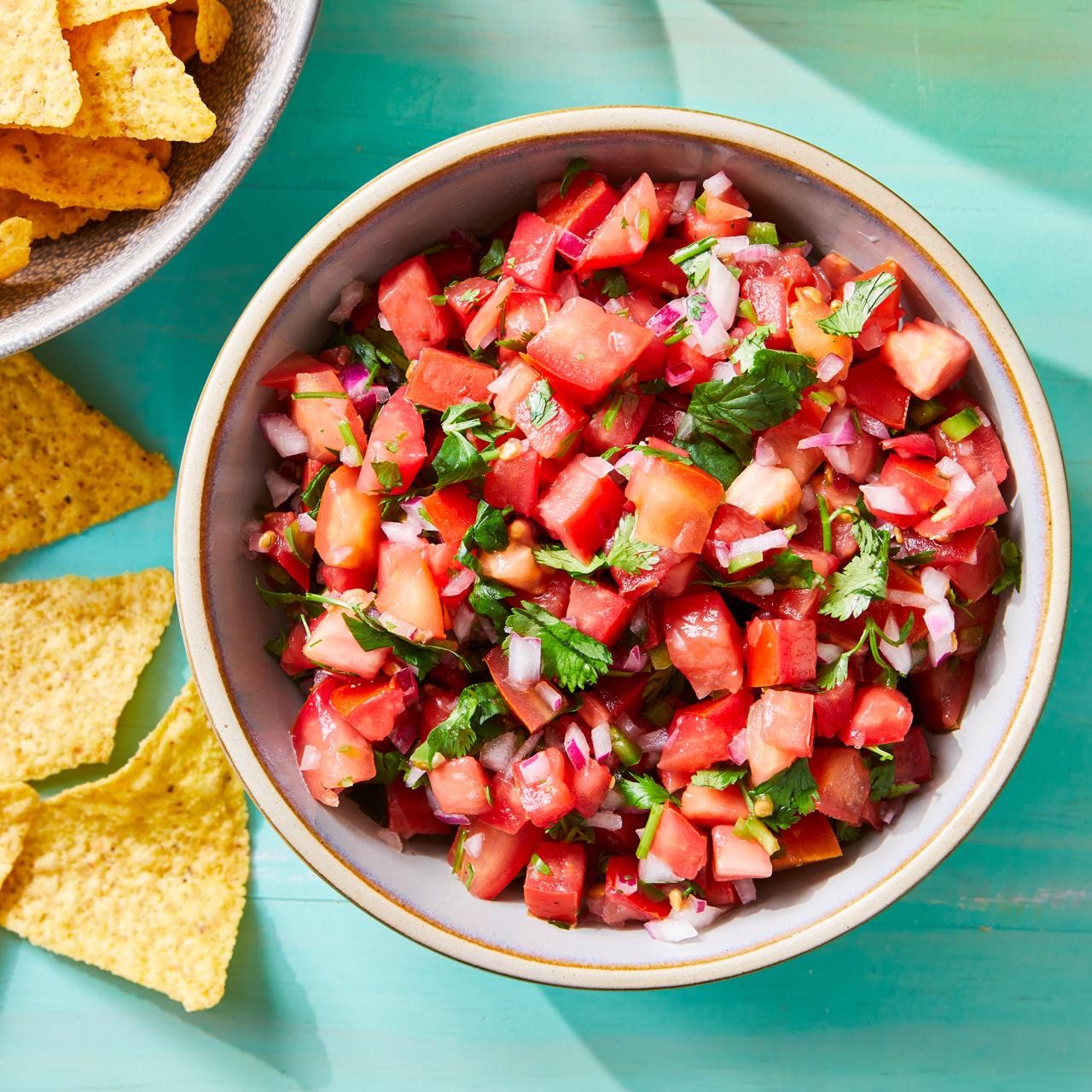 There are endless possibilities when it comes to salsa recipes, and each one can be tailored to your taste. Whether you're looking for a spicy salsa, a mild salsa, or something with fruit as a main ingredient, there's sure to be a recipe that suits your needs. Below, we'll outline four different salsa recipes that you can try out.
First up is the Spicy Salsa recipe. This variation includes chili peppers or other hot spices, and it will add an extra kick of flavor to your meal.
Next is the Mild Salsa recipe. This version is not as spicy as the Spicy Salsa recipe, but it still has plenty of flavor for those who want something on the mild side.
Third is the Fruit Salsa recipe. This variation includes fruit as a main ingredient and is perfect for those who want something more filling than just plain old salsa.
Finally, we have the Pico de Gallo variation. This dish includes diced tomatoes, onions, and chili peppers and is perfect for adding some spice to your meal. No matter which salsa recipe you choose, they all taste delicious and will add some flavor to any meal!
Salsa's FAQ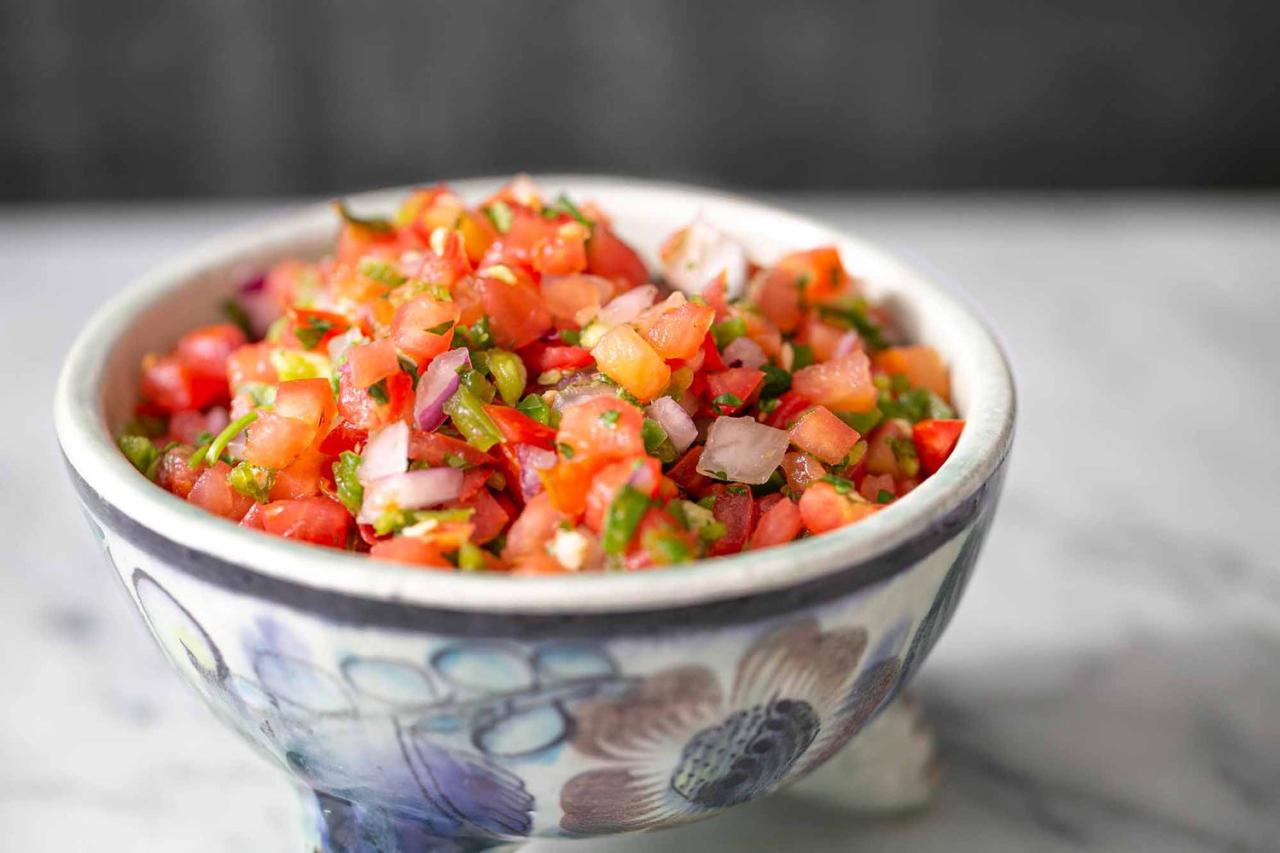 Salsa is a delicious, nutritious condiment that can be enjoyed by people of all cultures. It's easy to make, versatile, and perfect for adding flavor and nutrition to your meals. In this section, we'll outline the ingredients and steps needed to create a delicious Mexican salsa.
First, you will need some fresh tomatoes, onions, garlic, cilantro (coriander), and jalapeño peppers. If you can't find these specific ingredients in your area, you can use a similar assortment of flavors for the salsa. Once you have all of the ingredients gathered together, it's time to start cooking!
To begin cooking the salsa, heat up a skillet over medium heat and add in the onions and garlic. Cook until the onions are translucent before adding in the tomatoes and jalapeño peppers. Let the mixture cook until it comes to a boil before removing it from heat and letting it cool slightly.
Once everything is cooked through (the tomatoes should be soft), add in the cilantro (coriander) and jalapeño peppers and mix everything together well. Season with salt as desired before serving hot with tortilla chips or as part of a salad dressing on your next meal!