Get the perfect recipe for delicious spaghetti marinara, complete with instructions and variations.
I love pasta and I love spaghetti. Correction. I love my spaghetti. Not to sound spaghetti snobbish but I am just really picky when it comes to spaghetti and types of sauce. I am not a fan of that jar stuff (although I really used to be) and I don't like a sauce that is way too complicated and overdone with spices and ingredients. I love a simple marinara sauce on my spaghetti. This has got to be the best Spaghetti Marinara ever, truly, seriously, for reals!
Delicious Rating: This is a super Easy Spaghetti Marinara Recipe. Absolutely Delicious. It is a vegan and vegetarian recipe, super healthy but packed full of flavor. It is a thick sauce, not runny or watery at all. Let CookEatDelicious.Com know your favorite Marinara Recipe so I can compare!
Spaghetti Marinara
There's nothing quite like a good spaghetti dish, and marinara is one of the most popular. In this blog post, we're going to share the perfect recipe for spaghetti marinara, complete with instructions and variations. Not only that, but we're also going to share some fun facts about spaghetti marinara and its history. So whether you're looking for a delicious and easy recipe, or just want to learn some interesting trivia about this classic dish, read on!
Ingredients
2

tbsp

Olive Oil

1

Onion

chopped

5

Celery stalks

chopped

2

Carrots

chopped

3

Garlic cloves

minced

12

oz

Tomato paste

1

tsp

Oregano

1

tsp

sugar

1

tsp

salt

1

tsp

black pepper

2

bay leaves

¼

cup

fresh basil or 1 tsp dried

28

oz

crushed Tomatoes

Spaghetti

cooked
Instructions
Heat Olive oil over medium heat in a large pan.

Add in onion, celery, carrots, and garlic.

Cover and cook for 10 minutes.

Stir in tomato paste, oregano, sugar, salt, pepper, bay leaves and basil.

Cook for an additional 4 minutes, stirring.

Reduce heat and stir in crushed tomatoes.

Simmer sauce over low heat for 45 minutes.

Remove and throw out bay leaves.

Place half the sauce in a blender and blend smooth.

Place the smooth sauce in a new pan and blend second half and add to first.

Reheat mixture for an additional 10 minutes or while cooking the spaghetti.

Top hot pasta with hot sauce and serve immediately.
Notes
That's all there is to making a delicious spaghetti marinara! Be sure to experiment with the recipe and find your perfect ratio of ingredients. And don't forget to share your creation with us on social media using the hashtag #cookeatdelicious
Nutrition
Serving:
1
serving
Calories:
164
kcal
Carbohydrates:
31
g
Protein:
7
g
Fat:
4
g
Saturated Fat:
1
g
Polyunsaturated Fat:
1
g
Monounsaturated Fat:
3
g
Sodium:
1424
mg
Potassium:
1524
mg
Fiber:
7
g
Sugar:
19
g
Vitamin A:
4728
IU
Vitamin C:
33
mg
Calcium:
68
mg
Iron:
4
mg
Fun Facts About Spaghetti marinara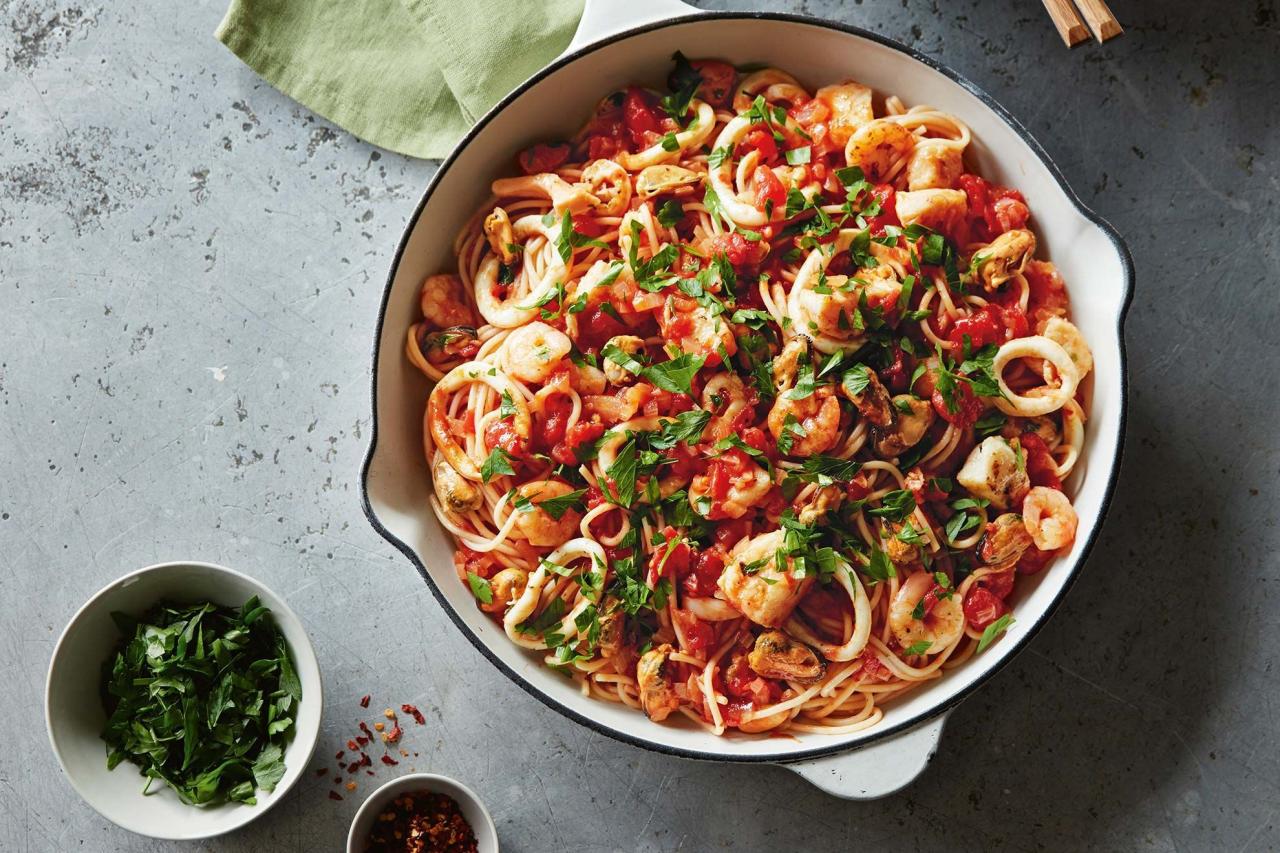 Spaghetti marinara is a delicious and popular Italian dish that dates back to the 16th century. While the origins of the dish are unknown, it is likely that it originated in Italy. The name marinara comes from the Italian word for seafarer or sailor, and the dish typically contains tomato sauce, garlic, and olive oil. It can be made with any type of pasta, but spaghetti is the most common. Spaghetti marinara is often served with fish or seafood, making it a perfect meal for those who love seafood.
The popularity of spaghetti marinara doesn't just reside in Italy – it's a worldwide favorite! In fact, there are many variations of this classic dish that can be found all over the world. Whether you're looking for a traditional Italian recipe or something new and unique, there's likely a version of spaghetti marinara out there that will suit your taste buds. So go ahead and give this delicious Italian dish a try – you won't regret it!
FAQs about the Spaghetti marinara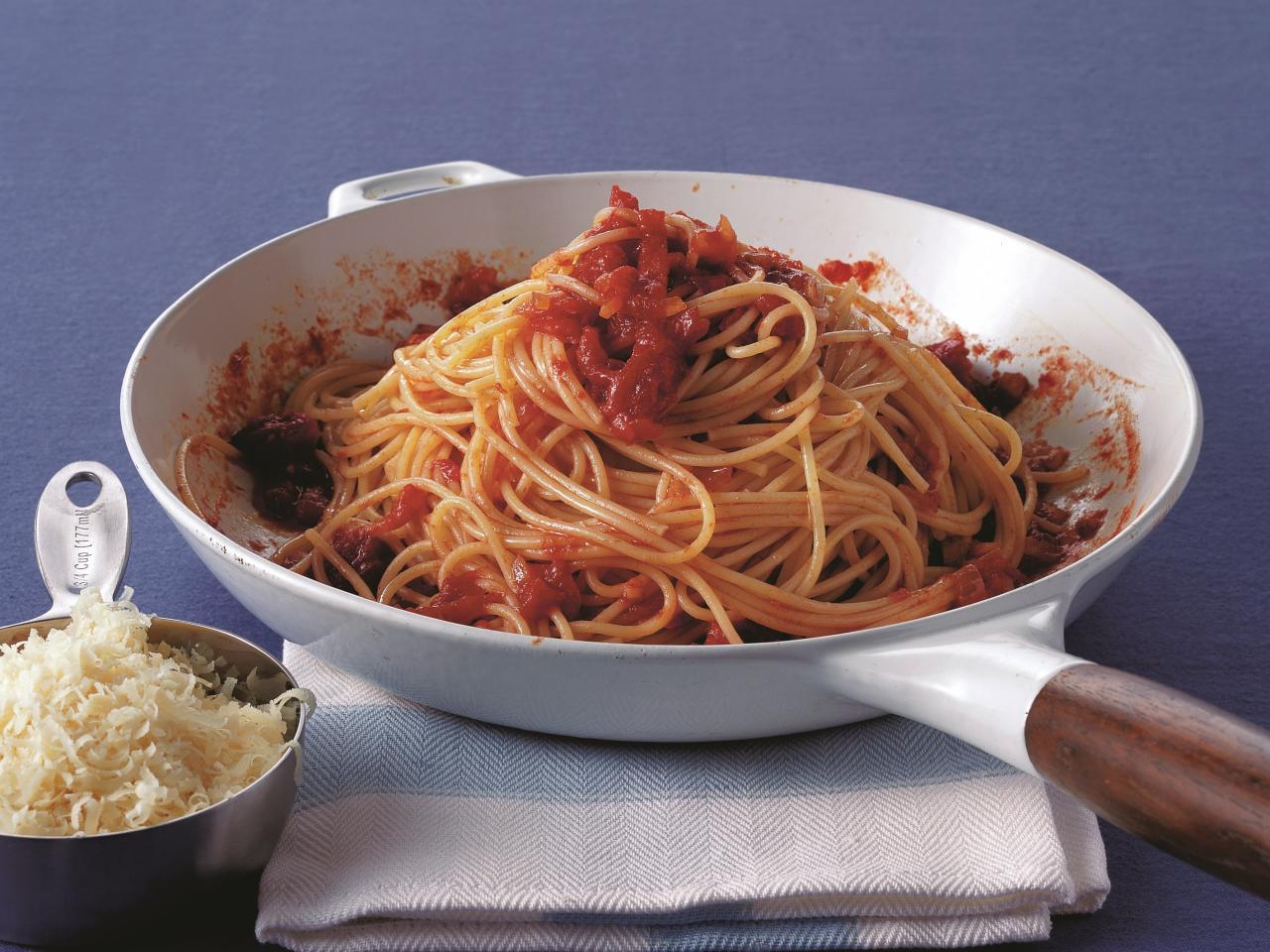 If you're wondering how to make the perfect spaghetti marinara, you're not alone. This classic Italian dish is beloved by many, but can be tricky to master. Here are some frequently asked questions about spaghetti marinara, along with some tips and tricks to help you make the perfect dish.
What is the best pasta for marinara sauce?
While there are many types of pasta that can be used for marinara sauce, spaghetti is the most classic and popular choice. Other good options include fettuccine, rigatoni, or penne.
What is the best marinara sauce to use?
There are many different brands and types of marinara sauce available, so it can be tough to choose the right one. In general, look for a sauce that is made with fresh tomatoes and doesn't have too many added ingredients.
How do I cook the pasta for marinara sauce?
Cook the pasta according to the package directions. Once it is cooked, drain it and then add it to the sauce.
What is the best way to reheat spaghetti marinara?
If you have leftovers, the best way to reheat them is in a pot on the stove. Simply add the pasta and sauce to the pot and heat it over low heat until it is warm throughout.
Some Tips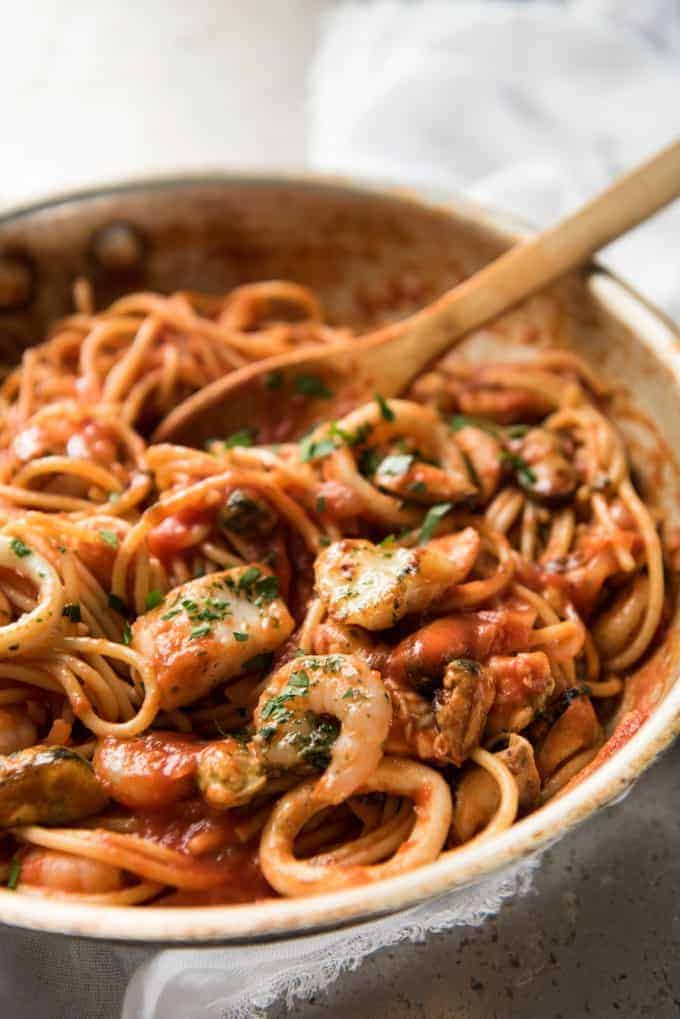 One of the best things about spaghetti marinara is that it is so versatile. You can add any number of different vegetables, meats, or seafood to the sauce to create a unique dish. This makes it a great option for busy weeknights when you need to get dinner on the table quickly.
Here are a few tips for making a delicious spaghetti marinara:
-Start by sautéing some garlic and onions in a bit of olive oil. This will give the sauce a nice base of flavor.
-Next, add your tomato sauce and any other desired seasonings.
-If you want to add some extra protein to the dish, cooked ground beef or Italian sausage are both great options.
-Finally, let the sauce simmer for a bit before adding your cooked spaghetti noodles. This will allow the flavors to meld together nicely.
Enjoy!