I am not a big cookie fan. Sure, I like cookies but I am not Cookie Monster who devours every cookie in site. But these Soft & Chewy Peanut Butter Cookies I did devour. They were sooo soft and actually chewy. I love a peanut butter cookie that tastes a lot like peanut butter. Sometimes peanut butter cookies can be crunchy and hard, and hardly even taste like peanut butter! These are the exact opposite and perfect for the peanut butter lover.
Delicious Rating: Oatmeal is the secret ingredient in these cookies. It really adds some depth of flavor and constitutes to the super chewiness of the cookie. This easy delicious recipe is my only go-to for peanut butter cookies. This is the best I have made and eaten. They are just delicious! Please share your favorite peanut butter cookie recipe with me so I can compare!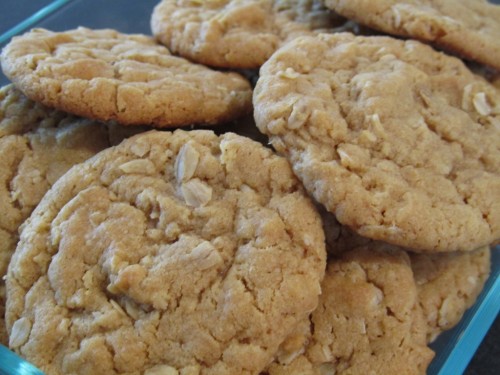 Soft & Chewy Peanut Butter Cookies
Looking for a delicious and easy peanut butter cookie recipe? Look no further! This post walks you through everything you need to know to make perfect cookies every time!
Ingredients
½

cup

softened butter

1

cup

peanut butter

½

cup

white sugar

½

cup

brown sugar

2

eggs

1

tsp

vanilla extract

¾

tsp

baking soda

½

tsp

salt

1

cup

flour

¾

cup

oatmeal
Instructions
In a large bowl, electric mix butter, peanut butter, white sugar, brown sugar, egg, and vanilla until well combined.

Add in baking soda, salt, flour, and oats.

Refrigerate dough for 20 minutes.

Preheat oven to 350 degrees F.

Roll into balls and place on a lightly oiled baking sheet.

Bake for 8-10 minutes. Cool on wire rack & devour.
Notes
If you're in the mood for something sweet and delicious, why not try baking a batch of cookies? With so many different flavors and variations to choose from, there's sure to be a cookie recipe out there that's perfect for you. Just be sure to follow the instructions carefully and pay attention to the baking tips, so that your cookies turn out perfectly every time. And once they're baked, be sure to store them in an airtight container so that they stay fresh and delicious.
Nutrition
Serving:
1
serving
Calories:
161
kcal
Carbohydrates:
16
g
Protein:
4
g
Fat:
10
g
Saturated Fat:
4
g
Polyunsaturated Fat:
2
g
Monounsaturated Fat:
4
g
Trans Fat:
0.2
g
Cholesterol:
24
mg
Sodium:
166
mg
Potassium:
84
mg
Fiber:
1
g
Sugar:
10
g
Vitamin A:
138
IU
Calcium:
14
mg
Iron:
1
mg
Baking Tips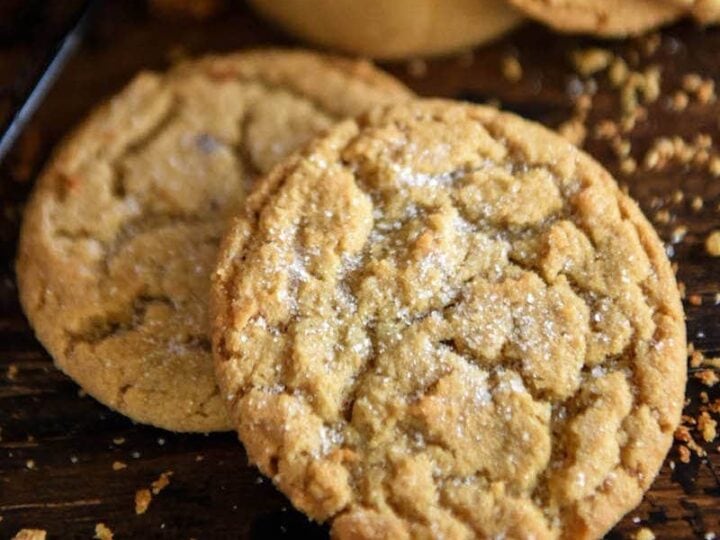 Baking is a fun and rewarding activity, and cookies are one of the simplest and most popular recipes. In this section, we will outline the steps that you need to follow in order to make soft and chewy peanut butter cookies.
Before beginning, preheat your oven to 350 degrees Fahrenheit (175 degrees Celsius). Then, in a small bowl, cream together the peanut butter and sugar until smooth. Next, whisk together the flour, baking soda, and salt. Gradually add the dry ingredients to the peanut butter mixture, mixing until well blended. Finally, roll the dough into balls and place them on an ungreased cookie sheet.
Bake for 10 minutes in the preheated oven or until lightly browned. Once they're done baking, remove them from the oven to cool on a wire rack. Store them in an airtight container for later use!
Storage Peanut Butter Cookies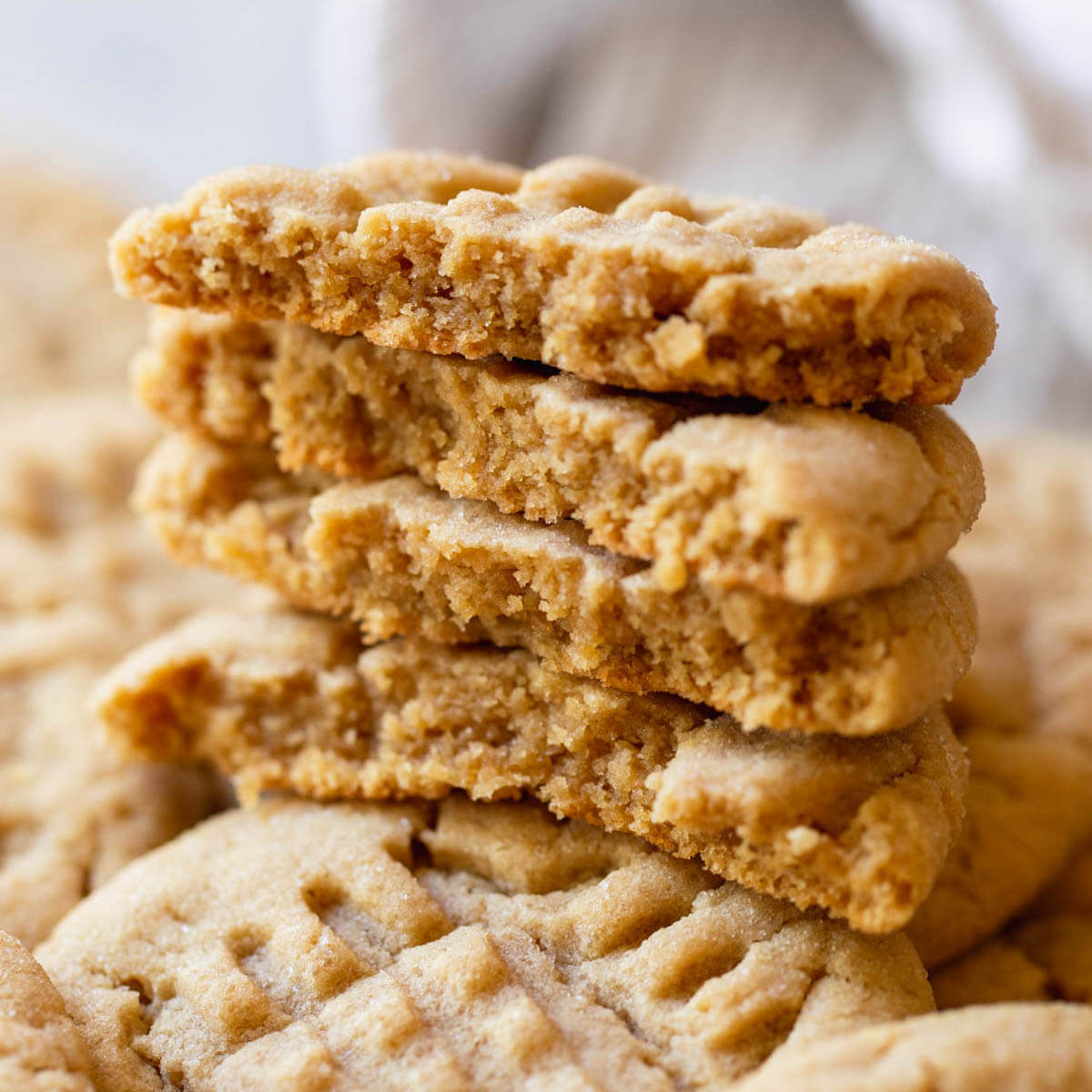 Peanut butter cookies are one of the most beloved desserts out there. They're simple to make, easy to store, and can be enjoyed by everyone. This recipe is for soft and chewy peanut butter cookies that are perfect for any occasion. You can enjoy them with a cold glass of milk for the ultimate treat!
To make these delicious cookies, you will need a few simple ingredients: peanut butter, sugar, eggs, baking powder, and salt. In addition, you will also need some flour for texture. To make the dough, mix all of the ingredients together until they are well combined. Then divide the dough in half and shape each half into a ball.
Next, roll each ball of dough into a thin sheet that is about 1-inch thick. Place the cookie sheets on a baking sheet and let the cookies cool for about 20 minutes before using them. The cookies can be stored in an airtight container for up to one week before being eaten. Enjoy your soft and chewy peanut butter cookies today!