Try the authentic Costa Rican Fish and Chips recipe and learn some fun facts about the country's culture
Sitting on the beach, relaxing to the sound of the waves crashing on shore, and eating, eating very well. That was our delightful experience in Tamarindo, Costa Rica. We ate at a beach front restaurant called Lola's. It offers fresh seafood and simple dishes full of flavor. Fresh fish on the beach is always a great experience and this was no exception. The fish is Tilapia and was moist and flavorful with a delicious crispy batter that it was fried in. It came with a side of coleslaw and fries or 'chips'. The fish is definitely the star of the show. Full of Costa Rican flavors, the batter stays crispy not getting soggy at all. Check out the easy delicious recipe for this Costa Rican fish after the jump!
Costa Rican Fish And Chips
This dish is a traditional favorite in Costa Rica that has been around for generations. In this blog post, I will give you a step-by-step guide to cooking your own Costa Rican Fish and Chips.
Ingredients
1

cup

flour

2

tsp

baking powder

1

tsp

salt

1

tsp

Caribbean curry powder

1

tsp

onion powder

1

tsp

garlic powder

½

cup

milk

½

cup

water

Oil for frying

2

lbs

of Tilapia

cut into strips
Instructions
Whisk together all batter ingredients while oil is heating to 375 F.

Dredge each strip of fish in batter and deep fry in oil for 6-8 minutes.

Place on wire rack over paper towels and serve immediately
Notes
Cooking Costa Rican Fish and Chips can be a fun and delicious way to explore a new culture. With the right ingredients, step-by-step instructions, FAQs, tips for the perfect serving experience, and suggestions for what to drink with it, you are sure to enjoy this traditional dish. So why not give it a try? Take your taste buds on an adventure and create your own unique version of Costa Rican Fish and Chips today!
Nutrition
Serving:
1
serving
Calories:
238
kcal
Carbohydrates:
18
g
Protein:
33
g
Fat:
3
g
Saturated Fat:
1
g
Polyunsaturated Fat:
1
g
Monounsaturated Fat:
1
g
Cholesterol:
78
mg
Sodium:
617
mg
Potassium:
524
mg
Fiber:
1
g
Sugar:
1
g
Vitamin A:
36
IU
Vitamin C:
0.1
mg
Calcium:
126
mg
Iron:
2
mg
FAQs About This Authentic Recipe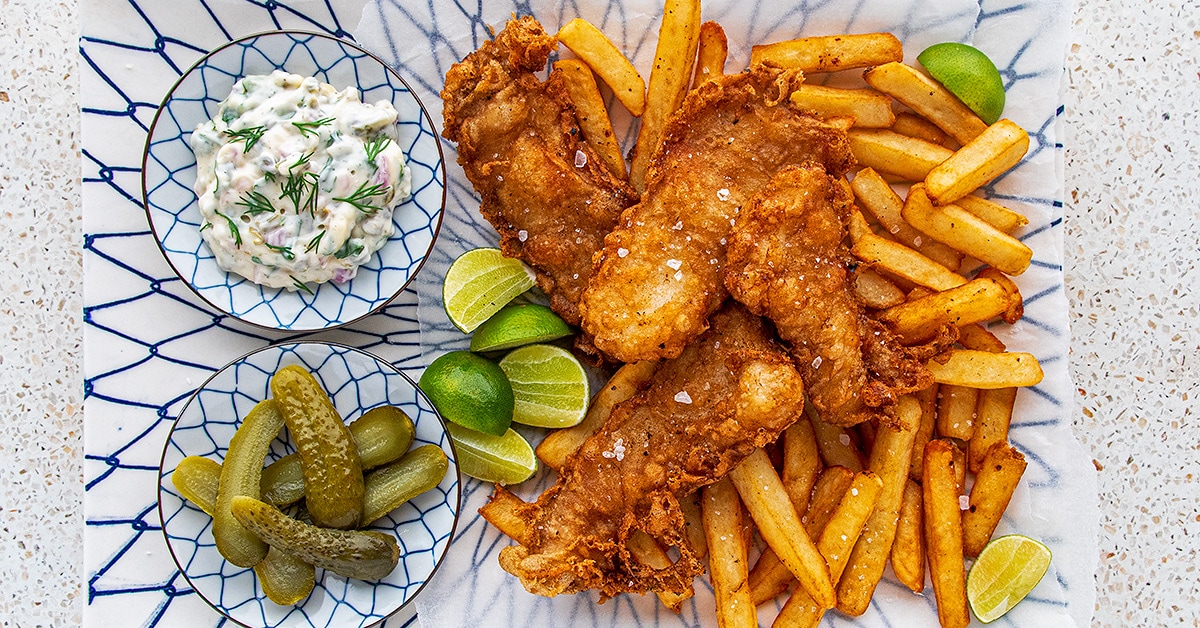 Looking for a delicious and easy recipe that will impress your friends and family? Look no further than Costa Rican Fish and Chips. This authentic dish is made with cod fillets that are battered and deep-fried before being served with a savory sauce and crispy chips. While the ingredients for this dish vary depending on where you find it, the essential flavors are always there – salty, sweet, and savory.
Here are some FAQs about this recipe that can help you prepare it to perfection:.
– What are the signature ingredients of this recipe?
The cod fillets in Costa Rican Fish and Chips are typically battered and deep-fried before they are served with a savory sauce. Some variations of this dish may include substituting other types of fish, such as haddock or tuna. Other popular accompaniments include french fries or coleslaw.
– How do you prepare the fish for cooking?
For most people, preparing cod for cooking involves battering it first before frying it in hot oil. Some people may choose to use a different type of oil or batter, but the key idea is to make sure that the fish is thoroughly coated so that it won't stick to the pan. You can also bake or grill your fish instead of frying it if you'd like.
How do you make the sauce?
This amazing sauce is composed primarily of tomatoes, capers, anchovies (or sardines), garlic, Worcestershire sauce (a type of Worcester Sauce), salt, pepper, olive oil, lemon juice concentrate (or vinegar), sugar – all of which combine to create an exquisite flavor profile. There are many variations on this classic recipe – some people may prefer less anchovies while others might prefer more; some may prefer diced tomatoes instead of whole ones; different brands or types of Worcestershire sauce might give different results; etcetera… The possibilities are endless! However, one thing that remains constant is its deliciousness – so don't be afraid to experiment!
Finally, what tips can you offer for making this dish gluten free or vegan?
While Costa Rican Fish and Chips typically doesn't call for any special ingredients or steps in order to make it gluten free or vegan*, there may be times when certain sauces call for dairy products (such as cheese) which could potentially complicate things if those items cannot be avoided. In these cases, altering sauces will usually suffice – such as substituting soy milk for cow's milk in place.
Tips For The Perfect Serving Experience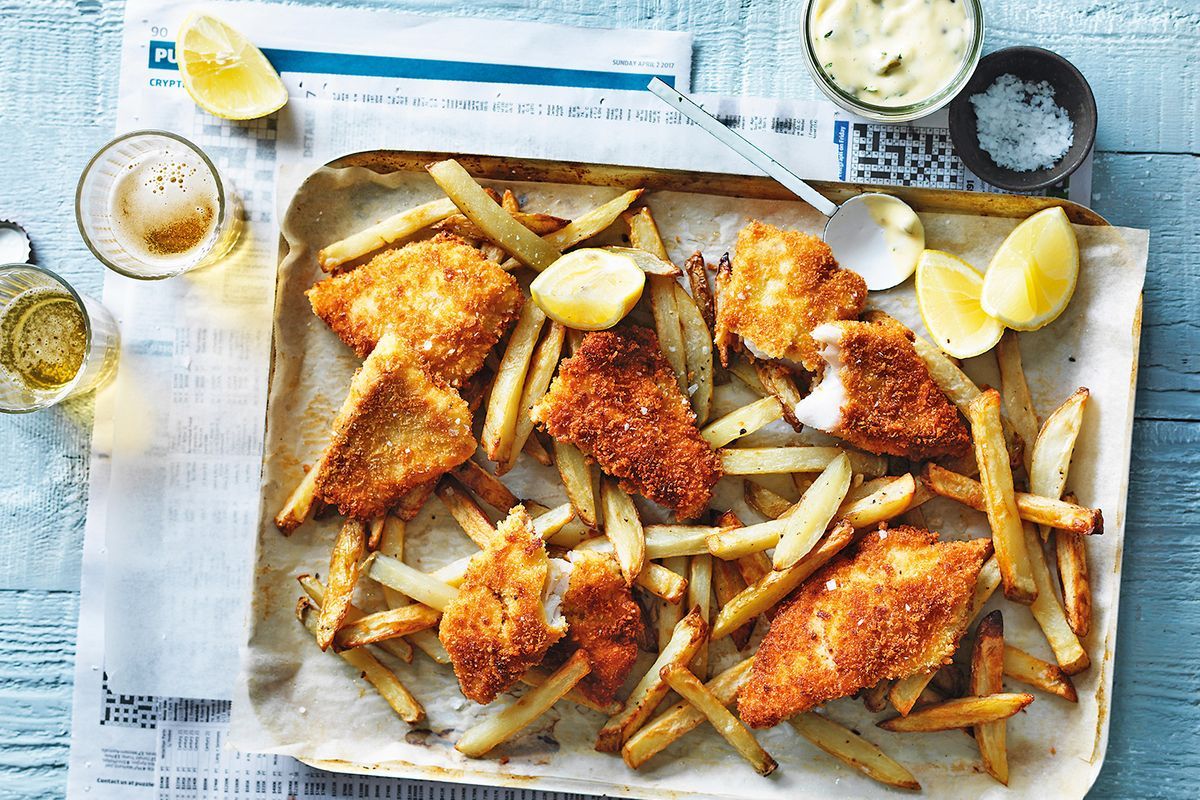 There's nothing like a good fish and chips dish, and luckily, it's one that can be easily made at home. In this section, we will outline the steps that you need to take in order to create the perfect serving experience for your guests.
First and foremost, make sure to source fresh fish for the best taste. Fish that has been frozen or stored in a fridge will not taste as good as fish that is fresh from the ocean. Secondly, use the right combination of seasonings to enhance the flavour of your dish. A little salt will go a long way, but you also need to add some spices such as black pepper or turmeric for a more complex flavour profile.
Next, it's important to fry your fish until it's crispy and golden brown. This is key in ensuring that your guests get the best possible experience with their seafood meal. Finally, think about side dishes when crafting your batter. You can choose fries or onion rings as your base, then add any other toppings such as tartar sauce or ketchup. Make sure everything is properly coated so that it doesn't stick to the fryer and end up becoming greasy later on.
When presenting your dish, be sure to use presentation techniques such as layering items on top of each other for an interesting visual appeal or using brightly coloured items to draw attention away from any imperfections on your food. And lastly, store leftovers properly so they'll be enjoyable when eaten again later on!
What To Drink With Traditional Costa Rican Fish And Chips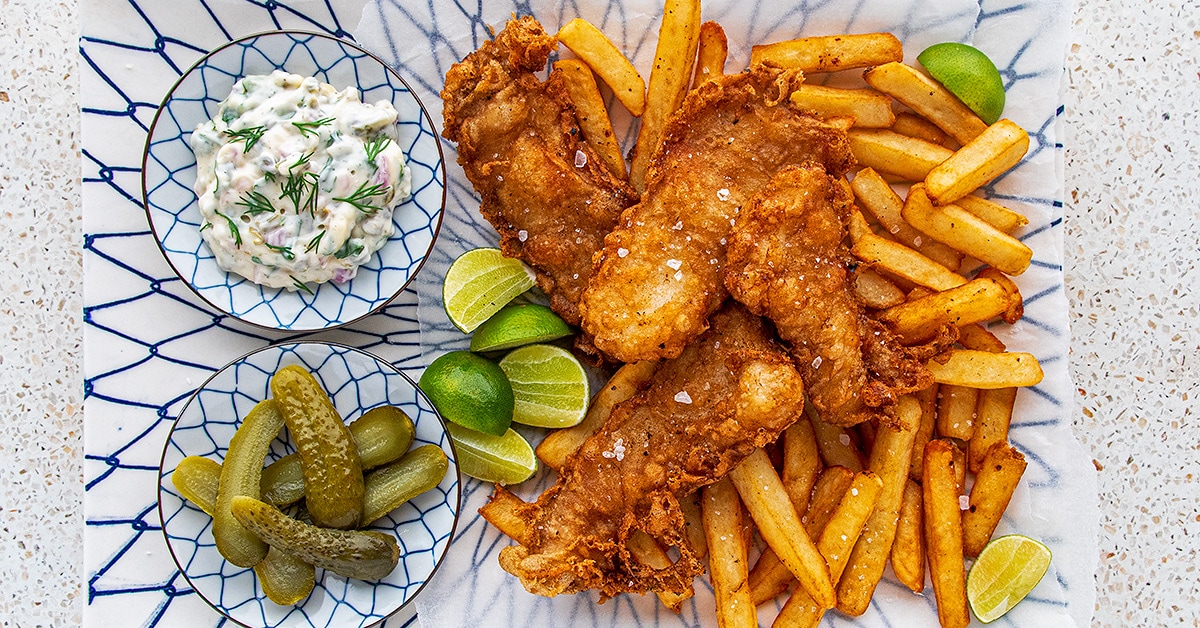 For the wine pairing, we recommend selecting a light, crisp white wine such as Riesling, Sauvignon Blanc or even an unoaked Chardonnay. These wines will help to accentuate the flavors of the fish and chips while still being light enough to enjoy with other dishes throughout the meal. For a non-alcoholic option, carbonated water can be a great choice to help pair the flavors of the fish and chips. Something like sparkling mineral water or seltzer can help cut through some of the richness of this dish.
For beer lovers out there, consider trying a Pilsner, lager or pale ale for their perfect match with this dish. These beers will nicely compliment the flavors of both fish and chips while still providing a refreshing taste that will keep you sated until your next course arrives. If you're looking for something even more flavorful, try something like a Moscato or Chenin Blanc – sweet wines that will add sweetness and complexity to your meal. And finally, if you're feeling festive (or just want something different), try serving a sparkling wine such as Prosecco or Cava instead!
Costa Rican Culture You Should Know About Fish And Chips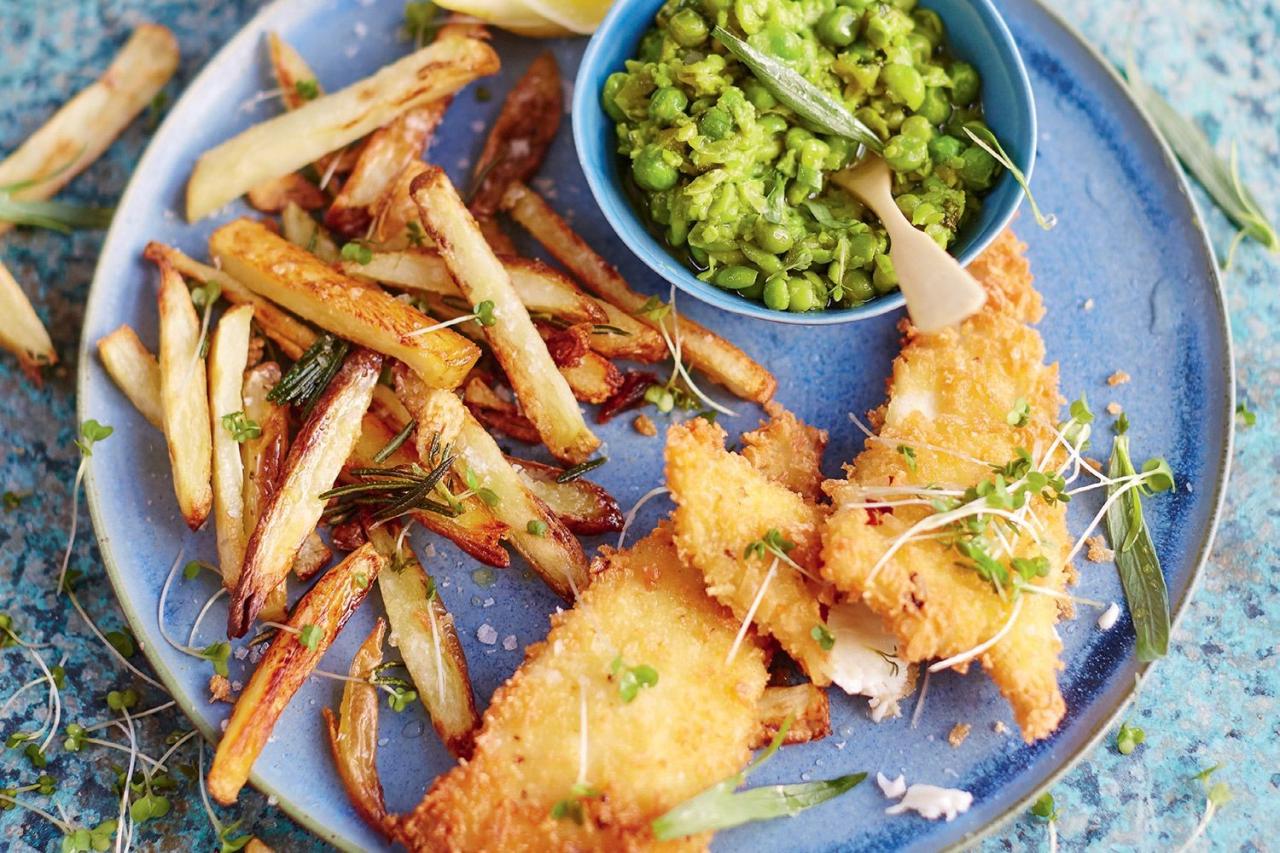 First, Let's Talk About The Origins Of Costa Rican Fish And Chips. As You Might Expect, This Dish Is Heavily Influenced By Costa Rican Culture. In Fact, It's Often Said That This Dish Is As Close To Costa Rican National Cuisine As You Can Get! Althoughfish And Chips Are Popular All Over The World, There Are Some Unique Flavors Associated With Costa Rica That Make This Recipe Stand Out From The Rest.
For Example, Many People Claim That The Level Of Spiciness In Costa Rican Fish And Chips Is Unmatched Anywhere Else In The World. This Comes From Using Fresh Chili Peppers In Addition To Traditional Spices Like Salt And Pepper. The Result Is An Intense Flavor Profile That Will Leave Your Taste Buds Singing Joyfully!
Another Important Aspect Of This Dish Is Its Accompaniments. Many People Enjoy Adding Guacamole Or Sour Cream To Their Plate As A Way To Enhance The Flavors Even Further. In Addition, Sides Like French Fries Or Coleslaw Can Add Some Extra Crunchy Goodness To Your Meal. And Don't Forget About Beer – Nothing Says Finish Up Your Fish Fry Feast Like A Cold One!
So What Are You Waiting For? Make Your Way Down To A Local Restaurant Or Cafe In Costa Rica Today – They'll Be Sure To Thank You!