Get all the information you need to start making delicious seitan dishes at home. Learn what seitan is, why you should try it, and how to make it with our easy to follow guide.
While doing my vegetarian/vegan stint, people would ask the same question…"Where do you get your protein?" There is a common misconception that protein is only found in meat. But really there are plenty of sources to gain protein from besides meat: veggies, carbs, legumes, soy products, tempeh, and seitan. Yes, seitan (pronounced say-tan but I like to call it see-tin). What is seitan? Wheat Gluten. Seitan is available already made and shaped into fancy 'wheat meat' items. However, you can buy it in its most natural form, wheat gluten flour, and make your own wheat meat, seitan. It is a lot cheaper to and you can really adjust it according to your recipe.
Delicious Rating: Seitan turns out ugly when you cook it. For that reason I added the little comic instead of the photo, so as not to scare anyone off of this site! This is a really easy delicious recipe for making seitan. I don't think I can eat seitan by itself. The texture is too spongy and there is a aftertaste I don't really care for. But when cooked with different food, like in a pot pie or barbecued (check out my BBQ Seitan Ribs) the taste is much better and provides plenty of protein. How do you like your seitan? Please let me know after the jump!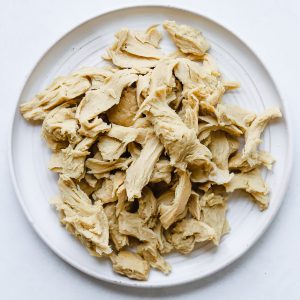 Seitan Recipe
Seitan is a meatless protein that can be used in a variety of dishes. In this blog post, we're going to teach you how to make seitan and use it in delicious, meatless recipes. We'll explain what seitan is, why you should try it, what it tastes like, how to make it, and where to buy it. By the end of this post, you'll be able to make your own delicious seitan dishes that will satisfy your hunger without any meat. Thanks for reading!
Ingredients
1¾

cups

vital wheat gluten

2

tsp

onion powder

2

tsp

garlic powder

2

tsp

paprika

1

tsp

salt

2

tsp

lemon pepper

1½

cups

vegetable stock

¼

cup

soy sauce

2

tbsp

olive oil

1

onion

chopped

2

garlic cloves

minced

¼

cup

soy sauce
Instructions
Combine wheat gluten, onion powder, garlic powder, paprika, salt, and lemon pepper in a large bowl.

Add in vegetable stock, soy sauce, and olive oil.

Make into a dough and knead for 2 minutes.

Divide into 4 even pieces.

In a large pan, add onion, garlic, soy sauce, and 8 cups of water.

Add in seitan pieces and let simmer for 1 hours.

Use immediately or store in fridge in the broth.
Notes
Seitan is a delicious, versatile, and healthy plant-based protein that is perfect for those looking to reduce their meat intake or add more variety to their diet. If you haven't tried seitan yet, we highly recommend giving it a try! You can find it at most health food stores or online.
Nutrition
Serving:
1
serving
Calories:
38
kcal
Carbohydrates:
2
g
Protein:
5
g
Fat:
1
g
Saturated Fat:
0.1
g
Polyunsaturated Fat:
0.2
g
Monounsaturated Fat:
1
g
Sodium:
322
mg
Potassium:
28
mg
Fiber:
0.2
g
Sugar:
0.3
g
Vitamin A:
86
IU
Vitamin C:
0.3
mg
Calcium:
13
mg
Iron:
0.5
mg
What Is Seitan?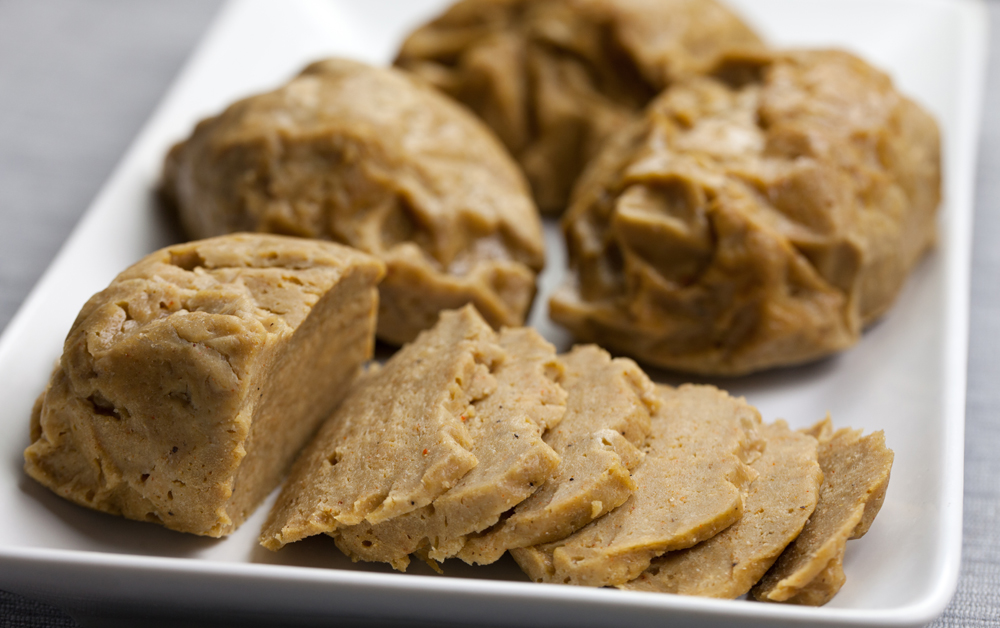 There's a growing trend of people looking to reduce their meat consumption. Whether you're vegan or just trying to cut down, seitan is a great option for you. Seitan is made from wheat gluten and is high in protein. It can be cooked in a variety of ways and is a versatile ingredient that can be used in many different dishes. Below, we'll outline some of the best seitan recipes that are quick and easy to make.
If you're looking for an easy and delicious meal that doesn't require any meat, try making seitan skewers with your favorite sauce. This recipe takes just 20 minutes to prepare and will be sure to please your taste buds.
Another great way to use seitan is in place of chicken or beef in recipes. Try making vegetarian chili using seitan as the meat substitute – it'll taste just like the real thing! Or try making this delicious vegan bacon sandwich that uses seitan as the bacon substitute – it'll be hard not to love!
If you're feeling ambitious, why not try making your own seitan? This recipe will teach you how to make delicious and nutritious seitan from scratch. Once you've mastered this simple technique, you'll have plenty of recipes at your disposal that use seitan as the main ingredient.
So whether you're looking for an easy way to reduce your meat consumption or something more challenging, check out our list of delicious and easy-to-make seitan recipes!
Why You Should Try Seitan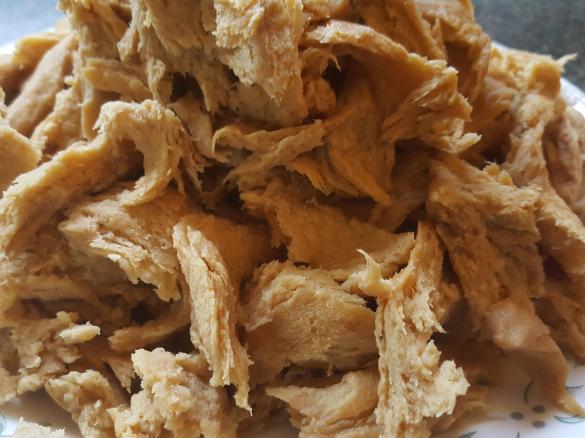 Have you ever wondered what meat alternatives are out there that are both delicious and healthy? Well, Seitan is one of the best options available. Seitan is made from wheat gluten, which is boiled until it becomes a soft texture and then formed into meat-like shapes. This versatile food can be used in a variety of dishes to create a delicious and healthy meal.
Below, we have compiled a list of some of our favorite seitan recipes that will have you eating meatless meals like a pro. Try out these recipes and see for yourself how delicious and easy seitan can be!
Seitan Tacos with Homemade Guacamole: These tacos are filled with flavor and just as satisfying as the real thing. The guacamole is made from simple ingredients that you likely already have on hand, making this dish easy to make.
Easy Seitan Chili: This hearty chili is perfect for cold winter days – it's warm, comforting, and full of flavor. The best part? It's made without any processed foods or refined sugars – making it both healthy and tasty!
Vegetarian Spring Rolls with Spicy Peanut Sauce: These rolls are perfect for an easy appetizer or main course lunch – they're filling without being heavy, plus they're served with a delicious peanut sauce that will set your taste buds on fire.
What Does Seitan Taste Like?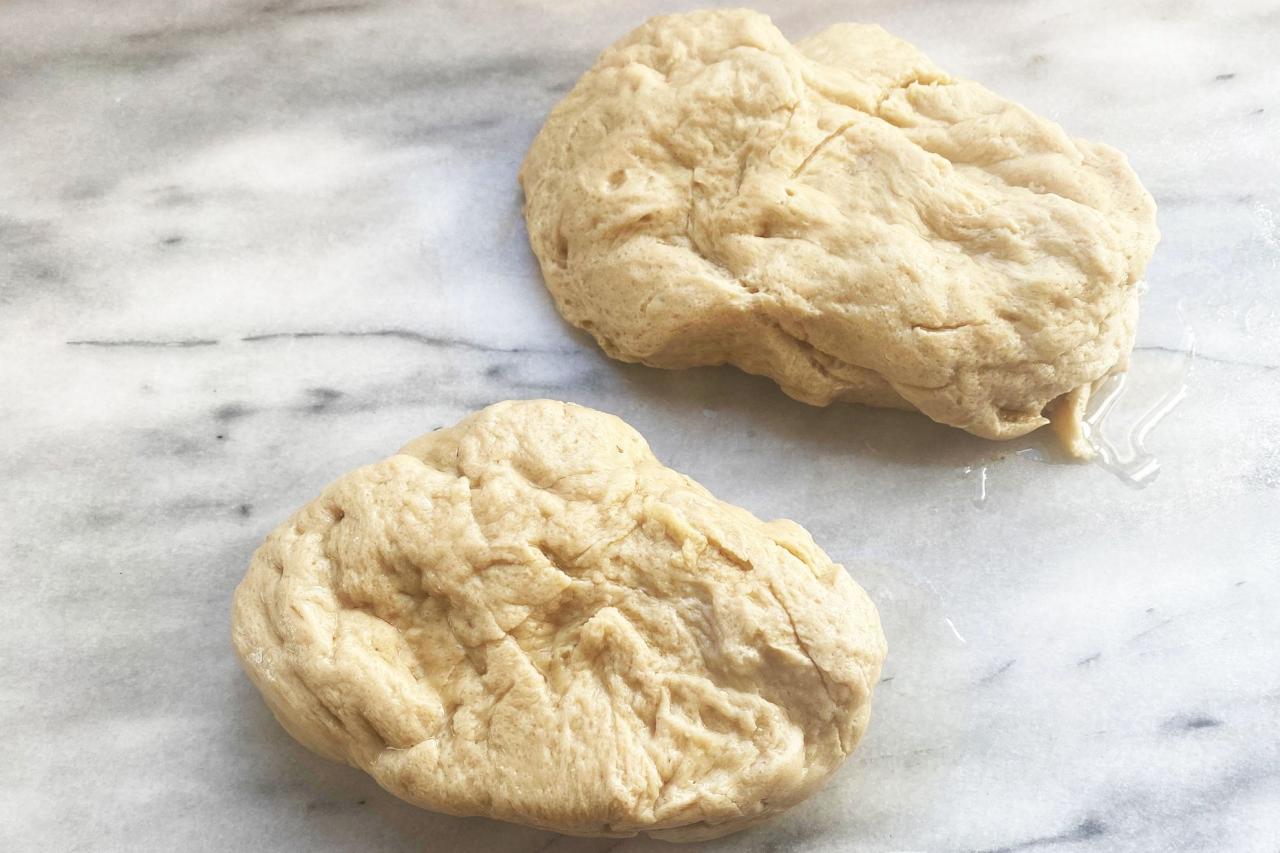 Meatless meals can be a great way to reduce your meat consumption and improve your health. Seitan is a versatile vegan meat alternative that can be used in a variety of dishes, making it the perfect choice for those looking for a healthy and nutritious meal. In addition to being high in protein, seitan is low in fat, so it's an ideal option for those looking to reduce their caloric intake.
Below, we've compiled five delicious and easy seitan recipes that will have you dining on meatless heaven in no time! Be sure to give these recipes a try – you won't be disappointed!
1. Seitan Philly Cheesesteak: This delicious vegan Philly cheesesteak features hearty seitan steak as the star of the show. Simply preheat your oven to 350 degrees Fahrenheit and then prepare your favorite vegan cheese sauce by mixing together cream cheese, nutritional yeast, garlic powder, onion powder, salt, black pepper, and red pepper flakes (to taste). Once everything is combined together well, spread the sauce over the seitan steak and bake until golden brown and crispy – about 25 minutes total. Serve hot with shredded Daiya cheese on top for an extra dose of deliciousness.
2. Seitan Fried Rice: This easy-to-follow fried rice recipe features deliciously flavored seitan strips as its star ingredient. Start by cooking rice according to package instructions before adding soy sauce, vegetable broth (or water), carrots (shredded), peas (frozen or fresh), snow peas (frozen or fresh), green onions (chopped), ginger (grated), garlic cloves (minced), and seaweed flakes to taste. Once everything is cooked throughly – about 15 minutes – stir in cooked seitans strips until evenly distributed throughout the dish. Serve warm topped with additional soy sauce if desired for added flavor sensation!
3. Seitan Beef Stroganoff: This hearty stroganoff recipe features tender slices of beef that are cooked with savory spices made from ground up seitan pieces mixed into store-bought stroganoff sauces or gravy mixes. Simply begin by cooking diced onion in olive oil until softened before adding ground beef substitute made from textured vegetable protein mix along with Worcestershire sauce, soy sauce*, tomato paste*, brown sugar*, black pepper* (*to taste). Stir everything together well before letting it all simmer on low heat until beef stroganoff has thickened up – about 30 minutes total cooking time recommended). Serve over cooked white rice or noodles if desired for added texture and flavor contrast. *To make Soy Sauce: Whisk together 1 part soy sauce with 2 parts water before serving.
Where To Buy Seitan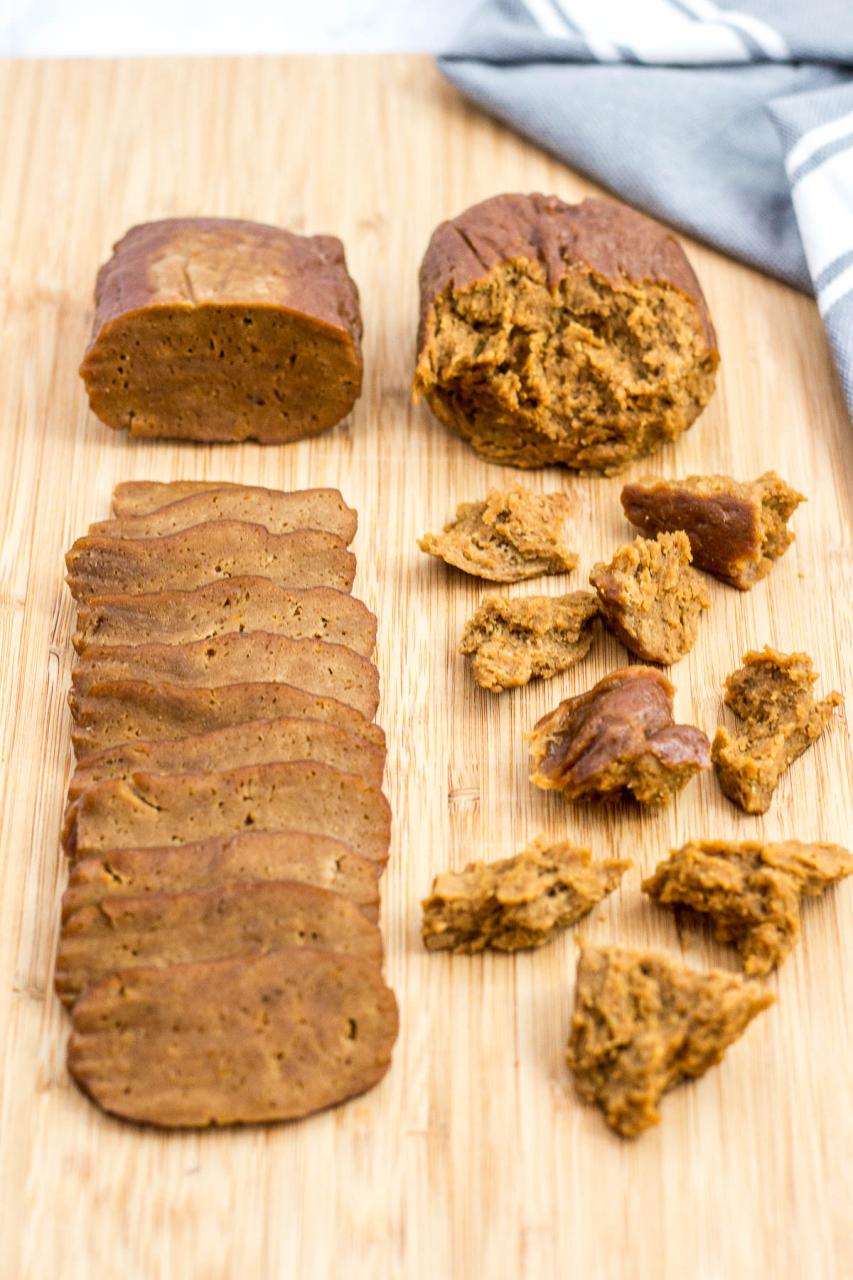 Are you looking for a meatless option that is both delicious and versatile? Seitan may be the perfect solution for you. Seitan is a meat substitute made from wheat gluten that is high in protein and low in fat. It can be used as a main dish or side dish, and it is easy to cook – just boil water and add seitan to it. You can also flavor seitan to taste – try adding spices, herbs, or vegetables to make it even more delicious.
Seitan is available in most grocery stores, making it a convenient option for any meal. Additionally, seitan makes a great meatless main course or side dish. It's high in protein and low in fat, so you'll be satisfying your hunger without all the calories – making it a great choice for anyone trying to lose weight or maintain their current weight.
Seitan is also a great way to add more vegetables to your diet. By using seitan as your main source of protein, you're providing yourself with the essential vitamins, minerals, and fiber that are beneficial for overall health. Plus, by incorporating some flavorful vegetables into your meals with seitan, you're getting more than just nutrients; you're also getting additional flavor and variety into your diet!